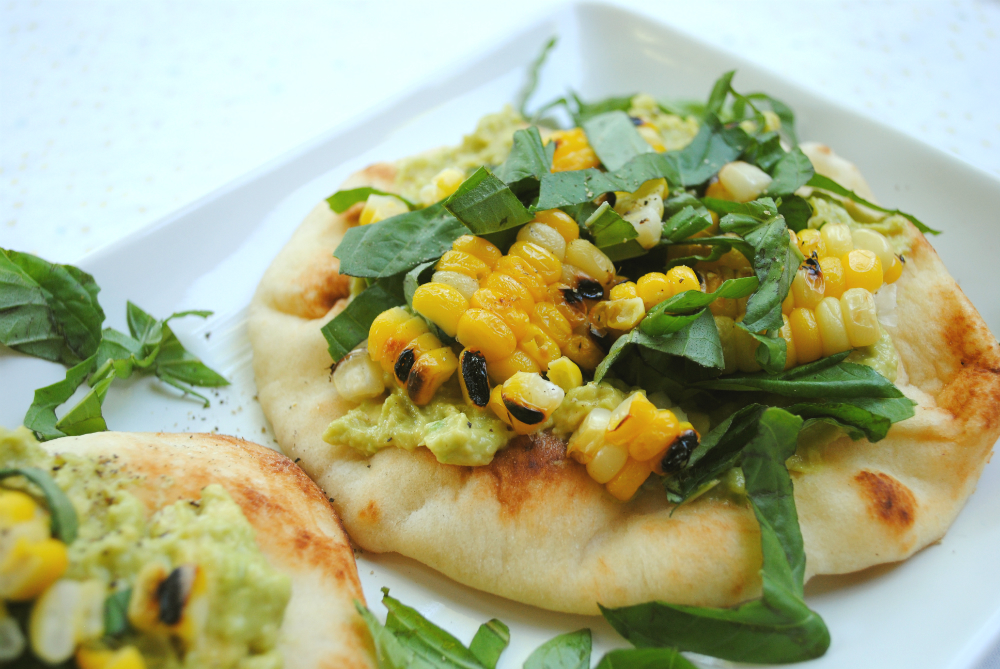 Labor day has come and gone but that doesn't mean summer is over. There's still plenty of time for delicious, warm-weather-friendly dinners like this Avocado Flatbread topped with Roasted Corn and Sweet Basil. Because who needs avo toast when you can have avo flatbread? #MoreCarbsFTW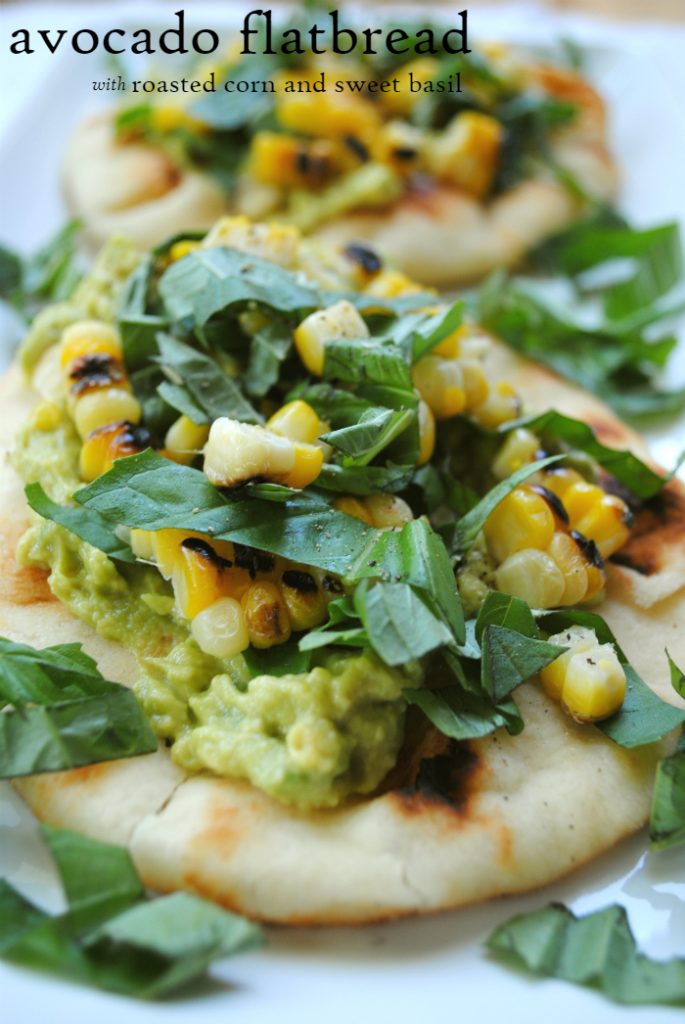 I've been sitting on this recipe for a while most of the summer because I was too busy lazy to edit the pictures and type up the recipe. My bad, because I wish you all could've been enjoying this easy meal all along, but better late than never, no?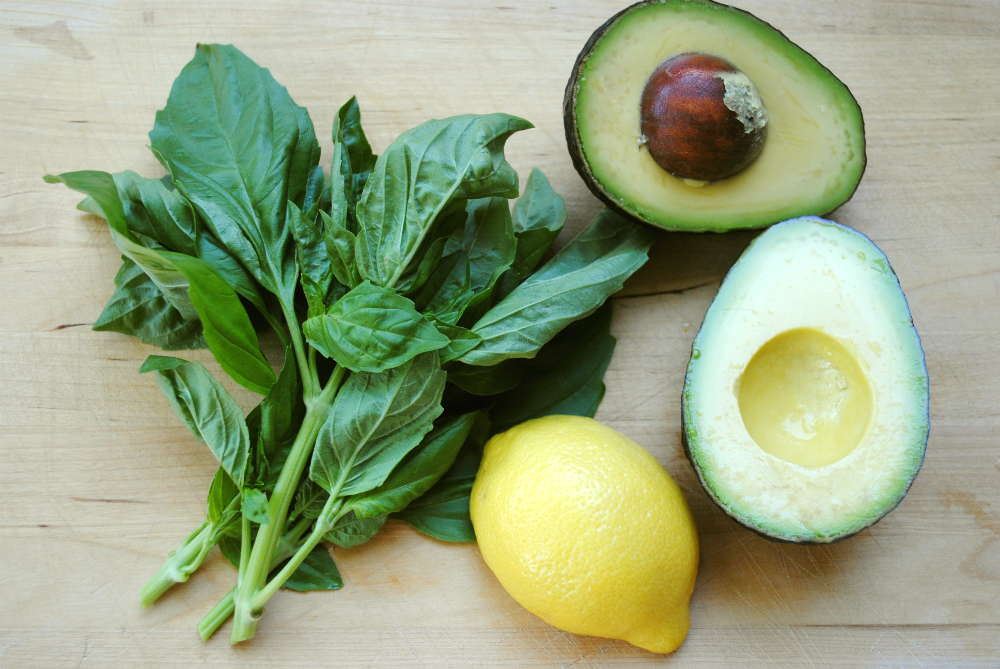 I used mini naan breads that I found at my local King Soopers. I grilled the corn on the cob using a cast iron grill pan, chopped some basil and smashed some avocado with lemon juice and salt. It was truly that easy. And if you don't want to turn on your stove, you can grill the corn outside. Or boil it as usual, then thrown it under the broiler.
Whatever you do, the char marks on the corn, while not strictly necessary, are highly recommended.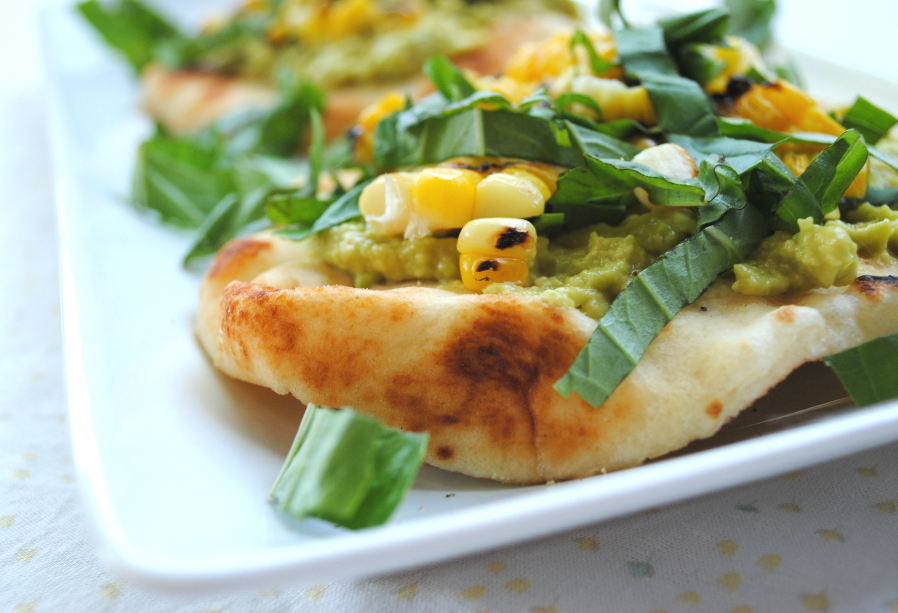 I ate this as lunch, but it's hearty enough for dinner… or if you slice in half or quarters it would make great appetizers or snacks too.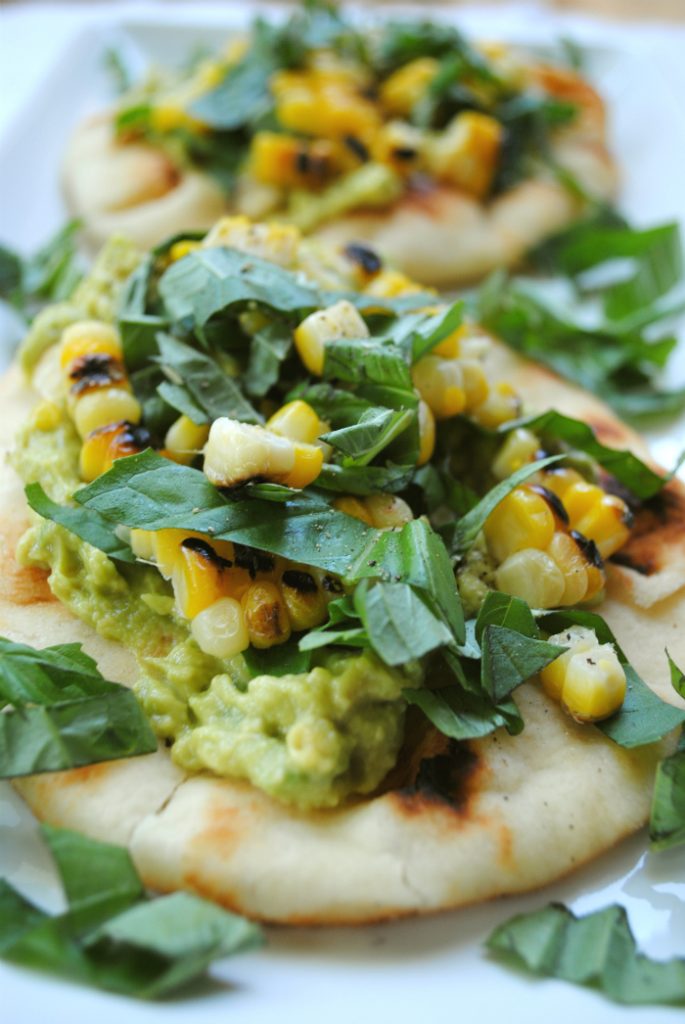 ---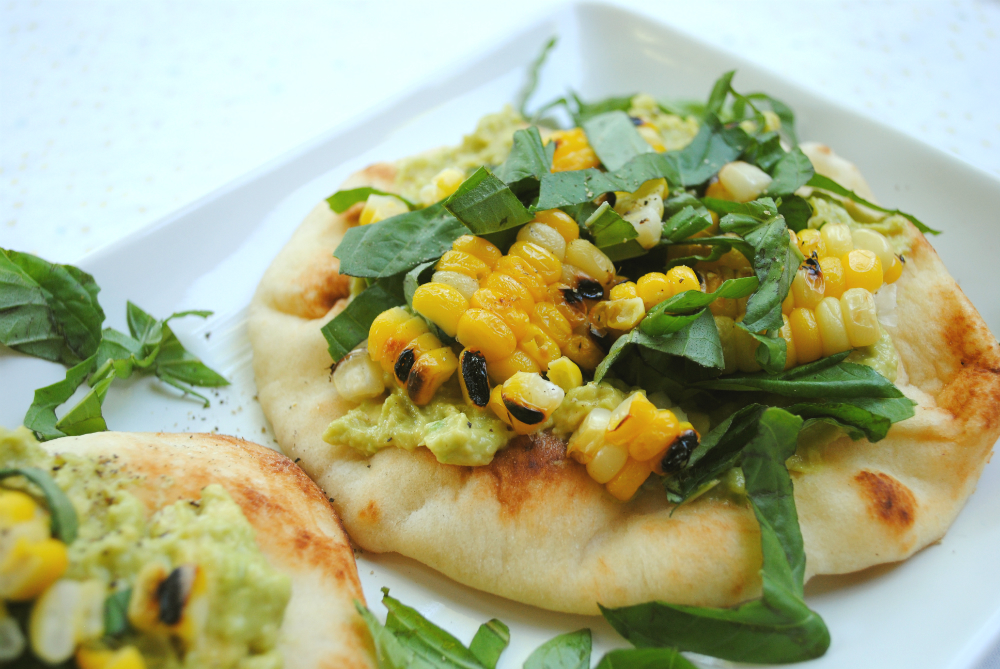 Avocado Flatbread with Roasted Corn and Sweet Basil
2017-09-05 15:31:12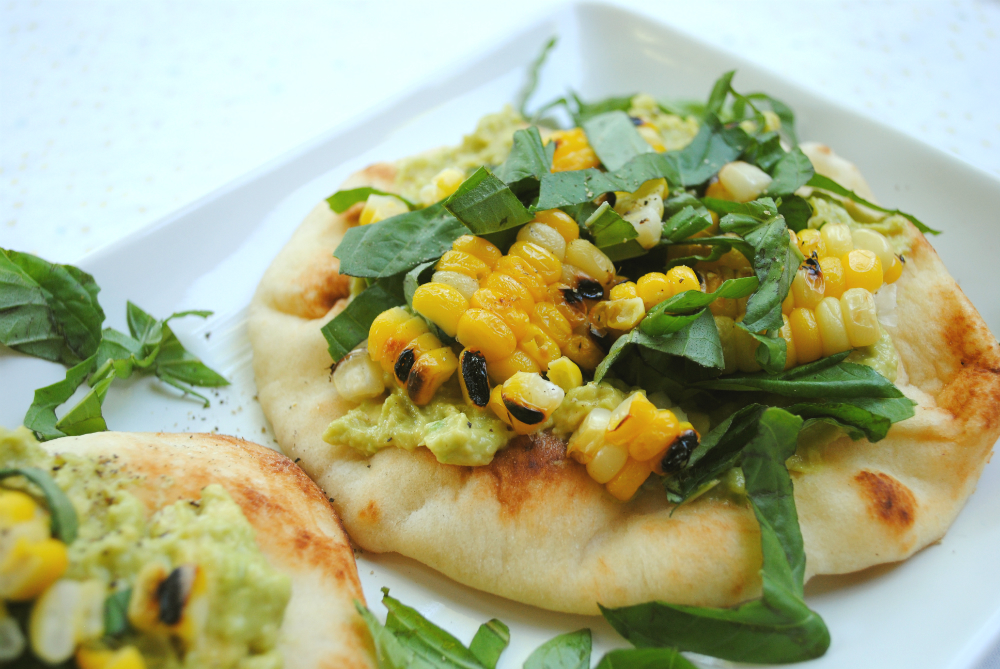 Serves 2
Ingredients
2 corns on the cob
4 individual-sized flat breads
1 large ripe avocado
1 teaspoon lemon plus the zest of 1 lemon
15-20 sweet basil leaves
Pinch sea salt, crack of black pepper, to taste
Instructions
Cook your corn as desired (but I highly recommend grill marks!). Mash the avocado with the lemon juice and salt. Chiffonade the basil.
Allow the corn to cool slightly, then slice from the cob. Randomly-sized chunks are cool!
Spread the avo mash on the flatbreads, top with corn and basil, then with a light sprinkle of salt and pepper, along with the lemon zest. Serve at room temp or slightly warm.
Notes
Serves 2 as a meal, 4 as a side
That Was Vegan? http://www.thatwasvegan.com/