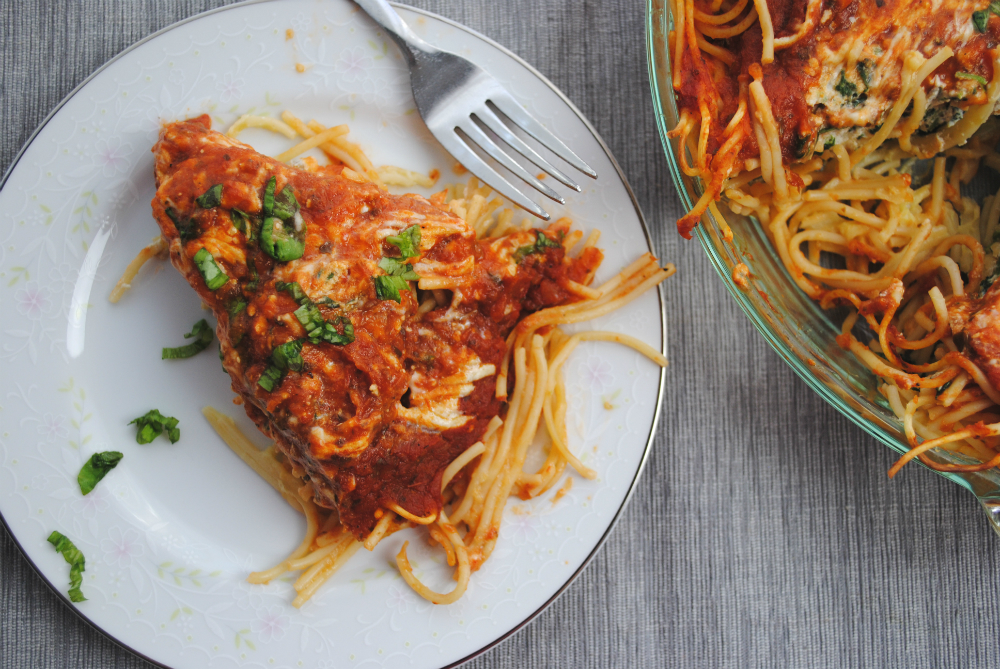 Every now and then I remake one of my earlier recipes, mostly for the purpose of replacing those terrible old photos. But also because it's fun for me to sort of rediscover a dish I loved but haven't made in a long, long time. This time around we have a pretty decadent Vegan Spaghetti Pie full of Kite Hill ricotta cheese, Field Roast Italian sausage, and Daiya cheese. Oh, and spinach.
It's a celebration, really, of all the amazing convenience foods that are available to vegans nowadays! Of course you can make your own tofu ricotta, meaty seitan, and even your own cheese but the point is you don't have to unless you want to. It's a nice choice to have.
The funny thing about my spaghetti pie is I had never made it or eaten it in my pregan days. The first time around (waaaaay back in 2012) was a bit of an experiment, and I used chia seeds as the binder in the "pasta pie crust". They worked fine, but this time around I used Follow Your Heart Vegan Egg which worked much better. GD that stuff is eggy!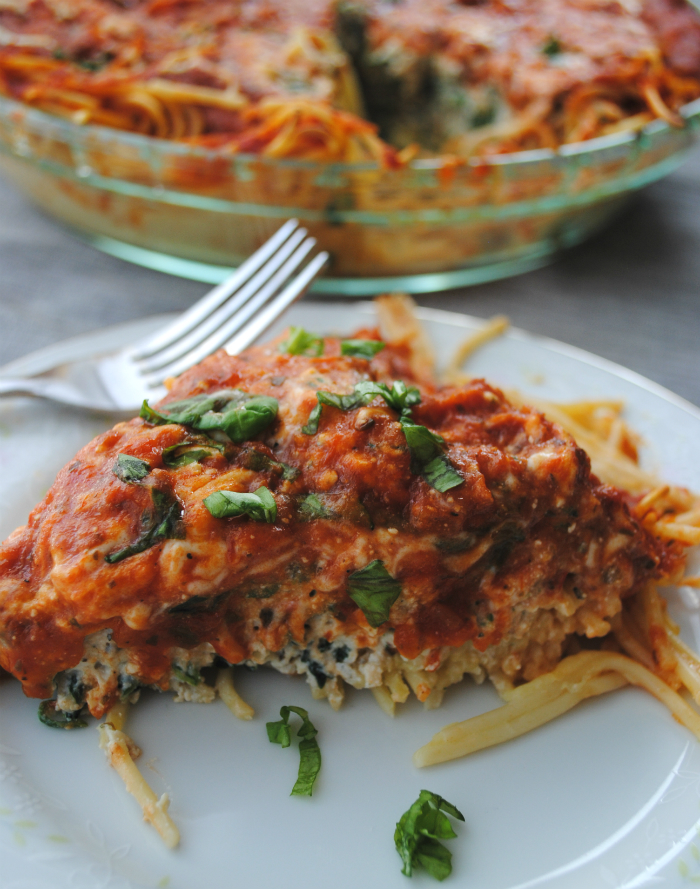 The best part though was the "filling". I mixed the Kite Hill Ricotta (gifted to me by my friend Sarah- I also made Jalapeno Cream Cheese Breakfast Burritos using their products!) with some of my favorite spices, including oregano, cumin, garlic, and chili powder. This was topped with a handful of Daiya mozzarella shreds, Newman's Own tomato and basil red sauce, and fresh chopped basil. You can see how hot n' gooey it got. Perfect!
This was all part of a "Super Fun Day of Cooking" my mom and I had last weekend. She came over and we made three different dishes (and a few Fresquilas, haha!) all of which I'll be sharing with you guys. We also made these incredible mini bagel breakfast sandwiches, and chickpea and beet burgers. So good! I love having my mom so close again. We live about 20 minutes apart and see each other weekly. It's the best! I always have fun with her, even if we're not really doing anything.
We also have fun traveling together! We're headed to NYC in March, then in April/May we're going to France and Switzerland! Sounds amazing, right? I'll definitely share more details and pictures and all that jazz.
But. Anyway. Spaghetti Pie. The recipe on the original post has been updated and I hope you guys try it. It's a total comfort food, and also a fun, interesting, different way to eat your pasta. Enjoy!