Post updated: New pics and a slightly altered recipe, yo!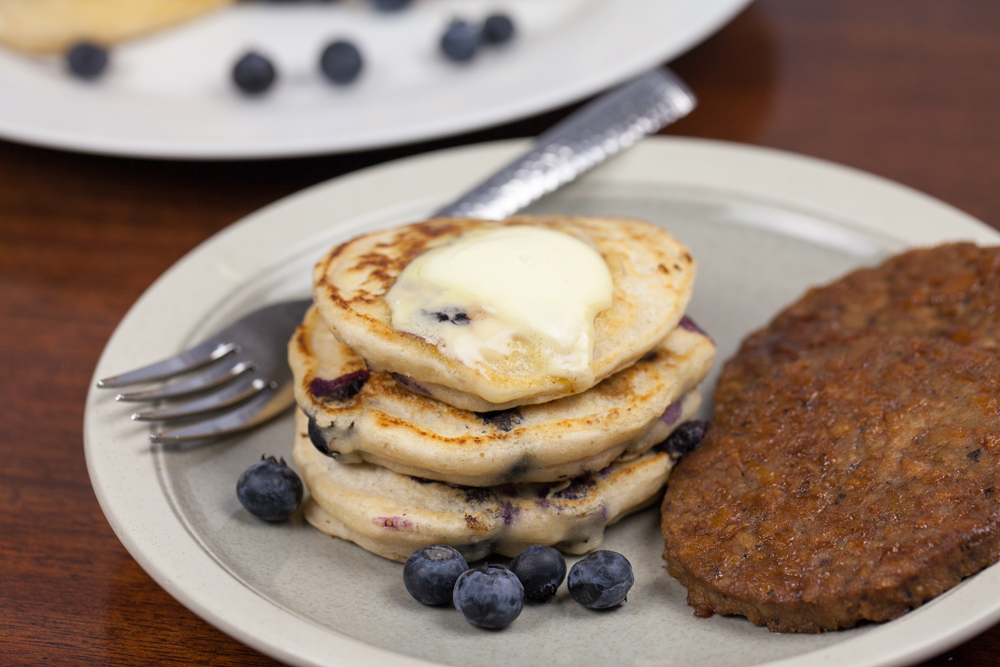 Pancakes and sausage… a pretty all-American breakfast, right? Especially, I guess, for those who still eat the Standard American Diet (SAD 🙁 ) Happily, us vegans can also enjoy this breakfast treat!
We don't have pancakes or vegan sausage very often, and hardly ever for breakfast. I'm one of those crazy people who likes to eat breakfast for dinner… but I have to ask, is it really that crazy? I don't know. Our breakfasts are usually oatmeal, fresh fruit, and maybe some whole grain toast with almond butter. But once in a while…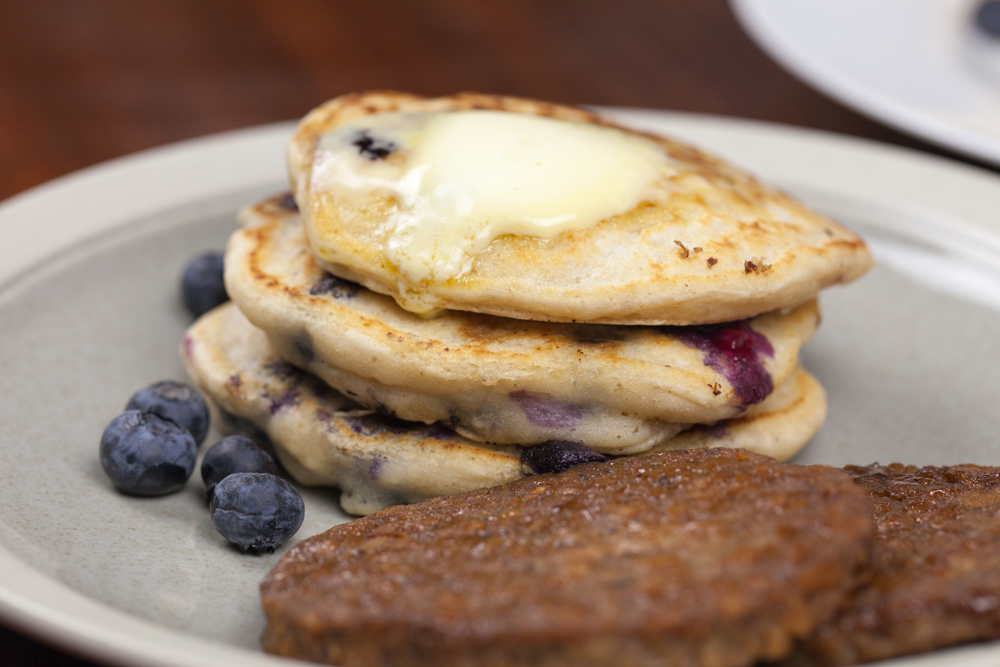 The pancake recipe came from a combination of about 5 other recipes I found online- I just took the aspects I liked best from each one, and combined them. And of course, blueberries were a must (I still had some leftover from when I made my Blueberry-Coconut Bundt Cake!)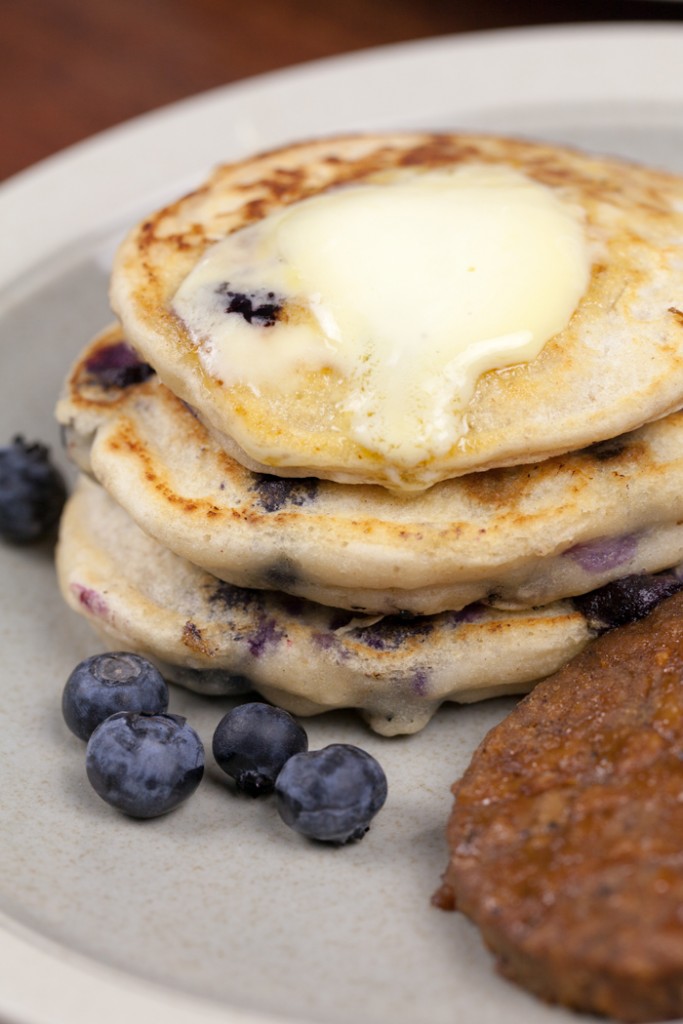 The sausage was from King Soopers (AKA Kroger), from their in-house line called Simple Truth. They have a ton of vegan products, all of which I've been very happy with!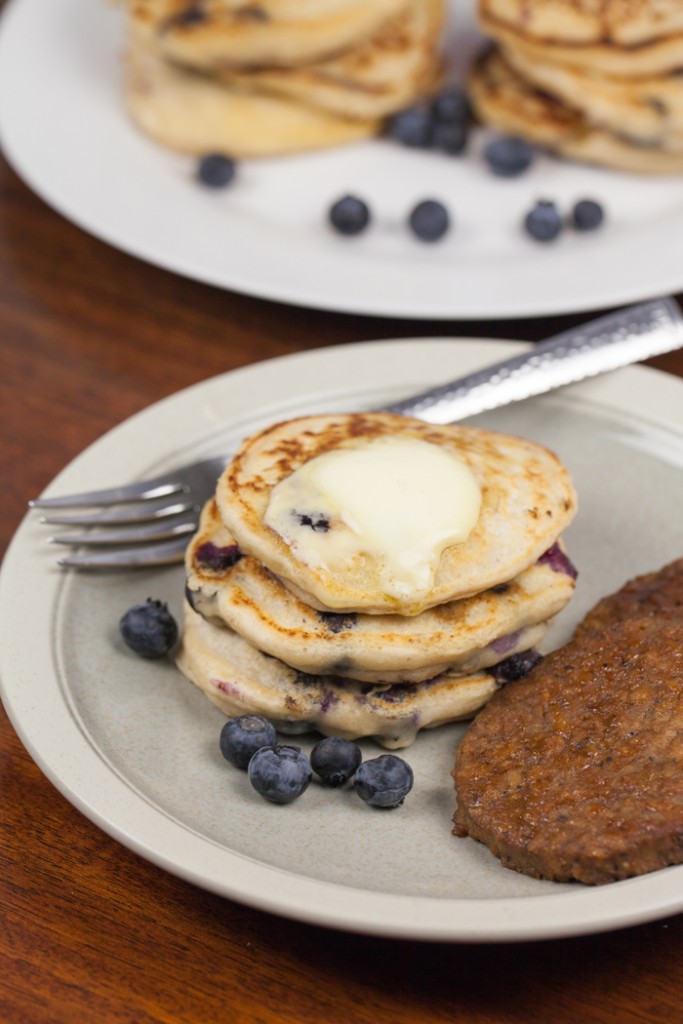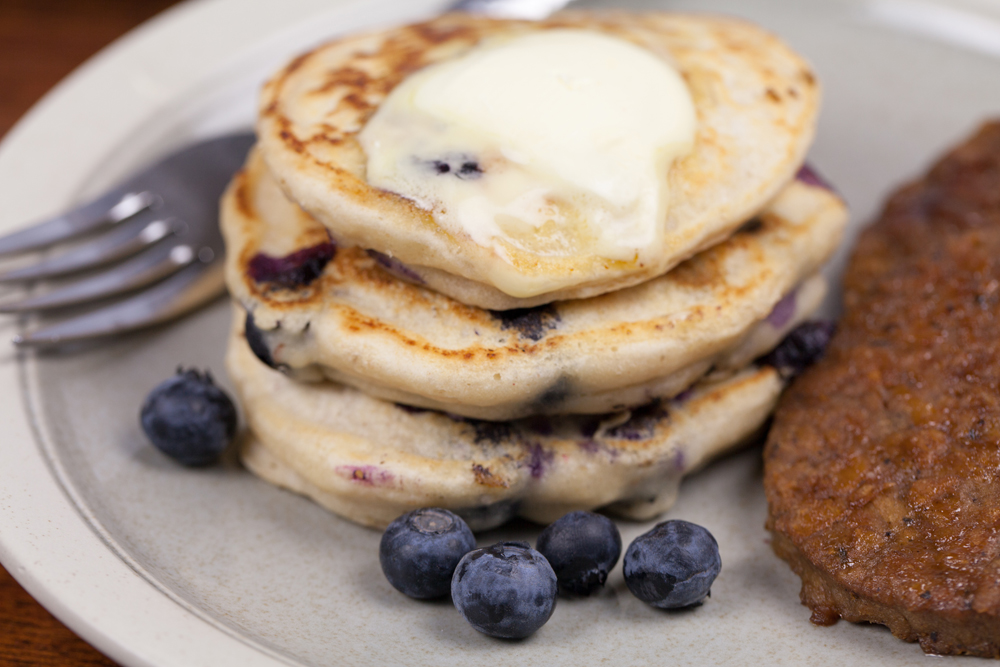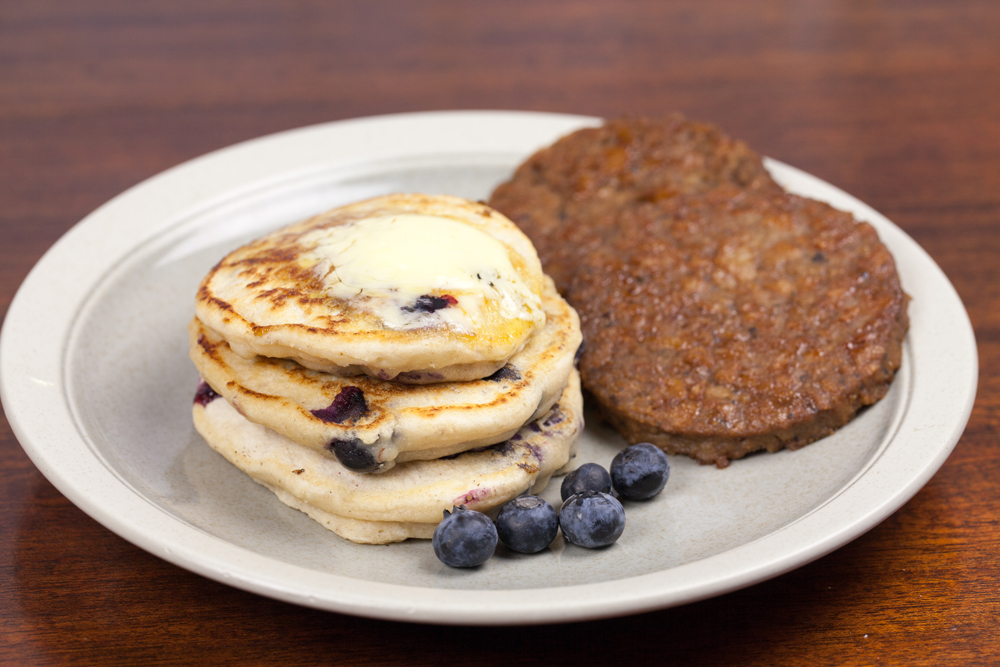 ---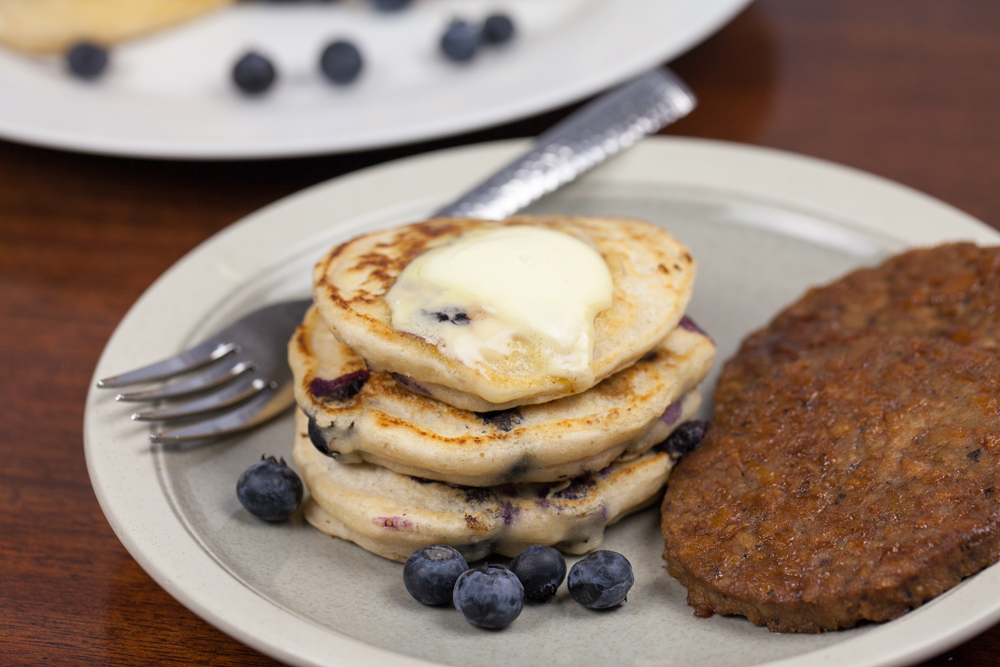 Blueberry Pancakes
2015-06-10 15:05:59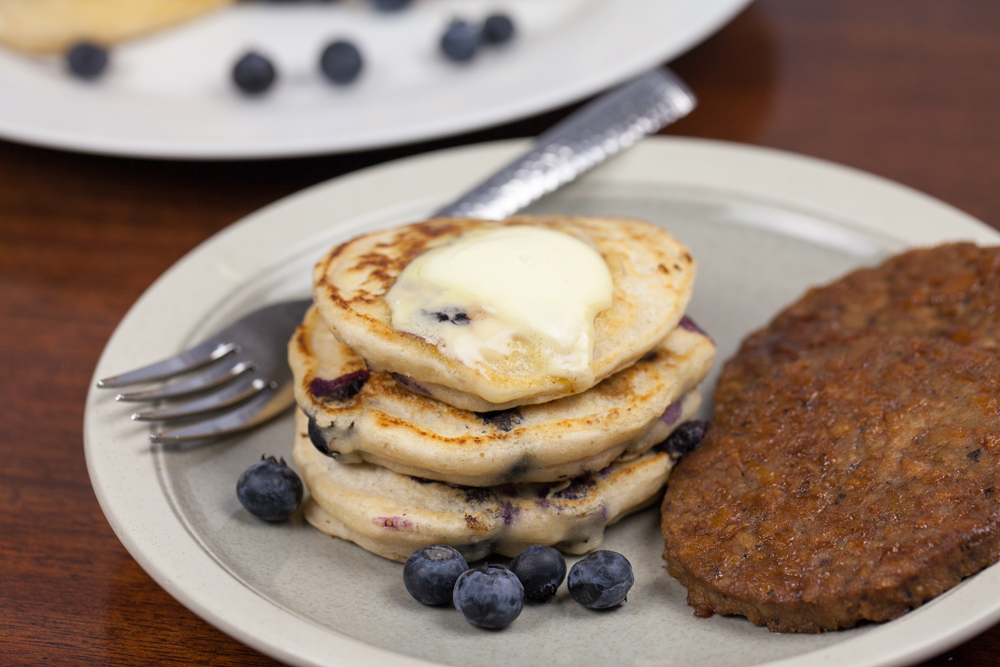 Ingredients
1 1/4 cups AP flour
1 teaspoon baking powder
1/4 teaspoon baking soda
1 pinch salt
3/4 cup vanilla coconut milk (I love So Delicious for this)
3/4 cup water
1 cup blueberries
Vegan butter for frying, plus topping
Instructions
Whisk the dry ingredients in a big ol' mixing bowl. Combine the wet ingredients (leave out the blueberries and the butter!), then add to the dry. Mix JUST UNTIL the clumps are gone.
Heat your skillet over medium heat and melt a pat of butter. Reduce heat to medium/low and get to pouring! Sprinkle a small handful of blueberries (5-6) into each pancake as soon as you pour. Cook each side until bubbles appear, flipping just once.
Notes
If you don't have the vanilla milk, use regular and add 1 teaspoon vanilla extract.
Add more milk during the mixing process if you want a thinner batter.
That Was Vegan? http://www.thatwasvegan.com/