I made these for dinner a few weeks ago. I actually made the beanballs on a Sunday afternoon, and reheated them in some sauce one night after work for a quick meal. The rolls were left over from when I made my Korean BBQ Subs, which, if you haven't checked them out yet, you really should!
I followed the recipe from Melomeals for "3-ingredient veggie burgers", made into beanballs. As I noted below, I added crushed red pepper flakes and sea salt to the mix, and the flavor was great! The only problem I had with the recipe was the microwaving-until-inedible stage. I did the 10 minutes, and they were pretty hard, but not the rock-hard she specifies in the original recipe. I ended up adding another 5 minutes in the 'wave until they were truly inedible (just following instructions!). But even after simmering in sauce for almost 20 minutes they were still a little hard, so my recommendation would be to only microwave for 10 minutes, even if they're not completely hard at that point.
But anyway, once I got them softened back up again the flavor was really great, and went perfectly with some fries on the side! And I loved being able to make the beanballs over the weekend, throw them in the fridge (or freezer!), and have them on hand. Another quick, easy dinner idea from me to you!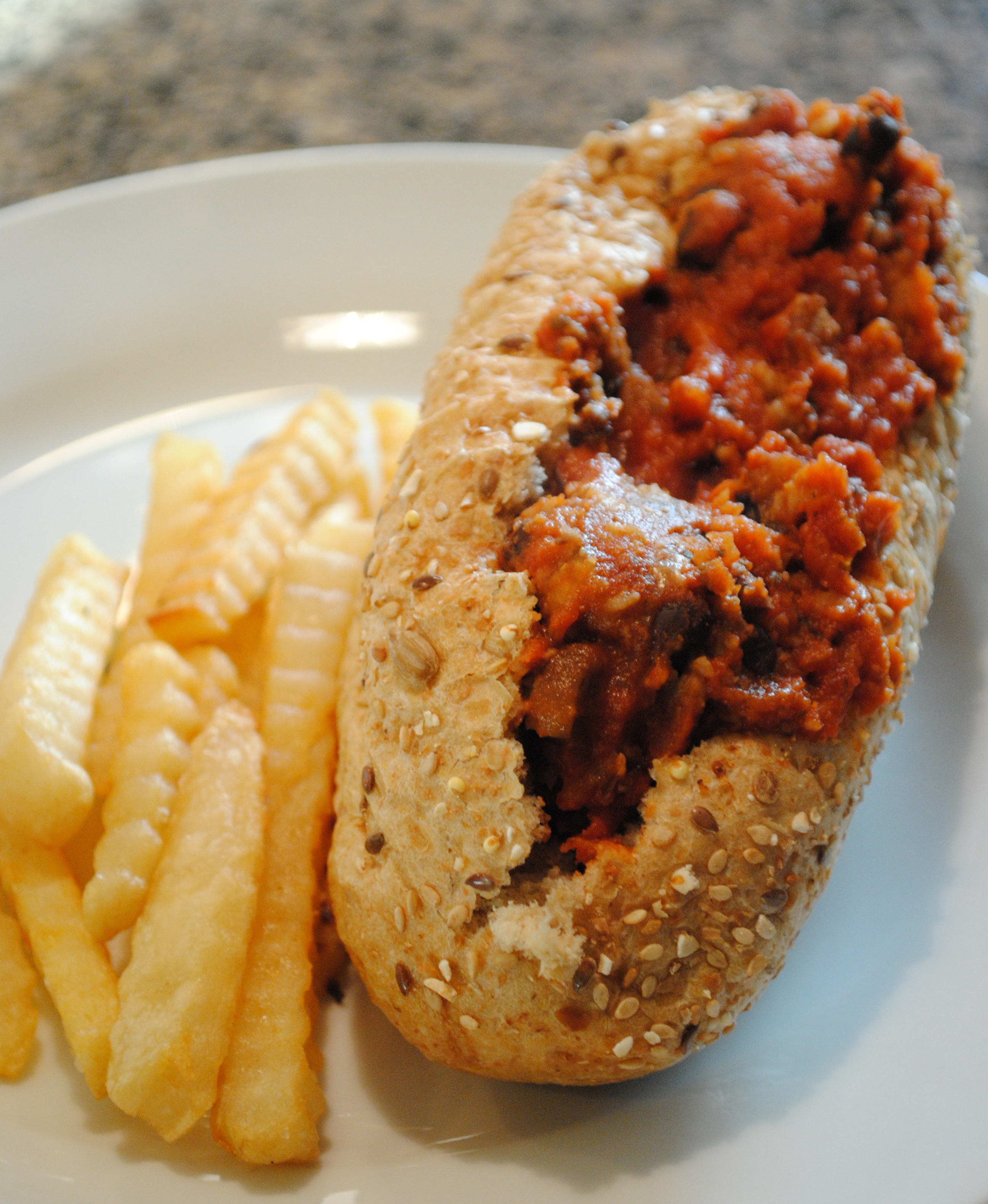 Simply let the beanballs simmer in your favorite red sauce until they're thoroughly softened (at least 10 minutes), spoon into a roll and serve with a side of fries. Or, if you're feeling virtuous, a Massaged Kale Salad 🙂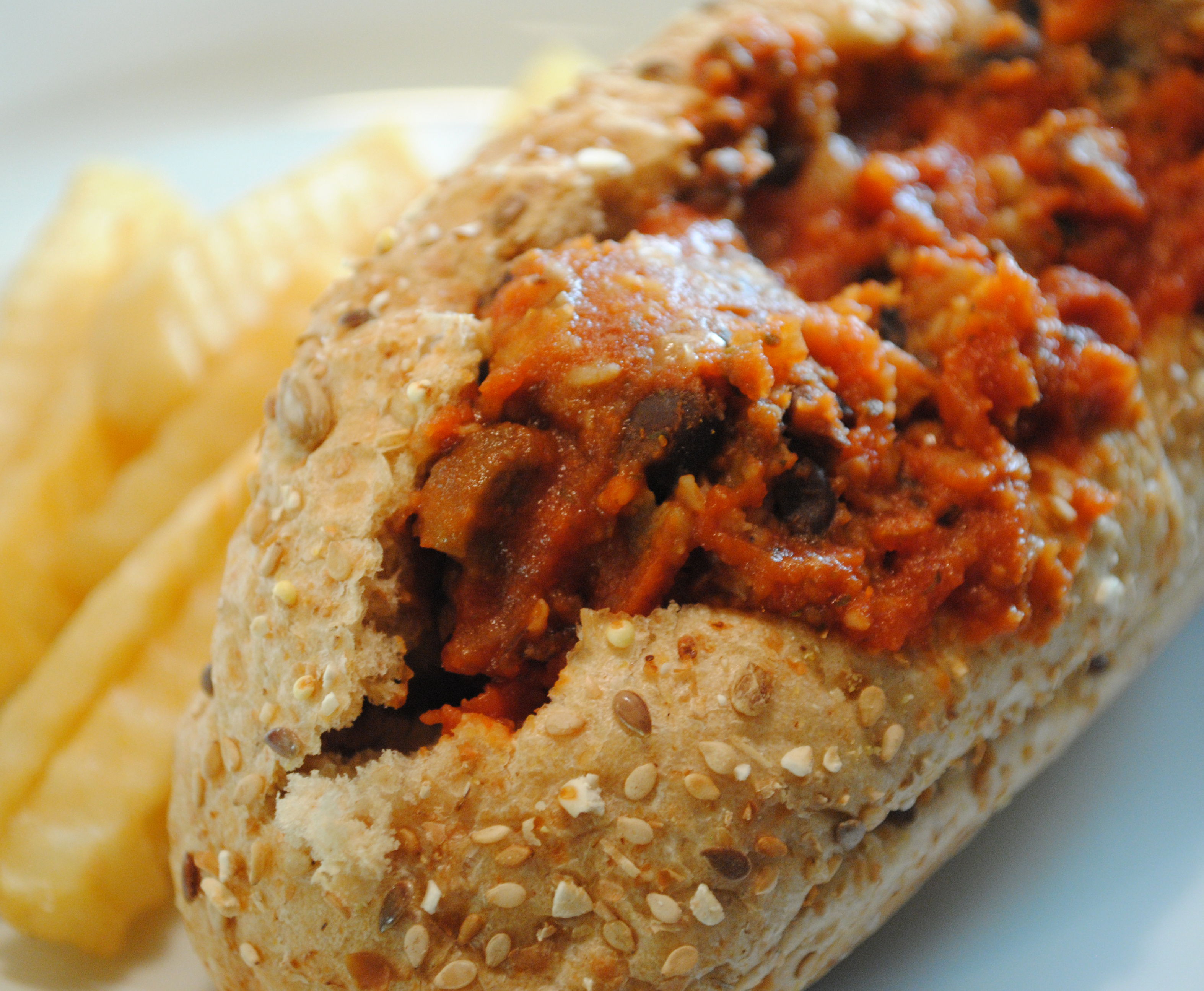 Enjoy!