I love Chinese food but it's one of those things I don't often make at home… until a few weeks ago when Somer posted her Vegan Orange Sesame Seitan as an answer to any "meaty cravings" vegans may be having.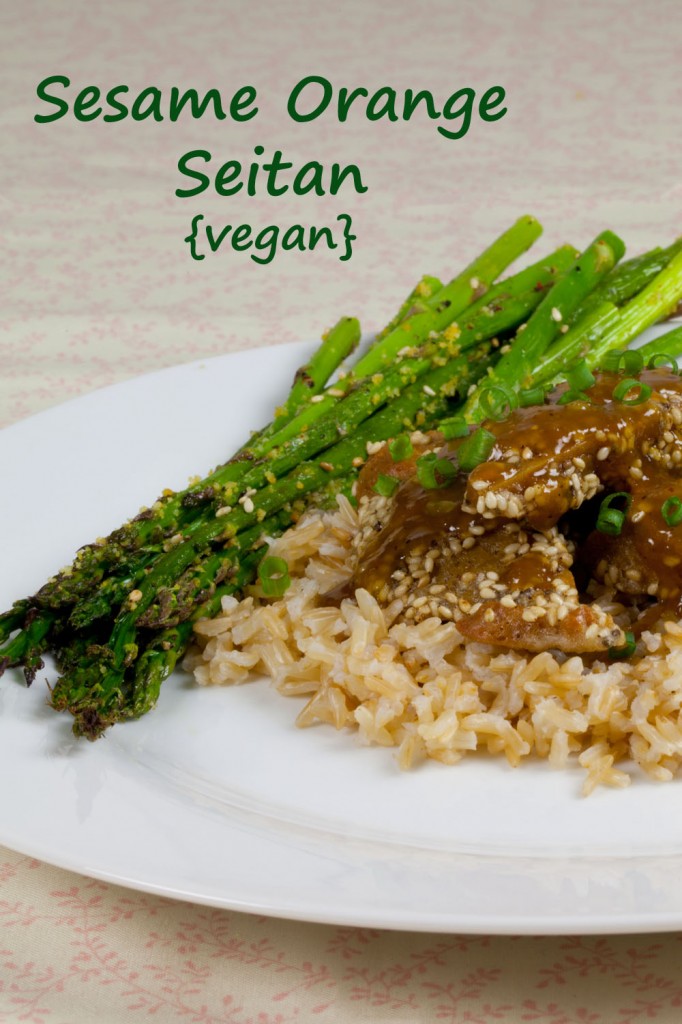 You must go make it. Seriously. Tonight. I don't care what you were planning to have, make this instead! Here's her recipe.
The only changes I made were to serve it over brown rice, and I used chia seeds instead of flax because I couldn't find my darn flax seeds! It worked, but I don't feel like I got the complete coverage she did. It was still yummy though! (Obvs, since I'm still gushing over it after all this time, right?)
As for that delicious looking asparagus, check back in on Friday for that recipe!
Now go make it, k?