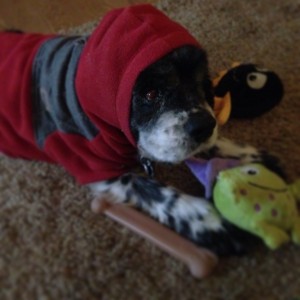 Before you call the ASPCA, I don't make him wear the hood up all the time, just when he's posing for pictures…  And sure, okay, I take a lot of pictures of him (speaking of which, you should be following me on Instagram!) but he's just sooo darn cute!
Okay, I just had to share that picture and maybe brighten up your Thursday a little bit 🙂
SO! I am a very lucky little vegan and am soon to depart on the most amazing trip to SE Asia. I've always wanted to go to Thailand (especially the Elephant Nature Park, where I'll be spending 3 whole days feeding, bathing and hiking with the elephants, ohmygawd!), and we're also visiting Cambodia and Southern Vietnam. This is the biggest trip I've ever taken, and I'm beyond excited! And don't worry, I'll bring back lots of pics to share with ya!
I'll schedule some some of my own posts for while I'm gone, but I could also use a few guest bloggers to help out. Email me if you're interested, thatwasvegan (at) gmail (dot) com.
Let's see… what else? Nasoya requested more content for Tofu U, so I've been working on other delicious tofu-related creations… here's a sneak peek at some lettuce cups: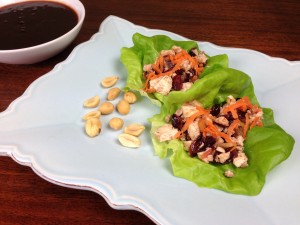 Please head over there, check it out, and show us some love!