I had planned to have my post about the Elephant Nature Park – and my experience there – finished and up by today, but every time I sit down to work on it, I start to cry. The experience was so overwhelming that it's really difficult to process my emotions and memories, let alone form coherent sentences. Even now as I try to explain how I can't write about it, I'm kind of stuttering in my head. I'm not often at a loss for words, so this is new for me!
I have a ridiculously busy and fun weekend ahead of me (Dinner with JL and Dave tonight, a cooking demo tomorrow for the Vegan Society of Colorado Springs, and then dinner on Sunday with our friends Lauren and Jeremy) but I really do intend to carve out some time to finish that post.  It might turn out too long to read, but I know you'll enjoy the pictures!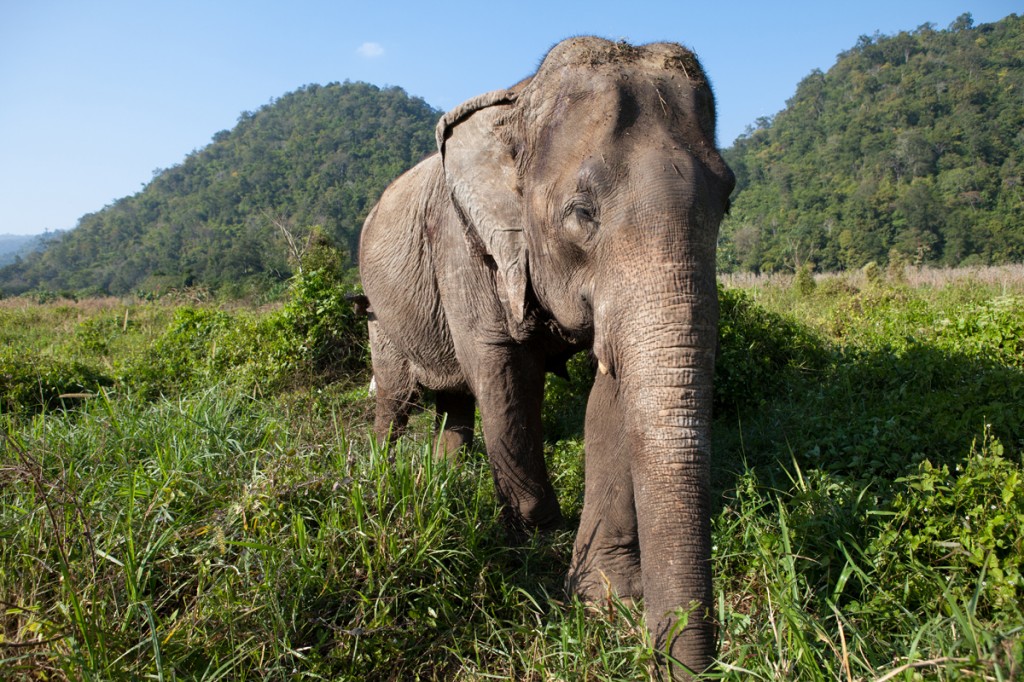 And in the meantime, I have a wonderful recipe for you. It's a great way to satisfy your craving for wing sauce without the added fat and calories of fried seitan (or, umm, that other stuff people sometimes put wing sauce on). It's filling and hearty and delicious… In fact, I just had the leftovers for my breakfast!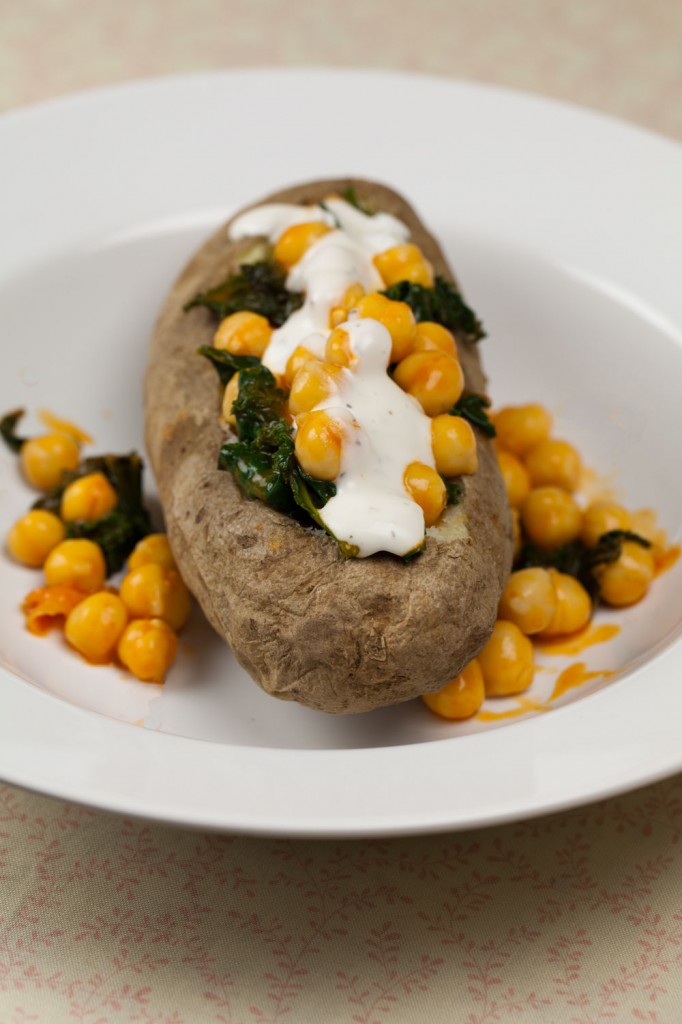 Truly, my Vegan Buffalo Baked Potatoes with Chickpeas & Kale will put a smile on your face… especially if you top them with a little vegan sour cream or FYH Bleu Cheese dressing, like I did! Did I mention there's kale on there? That means it's healthy and you can eat as much as you want!
---
Buffalo Baked Potatoes with Chickpeas & Kale (makes 3-4 servings as a main)
Ingredients:
4 medium russet potatoes
1/2 a bunch of kale (4-5 stems)
1 can chickpeas, rinsed
1/2 cup Franks Buffalo sauce (yes, it's vegan!)
Vegan sour cream or creamy dressing for topping
Directions:
Either bake or microwave your potatoes. I 'nuked mine, they took about 4 minutes on each side.
De-stem, wash and chop or tear the kale into bite-sized pieces. Add to a small sauce pan with the chickpeas and buffalo sauce. Heat over medium until warm, stirring to make sure everything is coated. When the potatoes are done, open the tops as you would with any baked potato, then add your buffalo mixture. Top with sour cream or dressing if desired. Serve immediately.
Enjoy!