These.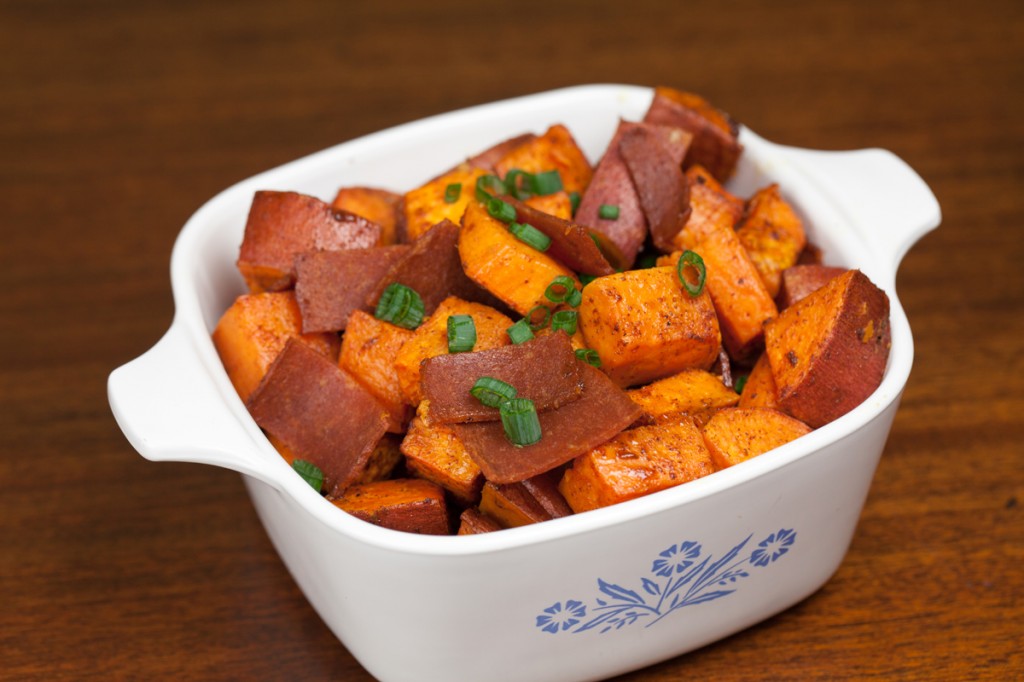 They're just ridiculous. You should only make them if you're prepared to eat them all yourself because I promise you, you wont want to share.
These Vegan Maple Bacon Sweet Potatoes will turn you into a greedy jerk who hogs all the food.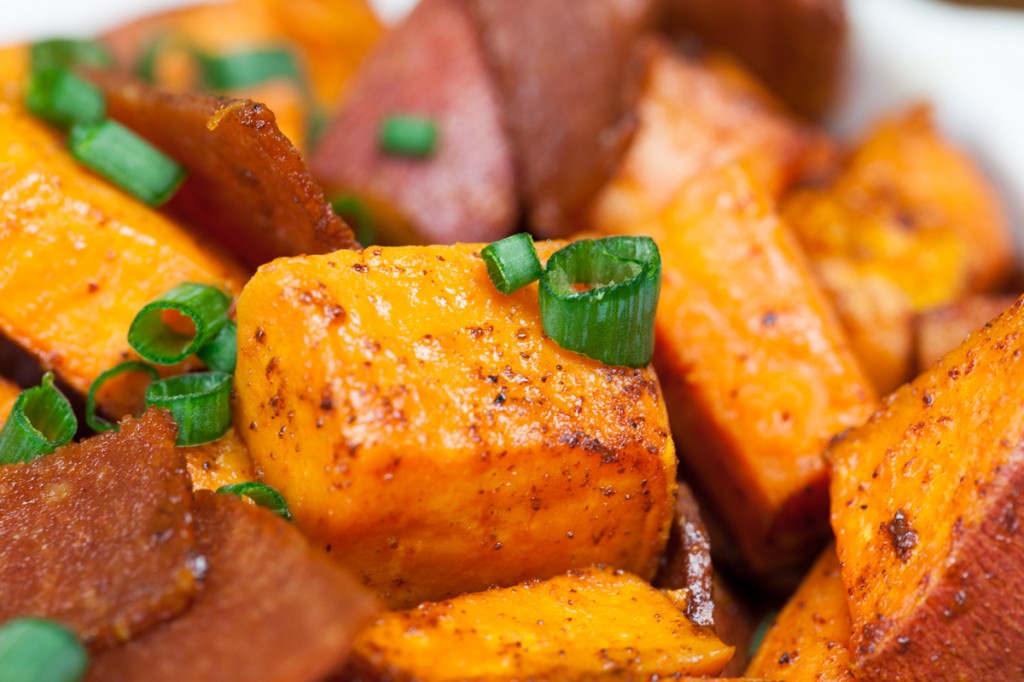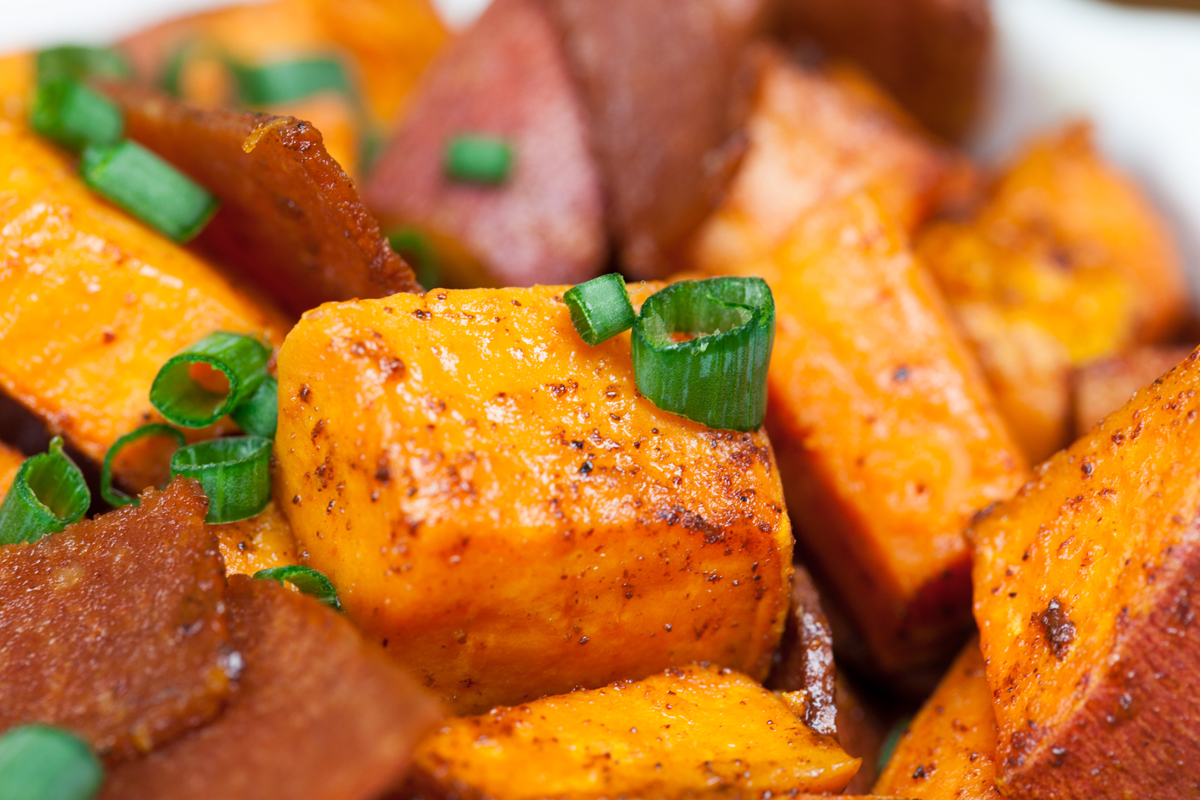 My first week post-flu (but unfortunately not post-laryngitis) has just flown by. It's nice to be back into a schedule and feeling normal. It's especially wonderful to be able to get outside and enjoy all this sunshine and the mild temperatures.
Are you enjoying spring weather where you live?
---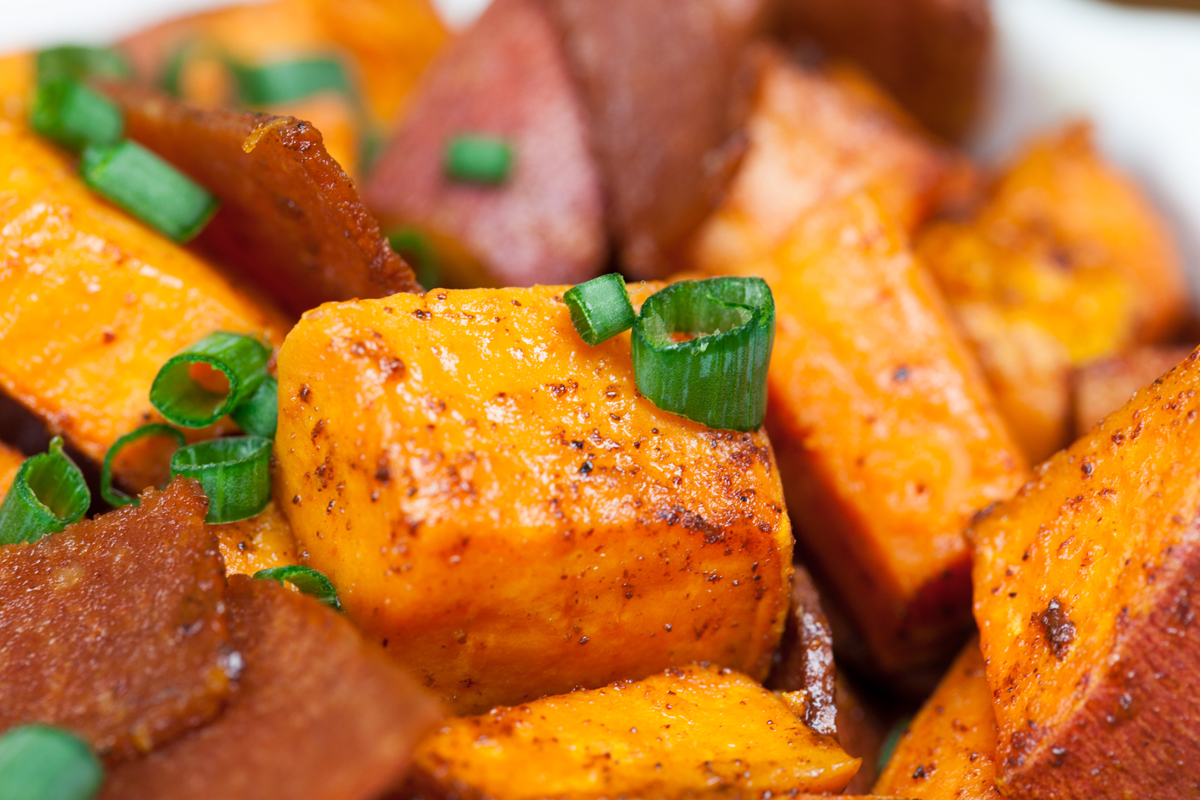 Vegan Maple Bacon Sweet Potatoes
2014-03-18 07:16:20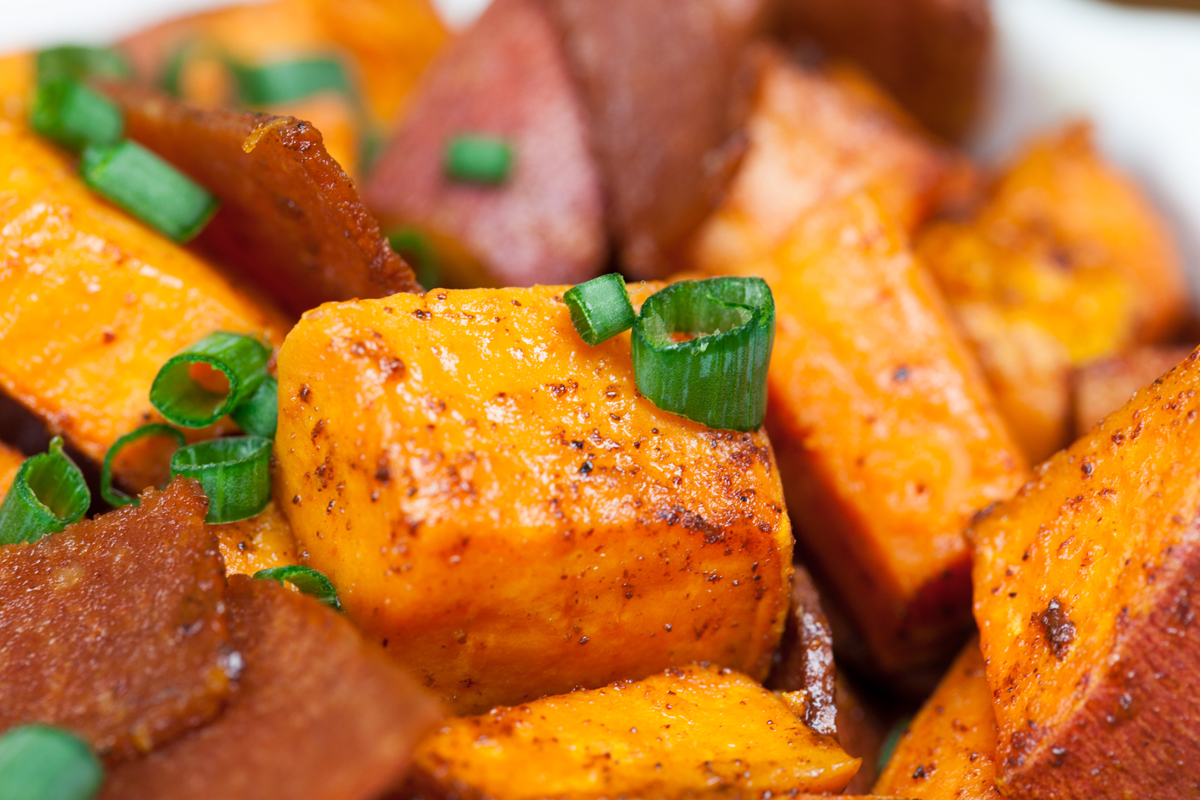 Serves 4
Take your sweet potatoes to a whole new level with this amazing side dish!
Ingredients
2 lbs sweet potatoes
2 tablespoons olive oil
1/4 cup *real* maple syrup
1/2 teaspoon nutmeg
1 teaspoon cinnamon
1/4 teaspoon sea salt plus a couple cracks of fresh black pepper
1 package vegan bacon (I used Lightlife Smart Bacon)
2-3 scallions, chopped
Instructions
Wash and chop your potatoes, leaving the skin on. Mix in a large bowl with all other ingredients except the bacon and scallions.
Transfer to baking sheet and spread out. Bake 45 minutes at 375.
While the potatoes are in the oven, cook the bacon per package instructions. Chop and set aside.
When the potatoes are done, mix in the bacon and taste... I added a bit more salt and another drizzle of maple syrup at this point. Put under the broiler for 2-3 minutes on low to give everything a nice crispy edge.
Top with scallions (and maybe another drizzle of syrup if you're crazy like me!), and serve immediately.
Notes
I recommend adding a little applewood smoked seasalt to the bacon while you're cooking it!
That Was Vegan? http://www.thatwasvegan.com/