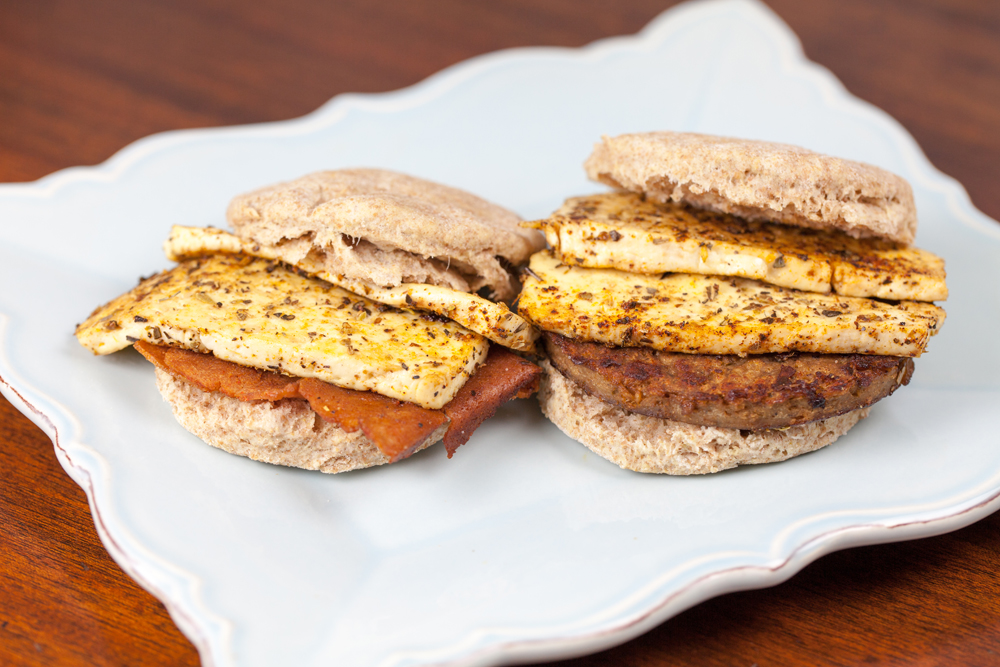 Before I was awesome vegan, I would occasionally stop at one of those terrible-for-you fast food joints for a breakfast sandwich. There's something so hearty and satisfying about a handheld breakfast, don't you think?
I found myself craving that sort of breakfast last weekend, so I whipped up a batch of Bianca's Whole Wheat Buttermilk Biscuits (they're in her book, Cookin Crunk, which you can order from her blog… which you should totally do right now!). Next step? Tofu!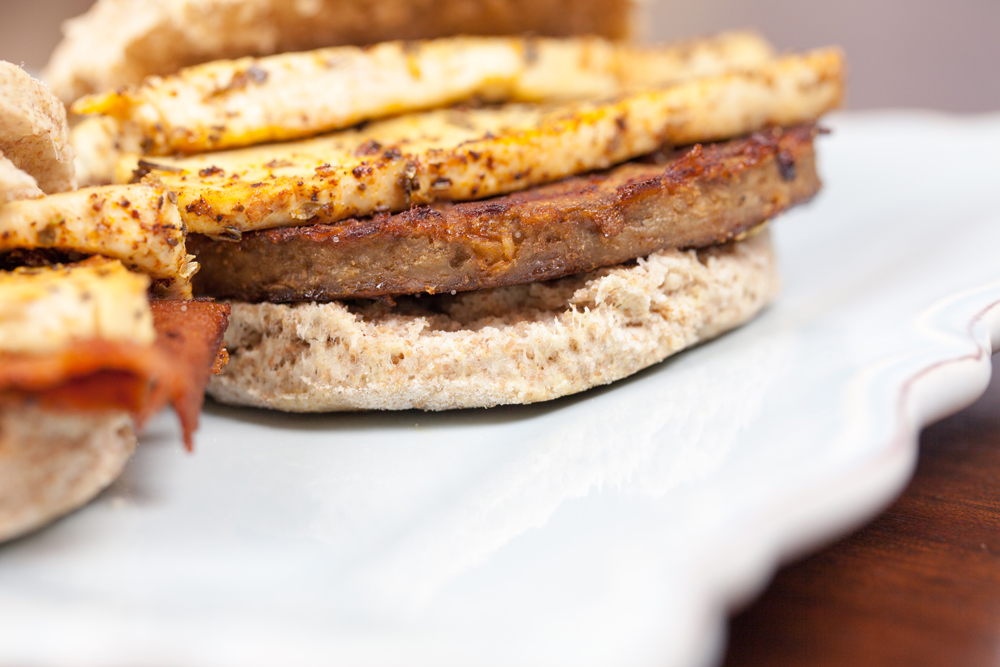 There's no real recipe here… simply press some firm or extra firm tofu, slice it as thin or as thick as you like, season and pan fry it. For seasoning I just used salt, pepper and an italian mix. Oh, and a shake of chili powder. To fry it, I just squirted a bit of grapeseed oil into a medium/hot pan and let them sit for a couple minutes on each side.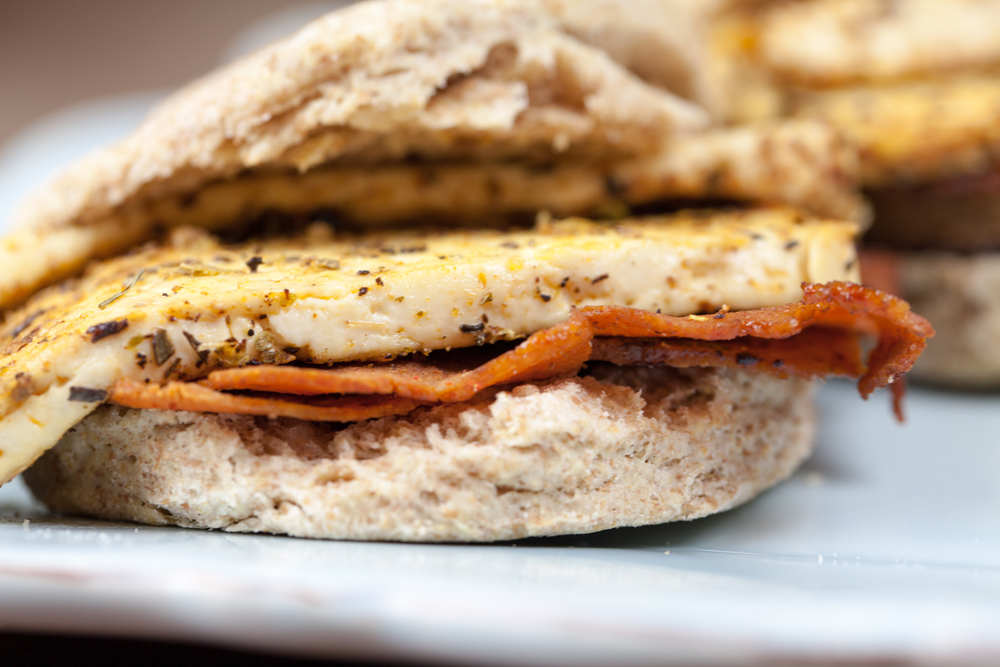 I added delicious vegan sausage (King Soopers Simple Truth brand… they have tons of vegan options that are less expensive than the brand name versions) to one, and vegan bacon (Uptons!) to the other.
I also added a little bit of ketchup and maple syrup. Not sure if that's weird or not.
Tell us: What are some of YOUR favorite breakfast foods?