This recipe originally appeared on Nasoya's Tofu U website… go check it out!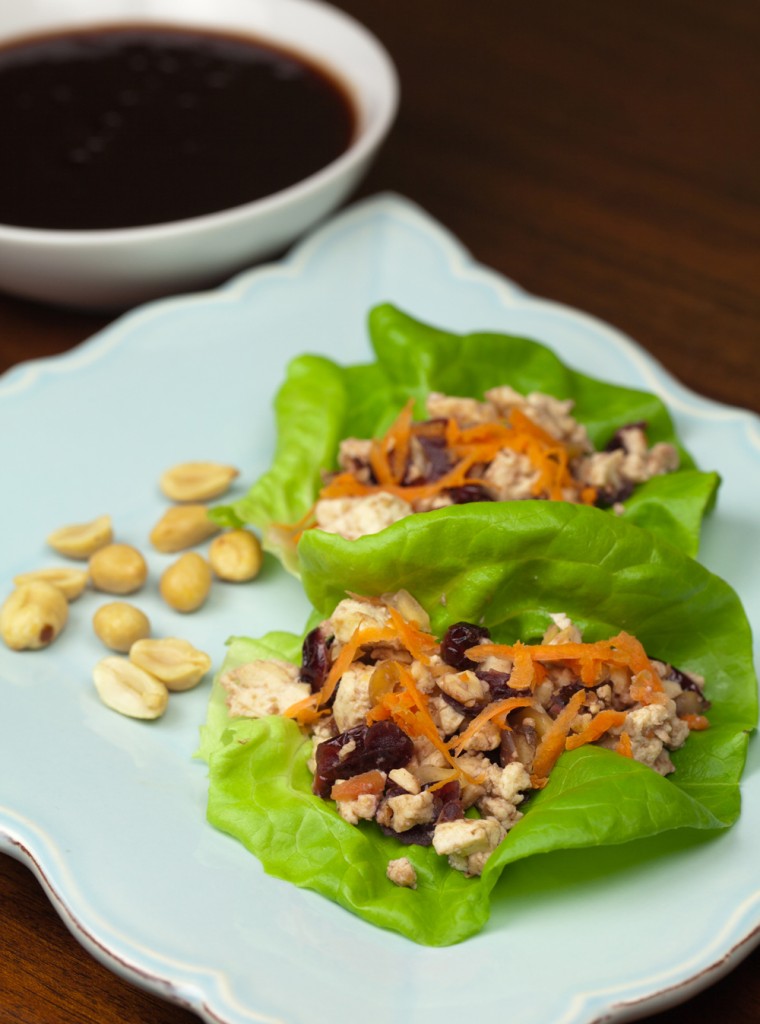 These.
They're the lettuce cups you've been waiting all your life for! (My apologies if that was a little over the top… I'm feeling very excitable tonight. These lettuce cups have got me twitterpated, and I can't wait to share them with you guys!)
And they're not just any lettuce cups… They're Vegan Cranberry Tofu Lettuce Cups, and they're full of delicious goodness. You've got carrots, mushrooms and peanuts, and of course the always-amazing cranberries and tofu. Even if you don't like tofu, you'll love these lettuce cups.
And the sauce?
Oh boy, the sauce! We're talking cranberry sauce, ginger and garlic. It's divine.
I have lots of other wonderful tofu recipes as well:
---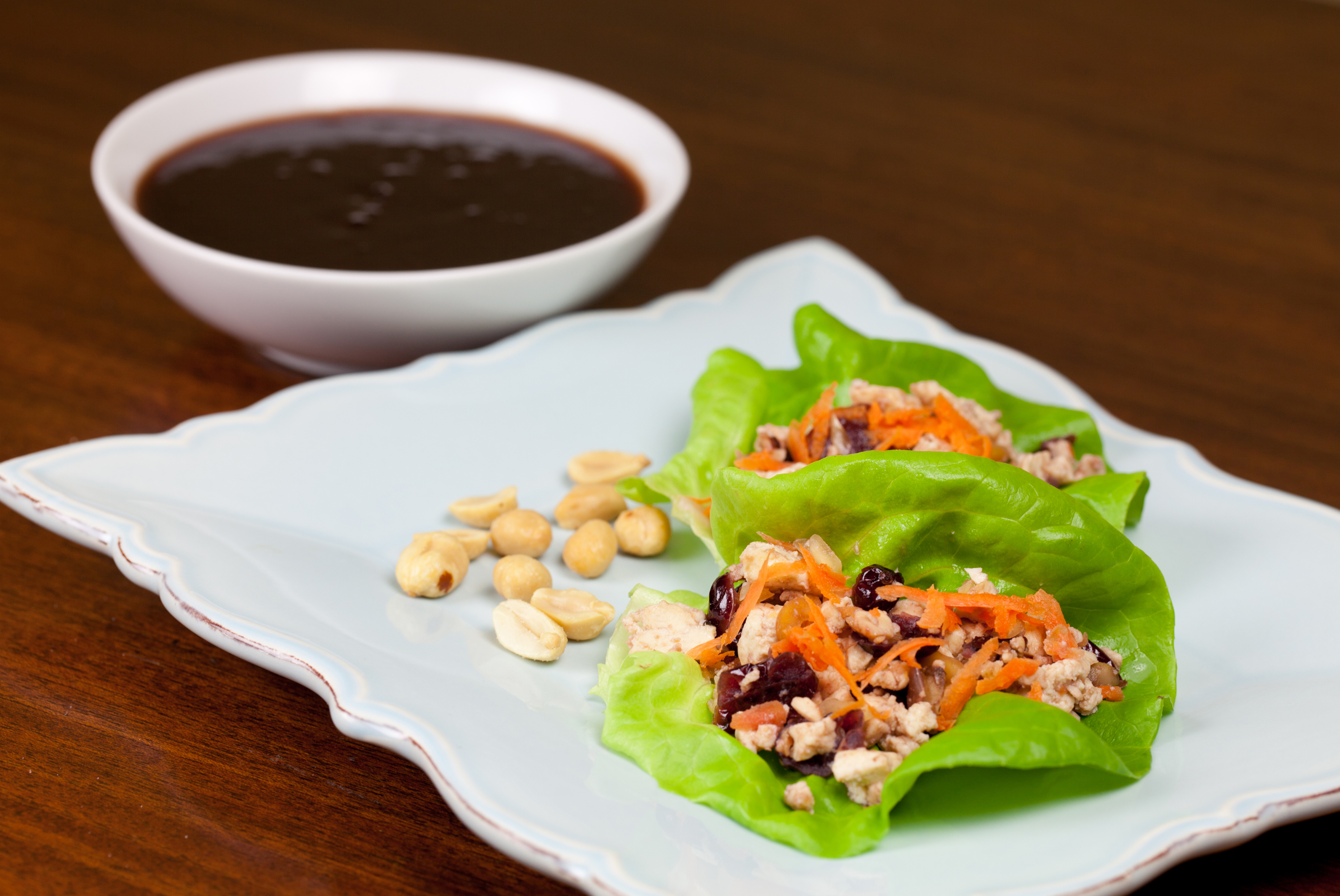 Cranberry Tofu Lettuce Cups
2014-05-15 21:04:25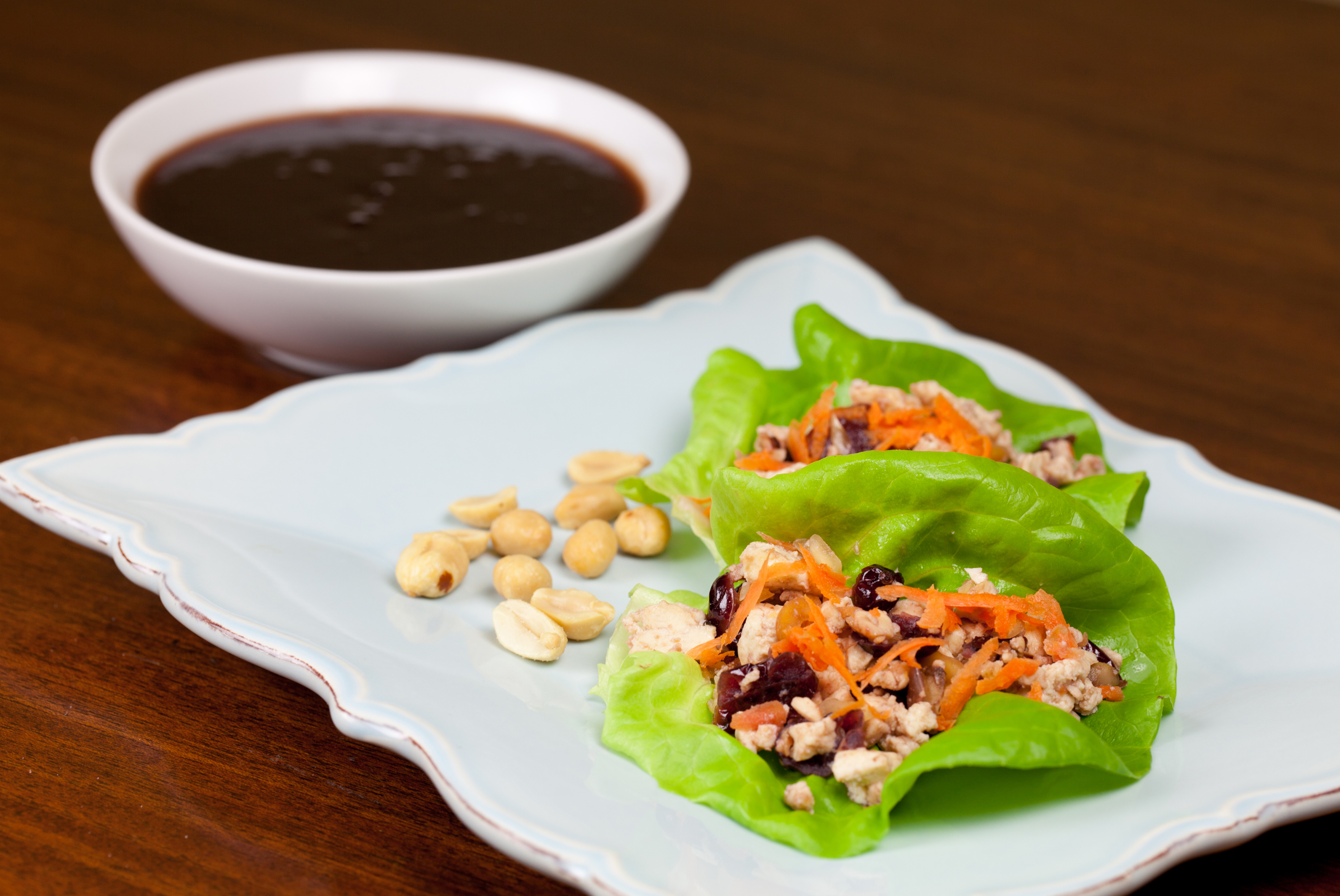 Ingredients
Non-stick oil
1.5 cups diced mushrooms
1 block Nasoya firm tofu, drained and lightly pressed
½ cup cranberry juice
1 cup dried, sweetened cranberries
½ cup shredded carrot
¼ teaspoon onion powder
½ cup chopped peanuts
¼ teaspoon sea salt
1 can cranberry sauce (whole berries or smooth, it's up to you!)
2 Tablespoons soy sauce
½ teaspoon powdered ginger
1/8 teaspoon garlic
1 teaspoon sugar
10-12 leaves of Bibb lettuce
Chopped scallions
Instructions
Heat a large sauté pan over medium, spray with a little non-stick oil and add the mushrooms. Leave in for 2-3 minutes, stirring once or twice. Add the block of tofu and crumble (a wooden spoon works great for this!), then add the cranberries, juice, carrots, ¼ can of cranberry sauce, and the onion powder. Reduce heat to low/medium and let simmer for 4-5 minutes or until the juice is pretty much gone.
In a separate pan, combine the remaining cranberry sauce, soy sauce, powdered ginger, garlic and sugar. Heat over low until it starts to simmer. Cover and turn off the heat.
Stir the peanuts into the tofu mixture, and check for taste. If you used salted peanuts, you might not need to add additional salt. When it's warm and you're satisfied with the flavor, it's ready to serve! One large spoonful per lettuce leaf (you can eye-ball it, there's plenty here to really fill those leaves up!), topped with 1-2 teaspoons of the sauce. Top with scallions to give it a little extra bite!
That Was Vegan? http://www.thatwasvegan.com/