There's something so wonderful about kale salads. It's a very special sort of synergy when something can be this delicious AND this insanely good for you!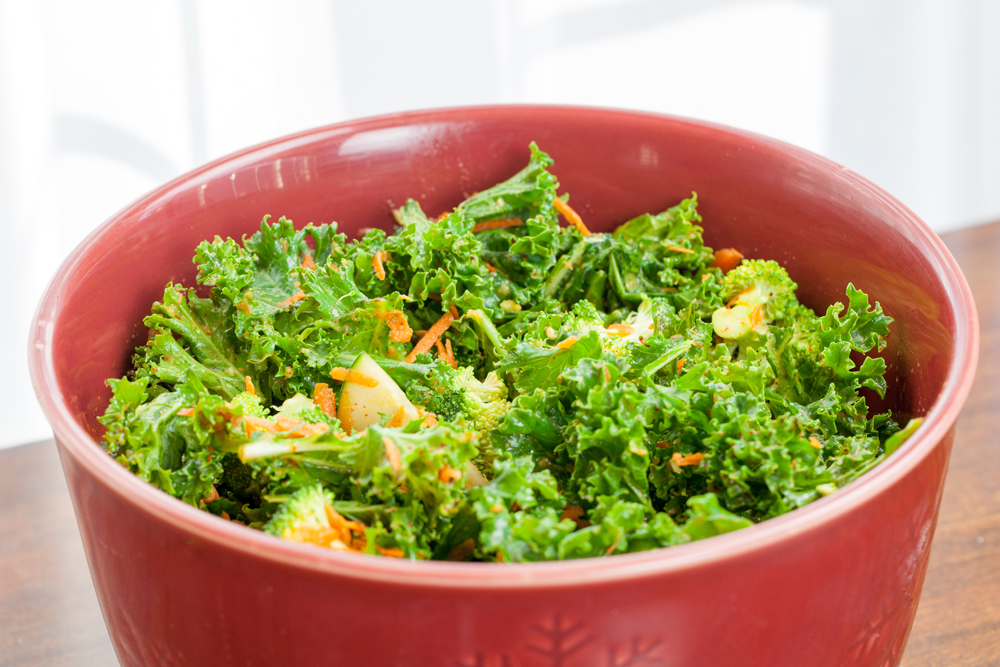 My Easy, Spicy Kale Salad is full of raw veggies too: broccoli, cucumbers, and shredded carrots.
And avocado. And chili powder.
I made it for dinner a couple weeks ago when Jamie and Emily came over. We also had grilled tofu with a chipotle cream corn sauce (recipe coming!), corn on the cob, and… Strawberry Cheesecake Milkshakes! Cheeseshakes! I'm planning to post that recipe on Monday. So good! Plus it kind of balances out how healthy this salad is, haha!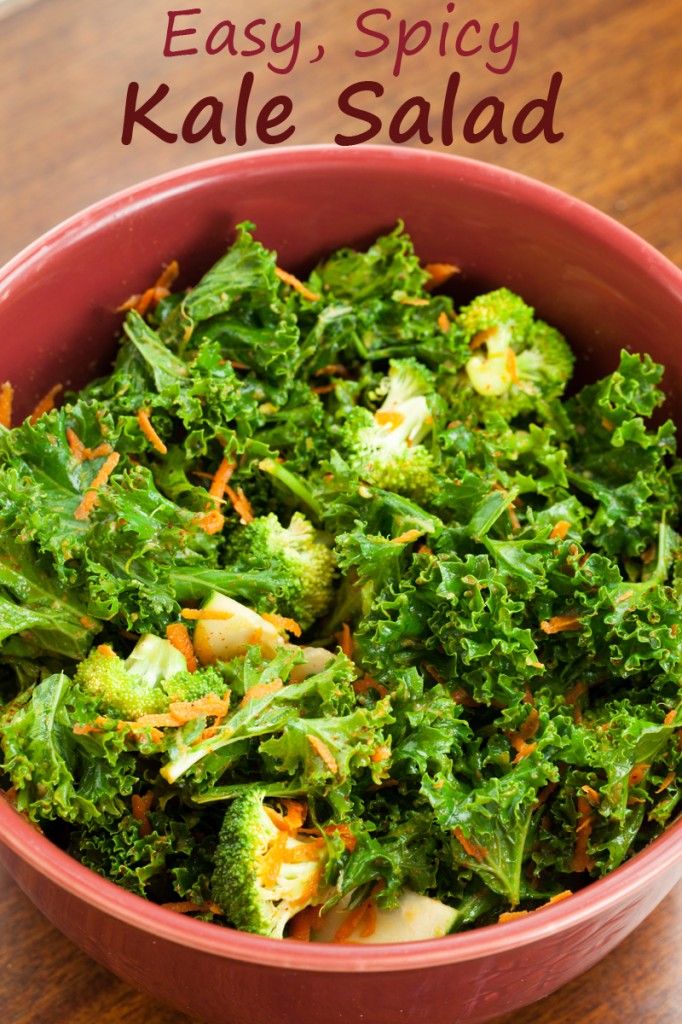 This salad probably deserve a better name, like Glorious Green Goddess Salad, or Killer Kale or something… But, it IS easy, and it IS spicy, so there you have it.
I should warn you tho, that eating it apparently causes your fingers to grow freakishly long…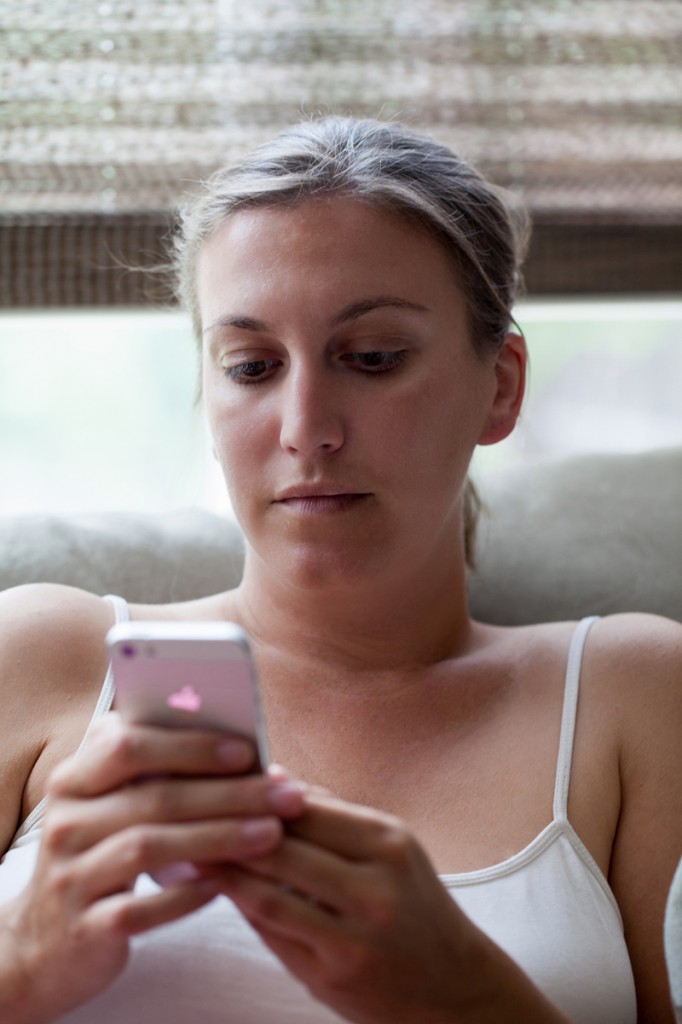 ---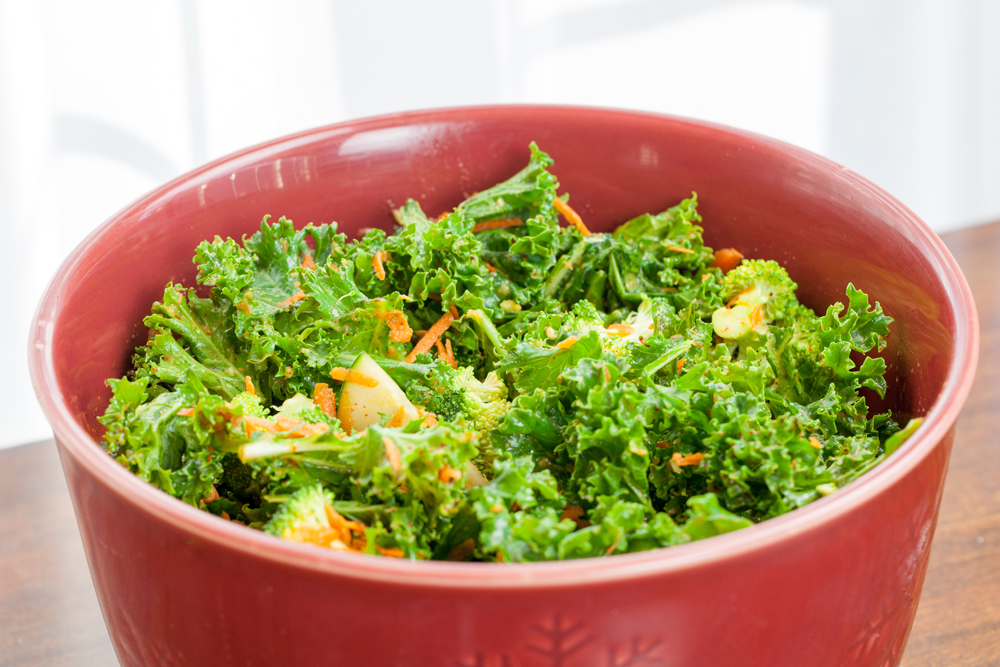 Easy Spicy Kale Salad
2014-08-14 09:26:24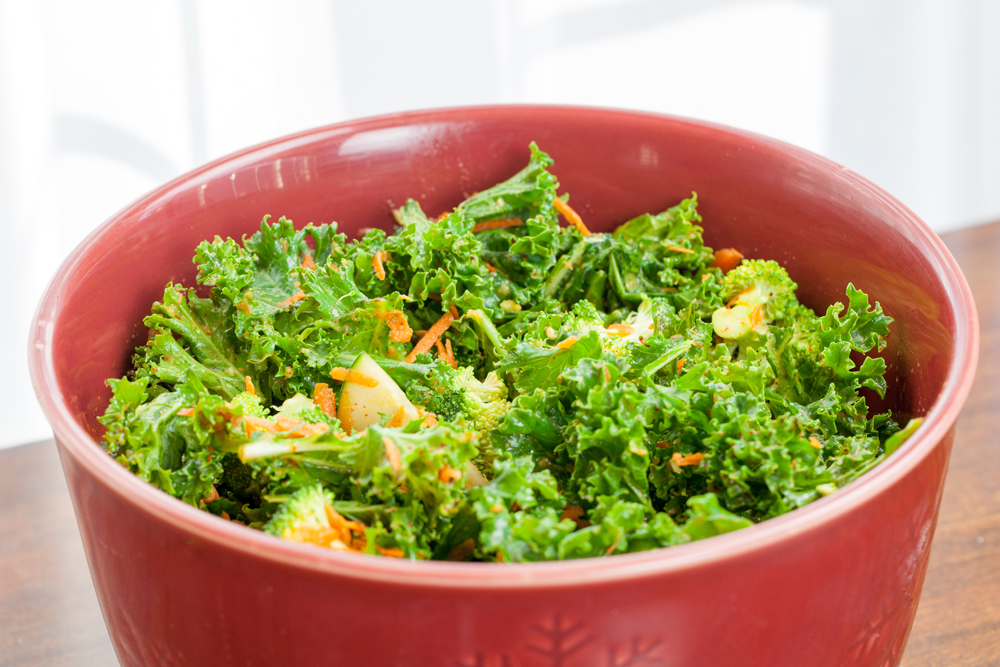 Serves 4
Ingredients
1 bunch kale
3 carrots
2 cups broccoli florets
1/2 cucumber
1 avocado (2 if it's a big bunch of kale)
Juice and zest of small lemon
1/2 teaspoon cumin
2 teaspoons chili powder (more to taste)
1/4 teaspoon salt (more to taste)
Instructions
De-stem, chop and rinse the kale, grate the carrots, and rinse the broccoli. Slice the cuke in half lengthwise, then thinly slice. Set aside.
In large mixing bowl, mash the avocado and then add the lemon and seasonings. Mix in the kale, massaging well for 3-4 minutes or until each piece of kale is coated. Mix in the other veggies and stir well. Let sit at room temperature for 30 minutes. Taste for salt and chili powder before serving.
Notes
Serves 2-3 as a main dish, and 4+ as a side.
That Was Vegan? http://www.thatwasvegan.com/