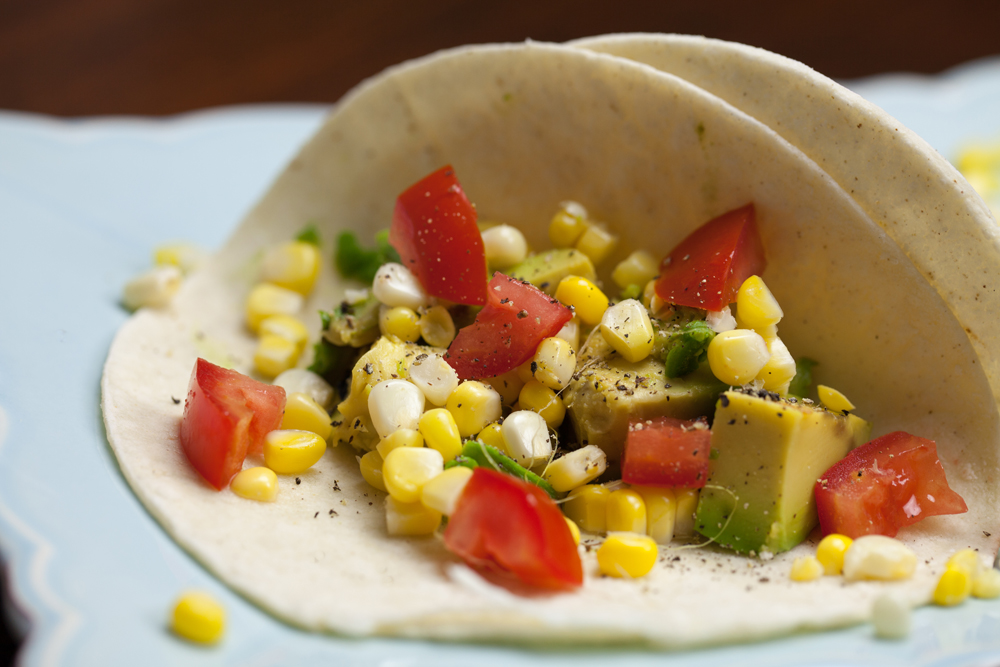 It's been said that I can make a taco out of anything. And it's probably true. In this case I grilled an avocado and an ear of corn, chopped up a handful of cherry tomatoes, and Boom. Tacos.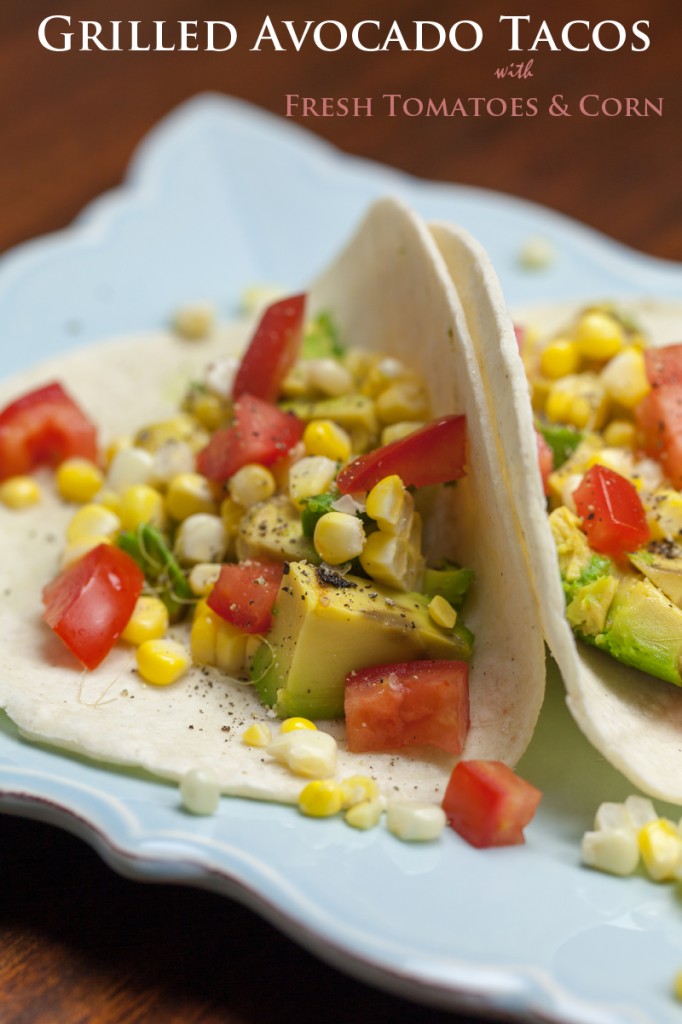 These tacos are the perfect way to hold on to the tail end of summer. They're quick and light enough for a nice weekend lunch, and filling enough for dinner. And ridiculously simple. As in, 'not even an actual recipe to follow' simple.
Shuck one ear of corn down to the last couple of layers, and let soak in cold water for a few minutes, then grill over medium for about 20 minutes. You could also boil or cook however you would normally! While it's cooking, chop up 2 big tomatoes or a whole mess of smaller ones and set them aside.
Then, slice a ripe avocado in half, remove the pit, brush with a bit of lemon juice and olive oil, then grill for 2-3 minutes over medium heat…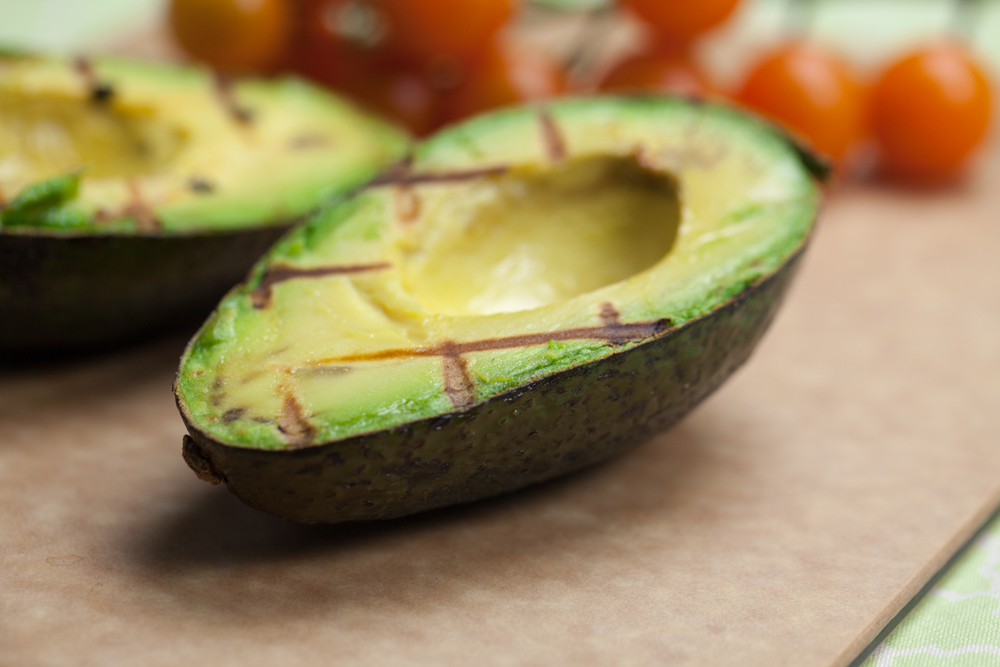 (Recognize that cutting board?)
As soon as you have nice grill marks, chop that beauty up and add to your taco shells along with the corn and tomatoes. Sprinkle with salt and pepper and enjoy! One ear of corn and one avocado will make about 4 tacos.