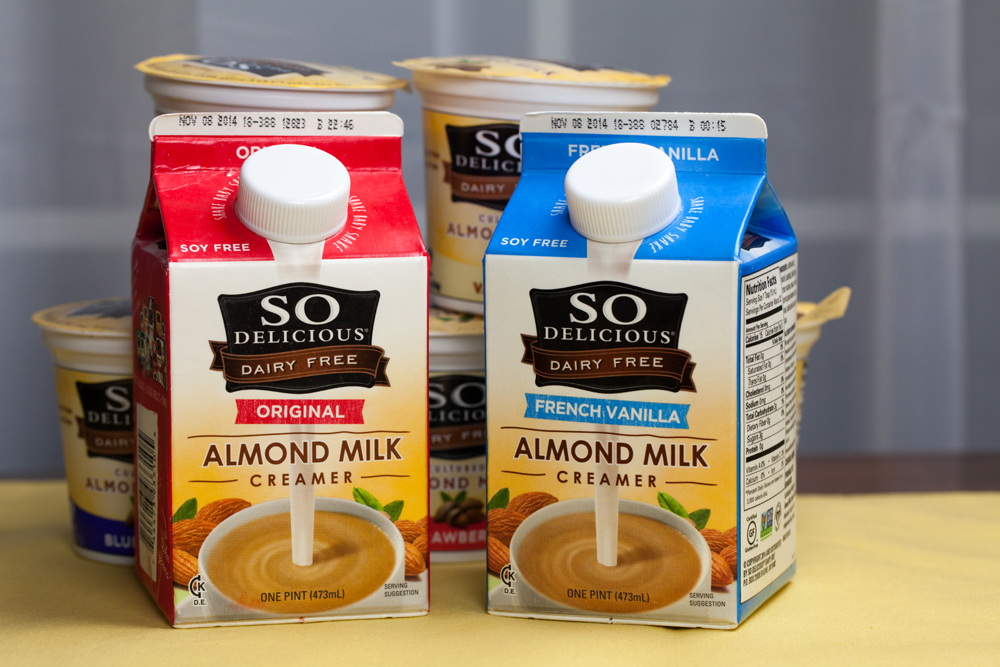 This post is ridiculously overdue. Like, if it were a library book, I'd owe at least $20 bucks.
My friends over at So Delicious sent me some of their new almond-based products a few months ago to try. You did know they're doing almond now, didn't you? Well they are, which means they now offer products made with coconut, almond and soy… a little something for everyone!
Now, I personally tend to go for the coconut based milks, creamers and ice cream because I love the coconut flavor, but I know a lot of people prefer the almond because the taste is milder. Most almond milk products also have fewer calories, if you're into counting those.
I tried the creamer first. I'm not a huge coffee drinker, but I ordered one just so I could add the French Vanilla to it, and it was delicious! Flavorful and smooth, I'd definitely buy that flavor if I was planning to serve coffee at home. I shared with Original with a friend at work who is a big coffee drinker (but who eats dairy), and she gave it two thumbs up! She actually preferred that it didn't have a strong coconut or soy taste to it.
And then there was the yogurt…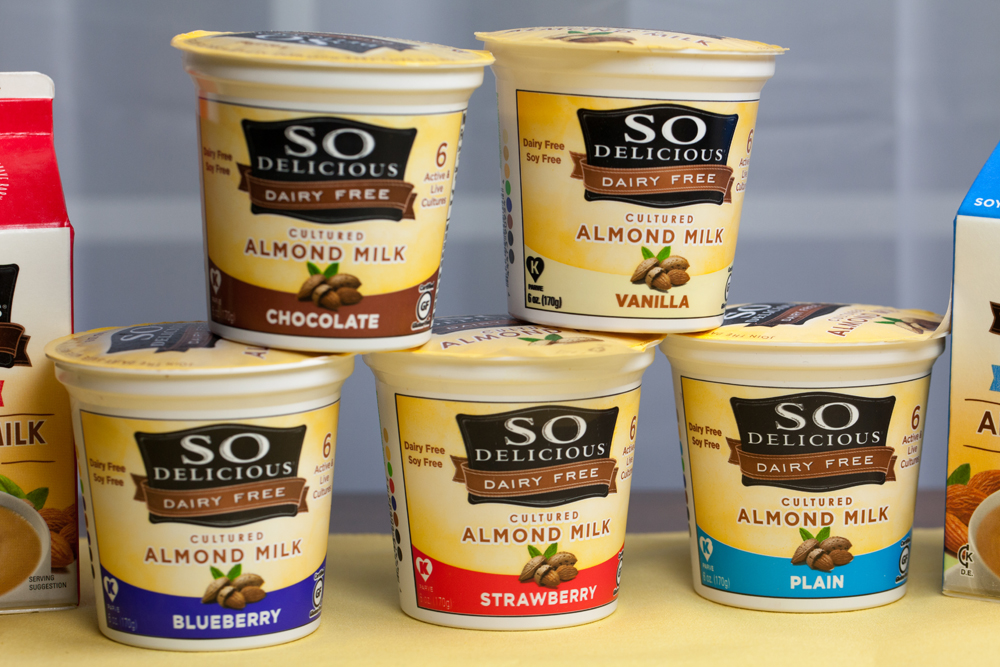 I'm not a huge fan of yogurt and I hardly ever buy it. I shared most of these at work, but I did keep the strawberry for myself. I ended up bringing it with me to brunch at a local restaurant one Sunday. They have a huge bowl of granola and fresh fruit on their menu that I thought would be excellent with some vegan yogurt… and I was right! I was also mad at myself for giving away all the other yogurts 😉 The Strawberry was thick and creamy and really delicious!