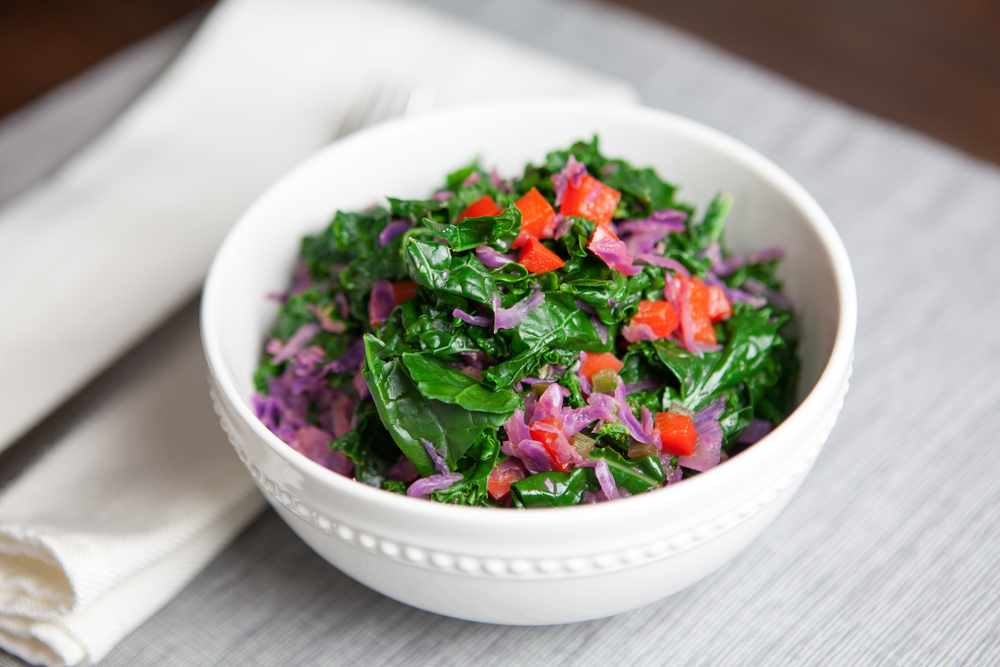 I hope you all had a wonderful Thanksgiving! I did. I went to the Native Foods buffet with loved ones and stuffed my face. The food (and service) itself was just meh, but the company was fantastic!!
I couldn't decide what to post today (I have SO MANY delicious recipes photographed and ready to go!), and decided to play it safe and go with a salad. After all, didn't we just gorge ourselves on seitan just a few days ago? (If salads aren't your thing, don't worry: I have a bacon cheeseburger pizza and some philly "cheese steaks" coming up soon!)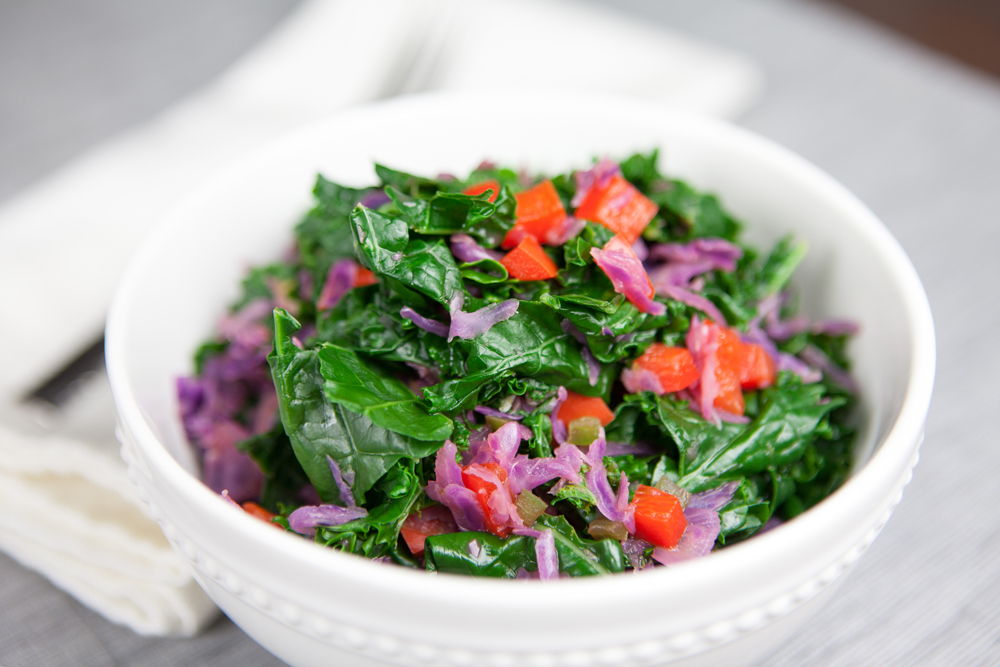 This salad was really just lovely. Kale and cabbage are, as we all know, insanely good for us. And the coconut lime dressing is just insanely good. Period.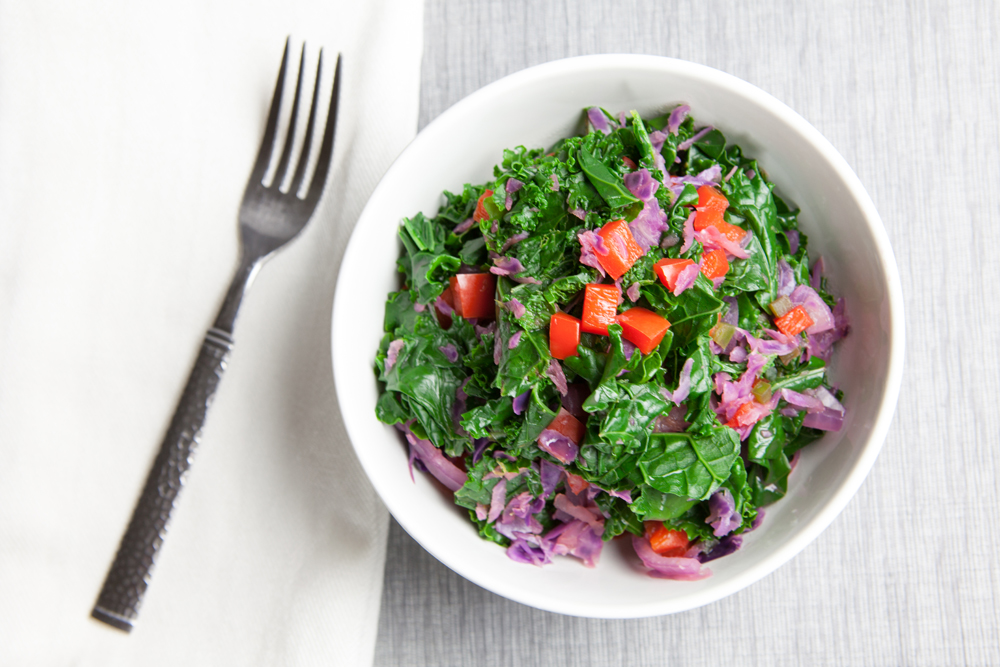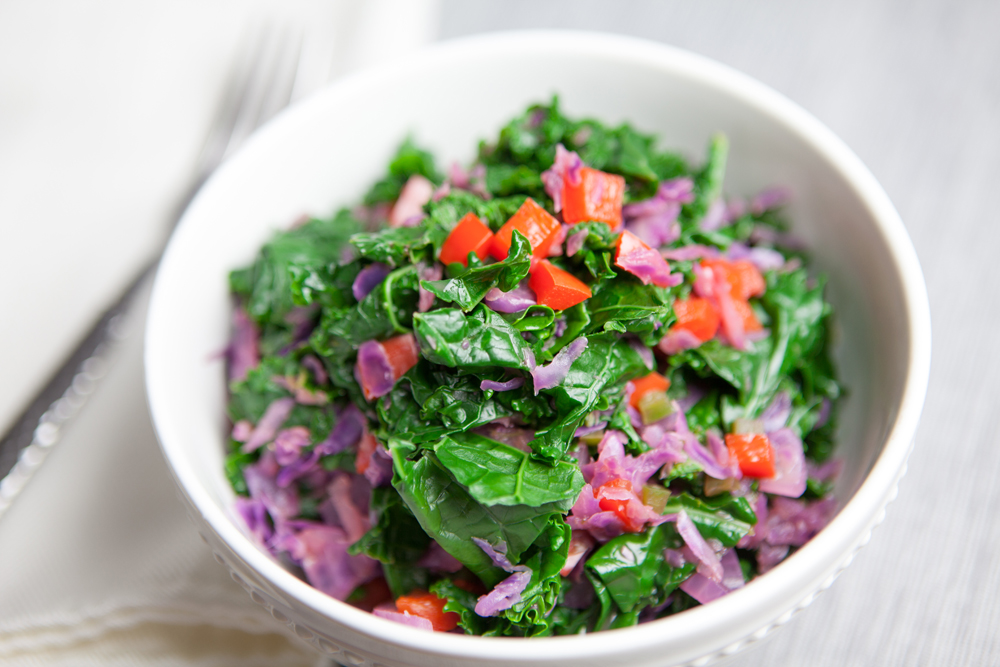 I honestly am making an effort to eat more salads. And blog about them so all you sweet readers can get in on the healthy fun. I think I've done pretty well so far. We're talking about:
Buffalo Tofu Corn Salad
Cambodian Monsoon Salad
Roasted Pumpkin Kale Salad
Sweet Potato Spinach Salad
And more!
They all sound delicious, right? And I have a few more in the ol' hopper that I think you'll like. We're talking 'bout jerk flavored cannelloni beans here, people! Stay tuned!
---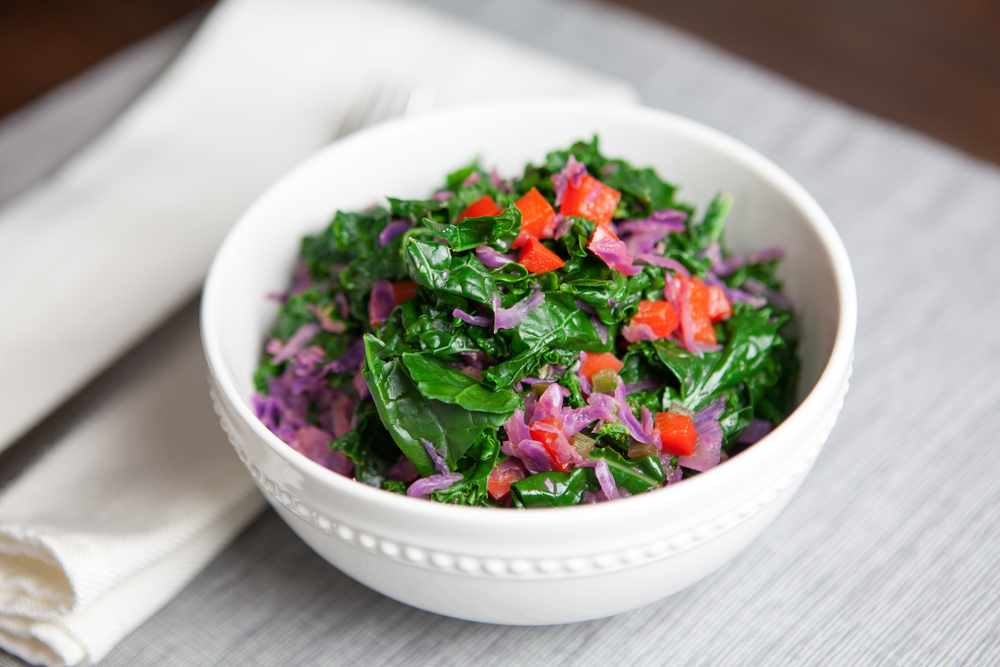 Kale and Cabbage Salad with Coconut Lime Dressing
2014-11-25 15:24:19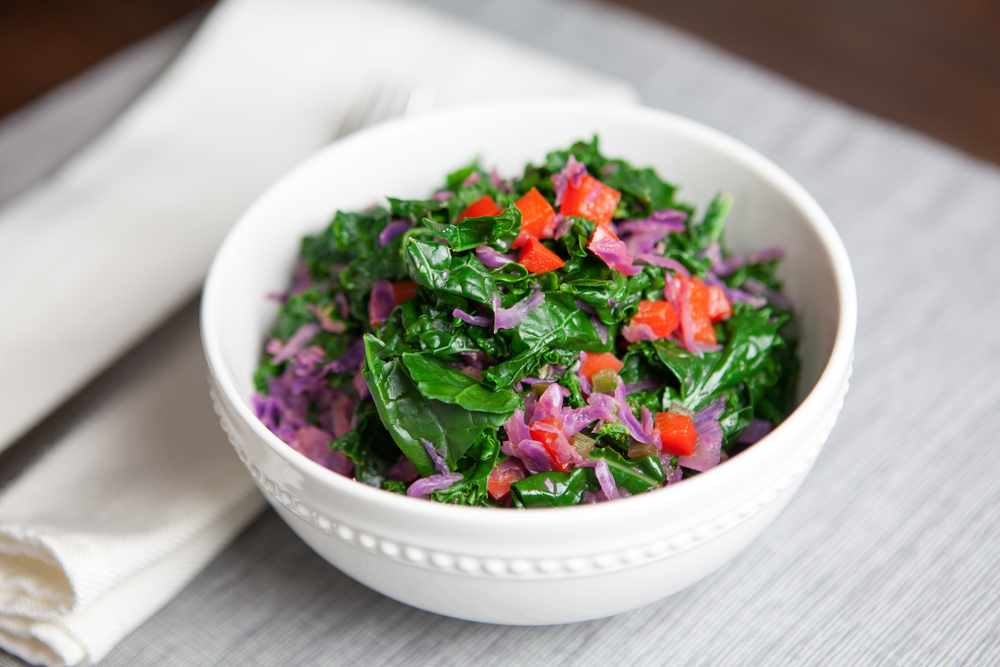 Serves 5
Ingredients
1/2 cup light coconut milk (the culinary kind, not the kind you'd drink!) (Although maybe some people do drink the culinary kind??)
2 tablespoons lime juice, plus the zest
1 1/2 tablespoons soy sauce
1 jalapeno, diced small
1 small red onion, thinly sliced
1/2 red cabbage, sliced
1 clove garlic, minced
1 red bell pepper, diced
1 large bunch kale, stems removed and leaves torn into bite-sized pieces
Instructions
Mix the coconut milk, lime juice and soy sauce in a small bowl and set aside.
Water saute (over medium/low heat) the red onion, garlic and cabbage for 2-3 minutes, then add the bell pepper and kale, adding more water as necessary. Cover and cook for 2-3 minutes or until the kale and cabbage are soft. Drain any excess water and combine in a mixing bowl with the dressing. Hand mix and taste-test, adding a bit of salt if needed.
Adapted from Three Beans on a String
That Was Vegan? http://www.thatwasvegan.com/