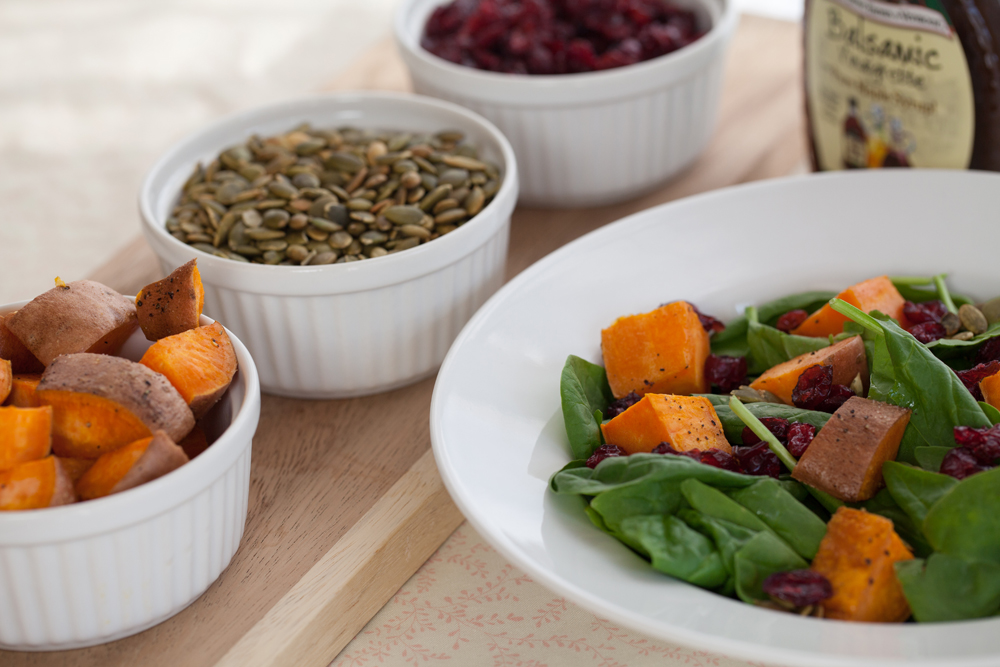 I promised you more salads, and this Roasted Sweet Potato Spinach Salad with cranberries, pumpkin seeds and maple vinaigrette is sure to please! And not just your tastebuds, either. Nutritional powerhouse spinach is packed with phyto-nutrients, iron, and vitamins A, C, and K. Sweet potatoes fill you up with healthy fiber, and the cranberries have that wonderful, natural sweetness. And pumpkin seeds! This salad literally has something for everyone.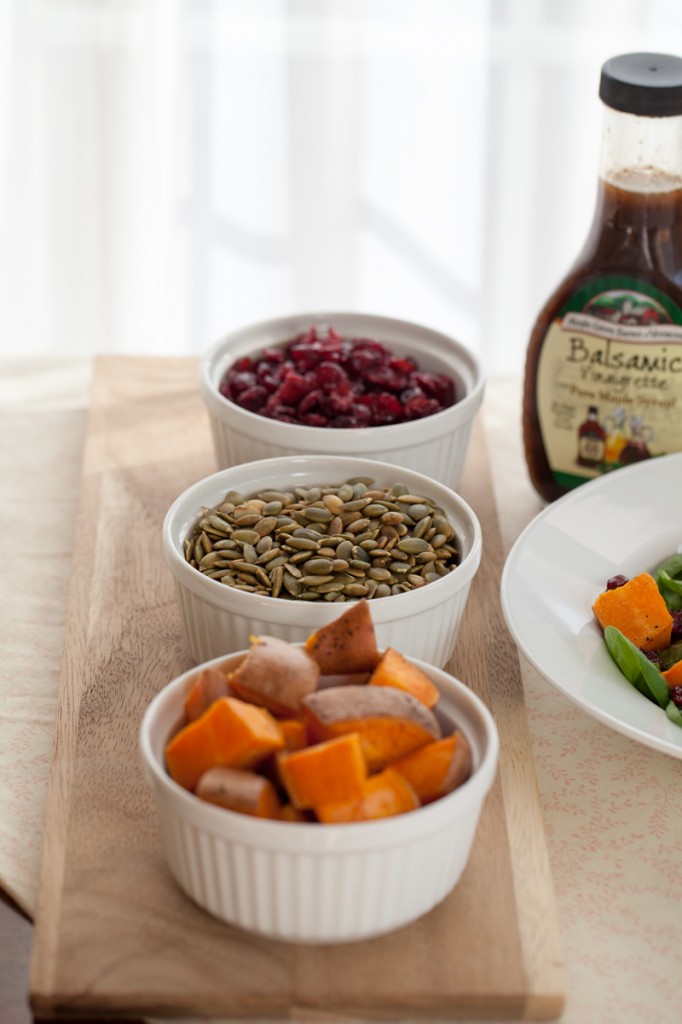 I love this salad! It's based on a menu item I saw at the Gunnison Vitamin & Health Cafe, but didn't order. Something about it spoke to me though, so I added it to my list of recipes to create. I could've made my own maple dressing too, but I decided to take the easy way out and bought a bottle of Balsamic Vinaigrette with Maple Syrup from Maple Grove Farms. You could certainly make your own and it would be less processed and healthier, but if you're short on time, this stuff was delicious!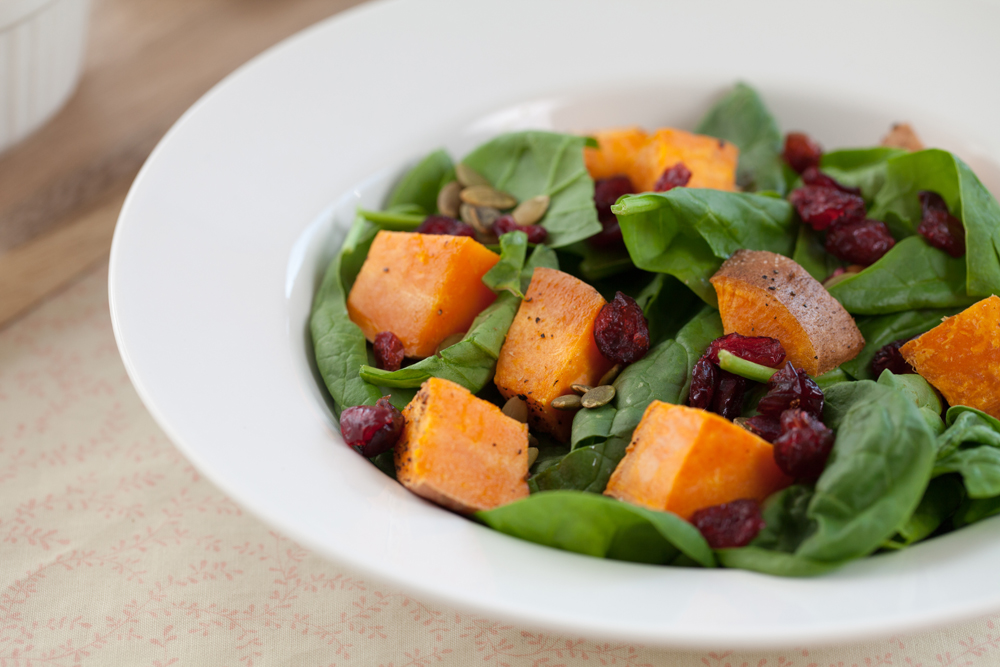 In other exciting news… Remember how I climbed my first 14-er last month? Bagged my first peak, as they say…?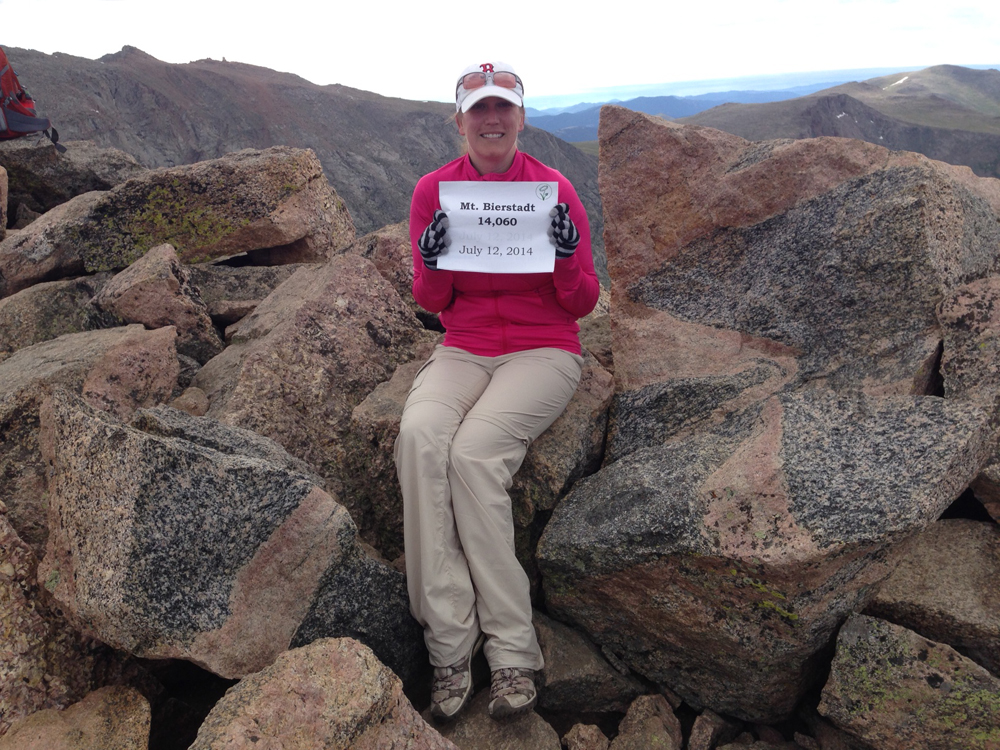 Well I'm about to add #2 and #3 to that list! In the same day! Before the sun is up!
That's the plan, anyway. We're going to camp near the Grays trailhead on Saturday night, and start hiking around 3am so we can be to the top to watch the sunrise. Then we'll cross over the saddle and back up to the Torreys peak before heading back down. There's a super moon, so we probably wont even need headlamps. Sounds fun, right? 🙂
Maybe I'll make myself another batch of this salad as a reward after I'm done!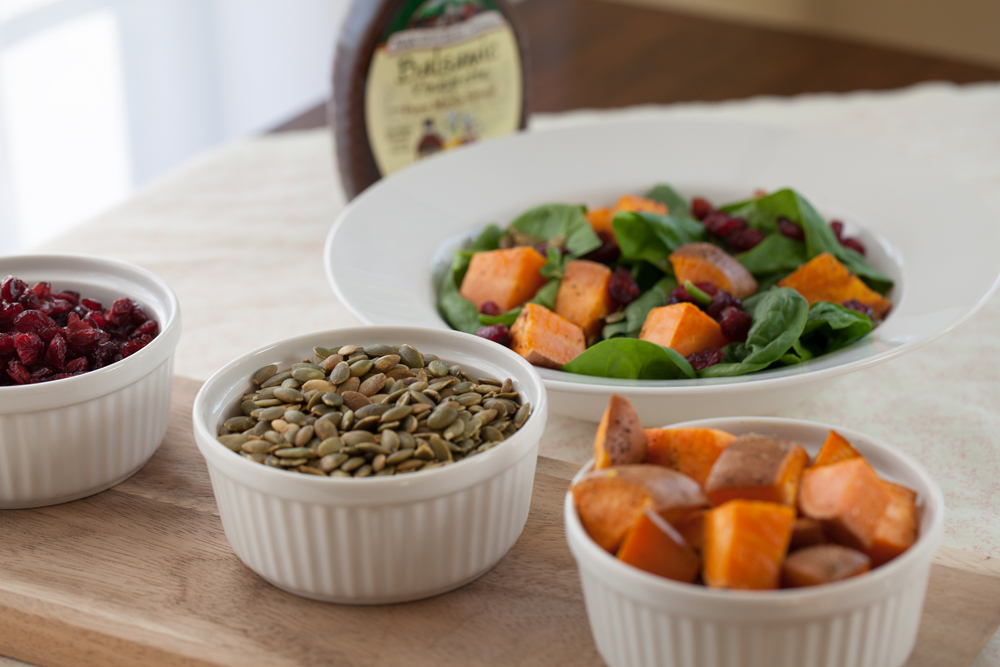 ---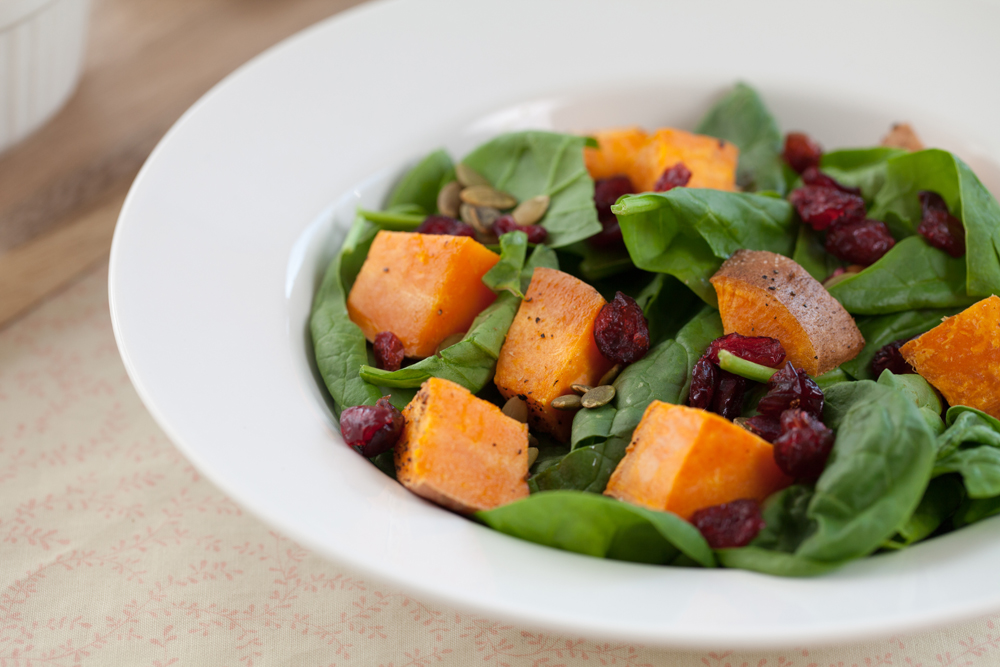 Sweet Potato Spinach Salad
2014-08-05 08:57:10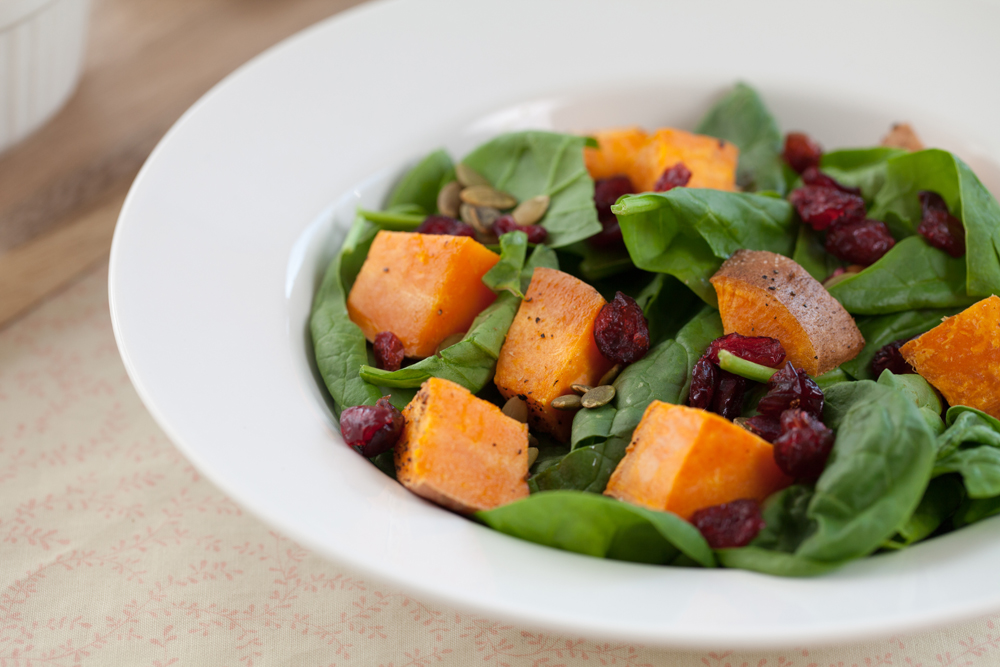 Serves 2
Ingredients
1 medium sweet potato
Non-stick spray
S&P
2 cups (packed) spinach, washed
1/4 cup pumpkin seeds
1/4 cup dried cranberries (or cran-cherries)
Maple dressing of choice
Instructions
Pre-heat the oven to 375. Wash and chop the potato. Spray a baking sheet and spread a single layer of the potatoes, and top with another squirt of the non-stick. Sprinkle with S&P. Bake for 20 minutes, stirring and adding more S&P halfway through.
Top the spinach with the remaining ingredients. I recommend serving while the potatoes are still a bit warm!
That Was Vegan? http://www.thatwasvegan.com/