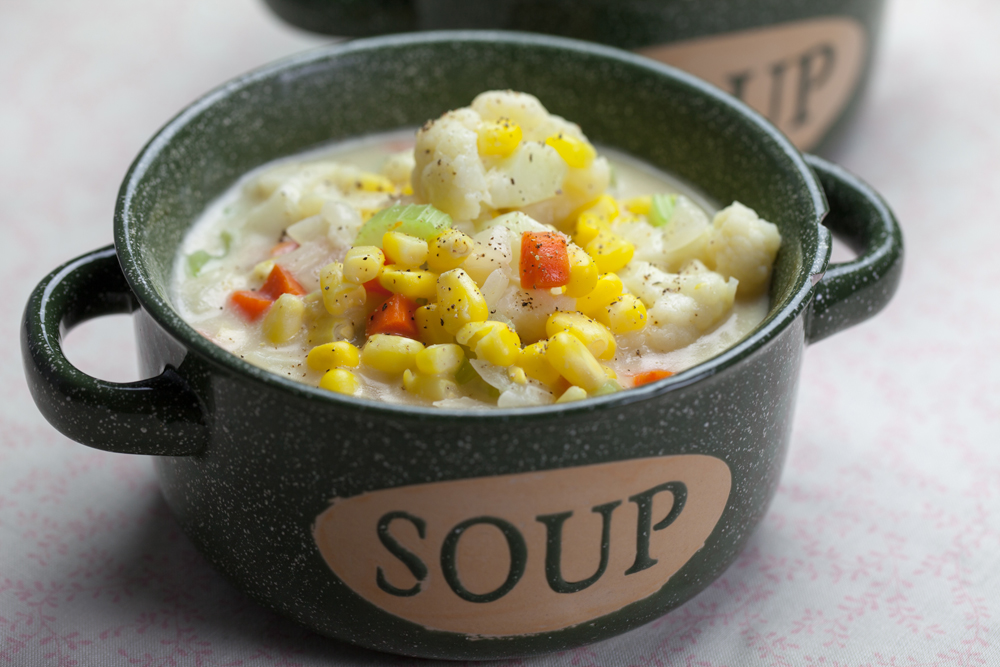 Mmmm chowder. Especially this Vegan Cauliflower Corn Chowder full of all those delicious chowdery flavors, but with cauliflower instead of potatoes! Double triple points for chowder that wont make your pants any tighter! Yay!
Pretty sure I should earn some extra points for my "new" soup bowls too, scored at a local Goodwill store for under a buck each. It's just too bad I couldn't find any that read "chowder"!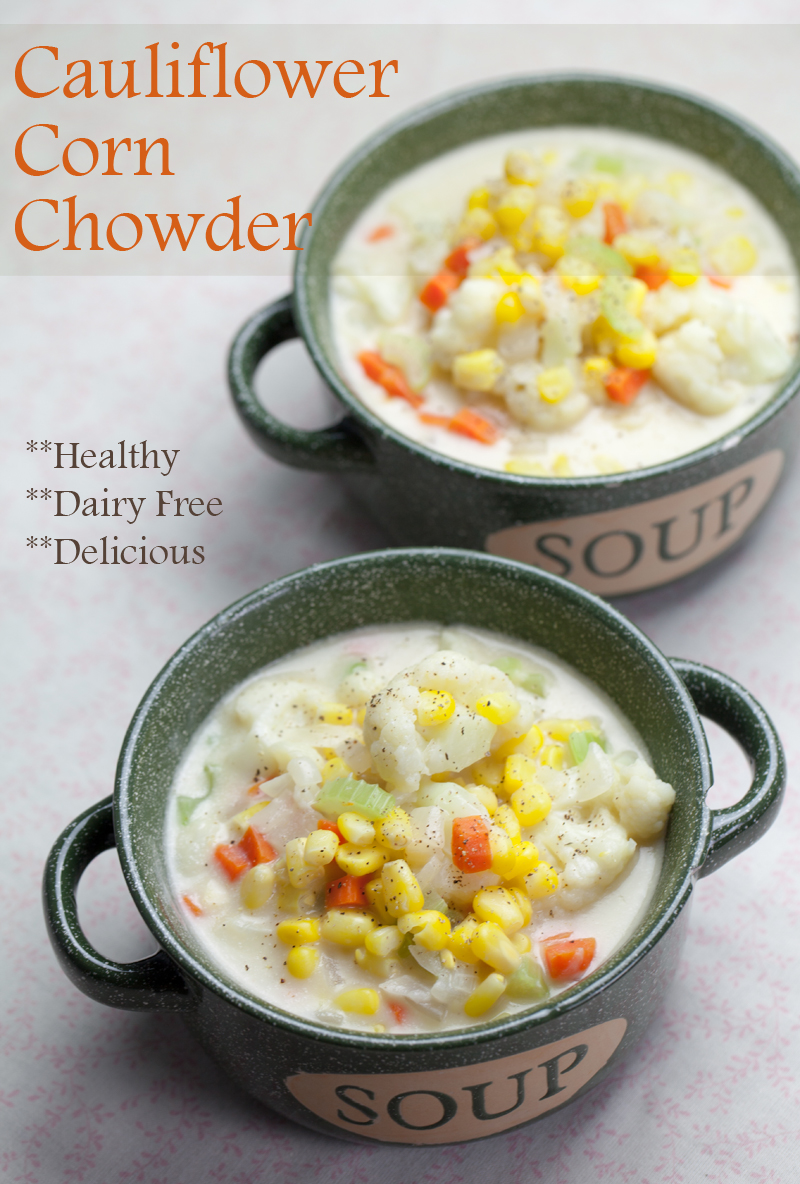 I love being vegan, but it's especially wonderful when I get to combine being able to eat as much as I want of a healthier version of something (say… chowder!?) with the fact that I don't need to feel bad about eating it. At all. This chowder is healthy and cruelty-free. You can't beat that!
The weather is cold and I want comfort food I can feel good about. I want chowder, man! And this stuff really hits the spot. Big, hearty chunks of cauliflower plus the usual chowder suspects like carrots, celery, onions and corn. So creamy and so flavorful!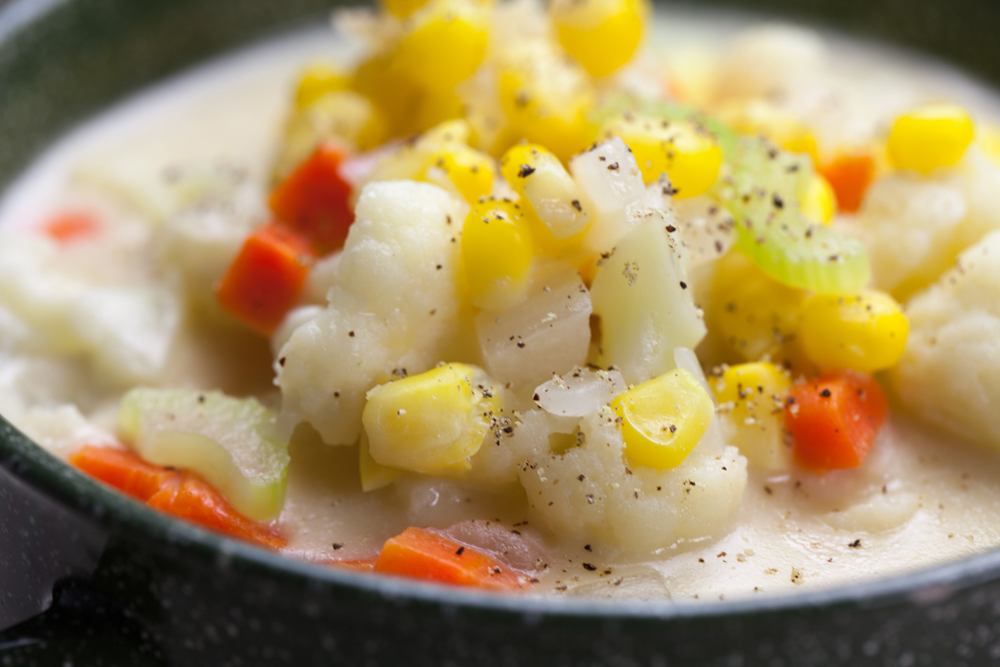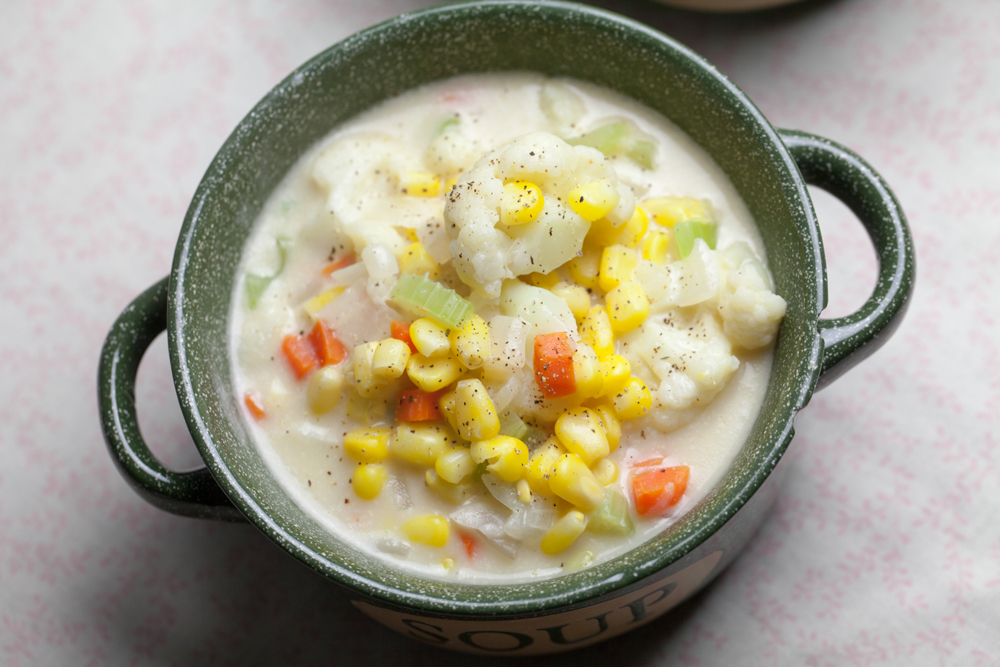 I hope you guys like soups and chowders and chilis as much as I do, because I'm kind of on a kick, so you'll be seeing a lot of them around here. They may not all be as healthy as this one, but I promise they'll be delicious!
Ok, one last close-up, then the handy-dandy printable!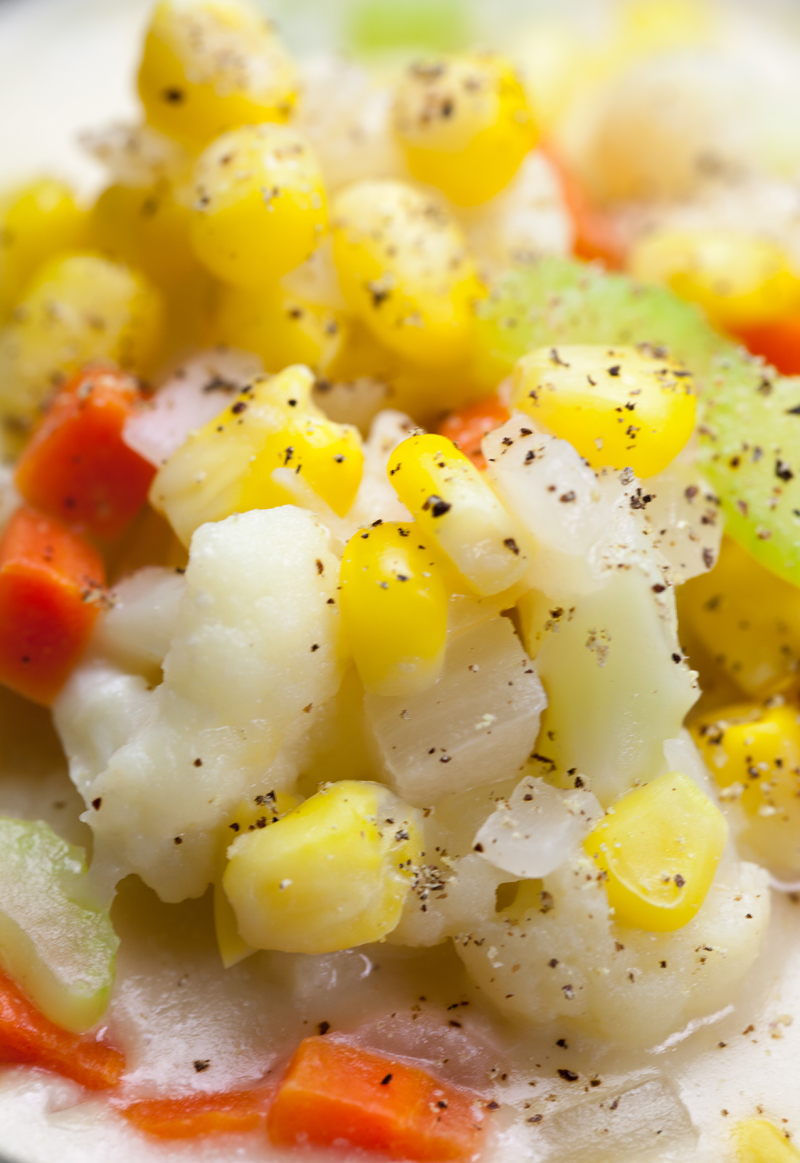 ---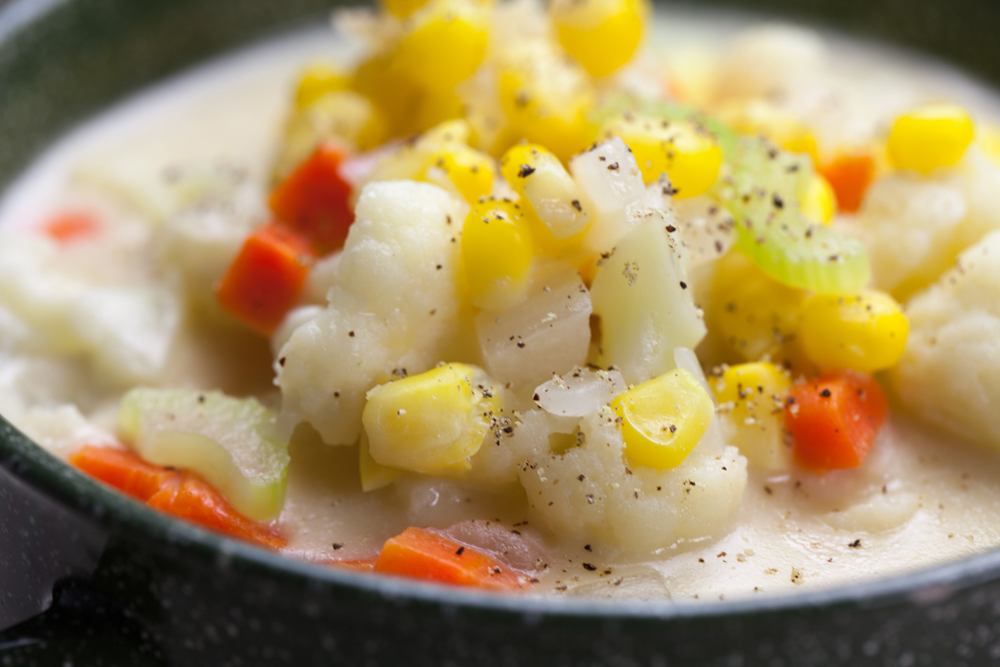 Cauliflower Corn Chowder
2014-12-01 10:42:02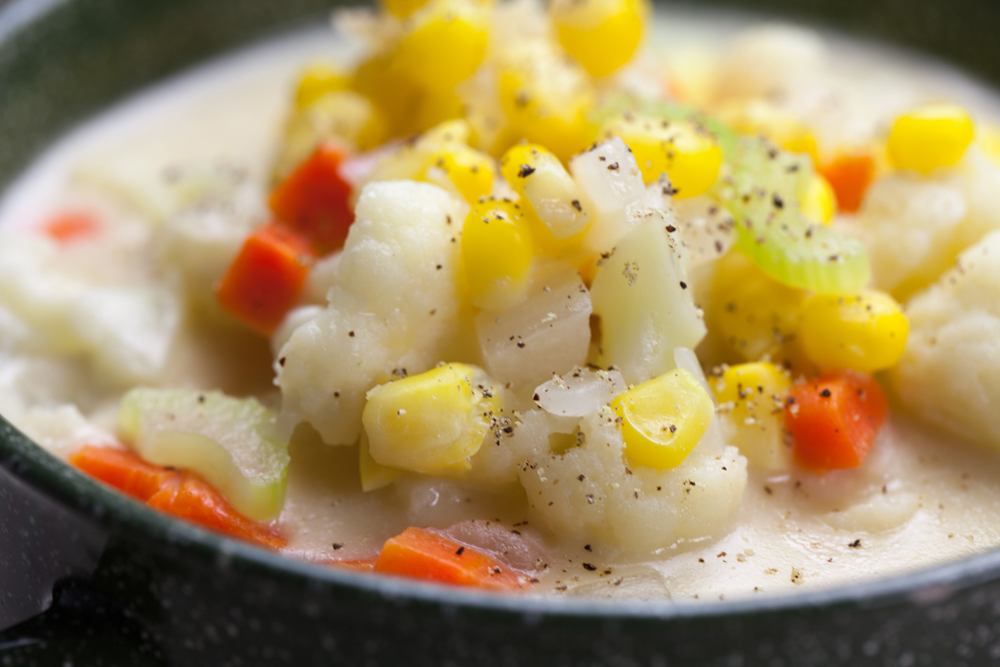 Serves 4
You'll never miss the potatoes!
Ingredients
2 tablespoons vegan butter or margarine
1/4 cup AP flour
1/2 teaspoon garlic
1 small sweet onion, diced
2 carrots, diced
2 stalks celery, diced
1 bay leaf
3 cups unsweetened almond milk
1/2 cube "Not Chick'n" bouillon
1 head cauliflower, chopped into bite-sized pieces
12oz frozen sweet corn kernels
S&P
Instructions
Melt the margarine over medium heat and whisk in the flour. Continue to cook, stirring, for 3-4 minutes. Add the garlic powder and diced onion, carrots and celery, along with 2-3 tablespoons of water and let it cook for 2-3 minutes longer.
Stir in the milk, bay leaf, cauliflower and bouillon. Bring to a boil, stirring well so the roux dissolves, then simmer until it thickens. Add a bit more water if you need to for the right consistency. Simmer for 12-15 minutes until the cauliflower is tender, adding the corn in for the last 2 minutes or so.
Remove the bay leaf and add S&P as needed. Serve hot!
Adapted from Damn Delicious
That Was Vegan? http://www.thatwasvegan.com/