Updated review March, 2015! More great dishes!
This review is waaay overdue. I've eaten at Lyfe Kitchen about a hundred times, and I already shared some pics and thoughts from their invite-only pre-launch party. A brief little bit of background on the restaurant: They're a chain out of Chicago that focuses on healthy, quality food using locally and sustainable ingredients. Their message is "Eat Good. Feel Good. Do Good." It's a wonderful place to bring a mixed group of eaters because they have something for everyone. They have a vegan menu, a GF menu, and an "Everything" menu for the omnivores. Perfect. You can find them in California, Colorado, Nevada, Texas, Illinois, and New York.
Now, the food… which is what you came for, right!? #warning #longpost
The Morning Tofu Wrap: A wholewheat tortilla filled with tofu scramble, Gardein sausage, Daiya cheddar, veggies and with salsa fresca and fresh berries on the side. Delicious!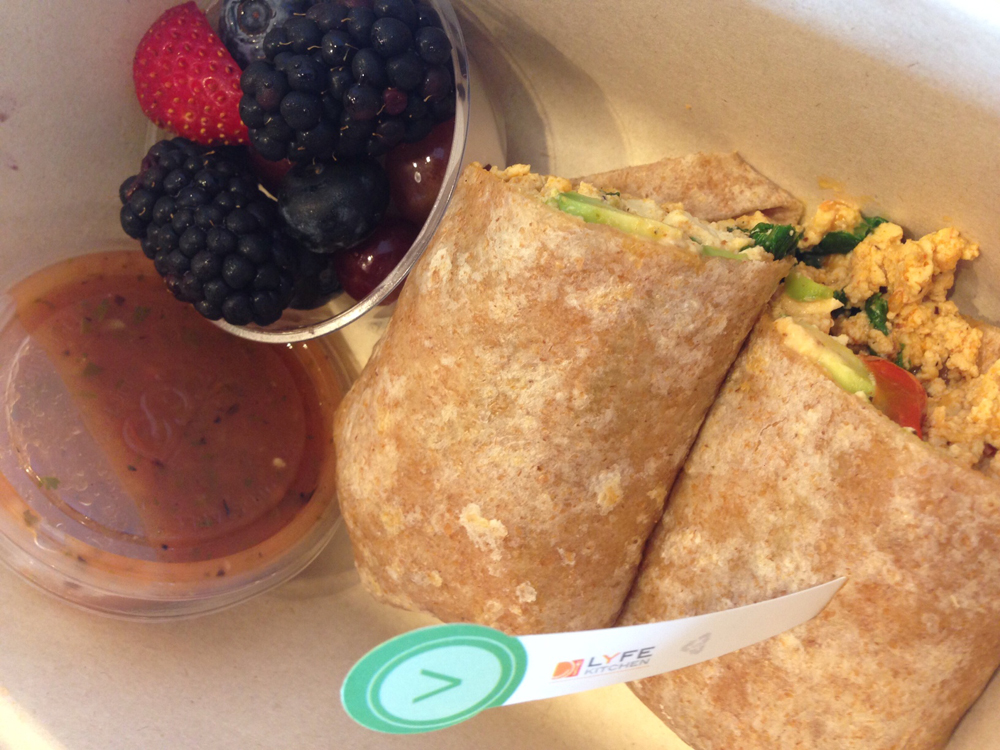 Sweet Corn Chowder: Made with cashew cream, probably my favorite thing on the menu!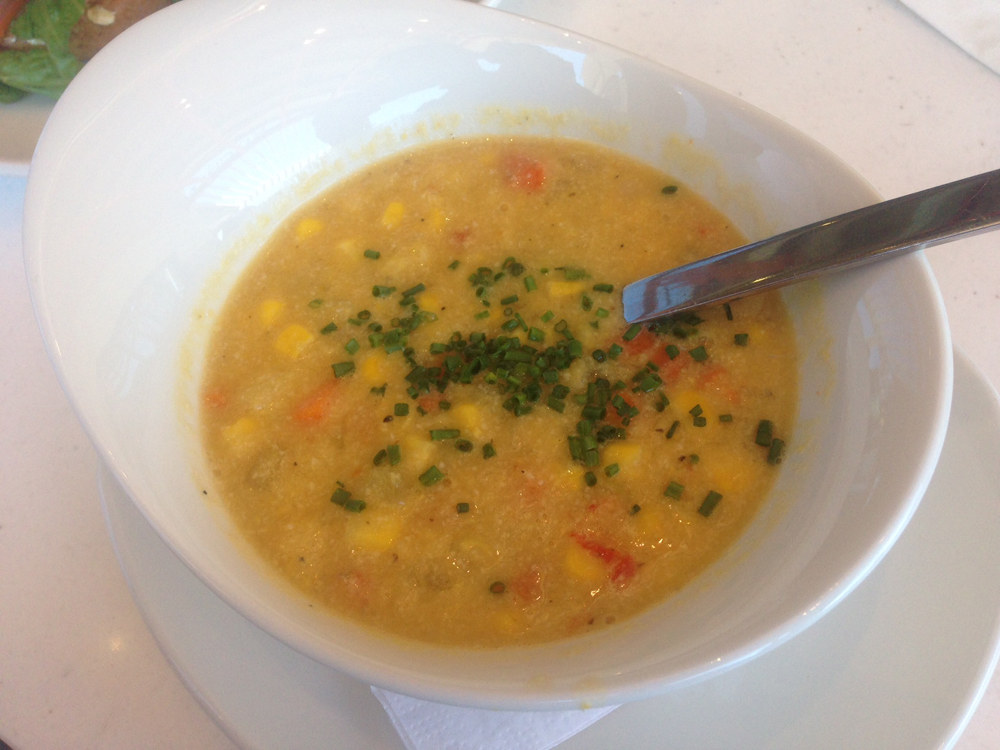 Unfried Buffalo Chicken Strips: Spicy, spicy buffalo sauce, and the pickles were delicious too!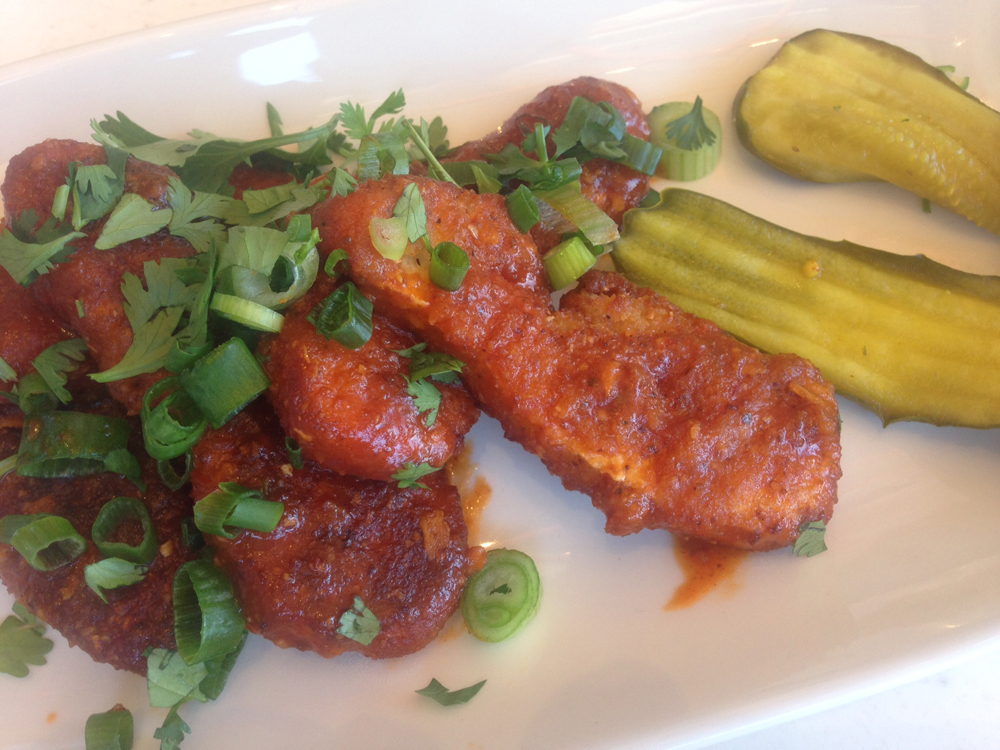 Edamame Hummus Plate: I've never tried hummus made with edamame before, but it's brilliant! So light and fresh!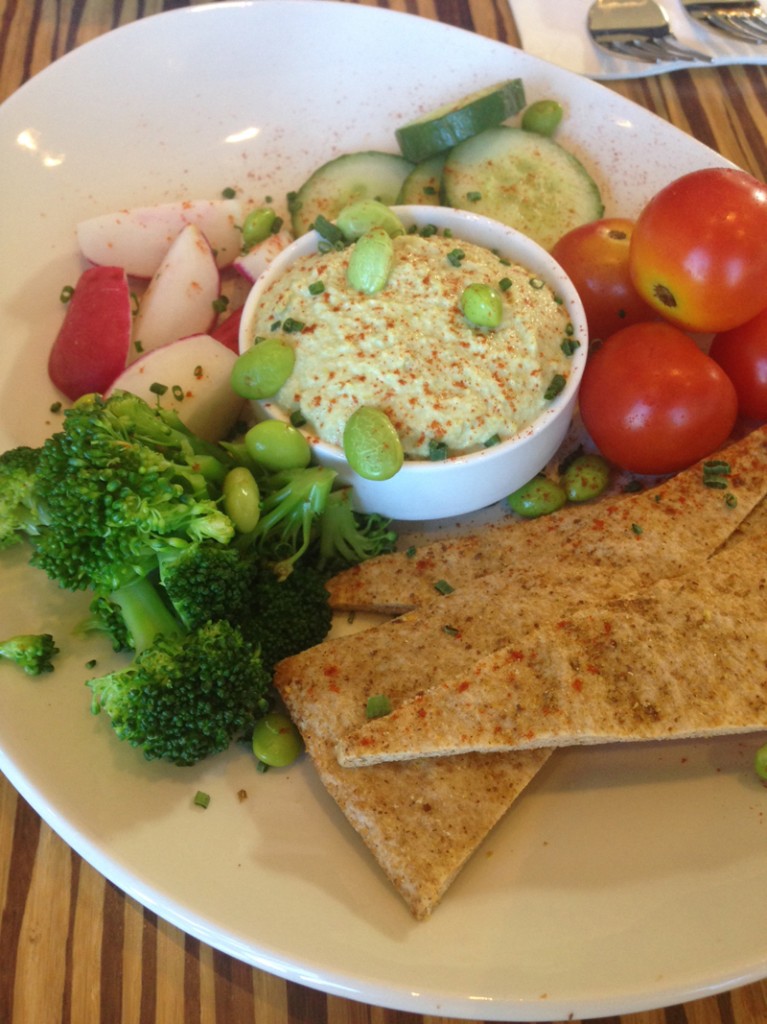 Vegan Kale Caesar: It was so much fun being able to order a caesar salad in a restaurant! Us vegans don't always get to do that. My fave part though? The whole wheat breadcrumbs. They were like croutons except you got some with each bite!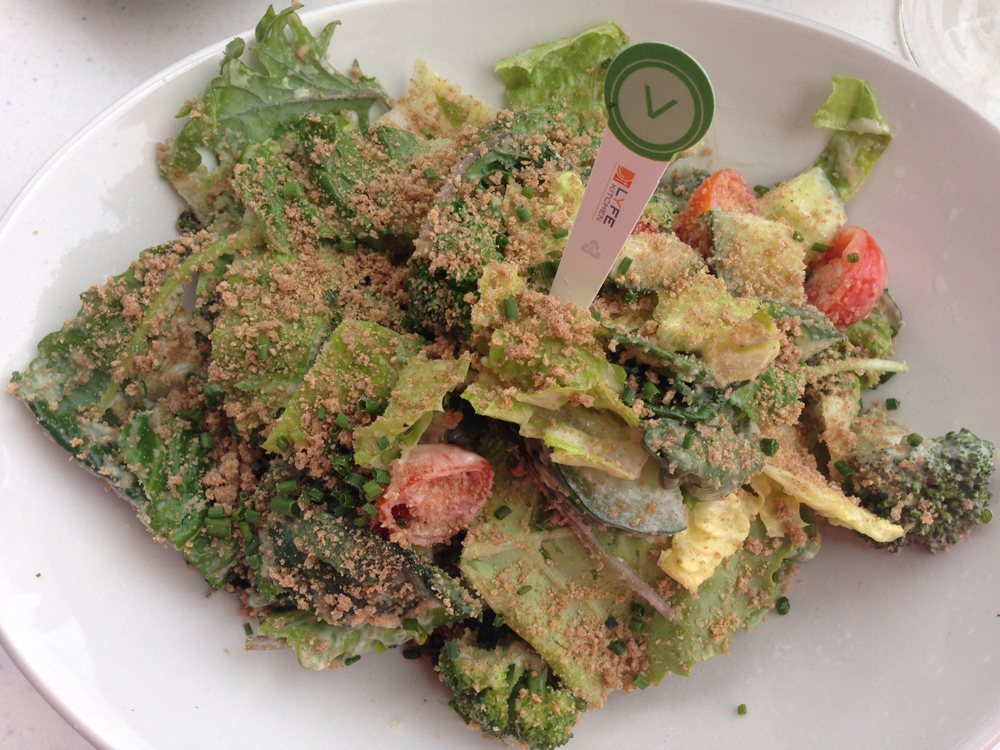 Baked Garlic Sweet Potato Fries w/ Chipotle Aioli: All aioli and mayp is vegan at Lyfe, so order away!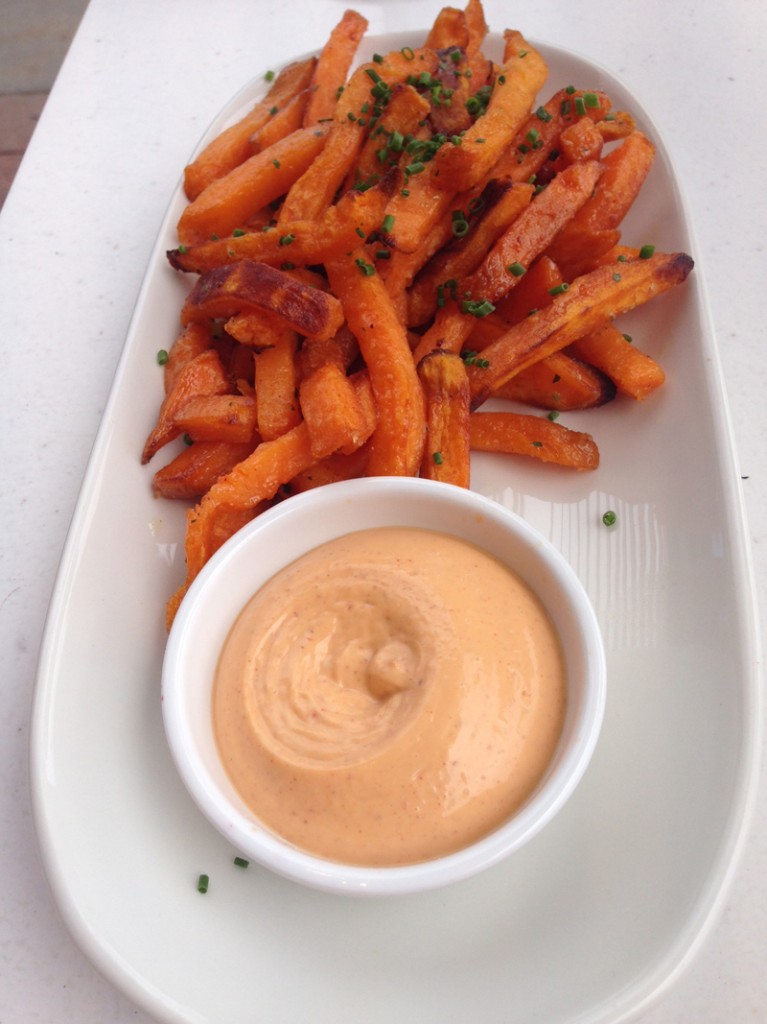 Tofu Tacos: Not spicy but oh-so-flavorful!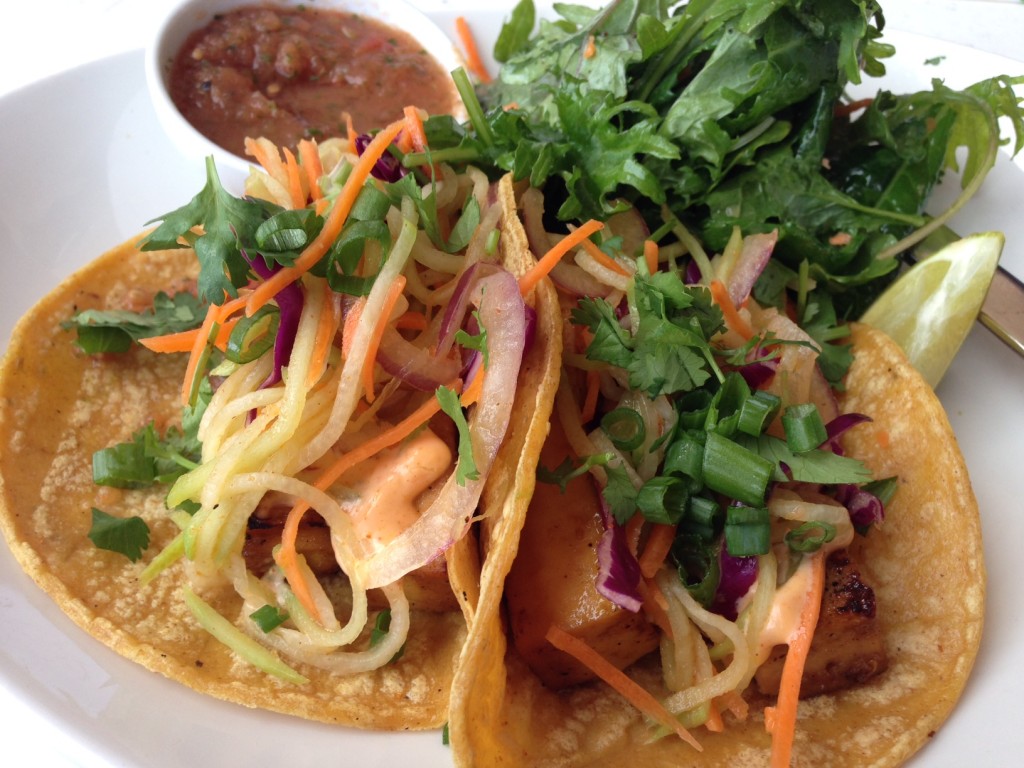 Crispy Gardein Chicken Sandwich: This one doesn't seem to on their menu currently, but it was really good! Hopefully they'll bring it back!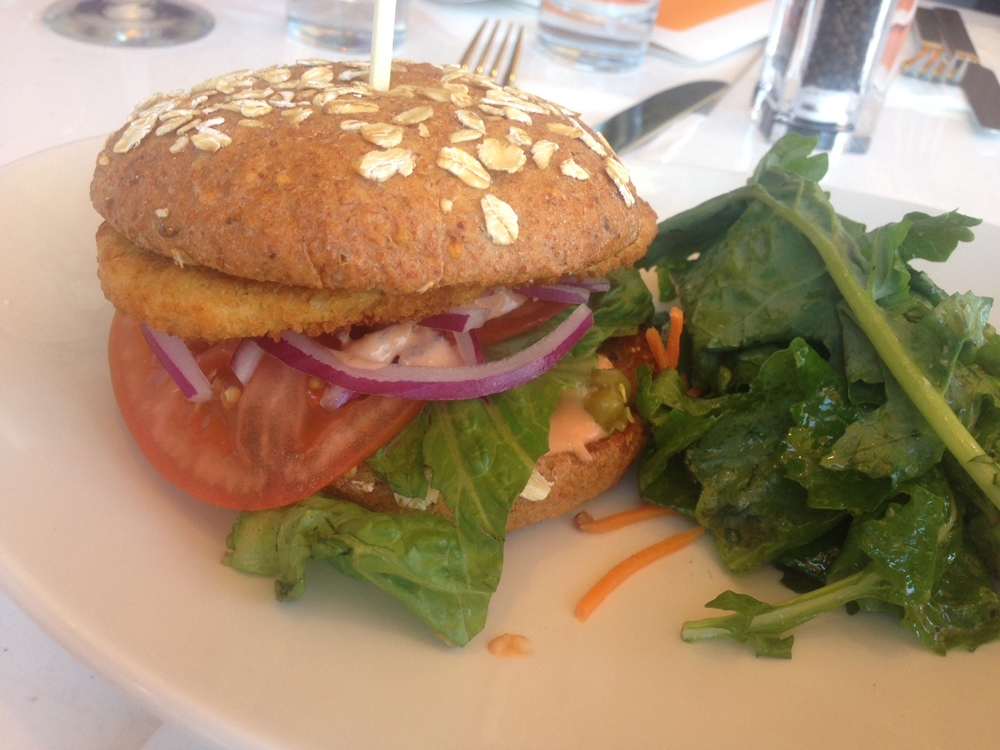 Art's Unfried Gardein Chick'n: This is kind of their signature dish and is so delicious. If you're dining with an omni who wants to try something vegan, go with this! It has roasted brussels, b'nut squash, dried cranberries and a cashew cream. Ahhhmazing!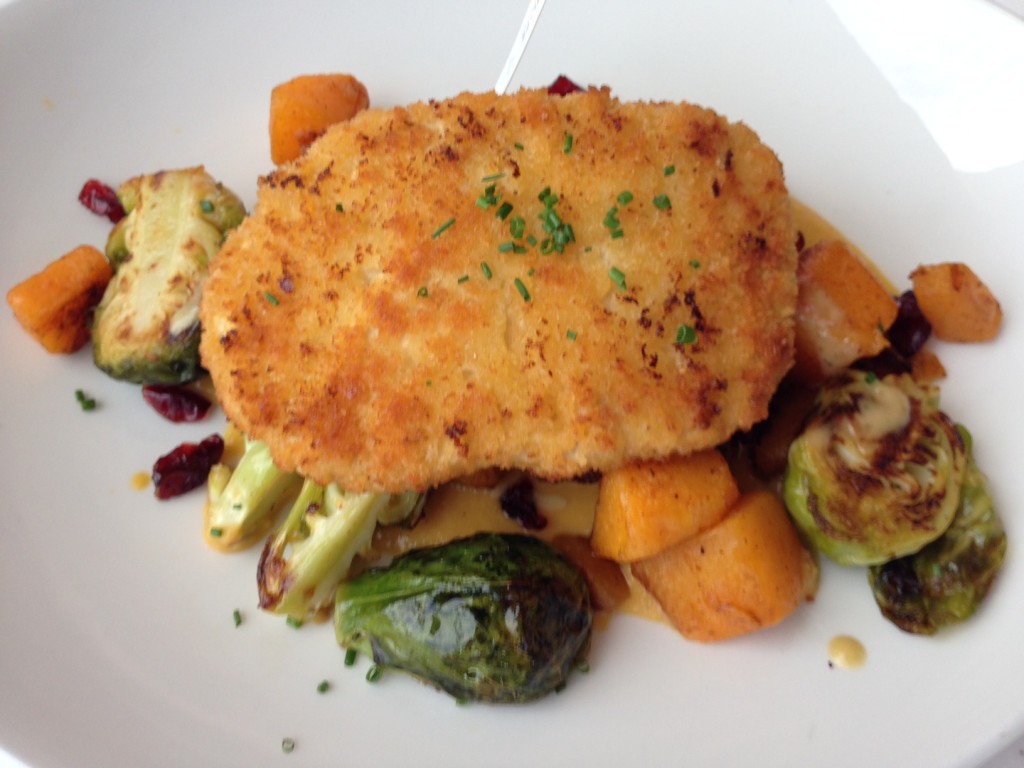 Garden Burger: Made with a Gardein patty and you can get it topped with Daiya too!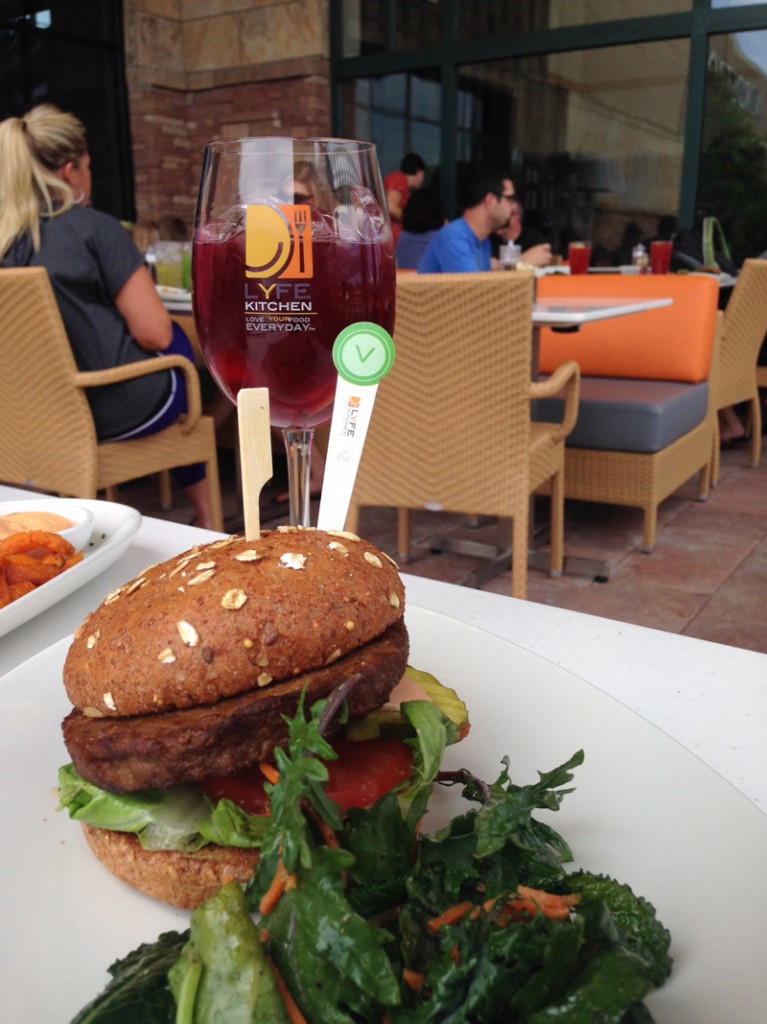 Pomegranate Sangria: Yes, please.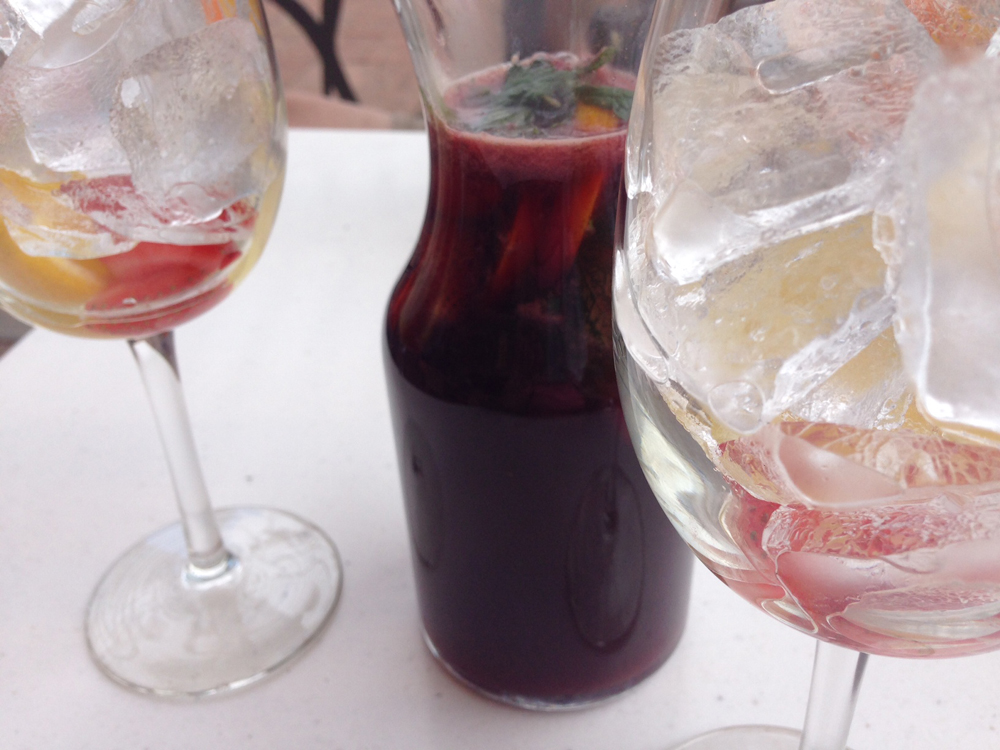 They actually have a good list of wine and beer and specialty cocktails to make your meal even better!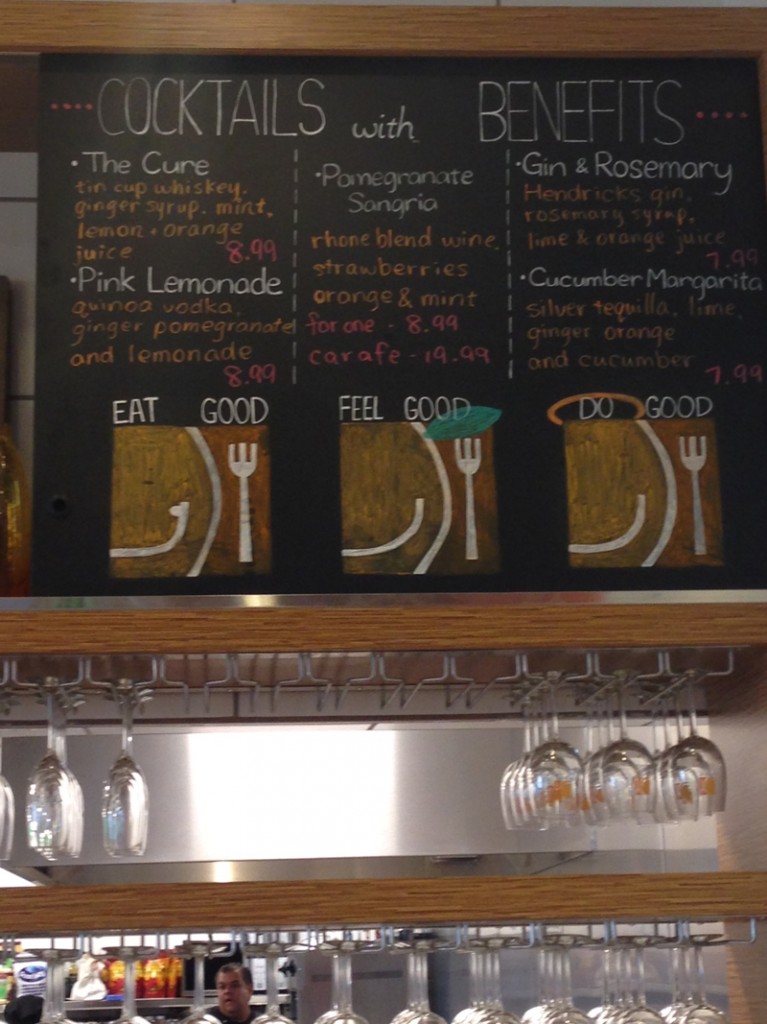 They recently opened their second CO location in Boulder (their first is in Lone Tree at the Park Meadows mall), so they're now pretty easy to visit from anywhere along the Front Range! Go enjoy their amazing food!
March '15 Update
Woot! Another trip to Lyfe Kitchen! We ate there on a recent sunny spring day and tried all new dishes, so I just had to share…
Crispy Scallopini & Shishito Sandwich: It's a Gardein chick'n patty with lettuce and tomato on a bun, and you might be thinking it's boring but you'd be dead wrong. Shishito pepper relish you guys! That stuff is so flavorful, I've got to recreate it at home.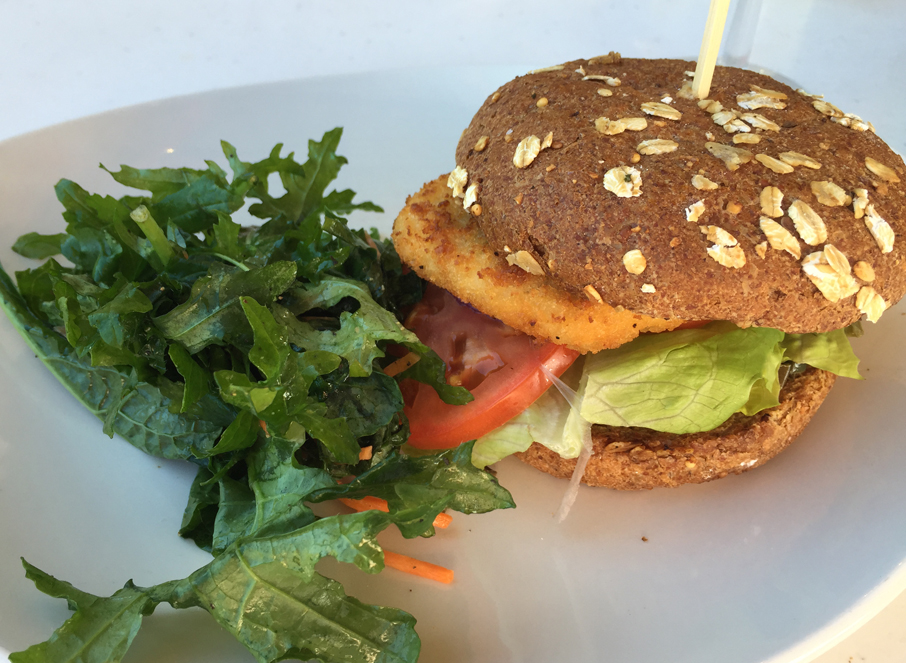 Quinoa Crunch Wrap: Quinoa tabbouleh crunchy veggies, avocado & edamame hummus, and a crazy hot sauce on the side. Yum, and look at all those veggies!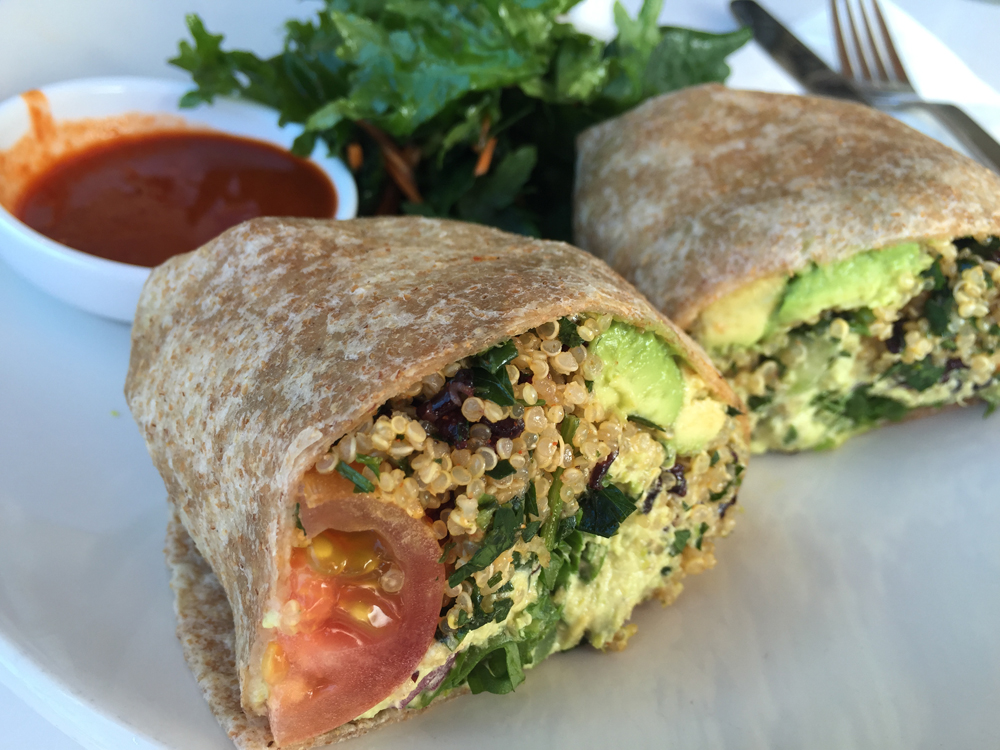 And of course, since it was a beautiful sunny day and we were dining al fresco, there was also some chardonnay!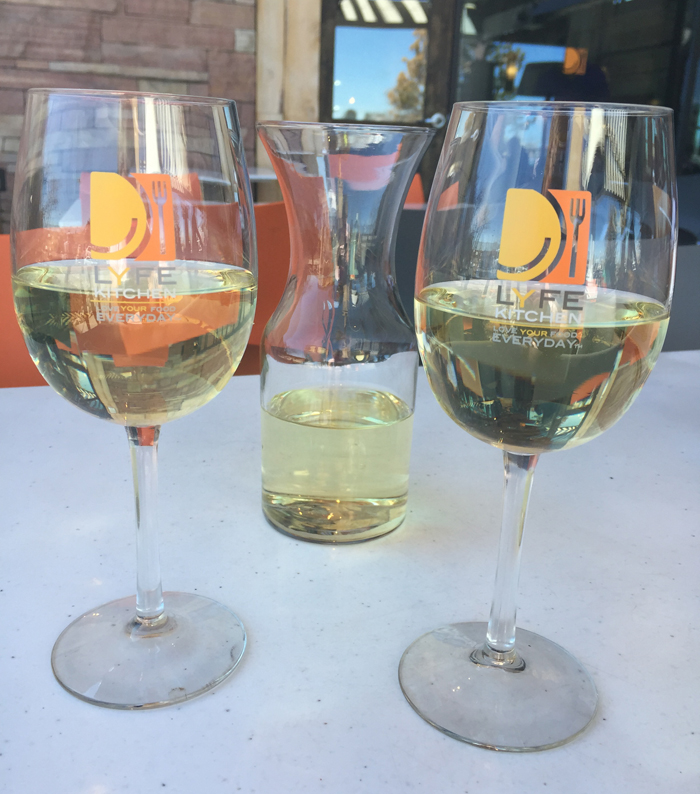 Want more Denver-area restaurant reviews? Check out my Mile High Vegan Eats page!