Freshcraft is a casual little restaurant and bar in the LoDo area of Denver, small but fun! It's definitely hipster-ish and trendy, but also comfortable. I'd totally bring my mom here… but maybe not my grandma?
I stumbled upon it using yelp a few months back and was lucky enough to have a server who was vegan! Their menu clearly marks what's vegan, but it's always nice to have that extra input. She recommended we start with this beautiful salad…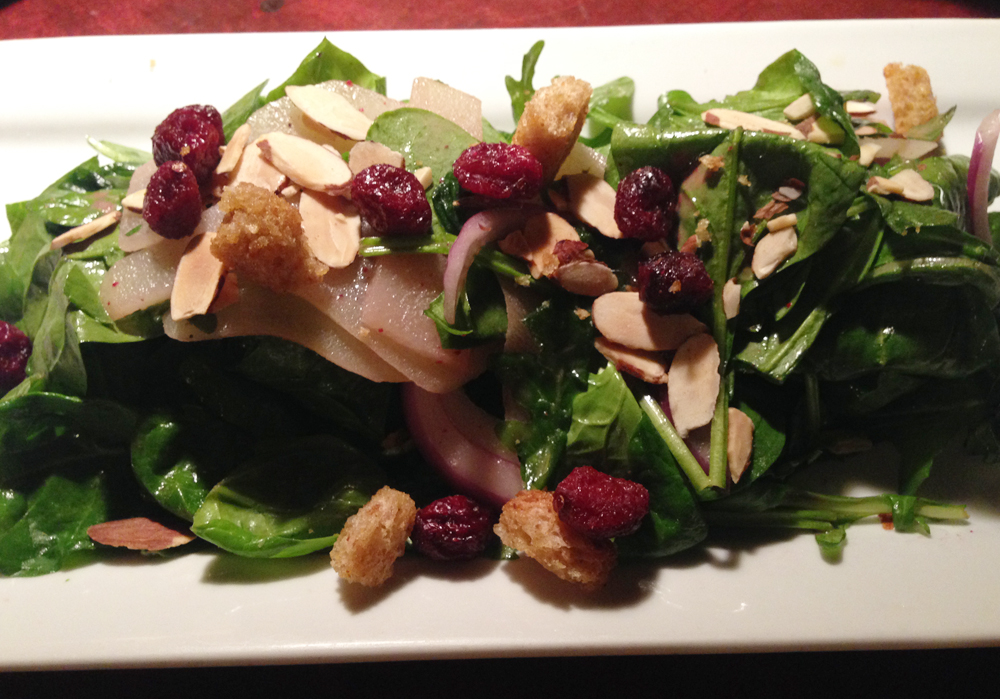 It's the Antioxidant Mix: Spinach, parsley, almond, red onion, poached apples, and whole wheat croutons tossed with strawberry pomegranate vinaigrette, and it's listed as vegan on the menu, as-is. Gotta love that!
After that we wanted something snacky to go with the beer (did I mention they have a HUGE selection of craft beers?).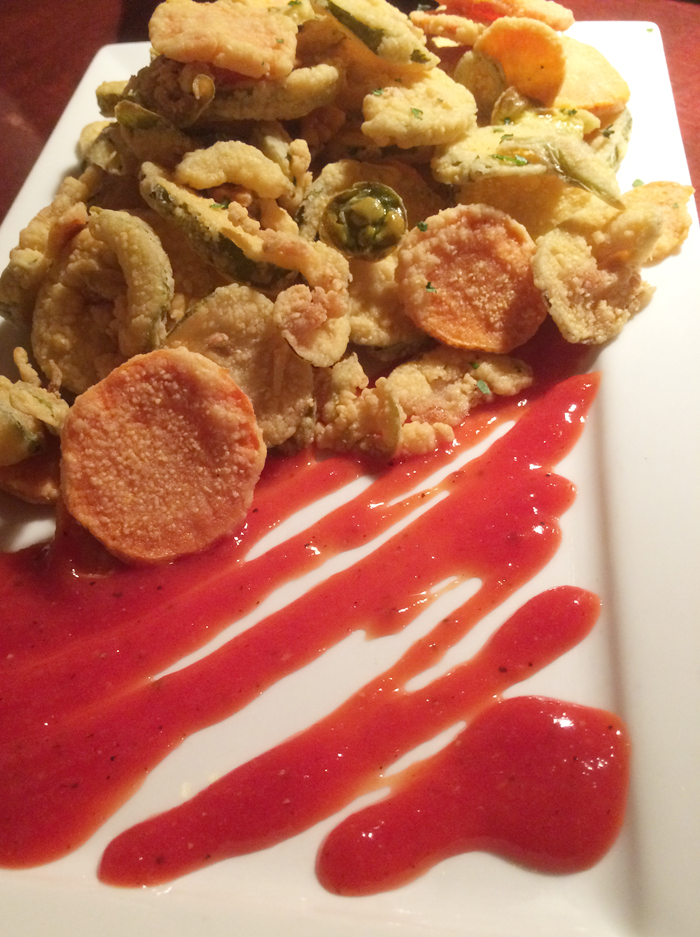 I'm not 100% sure, but I think these were the Southern Fried Pickles: House-made pickles and serrano pepper slices, dusted with fresh corn dust and fried. They're listed on the menu as vegetarian, but I'm pretty sure our server explained that as long as we just had them with ketchup, they'd be vegan. Too much craft beer I guess!?
Then it was time for the main course: C.C. Crimini Tacos: Cocoa chili marinated and roasted crimini mushrooms, sliced thick and stuffed into warm corn tortillas. Topped with southwestern slaw, tomato chunks and cream Serrano citrus emulsion. These babies are both vegan and gluten free… and freaking amazing! So flavorful, and filling even though they're not huge. If you like mushrooms, you'll love these.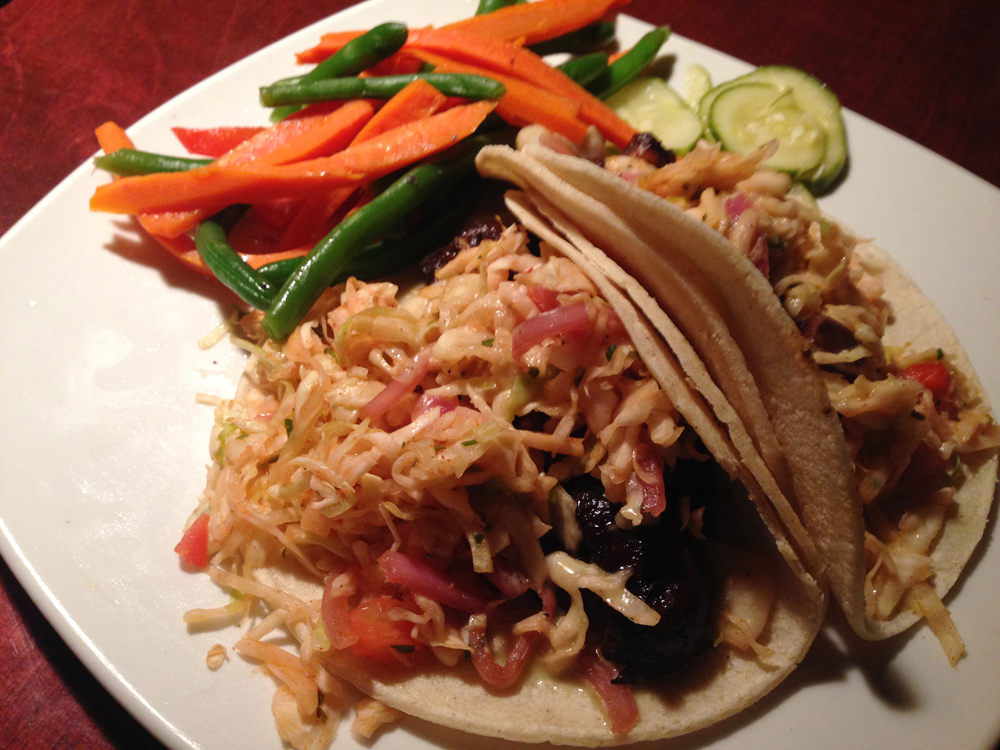 Freshcraft is located on the south side of Blake Street, between 15th and 16th- which means you can even take the free shuttle bus to get there. SCORE!
Want more Denver-area restaurant reviews? Check out my Mile High Vegan Eats page!