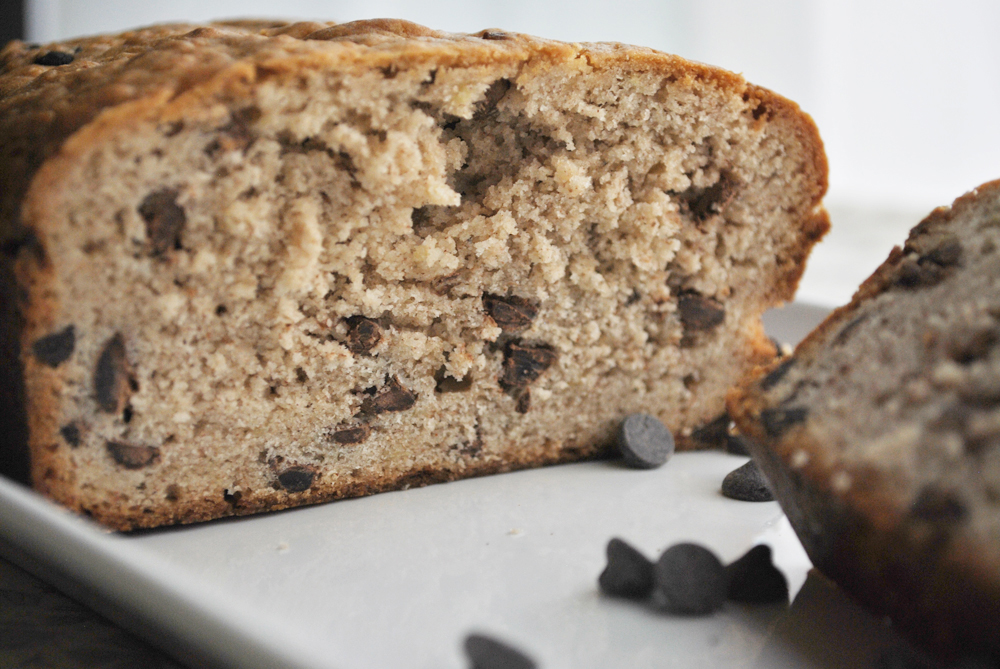 Banana bread! Banana bread! Banana bread!
Truly, that chant was going through my head while this was in the oven a few weekends ago. It was one of those unseasonably cold and wet days, and my entire place was filled with the scent of fresh banana bread. Within minutes it took me from feeling disappointed that I couldn't be outside in shorts sipping a Strawberry Basil Gin & Tonic to exaltation that it was baking weather!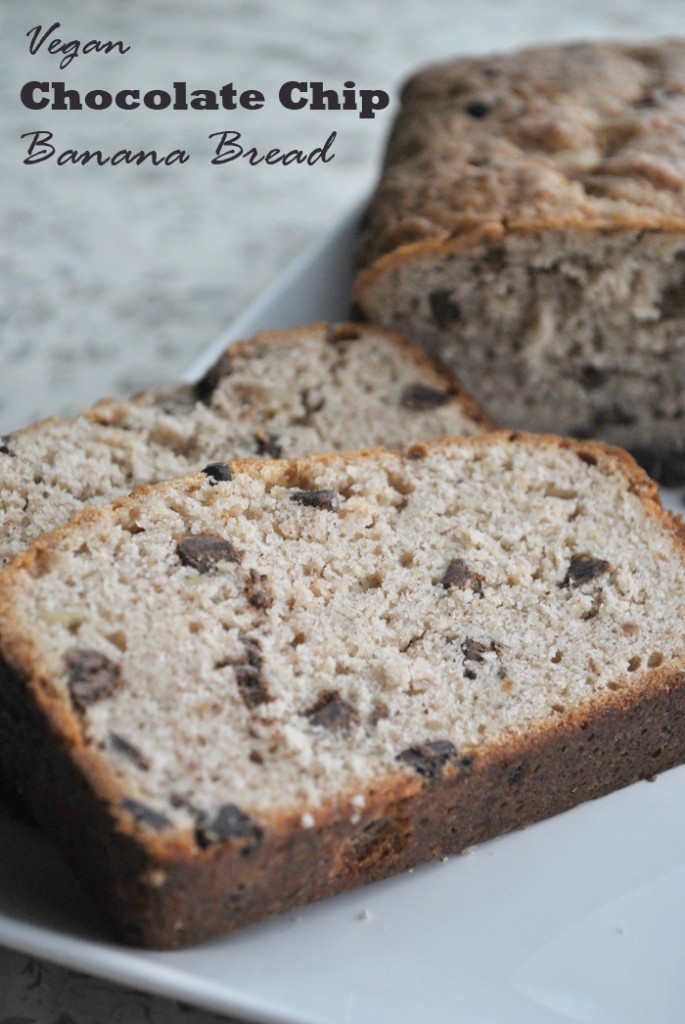 And the timing couldn't have been better. Lily's had send me some dark chocolate chips to try, (vegan and gluten free!), and Maui Brand had sent me loads of their natural cane sugar too. Of course, I was still trying to decide what I should bake when one of the guys at work noticed my sad, over-ripe banana sitting on my desk and shouted "Banana bread!"… and then it all came together.
Complete and total deliciousness.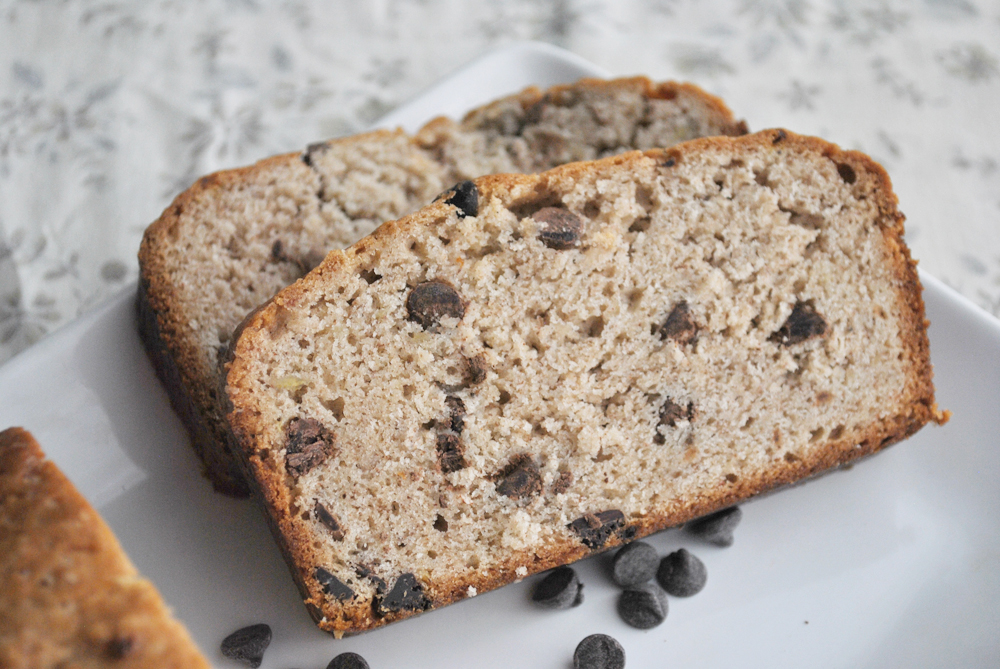 I'm not a huge dark chocolate fan per se, but I really liked the Lily's chips, and they were perfect for this recipe. The Maui Brand sugar was also great. It comes in resealing plastic containers perfect for the pantry, as well as in little single-serve tubes, great for your coffee station!
---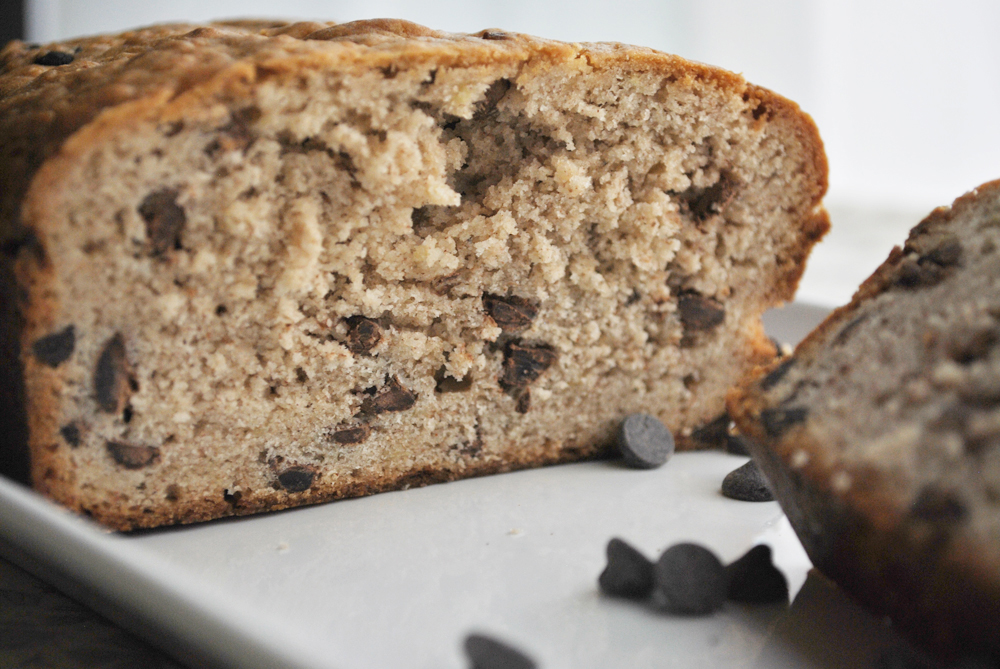 Chocolate Chip Banana Bread
2015-06-08 15:40:30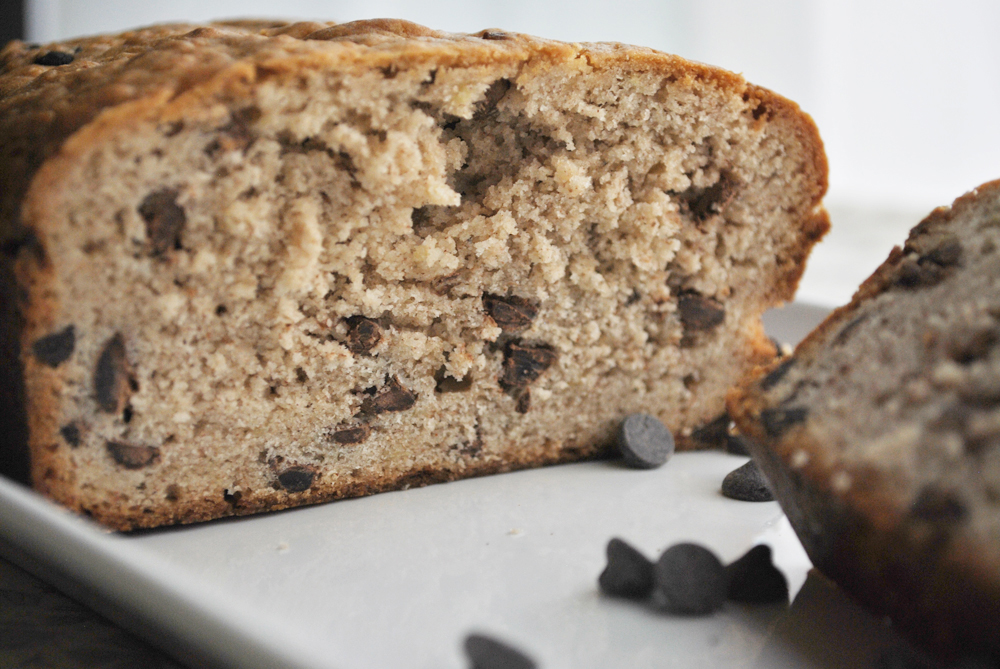 Ingredients
1/2 cup Maui Brand raw turbinado sugar
1/2 cup Maui Brand white crystallized sugar
1/2 cup vegan butter, room temperature
3 very ripe bananas, mashed will with a fork
2 cups flour
1/2 teaspoon baking soda
1/4 cup unsweetened almond milk, mixed with 1 teaspoon apple cider vinegar
1.5 teaspoons vanilla extract
1.5 teaspoons cinnamon
1/2 teaspoon salt
2/3 cup Lily's dark chocolate baking chips
Instructions
Preheat the oven to 350, spray an 8x4 bread pan with non stick spray, and set aside.
Whisk together the flour, baking soda, and spices (including salt)
Cream together the butter and sugar with a hand mixer, then add in the bananas, milk, and vanilla. Combine the wet and dry mixes, using the hand blender to get them completely mixed.
Fold in the chocolate chips, then pour into the bread pan. Bake for 60-70 minutes until a toothpick comes out clean!
Notes
Yields about 12 slices
Adapted from Post Punk Kitchen
That Was Vegan? http://www.thatwasvegan.com/