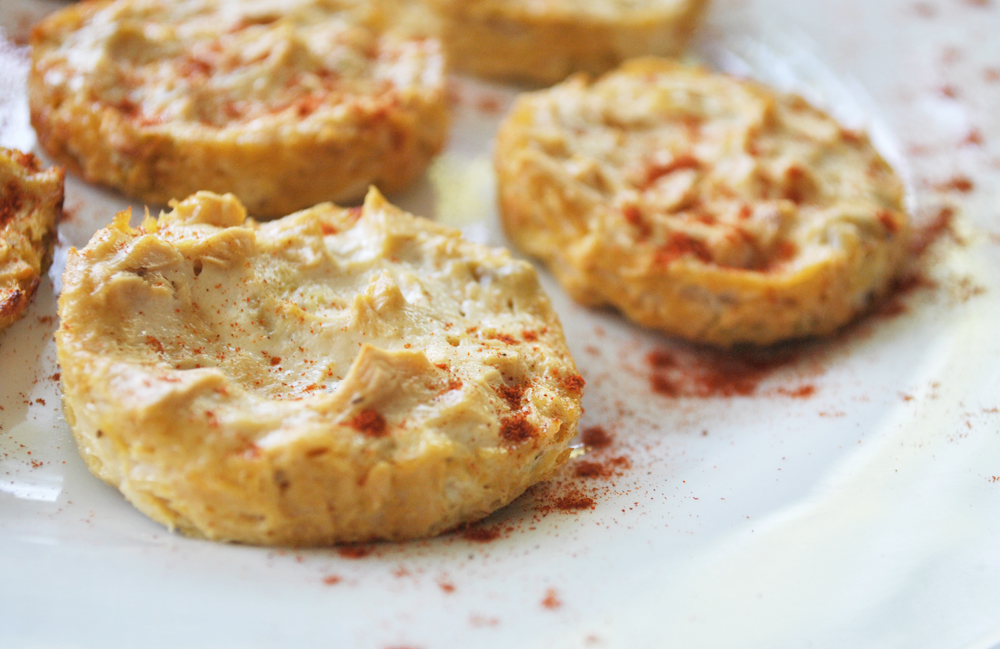 Vegan Green Chile Chick'n Mini Quiche. I've been wanting to create this recipe since I made my first batch of quiche for Lauren's baby shower, waaaay back last summer. Sweet Potato & Kale and Broccoli & Cheddar came first, followed pretty quickly by a delicious Sausage & Cheese variety.
Mini quiche are surprisingly easy to make (with easy to find ingredients!), plus they're light n' healthy. They make a great snack or breakfast too. Which is why I wanted a fourth flavor option. And I knew it had to include green chile.
Why? Because I love green chile! Green Chile Blackbean Burgers, Agave-Green Chile Roasted Veggie Tacos, Green Chile Cowboy Casserole… I love 'em all. And why wouldn't I – it's delicious!
I'm also a big fan of Beyond Meat and their Grilled Strips, so of course those had to go in too.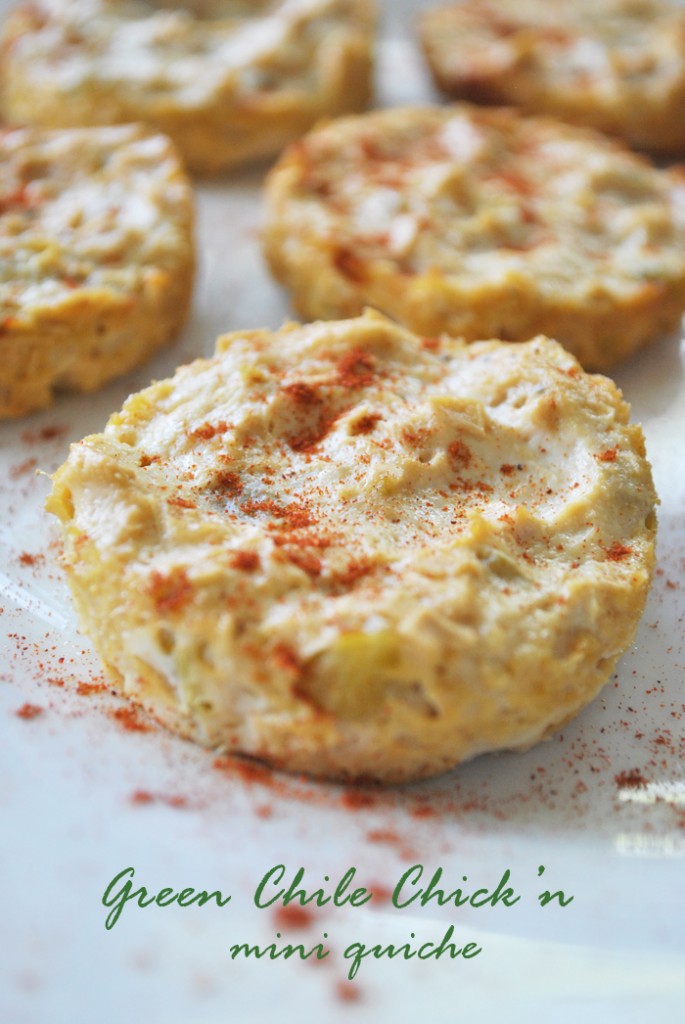 I know it's only Wednesday but I'm already looking forward to the weekend. It's a long weekend for me, and I'll be cleaning out my garage. Sounds fun, no? My poor little garage is still stuffed to the gills with old cabinets, sinks, counters, and miscellaneous stuff from when we tore out the bathroom and kitchen before I moved in. I had heard a rumor that the HOA provided a roll-off dumpster once a year, so I decided to save my own money and wait to use theirs. And it'll finally be here, Friday morning! So that, plus a little hiking and a little cooking, will be my weekend.
And relaxing. Definitely relaxing. I realized last night that it's been 18 weeks since I moved into my condo. I'm really enjoying living alone. It's great to come home to a kitchen (or living room, or bathroom) that's just as clean and tidy as when you left it. I also like getting to watch tv, or read a book, or mix up a G&T whenever I feel like it!
What do YOU have planned? Whipping up a batch of mini quiche, perhaps?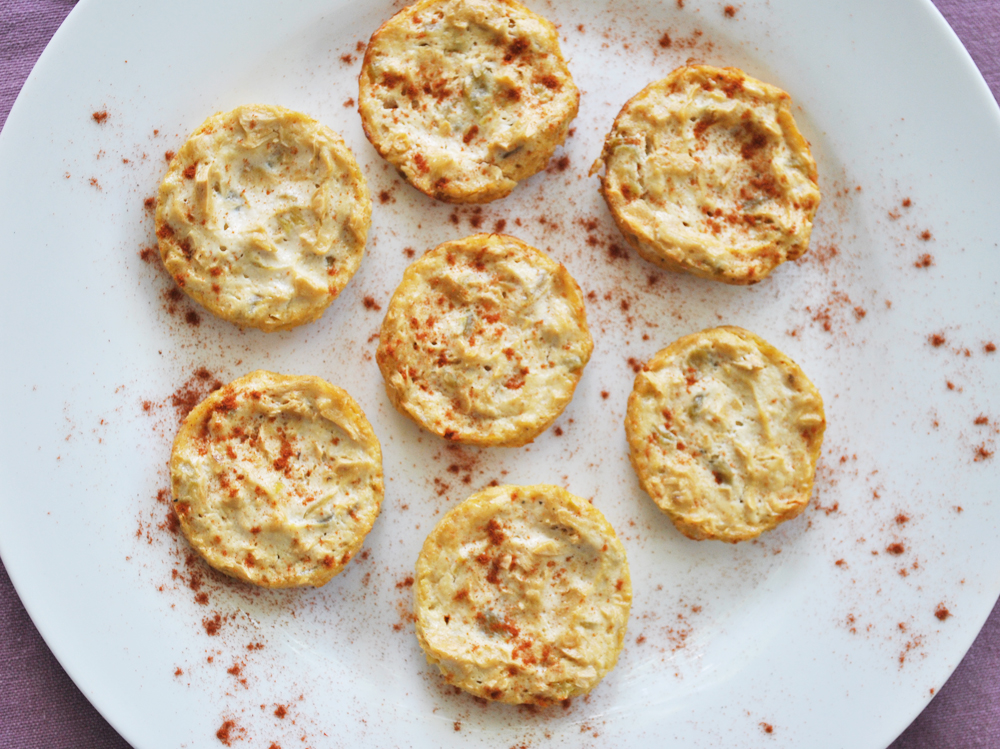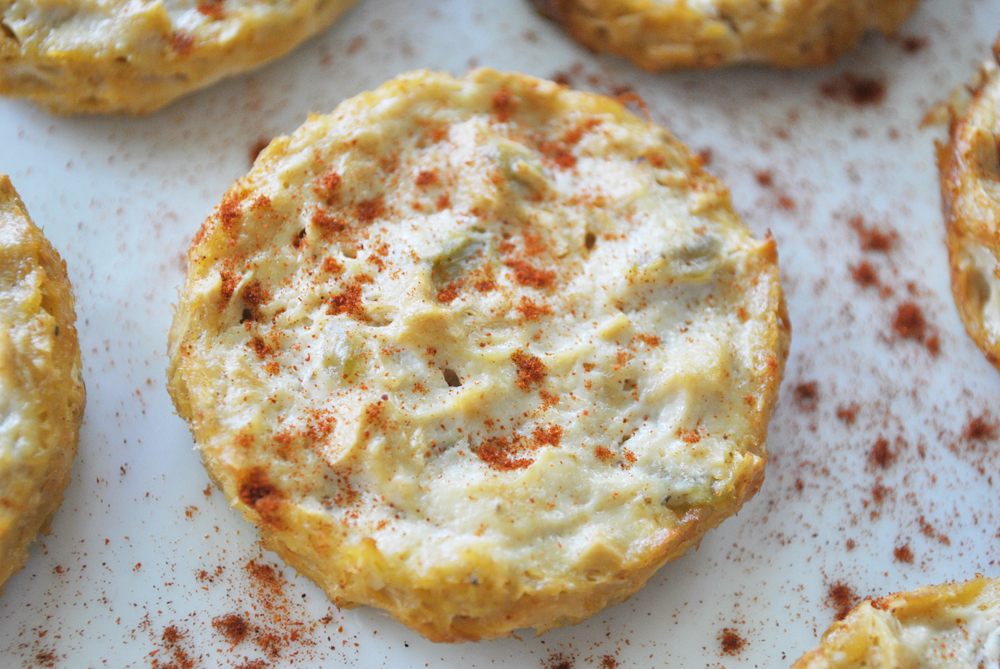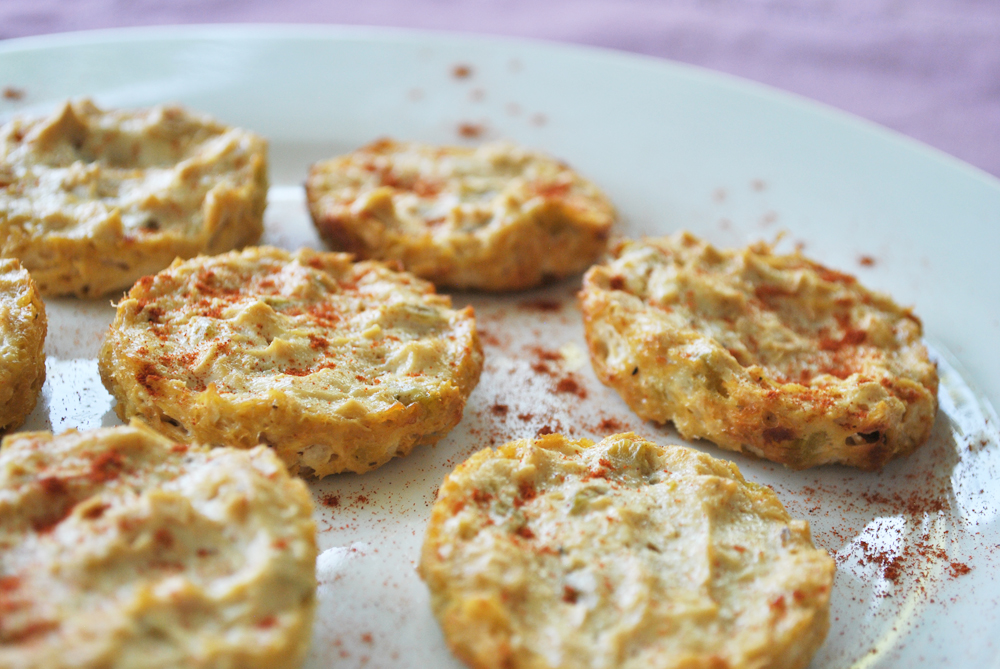 Scroll down for the recipe, and while you're at it, please share any recommendations you have for great books I should be reading!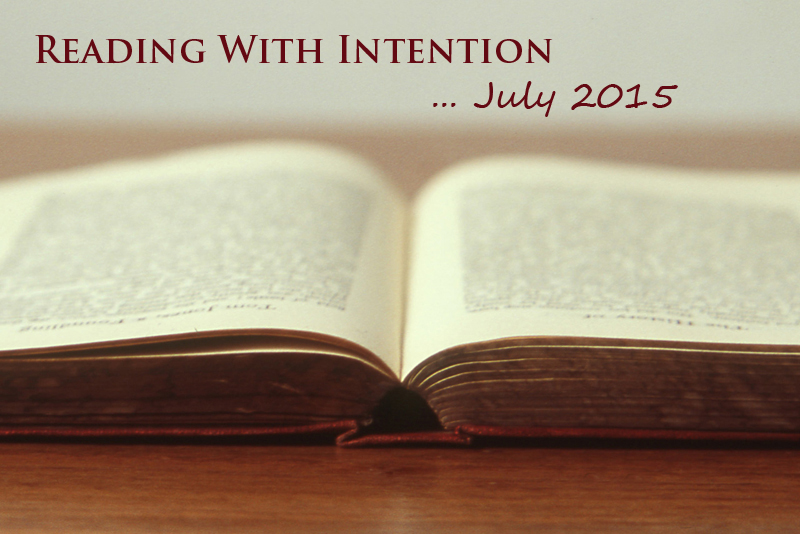 My goodness but I read a lot in June! This was mostly due to the long weekend on the beach (and accompanying flights), but also to the rainy weather we had so much of last month. It was the perfect excuse to hole up with a book my ipad and get some reading in!
---
Books for July 2015
---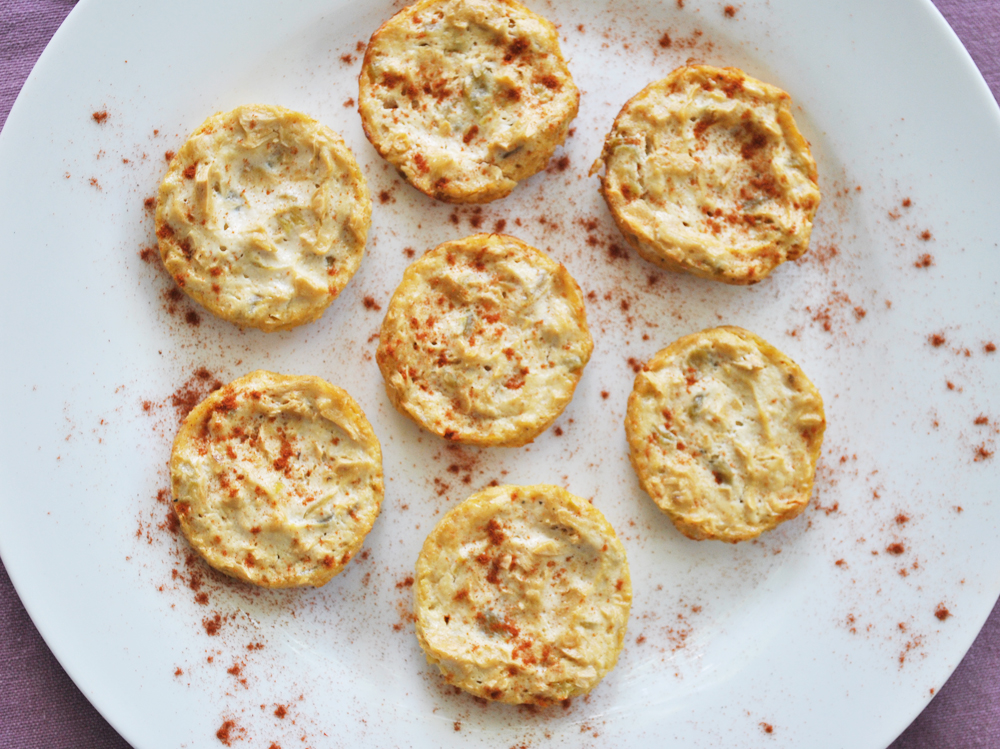 Green Chile Chick'n Mini Quiche
2015-07-07 08:30:40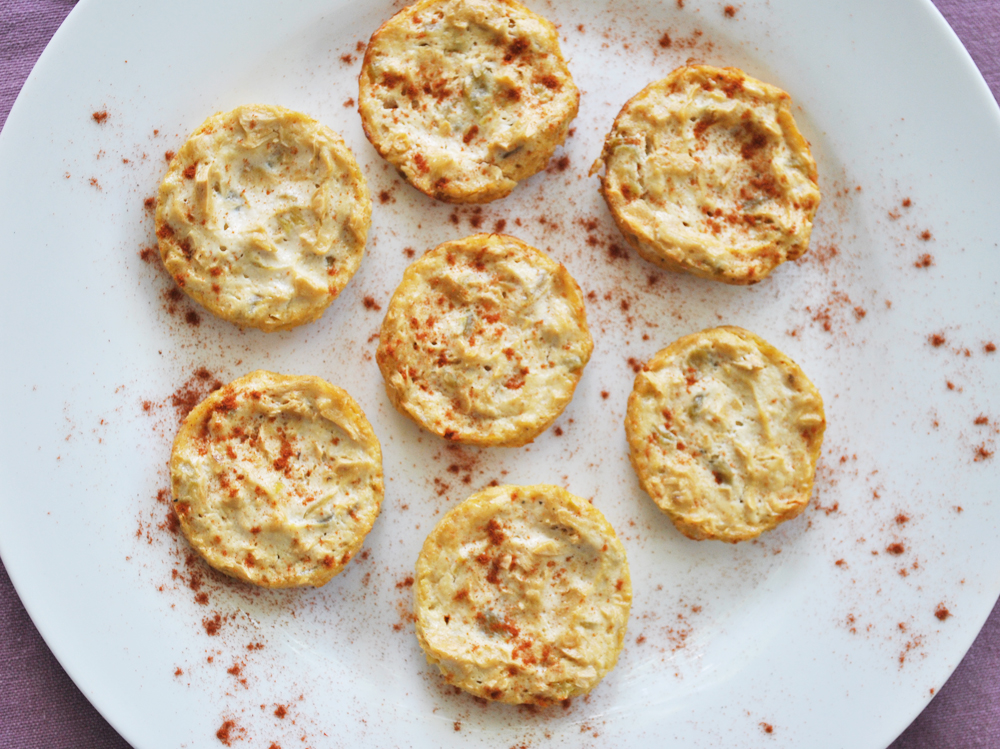 Ingredients
Non-stick spray
12 strips Beyond Chicken
(2) 12.3oz packages Lite Firm Mori-Nu Tofu, well drained
1/4 cup unsweetened non-dairy milk
1/4 teaspoon garlic powder
1/4 teaspoon onion powder
1/2 teaspoon paprika
1/2 teaspoon salt
1/2 cup nutritional yeast
1/2 cup chopped roasted green chile (or 2/3 if you want more of that flavor in there!)
Instructions
Preheat oven to 375 and spray 2 muffin tins with non-stick spray, set aside.
Pulse the Beyond Chicken strips in the food processor a couple times until they're shredded (12-15 seconds-ish), and remove from the processor. Combine the tofu, milk, and all the spices in the processor and blend until smooth. Add the shredded chick'n and the green chile back in and just pulse once or twice. Taste and add salt if needed.
Reduce the oven heat to 350. Spoon mixture into the muffin tins and bake until the tops are golden and fork tines poked into the quiche come out clean, about 30-35 minutes. Serve hot, warm, or cold.
Adapted from FatFree Vegan Kitchen
That Was Vegan? http://www.thatwasvegan.com/