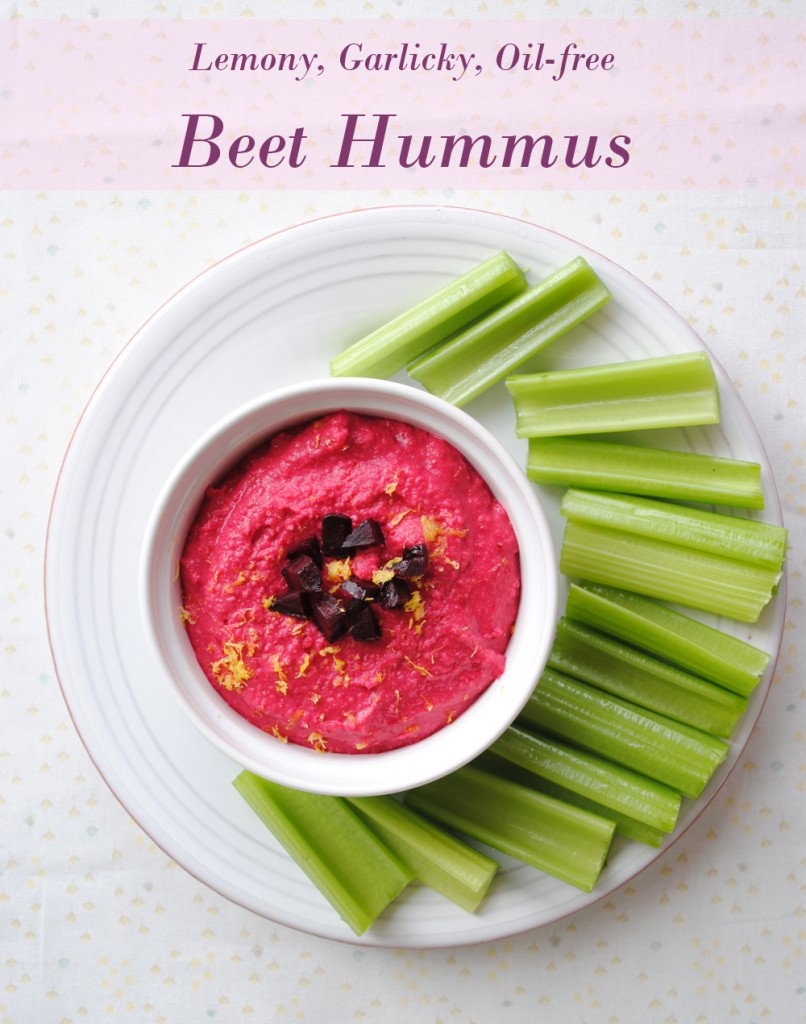 I'm not an oil-free vegan by any stretch of the imagination. But. Sometimes I like to cook oil-free, mainly so that I can eat more with fewer calories. Or in dishes where I don't really feel like the oil brings that much to the table, so to speak. Hummus is one of those dishes for me. You can make it just as thick and creamy and smooth by using the liquid in the can of beans, so that's what I did with this fantastic Beet Hummus. It's pink! It's delicious! It's pink!
I made this on Galentines Day when my friend Denise came over to help me with a little DIY project. That day may have been created by Hallmark, but that's no reason not to celebrate with a little something pink, right?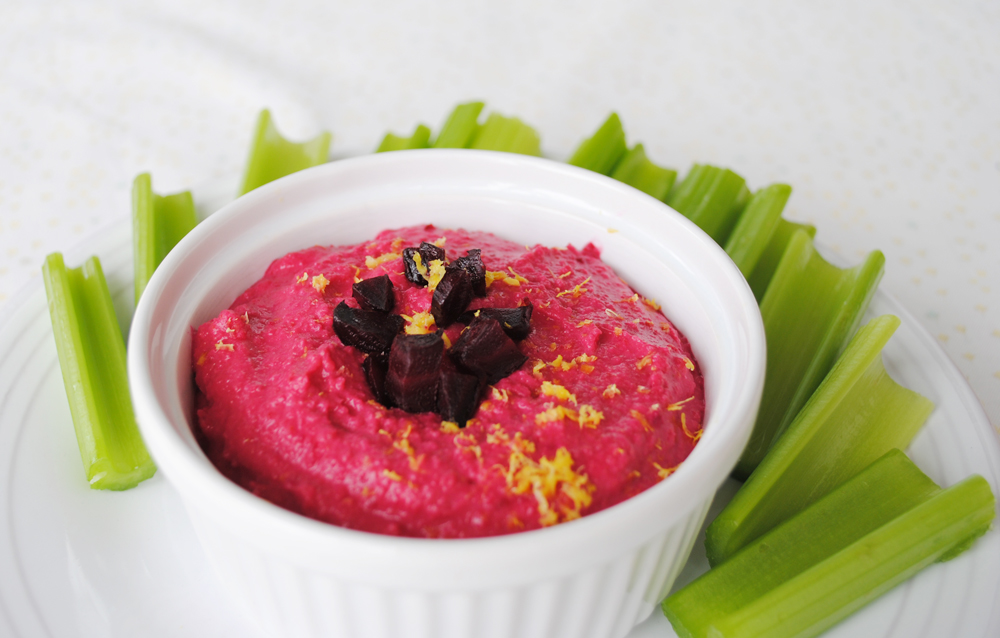 It's quick n' easy, the most time consuming parts are roasting the beets (which doesn't count because the oven is the one doing all the work), and chopping up the veg for dipping. And the end result is SO GOOD! I tried Trader Joe's beet hummus a couple weeks ago, and it was tasty but… too sweet. I don't think hummus should be sweet, even if it is full of beets.
So I added plenty of lemon and garlic to mine to keep it from being too sweet.
Isn't it just the prettiest hummus you've ever seen?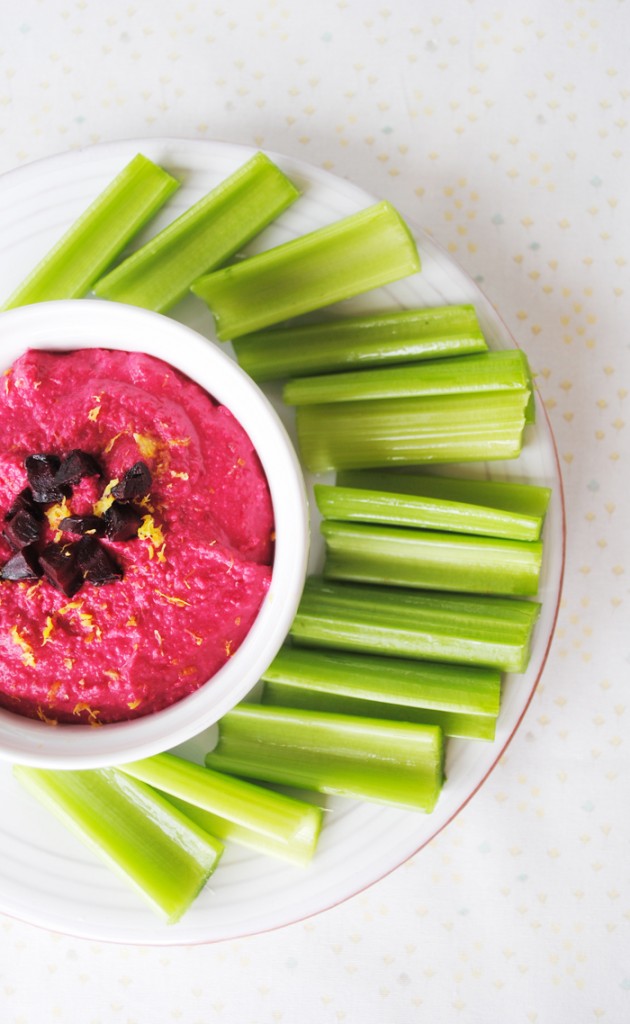 ---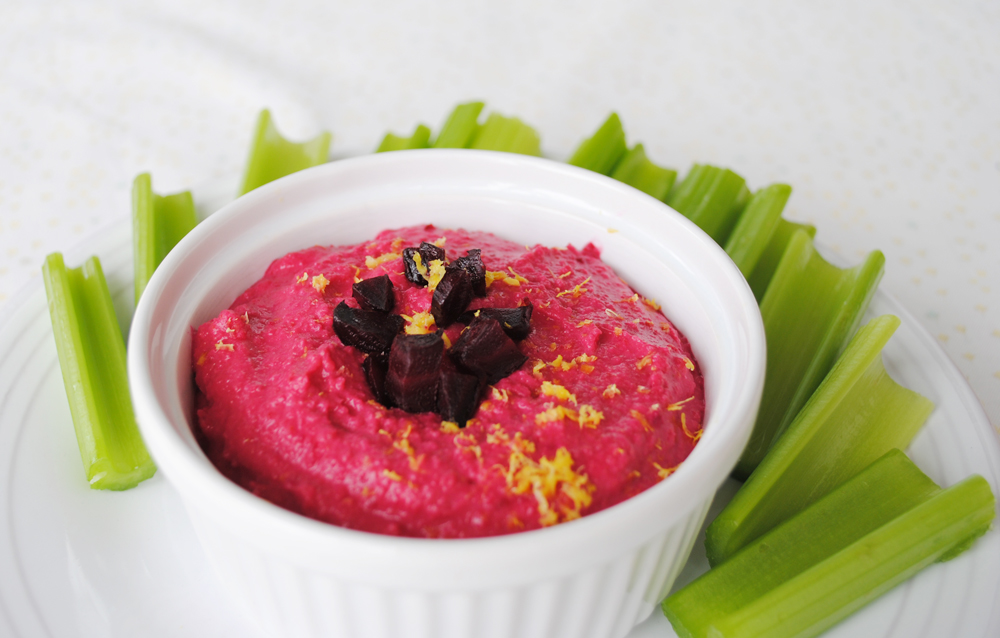 Beet Hummus
2016-02-16 15:29:17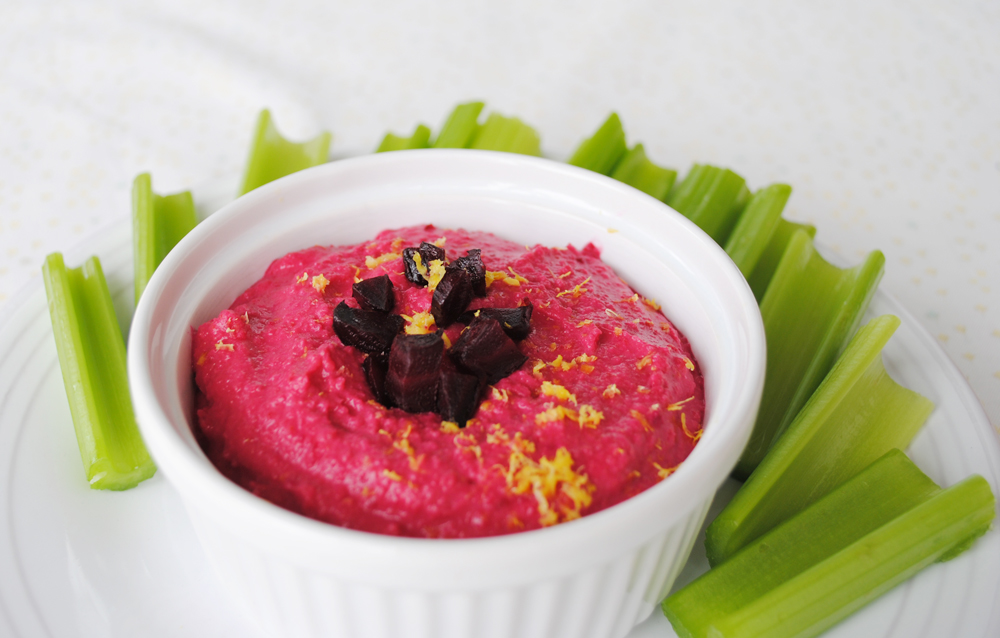 Ingredients
2 small beets, roasted and chopped
1 15oz can chickpeas, including all the liquid
1 clove garlic, chopped
Zest and juice of 1 small lemon
2 teaspoons tahini
2-3 pinches of salt
Instructions
Place one beet and garlic in your food processor, and pulse 3-4 times. Add the remaining ingredients (except the zest), and blend until completely smooth.
Top with the zest and the remaining beet, and serve chilled.
That Was Vegan? http://www.thatwasvegan.com/