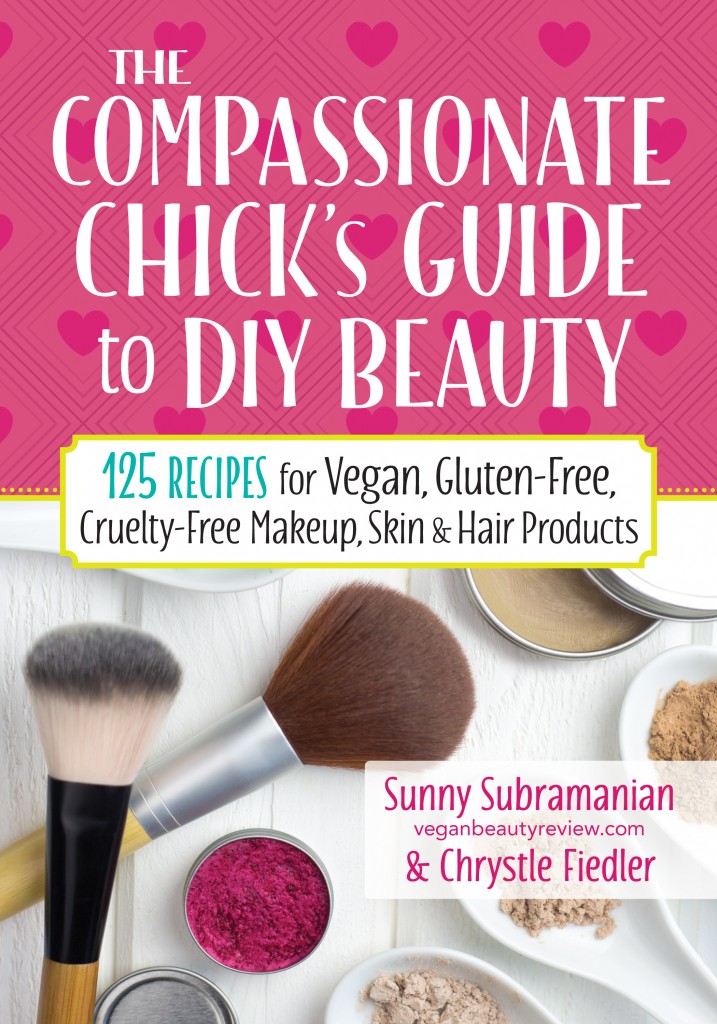 I'm SO excited about this giveaway because I've really enjoyed this book- The Compassionate Chick's Guide to DIY Beauty:125 Recipes for Vegan, Gluten-free, Cruelty-Free Makeup, Skin & Hair Products by Sunny Subramanian has really gotten me into DIY beauty stuff! If you're into makeup and fashion and vegan reviews you've probably heard of Sunny from VeganBeautyReview.com where she blogs. She's also quite prolific on 'gram, which is where I first discovered her.
Obviously all the recipes in here are vegan, but they're also full of easy-to-find ingredients, which is important. Many come from your local grocery, and the others can be found at health stores or online. Here's a glamour shot of me in the Green Clay Detox Facial Mask (pg 106) and the Cedarwood Essential Oil Hair-Growth Treatment (pg 188):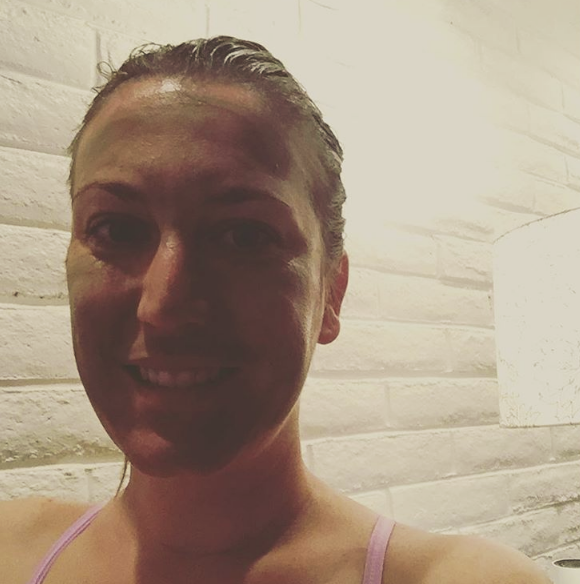 And you know what's even MORE exciting than a Saturday night spent with a clay mask on your face? Sharing a recipe AND a copy of the book with you guys! You can scroll down to grab the recipe for the Black Forest Chocolate Cake Mask and then enter to win your own copy of the book!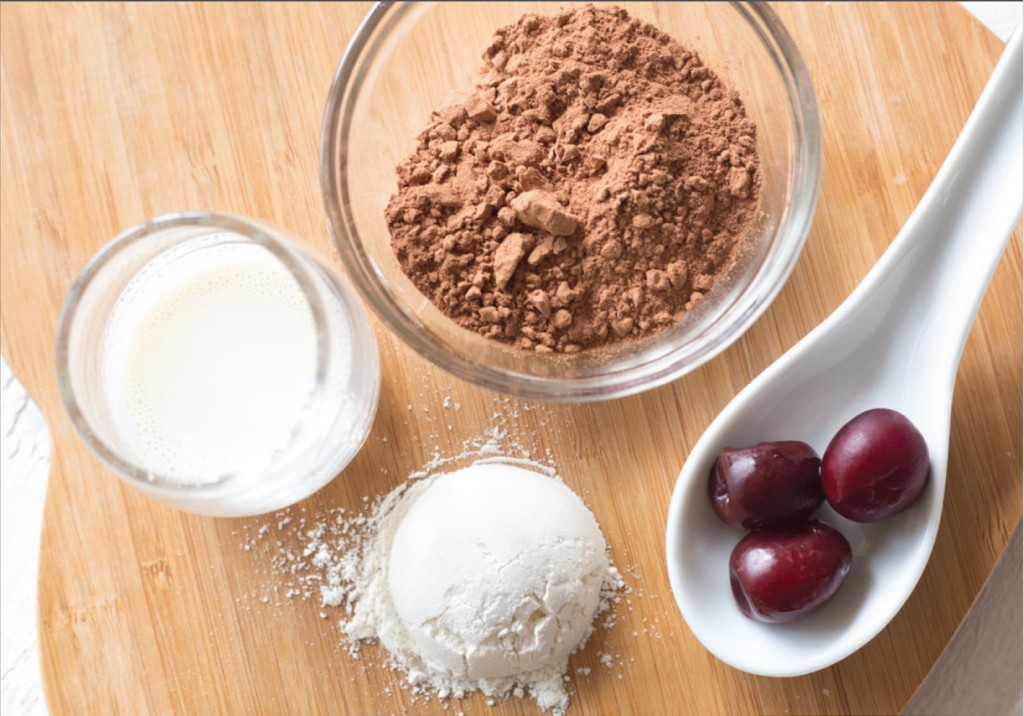 ---
The Giveaway
One lucky reader will win a copy of The Compassionate Chick's Guide to DIY Beauty! To enter, leave a comment below telling us about the craziest beauty treatment you've ever tried! Contest ends November 20th at midnight (mountain time). One winner will be chosen at random and announced the following day. Be sure and log your comment into the Rafflecopter to make it count! Open to residents of US and Canada only, good luck!
a Rafflecopter giveaway

---
Black Forest Chocolate Cake Facial Mask
2016-11-15 09:16:14
This recipe is made with such yummy ingredients, like cocoa powder and luscious ripe cherries, that you'll need serious willpower not to bake up a vegan cake to match. Oh, what the heck, why not make both? As Oscar Wilde wrote, "The only way to get rid of a temptation is to yield to it." Best for: All skin types Top Tip: Cherry juice is useful for lightening skin and clearing up dark spots. Cherries contain the antioxidant vitamins A and C, plus the minerals potassium, zinc, iron, copper and manganese. The fruit and juice are anti-inflammatory, moisturizing and healing for damaged skin. Superstar ingredient: Cocoa powder is antioxidant-rich, so it helps neutralize harmful free radicals and repair skin cells.
Ingredients
3 large ripe cherries, pitted (3)
1 tbsp kaolin clay (15 mL)
1 tbsp almond milk (15 mL)
2 tsp unsweetened cocoa powder (10 mL)
Instructions
In blender, purée cherries, clay, almond milk and cocoa powder until smooth. Spoon into a small bowl.
Using fingers, spread mask all over damp cleansed facial skin. Let stand on skin for 10 minutes.
Rinse face with warm water and pat dry with a towel. Follow with your favorite toner and moisturizer.
Cover and store any leftovers in the refrigerator for up to 1 week.
Notes
Courtesy of The Compassionate Chick's Guide to DIY Beauty by Sunny Submaranian & Chrystle Fiedler © 2016 www.robertrose.ca Reprinted with publisher permission. Available where books are sold.
Image credit: Michelle Cehn
That Was Vegan? http://www.thatwasvegan.com/