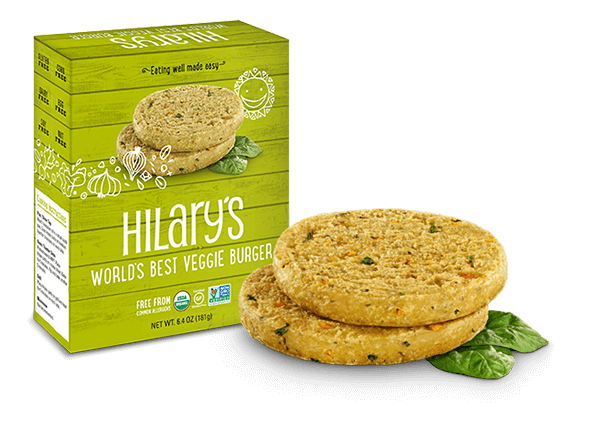 Hilary's sent me free product coupons a couple months ago so I could review their burgers, and for some reason it has taken me a ridiculously long time… But here we go!
Hilary's Veggie Burgers are made with fantastically healthy ingredients like millet, quinoa, sweet potatoes and leafy greens. They have 8 different flavors, but I chose the World's Best Veggie Burger (pictured above) and the Root Veggie Burger. Both were delicious! They're the thin, frozen patties that a lot of us are used to veggie burgers coming in, but they're not hard and tasteless at all. They have so much flavor, and you can actually see the ingredients in them, which is pretty cool.
Back when my mom was helping me paint my bedroom, I made us a quick lunch of half a Root Veggie Burger with hummus and fresh veggies, and a side of my favorite Massaged Kale Salad.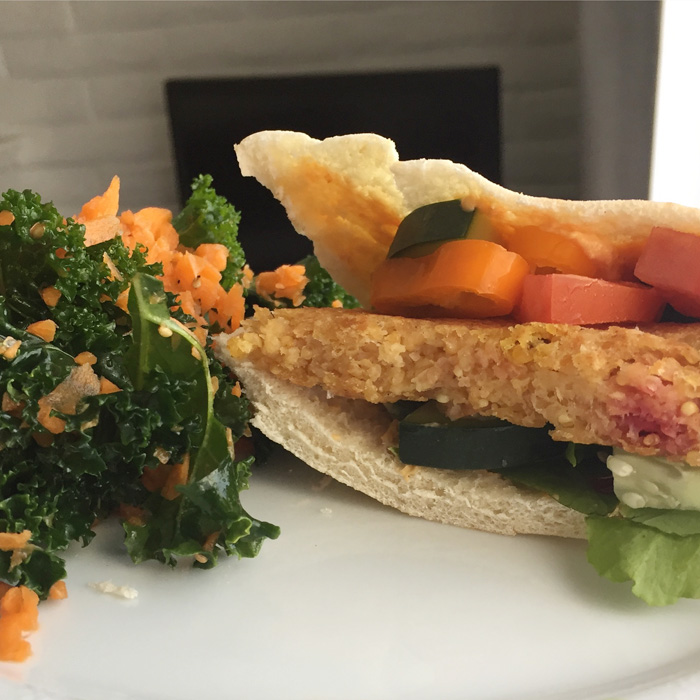 It was the perfect lunch! Healthy and yummy, but didn't take long to prepare.
Another night, more recently, I heated up another Root Veggie Burger and topped it with a slice of vegan cheese, Vegenaise, and some pickles- along with oven fries. I simply ate it with a fork and knife and loved every bite.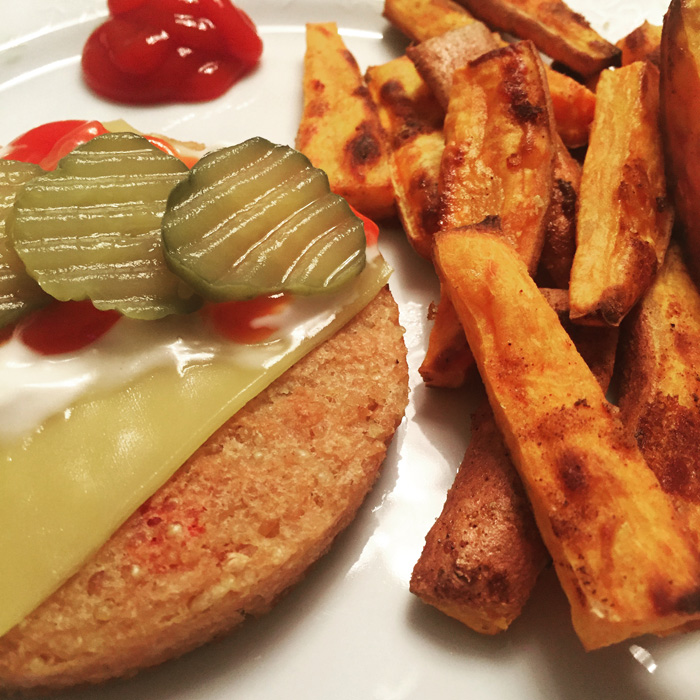 Finally, here's a shot of the World's Best Burger, which I used to make a tortilla burger!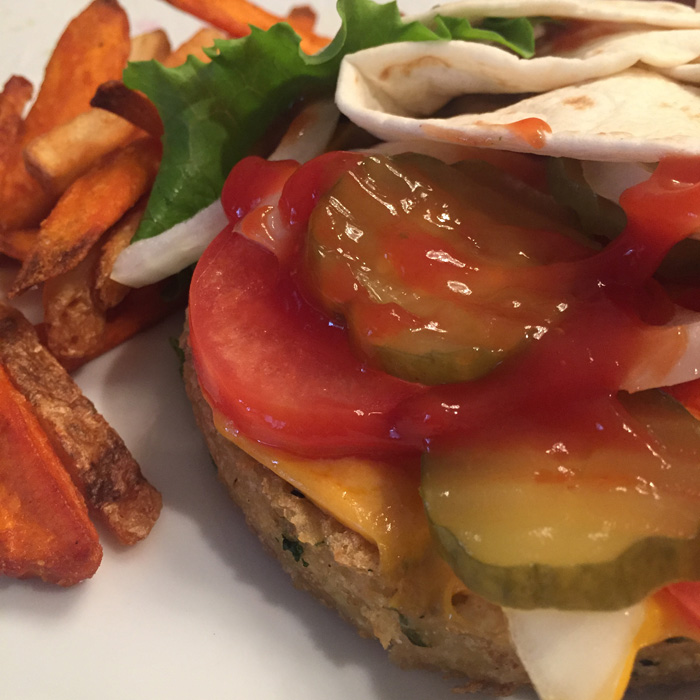 Yes, I probably went a bit overboard with the ketchup, but that burger was SO GOOD with the veggie toppings. And sweet potato fries too, of course!
I'll definitely be keeping a box of these in my freezer for when I need a quick meal. And, of course, they'd be great for the upcoming 'cook-out season', too! Hilary's veggie burgers (and all their other delicious products) are available at Whole Foods, Safeway, and Krogers, just to name a few. They have an easy to use store locator on their website to find some near you.
*I was provided free product to review, but the opinions are 100% mine!