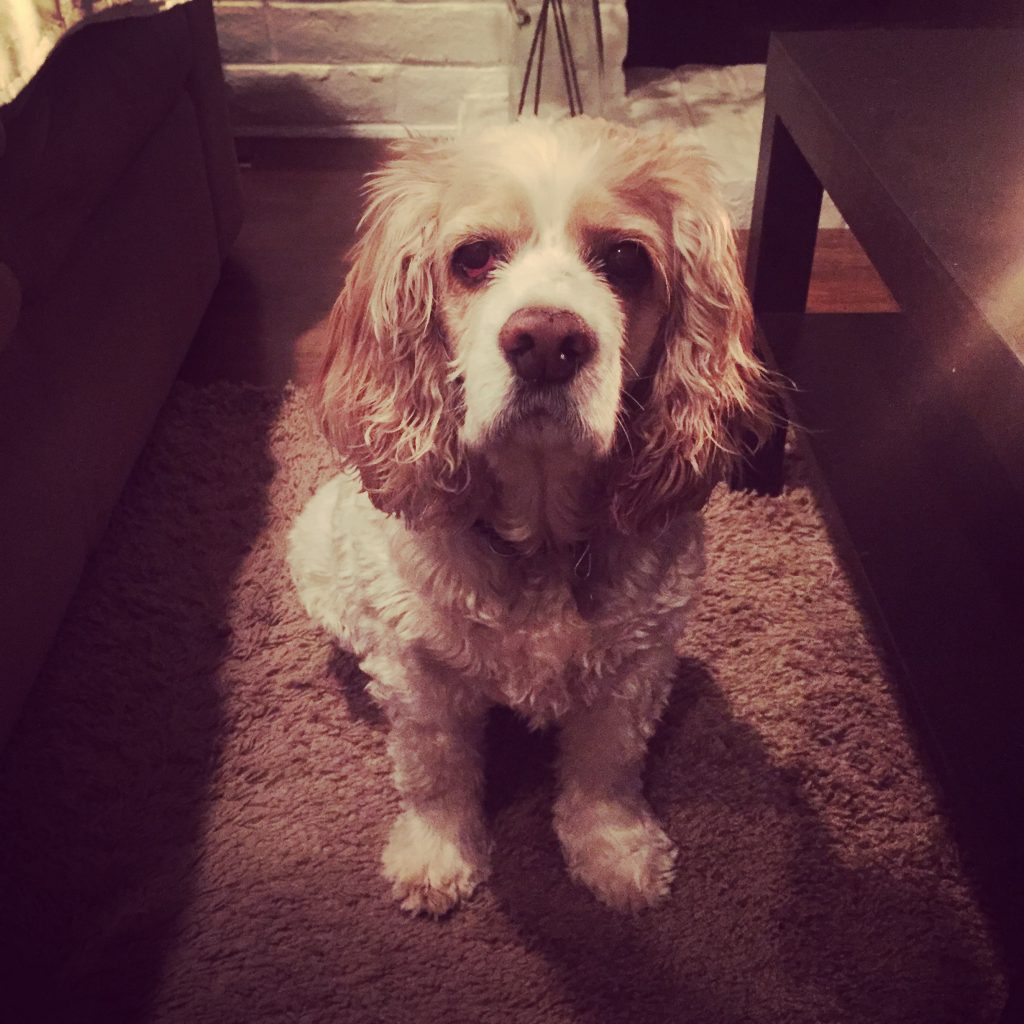 My doggers are one of the best parts of my life. They're my family members, friends, support systems, and cuddle machines, all built into one. They're all special and they're all unique, and Sally was no exception. I shared her story before, but the TL;DR version is this: She spent her first three years as a breeding dog in a puppy mill, living in a cage with no love or care. She was a mess when she came to us, and it took a long time and a lot of work to help her feel good, to feel like a dog, and to realize she was part of the family.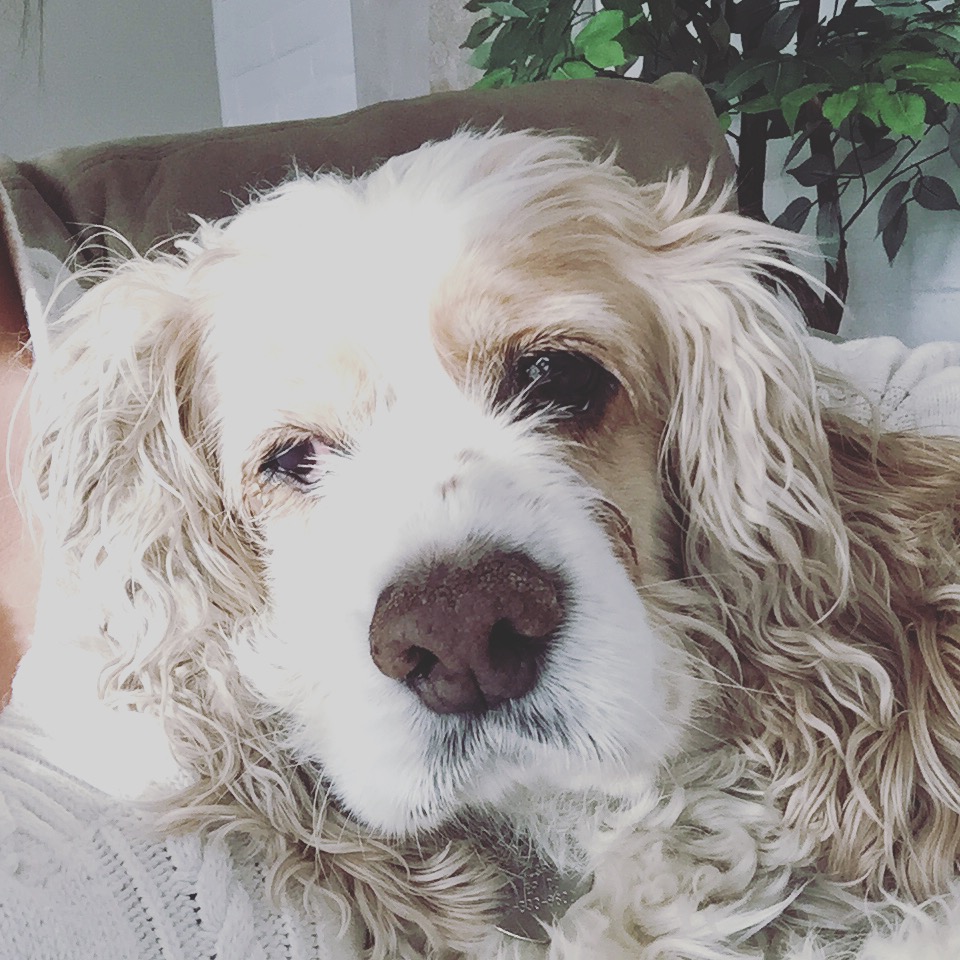 She worked so hard to overcome her past and to get over her fears. One of her nicknames was always Super Strong Sally because of that. She was so smart too! She knew so many phrases and would always respond immediately. I still laugh when I remember saying "Sally go outside!" and she would stop whatever she was doing and run as fast as she could towards that doggy door, careening around corners like she was on ice, her little tail wagging the whole time. It made her happy to be able to do what we wanted, to make us happy.
And oh man, was that little girl good at making me happy! She was always so sweet and snuggly and perfect!
Back in July she started having accidents in the house. It took a few weeks to diagnose, but we realized she had kidney disease. Then, during a routine ultrasound we discovered her little body was also full of tumors. It had progressed too far and wasn't treatable. She hated her KD food and was miserable going to the vet, so I made the decision to stop treating the kidney disease and just let her enjoy whatever time she had left. Looking back, I feel really good about that. It was the right choice to make for her. I focused on spoiling and loving her. This was us last Sunday, a rainy day spent on the couch with snacks and Netflix.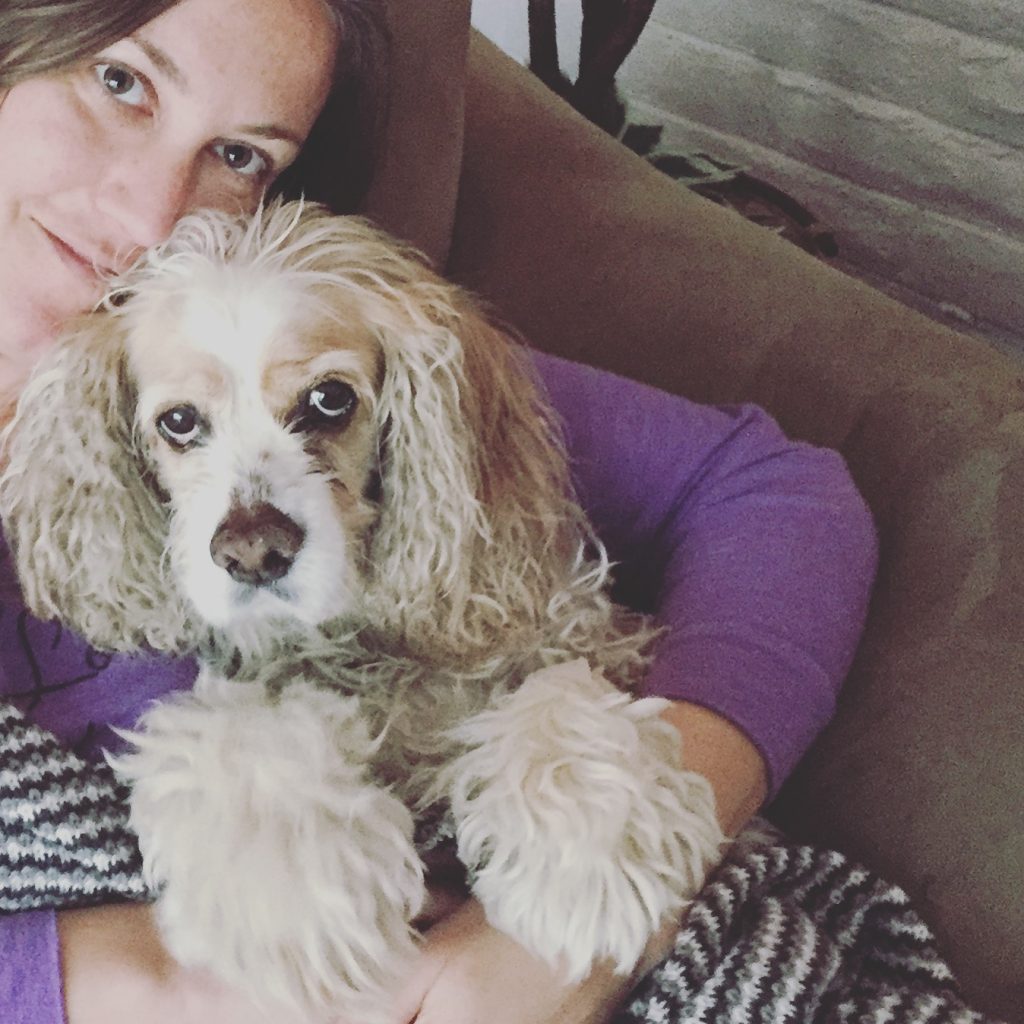 Then, on Friday morning I realized she wasn't eating or drinking anymore, and I knew I had one last difficult decision to make. We had a mobile vet come to the house on Saturday morning so Sally wouldn't be scared. Her daddy came and held her, and her grandma was there too. As one last treat, I shared a glass of wine with her. She was always trying to steal drinks from my wine glasses, and of course I wouldn't let her because it's not good for dogs… but it didn't matter anymore. She she finally got that glass of wine. She loved it!
It's never easy saying goodbye to our furriest family members, but I do feel that I made the right decision, the one that was best for her. Which is all that matters. I don't think she ever suffered, and I know she was comfortable and happy at the very end. My heart hurts, and will for a long, long time. I know I'll always miss her, but more importantly I'm grateful for the time I had with her.
Sally, Poodlebutt, Puddles, Miss Honeybee… you were an amazing friend to me, and I'm so happy we found each other. I'll always love you and never, every forget you.