Are you guys familiar with Mad Greens? If you live in Colorado, Arizona, Utah or Texas you might be… or you should be! Mad Greens, whose tag line is Eat Better, is focused on bringing healthy, fast and fresh food to the mainstream. And they have tons of vegan options with their salads, wraps, soups, hummus, juices, and now grain bowls. You can skip right to their interactive allergen menu, choose "vegan" and click on Show Me What I Can Eat, and I promise it doesn't get any easier than that. They list the veggies (duh), dressings and other toppings that are vegan-safe making it super simple to order.
Because all of their dishes are put together fresh while you watch, you can also make changes to any menu item to make it vegan and to your taste. For example, I love the Pancho Villa (baby greens, warm quinoa, roasted corn, mad spice pumpkin seeds), but I always order it with tofu (instead of chicken) and with spicy sriracha almond vinaigrette (instead of the dairy-based dressing). See? Easy as salad pie.
Sounds delicious, right? It is. But the thing is, I eat at Mad Greens way more often in the summer than I do in the winter because that's when a crisp, cold salad sounds the best to me. I'm lucky to have one right near my office (at the Denver Art Museum), but on cold wintry days I'm far more likely to crave something warm and hearty and comforting. So imagine my delight when I received an email from them a few weeks back telling me about their new Grain Bowls and inviting me to try one!
There are three to choose from, but the Buddha Bowl is already vegan right off the bat, and kind of a no brainer: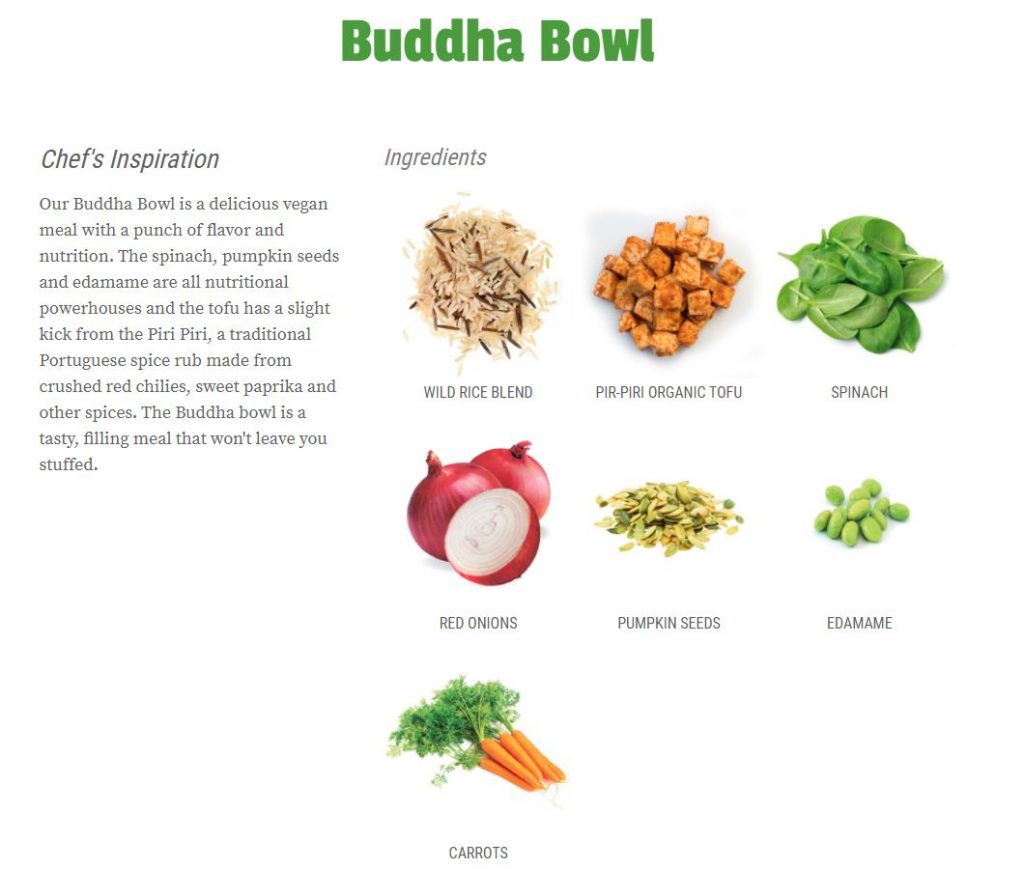 It was actually two meals for me, and reheated for lunch the next day quite nicely. For a bowl that costs less than $10, getting two lunches out of it is a pretty sweet deal. Here's a not-so-great iphone pic of it on the first day.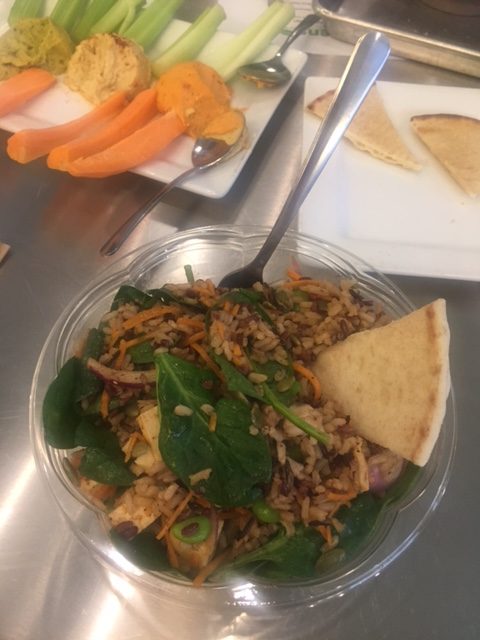 I also love their hummus, especially their Hummus Trio which is a scoop each of their sun-dried tomato hummus, spicy avocado hummus, and roasted garlic hummus, served with warm pita bread. I could make two meals out of that as well!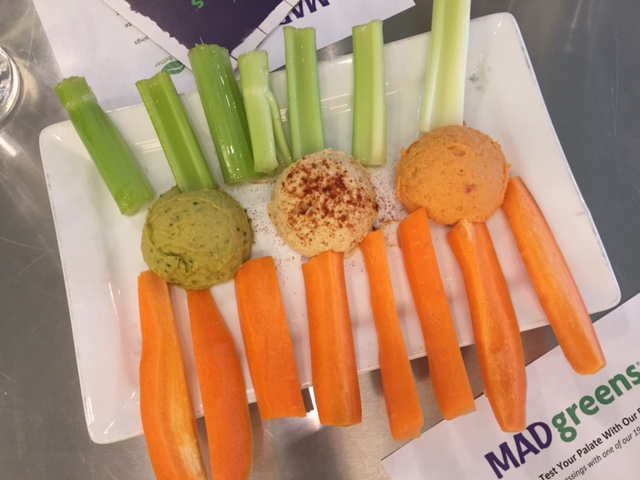 Writing this post has really made me crave my favorite salad and grain bowl… luckily I was also gifted with a few BOGO coupons… so who wants to join me for lunch?
*I was provided free product for review but the opinions are 100% mine!