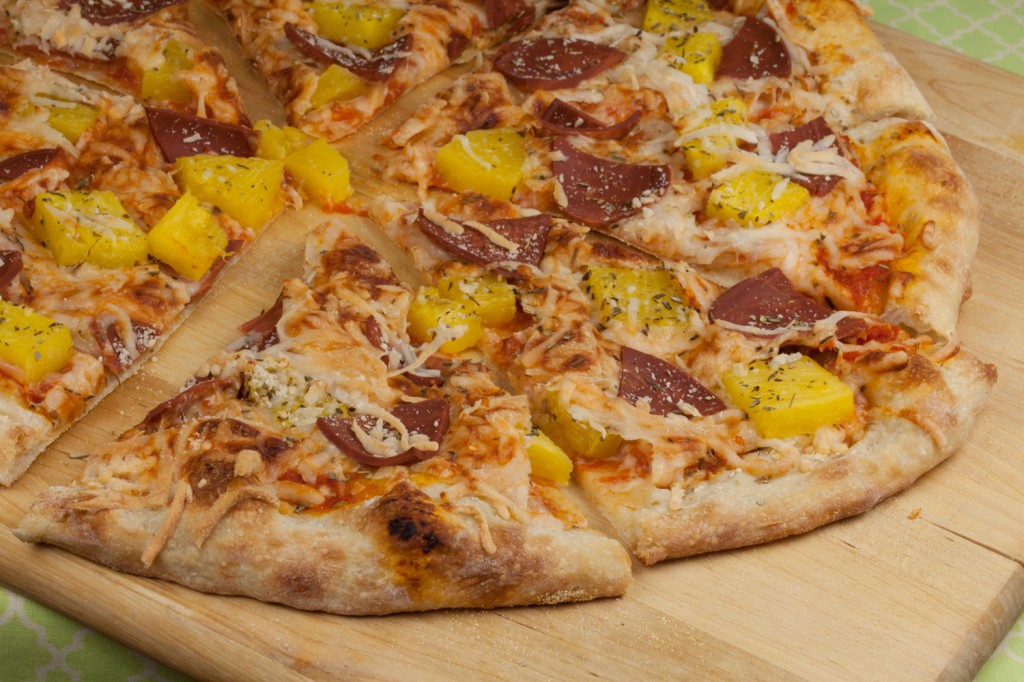 Okay, so I'm going to skip over the Vegan Hawaiian Pizza for just a second so I can blabber about H Mart, aka My New Favorite Place.
They have approximately 47,001 different kinds of produce, and while there's not a huge organic selection, the prices are great. Also? They make their own tofu!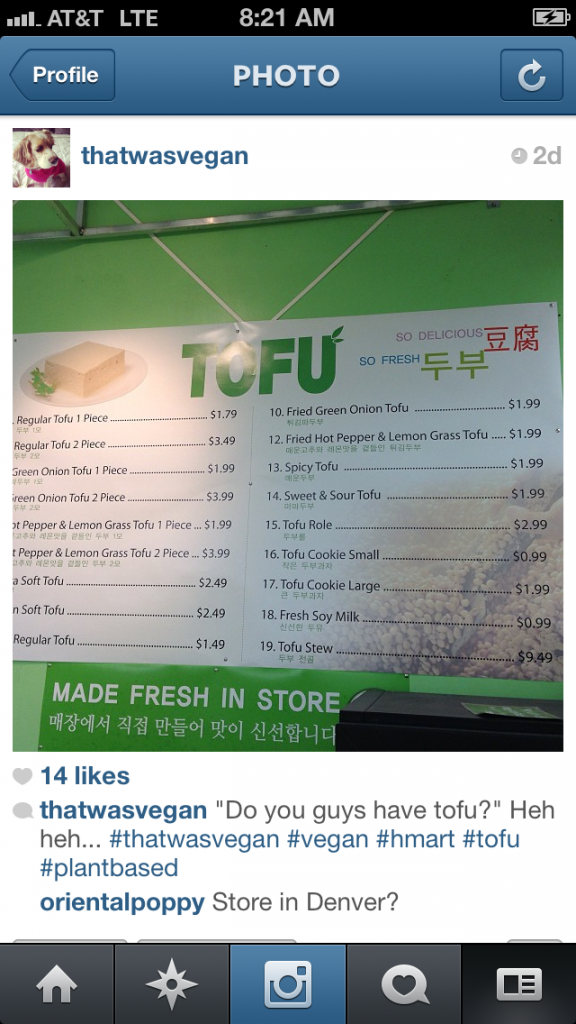 Look at all those flavors! Anyway, that place was enormous and had such a great selection, I highly recommend it. There were a couple smaller stores that I used to frequent when I lived in the Springs, but this store (in Aurora) blows them away! They're a national chain, so check and see if there's one near you! Just, you know… remember that it is an Asian Market so there's going to be a lot of, umm, deceased animals. So, yah. Anyway…
Pizza! Hawaiian Pizza! Delicious, sweet, crispy Hawaiian pizza.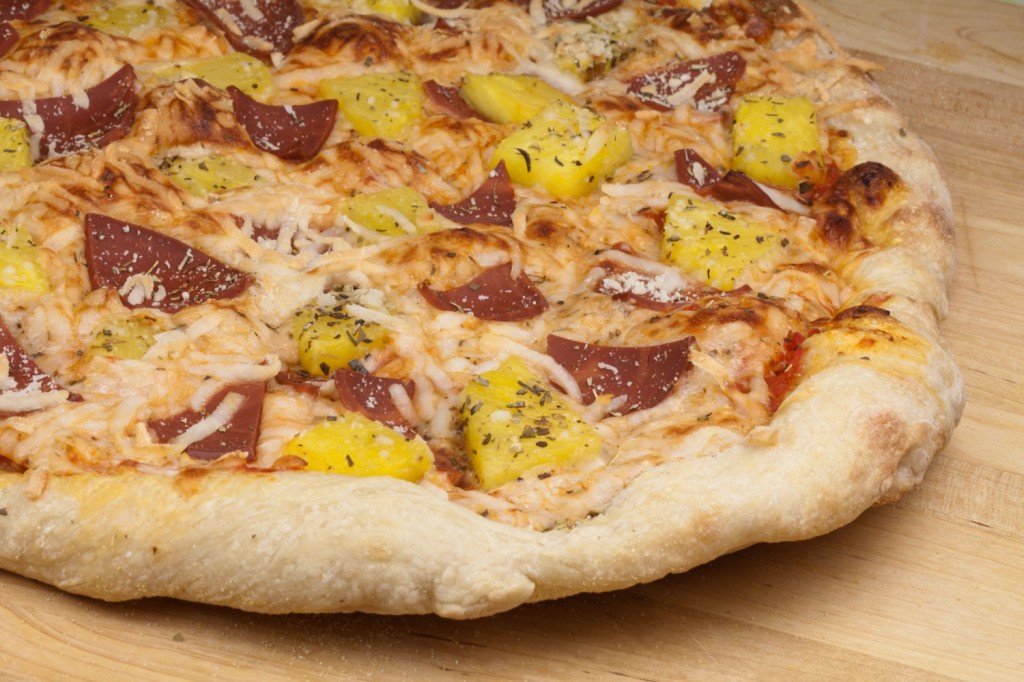 There's no real recipe for this (although I do have a great recipe for pizza dough!), simple use your favorite vegan cheese, chopped pineapple (canned or fresh both work) and Yves Meatless Canadian Bacon. Bake on a stone for 12-14 minutes at 425, and you have yourself one delicious pizza!
Mmmm…. cheesy!