As the calendar changes from 2013 to 2014 I'm filled with such a wide range of emotions. Hope, happiness, melancholy… A whole handful of emotions, some I don't even have names for.
2013 was a seriously tough year for me. My dad died, I got divorced, and I moved something like 87 times. My sweet little Cooper underwent a traumatizing and expensive surgery that I wasn't convinced he'd survive, (Total Ear Canal Ablation, in case any of you are familiar), and I had two very costly car accidents (both of which were my fault, and the second of which I had to pay for out-of-pocket for fear my insurance company would drop me). When you add in the very end of 2012 (My darling Betty died and I had to sell my house twice!), I think we can all agree I had a pretty rough stretch. There were times where I felt like my mind was literally breaking into pieces as my life fell apart around me. There were many days when I wasn't sure how I'd get through, but I did. I had my family and friends to lean on, and I owe thanks to so many people.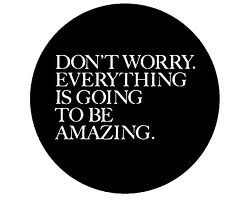 The good news is that things are looking up for me now. I was able to plan the most amazing trip to SE Asia with my new boyfriend, and even more important than that I have the basics covered: a roof over the head of me and my pups, a new (not crashed!) car, food to eat, and a secure job. I'm happy and I feel safe.
And now, my wish for all of you is that the new year brings much love, joy and opportunity! Happy New Year!
Now go eat some Hoppin' John.