Yes, another way to enjoy delicious buffalo chickpeas, and also another way to keep your salads interesting, so you don't get bored!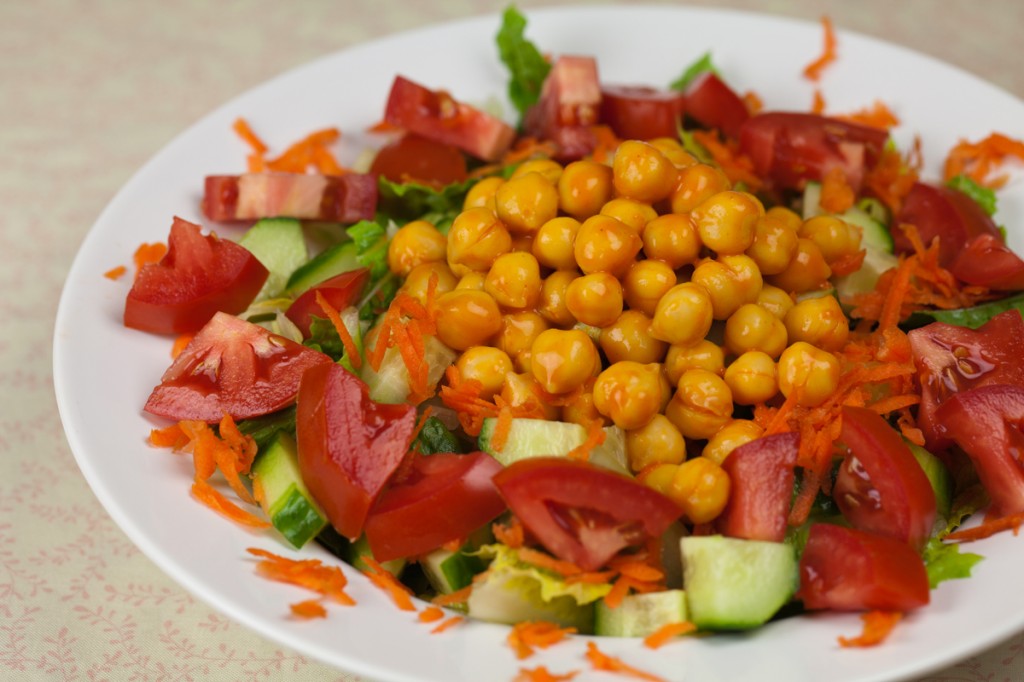 I had some leftover chickpeas, so I simply combined them with my favorite buffalo sauce (Franks, it's vegan!), then used them to top a salad of lettuce, tomatoes, cucumbers and carrots. It really doesn't get any easier than this.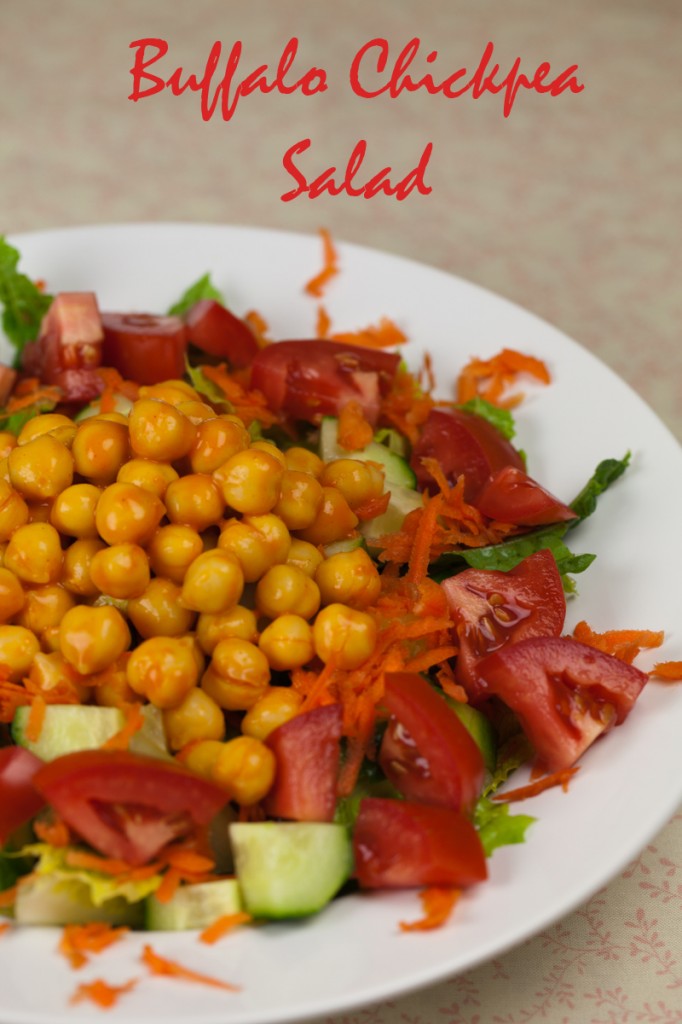 The only decision you need to make is whether you want your chickpeas warm or room temperature. I went for slightly warm, which was a nice contrast to the cool, crisp veggies. I heated them in a small pan over low/medium heat for 2-3 minutes, but you could also just microwave them.
You can also play with how saucy you want the beans to be. I used about half a cup of sauce for a can of chickpeas (rinse them first!), but you could certainly add more.
And if you're looking for other ways to increase the amount of wing sauce in your diet, check out these ideas: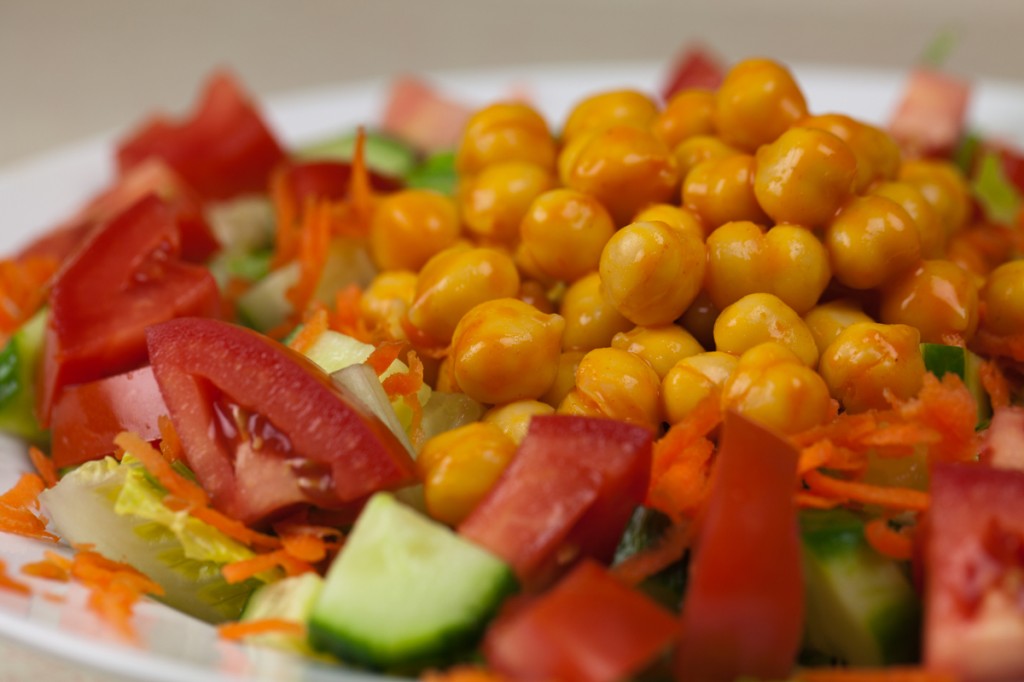 Hey, have you guys checked out my post on the Elephant Nature Park yet? It was an incredible experience, and a lot of fun reliving it as I wrote that post. I'm still planning to write about the entire trip, and I'm thinking of breaking it down by country.