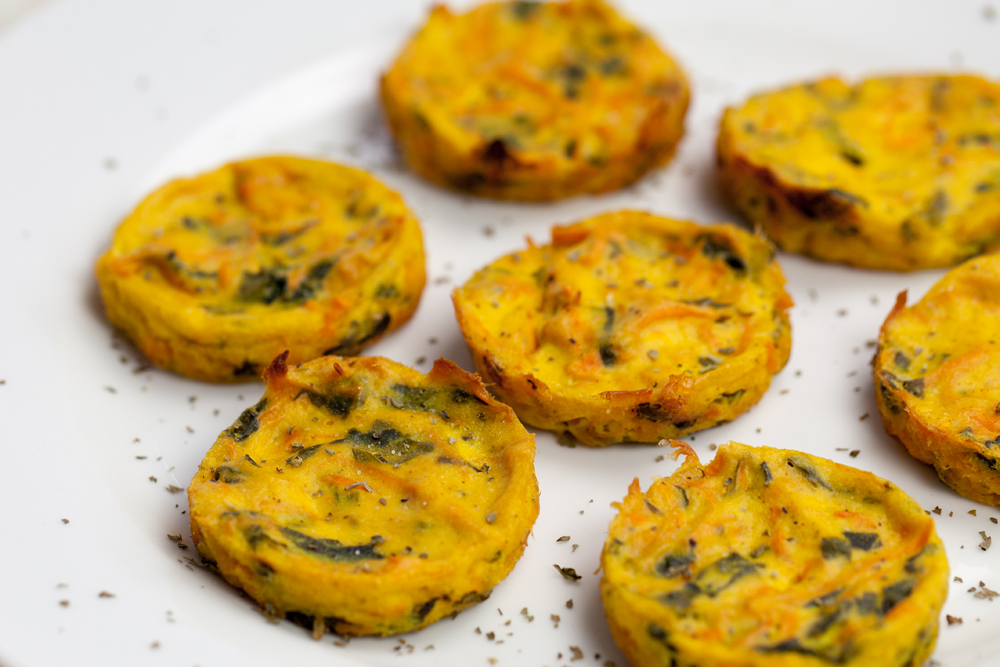 Today I bring you the dish you didn't even know you were craving: Vegan Mini Quiche! The reason I know you'll love these more than you realize is because that's what happened to me. My girl Lauren had her baby shower on Sunday and requested vegan quiche be on the menu. Honestly, the thought of quiche, vegan or not, has never gotten me excited, but who am I to stand between a pregnant lady and her food? Also, I love Lauren and was happy to help make her special day a little more delicious, so I made two kinds of quiche: Sweet Potato & Baby Kale (pictured above) and Broccoli & Cheddar!
I used this recipe from FatFree Vegan Kitchen as my starting point, and branched out from there. Lauren is kinda picky so I was limited in the veggies I could use (no mushrooms or anything red!), but I knew baby kale was a must because I have a ton of it growing in my backyard and it's crazy good. The shredded sweet potatoes were originally added just for some color, but their flavor turned out great too.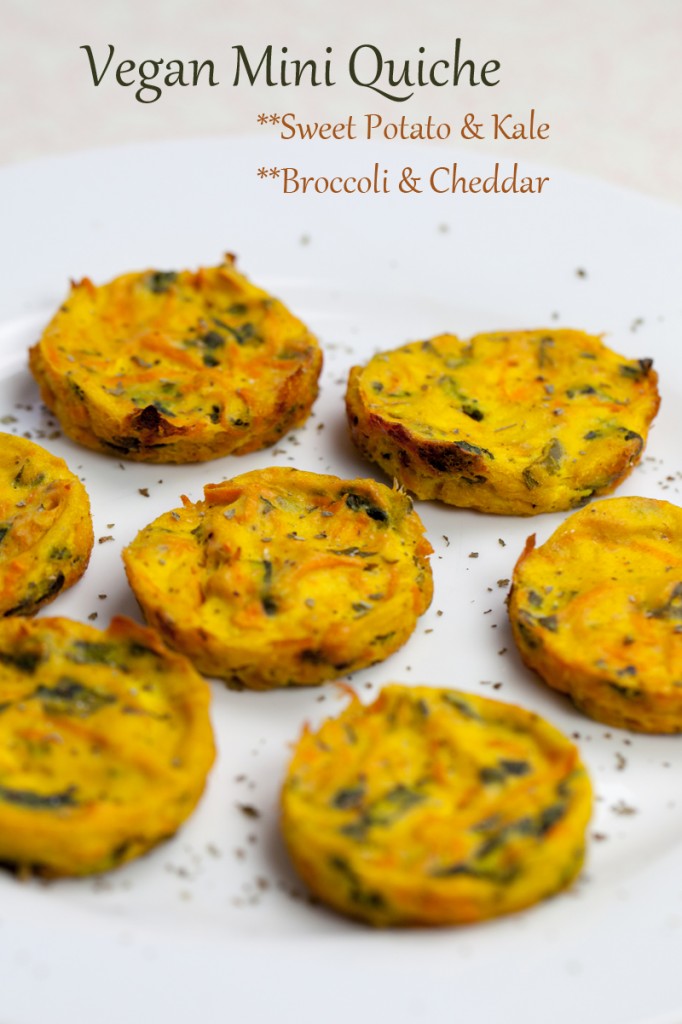 I can't actually remember if I ever had quiche made with eggs, so I can't be all like "OMG! This tastes just like the original!" but I can tell you this: These were damn delicious. The tofu (thanks to the cornstarch) felt very much like cooked eggs, and the veggies and seasoning gave them that wonderful breakfast/brunch taste. I didn't have any black salt, but if you add that it would be an even more authentic taste!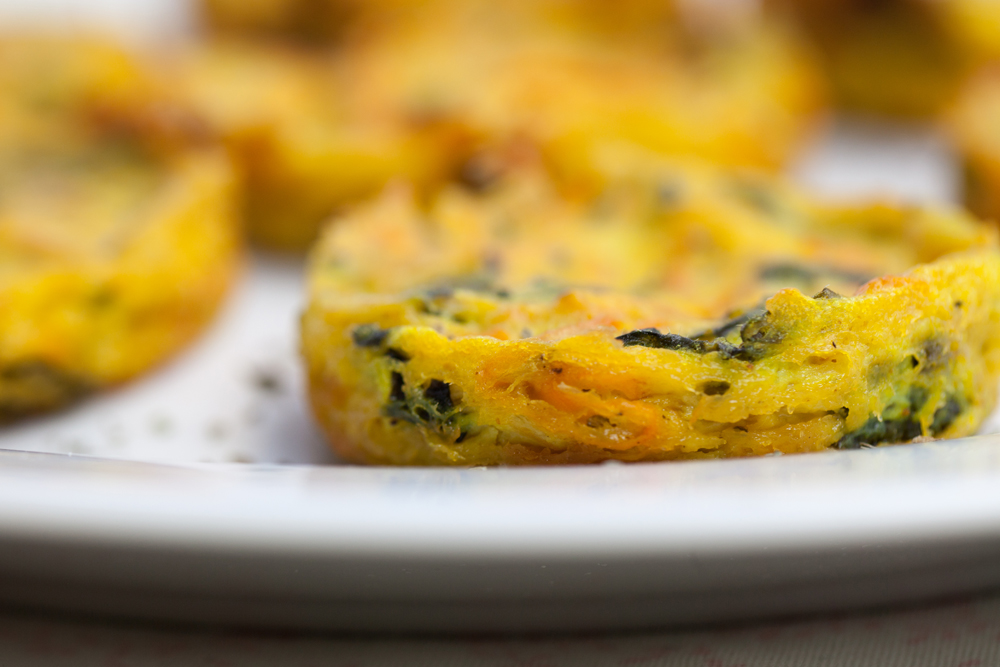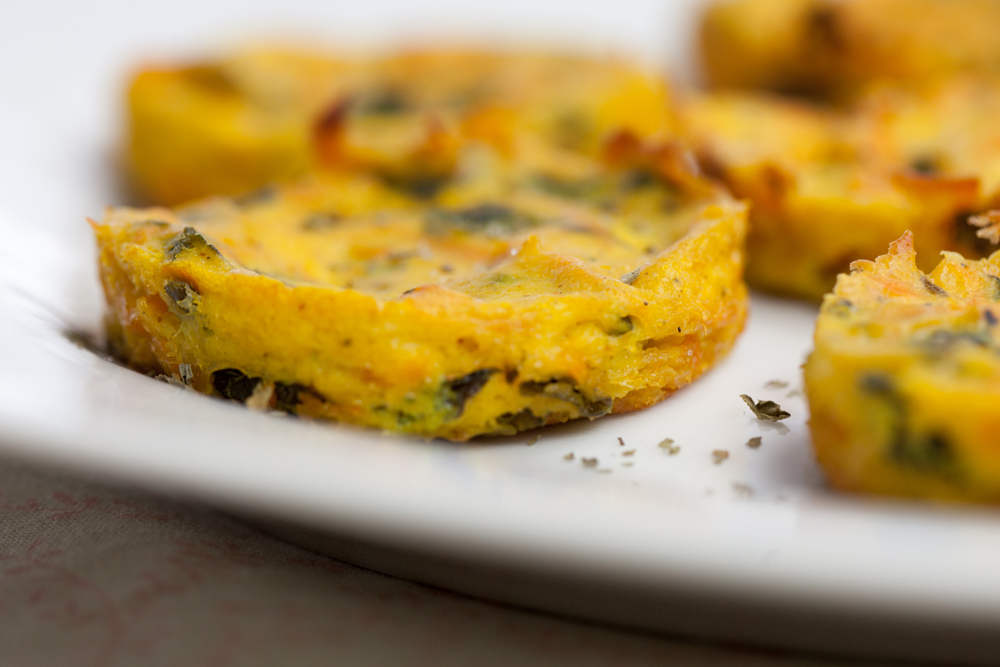 The second batch was modeled after my Creamy Broccoli Cheese Soup, and used all the same seasonings! That one was my favorite, it was very decadent. Scroll down for both recipes and check back soon for some more variations. I'm thinking about something with coconut bacon…
---