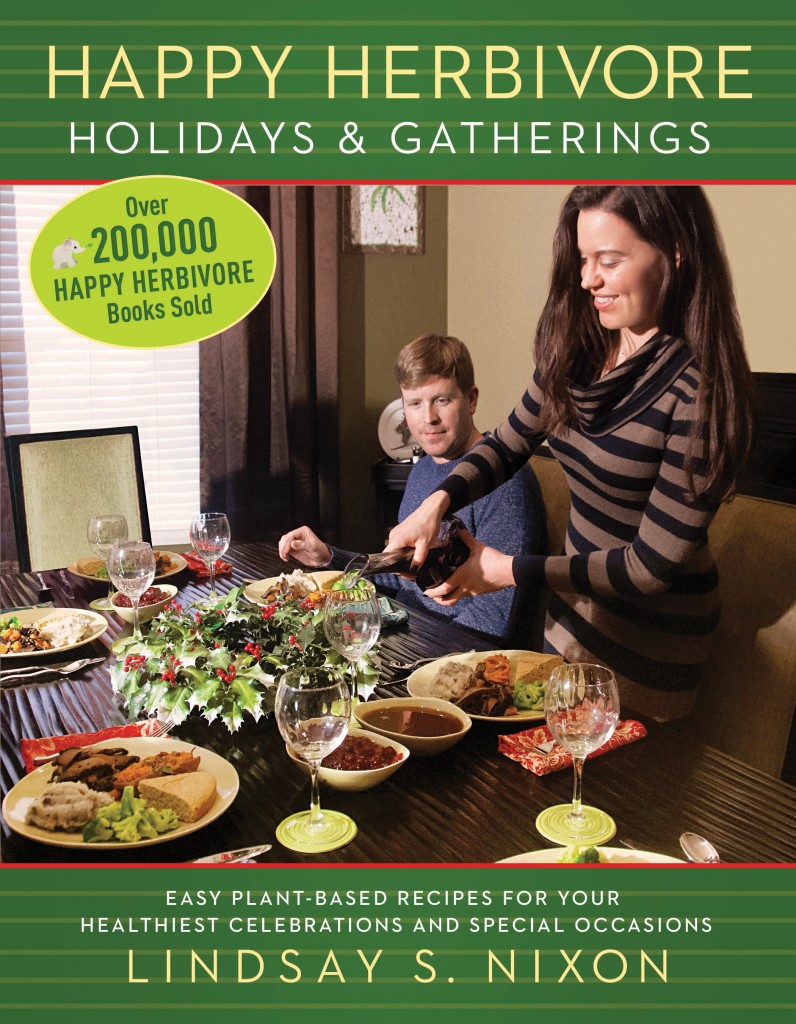 Looking for a last minute holiday gift for that special herbivore in your life? (Which, admittedly, might be yourself)…. How about the Happy Herbivore Holidays & Gatherings cookbook!
There's more than 130 recipes organized by occasion (Thanksgiving, New Year's Day, Brunch, etc), PLUS:
Pre-party planning tips
Holiday FAQs
Dinner party menus
Fun stuff! Those of you who are already HH fans know that her recipes are low fat and oil free. Ultra healthy! Not the way I always eat, but I do enjoy many of her dishes. In fact, I'm sure you've noticed that I use her vegan alfredo sauce in a number of my own recipes (Easy Vegetable Pasta Alfredo and Cajun Fettuccine with Tofu are two of my faves!)
In addition to the giveaway, the publishers also let me choose one recipe to share with you guys… and I chose the Hot Chocolate Muffins because obviously. So after you enter the giveaway, make sure to scroll down and grab that delicious recipe!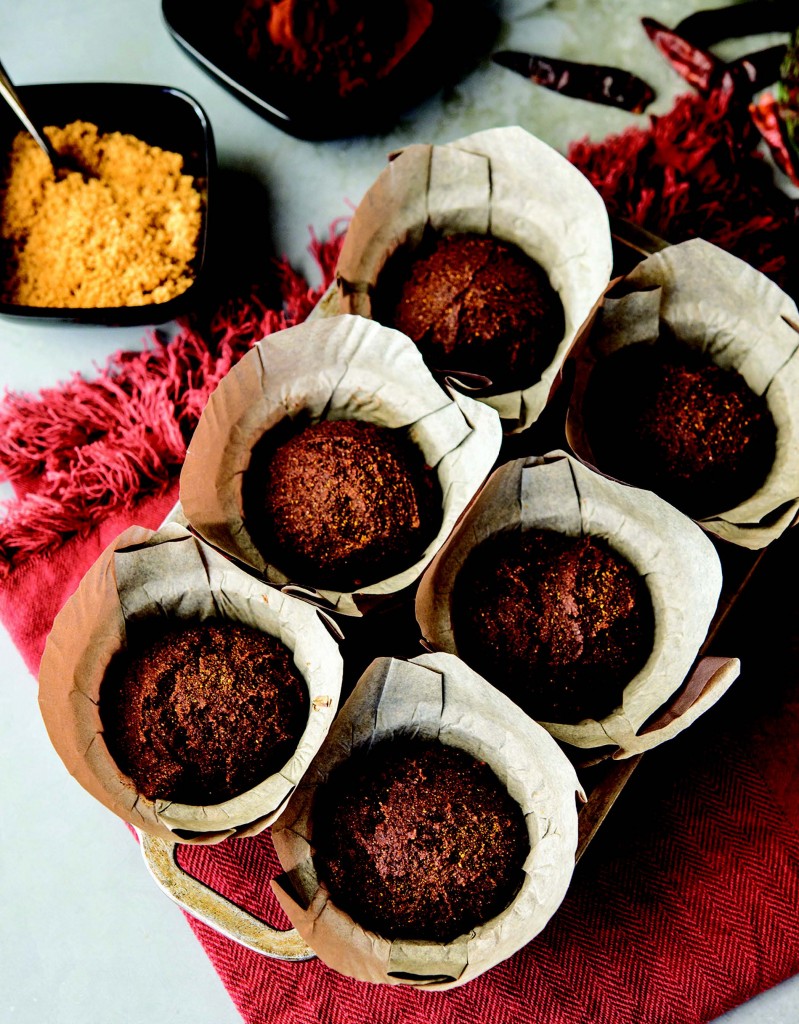 ---
The Giveaway
One lucky reader will win a copy of the Happy Herbivore Holidays & Gatherings cookbook!
This contest is open until Midnight (Mountain time), Thursday December 18th. The winner will be chosen randomly and announced the following day. To Enter: Leave a comment sharing which dish or meal you'd like to see a healthier version of, then log your entry into the Rafflecopter widget. Contest is limited to the US and Canada only. Good luck!
---
Hot Chocolate Muffins
2014-12-11 09:31:23
Ingredients
1 ¾ cup white whole-wheat flour
¼ cup unsweetened cocoa
1 tbsp baking powder
¼ tsp fine salt
½ c brown sugar
¼ tsp cayenne pepper (or chipotle) powder
¼ c unsweetened applesauce (see note)
½ c nondairy milk (see note)
¼ c water
1 tsp vanilla extract
Instructions
Preheat oven to 350˚F.
Line a muffin tin with parchment paper cups or use nonstick.
In a mixing bowl, whisk flour, cocoa, baking powder, salt, sugar, and cayenne together.
Add applesauce, nondairy milk, water, and vanilla.
Taste, adding more cayenne or chipotle if desired (a little goes a long way! It also mellows slightly during baking.)
Spoon into muffin cups and bake 15–20 minutes, until a toothpick inserted in the center comes out clean.
Chef's Notes
For a moister muffin, add another 1⁄4 cup applesauce.
For a richer muffin, use chocolate nondairy milk.
Per muffin: 101 calories, 0.5g fat, 22.6g carbohydrates, 1.2g fiber, 7g sugars, 2.3g protein
That Was Vegan? http://www.thatwasvegan.com/