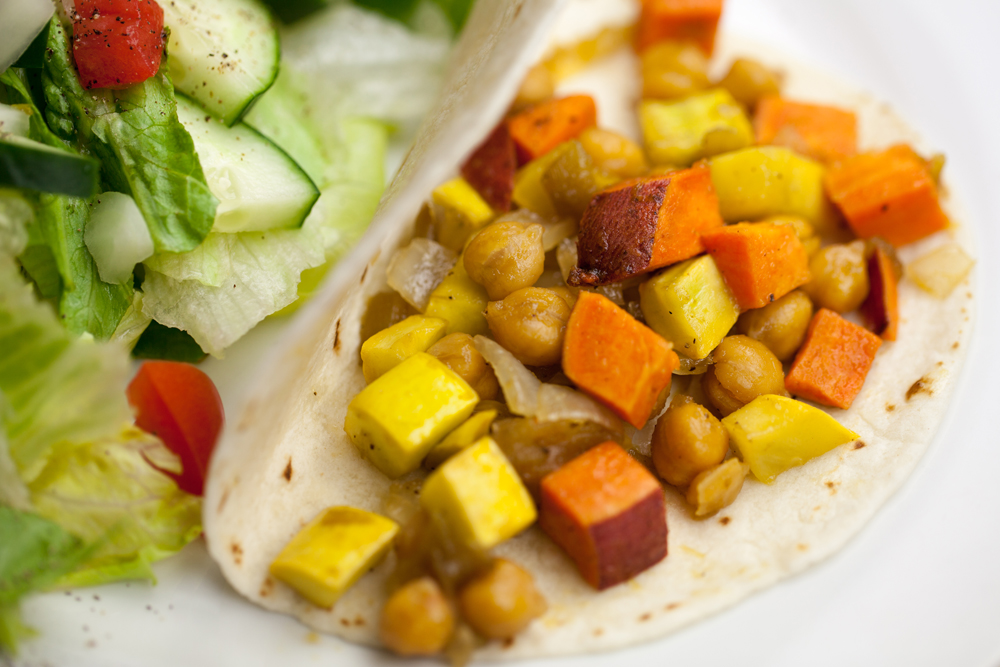 Tacos, tacos, tacos. I can never get enough tacos. And during these frigid winter months what better to fill them with than roasted veggies and hot green chilies. And agave, for just a hint of sweet. My Vegan Agave-Green Chile Roasted Veggie Tacos truly have it all!
Also, if I ever start my own band, it's gonna be called Tacos, tacos, tacos.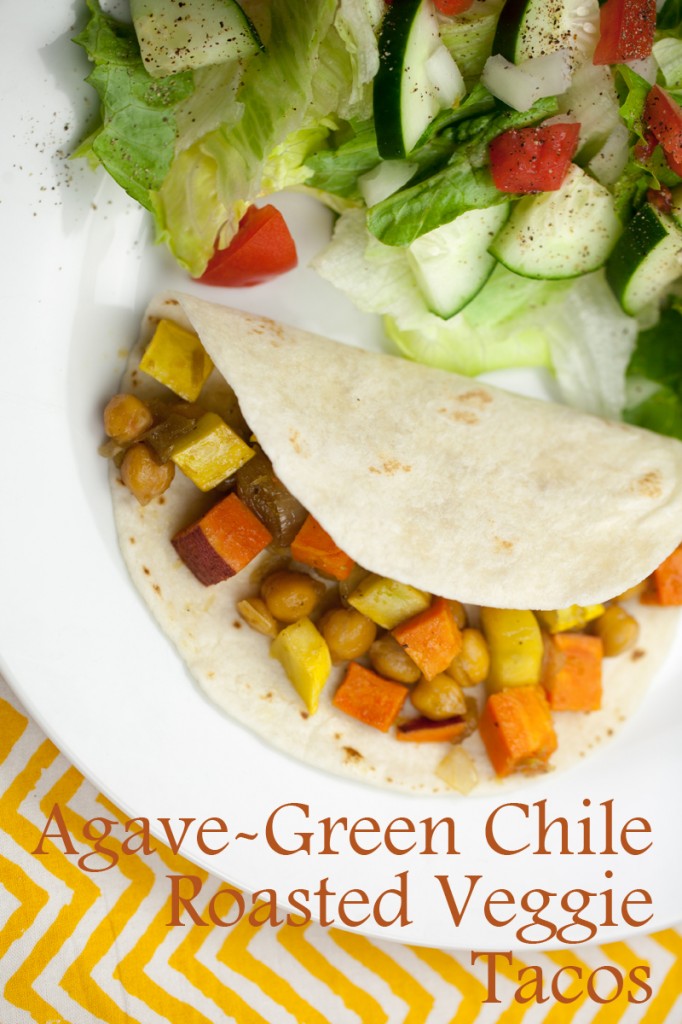 The sweet and spicy combination is so delicious. You could actually sub in any veggies you have on hand, but personally I think sweet potatoes are the greatest invention since cocker spaniels, so that's what I went with. The yellow squash just soaked in all that green chile flavor like they were made for each other!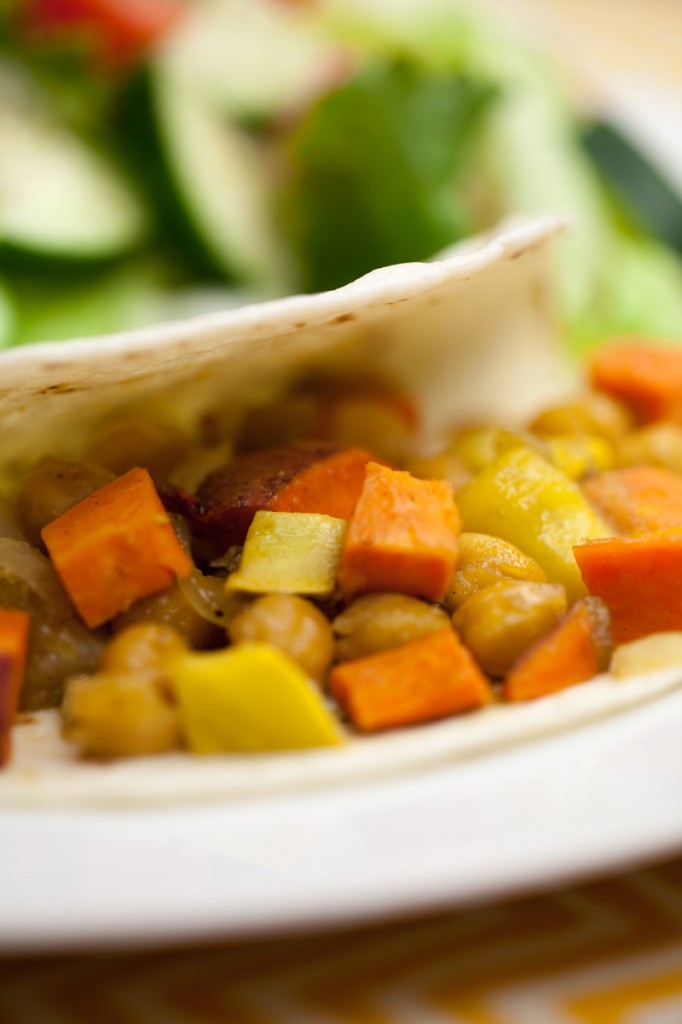 Look at those beautiful veggies! And if you saw my What I Eat post, then you're not surprised at all to see that I served them with a hefty side salad.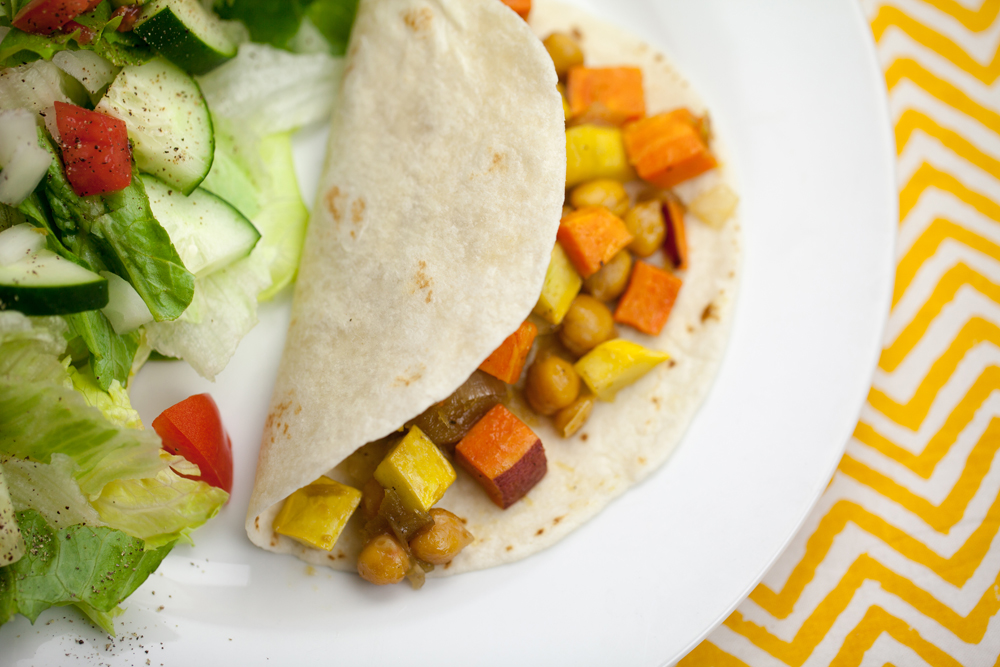 Want more taco recipes?
---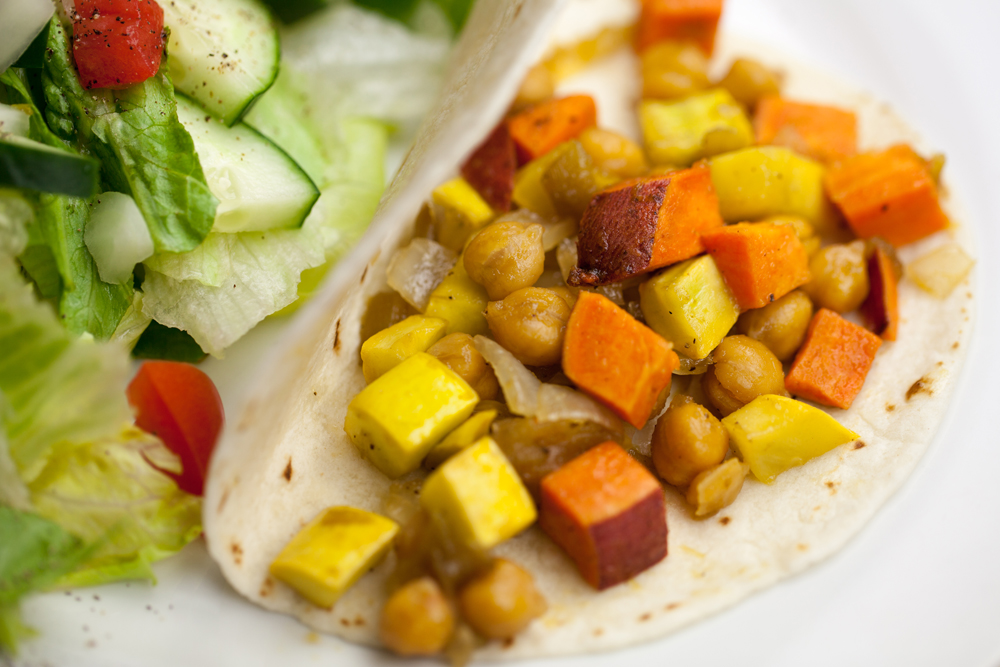 Agave-Green Chile Roasted Veggie Tacos
2015-02-03 10:43:43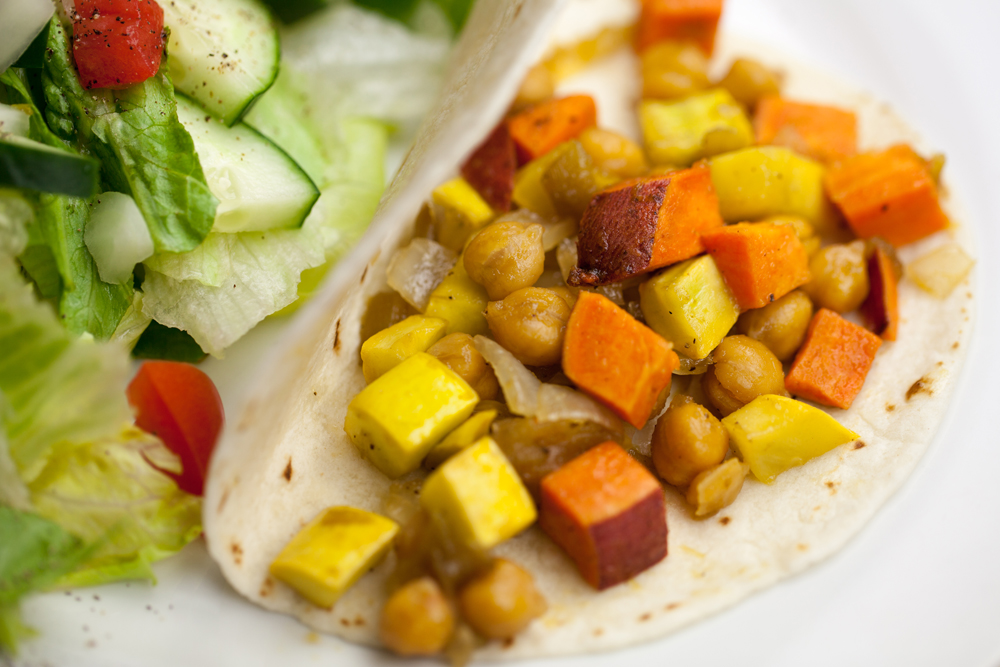 Ingredients
1 small sweet potato
1 small yellow squash
1/2 sweet onion
Zest of 1 lime, plus 2 tablespoons lime juice
1 cup diced, roasted green chilies
1/2 cup agave
1 teaspoon salt, plus pepper
1 can chickpeas, drained and rinsed
6 taco shells
Instructions
Preheat oven to 375 and spray baking sheet with non-stick.
Uniformly dice the veggies- except for the onion, you can make those a little smaller. Arrange in single layer on the baking sheet and set aside.
In a mixing bowl, combine the lime juice and zest, green chilies, agave and salt. Pour half the mixture into a small blender and puree for 5-10 seconds. Pour back into the mixing bowl.
Reserve a 1/4 cup of the sauce, and pour the rest over the veggies, stirring a bit so they're completely covered, yet still in a single layer. Give 'em a couple cracks of black pepper and put in the oven. Bake for 15 minutes, stir, then bake another 5 minutes.
Heat the chickpeas in a small saucepan over low/medium heat with the reserved sauce, about 5 minutes until warmed through. Combine with the veggies in the taco shells and enjoy!
Notes
I found these to be SO flavorful I didn't need any additional toppings, just a nice side salad!
That Was Vegan? http://www.thatwasvegan.com/