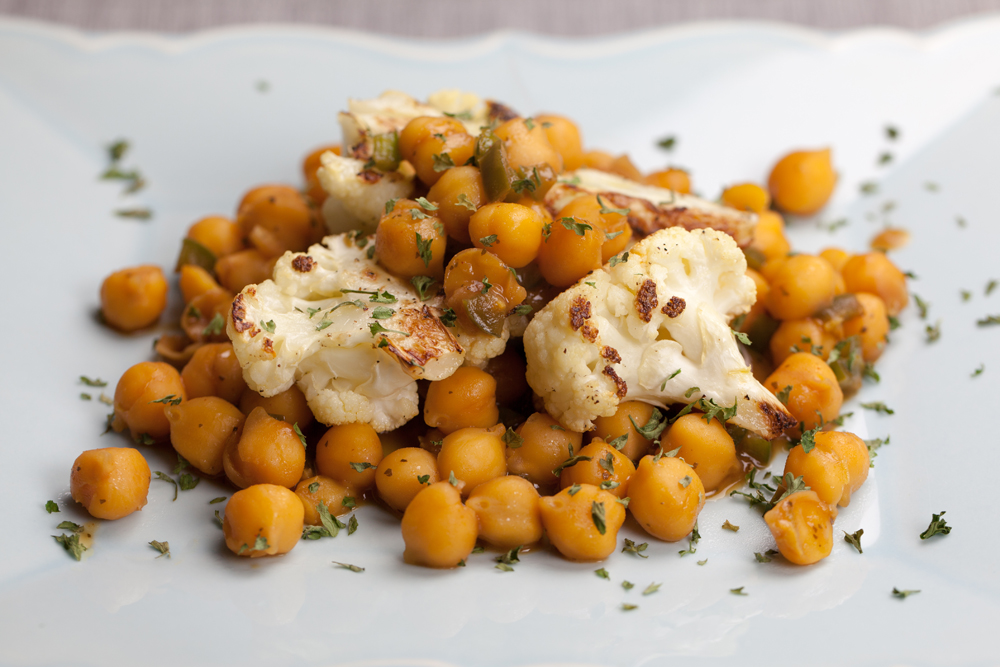 Here's a nice simple recipe for you. Warm Cauliflower and Chickpea Salad makes a perfect side dish, or a wonderful packed lunch! Healthy AND delicious! The peanut sauce is just a little spicy, with one little jalapeno diced up in there.
The most time consuming part of this recipe is roasting the cauliflower, which – let's be honest – isn't that big of a deal because the oven is doing all the work for you. Basically you prep it, put it in the oven, then drink some wine. Then take it out and serve.
Additional wine is optional.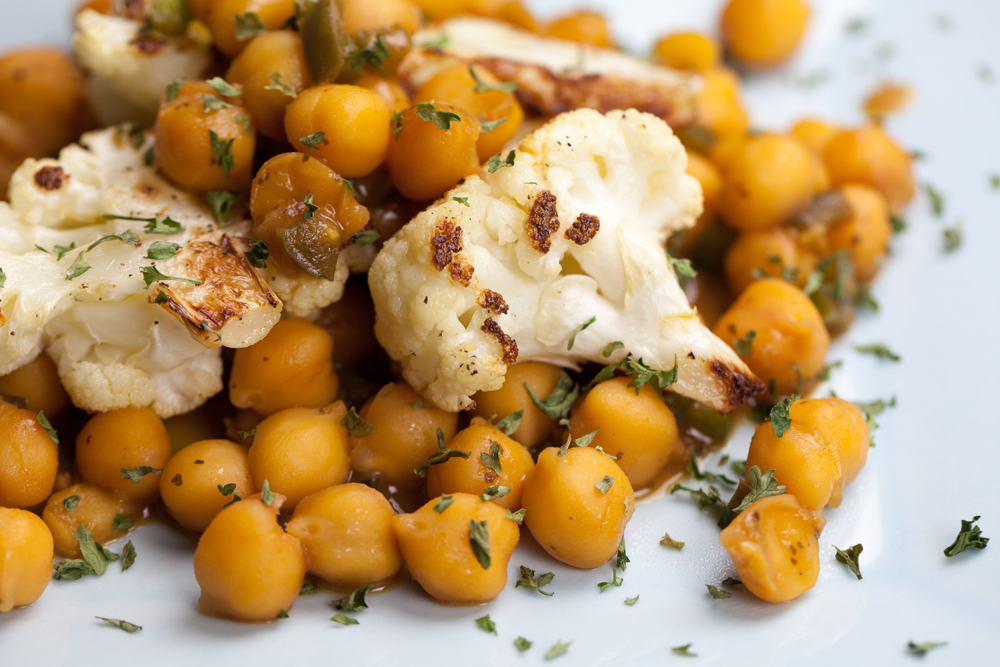 I just love the charred, roasted cauliflower. It's so good! I haven't been cooking much lately, and roasted veggies are really one of the things I miss the most. That, and homemade seitan, which I haven't made in ages.
I don't miss wine though… I've had plenty of that <wink, wink>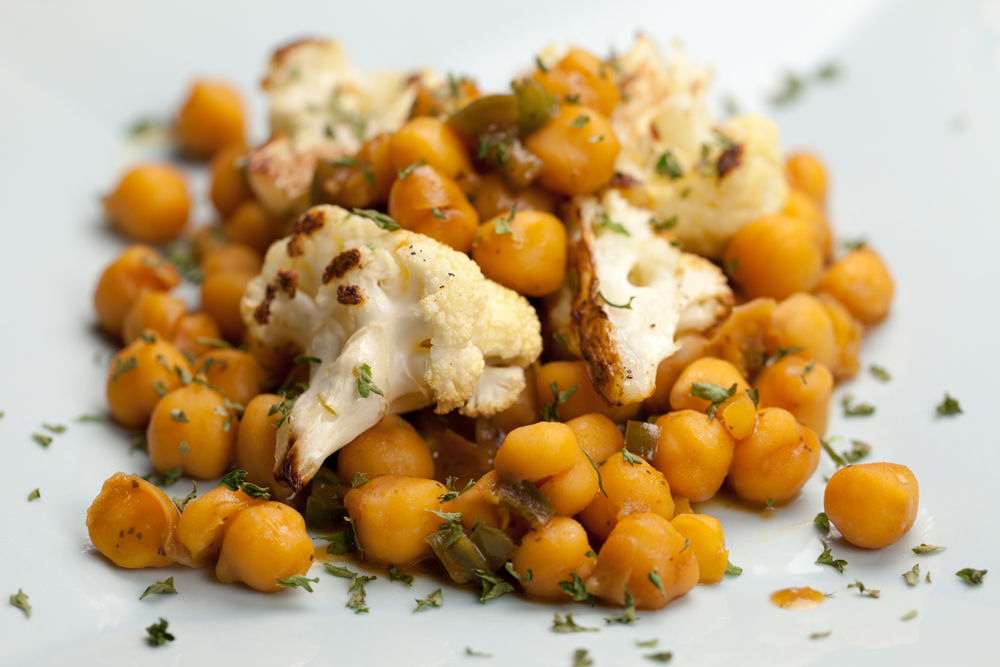 Craving more cauli? Try some Buffalo Cauliflower Pizza, or maybe some Cauli Corn Chowder!
Oh, and about that news? I bought a condo! It needs a ton of work – paint, new flooring, new kitchen cabinets… but I love it. It's perfect for the cockers and I, and once that kitchen is done it'll be perfect for creating tons of yummy new vegan recipes! I promise to share plenty of before and after pictures 🙂
---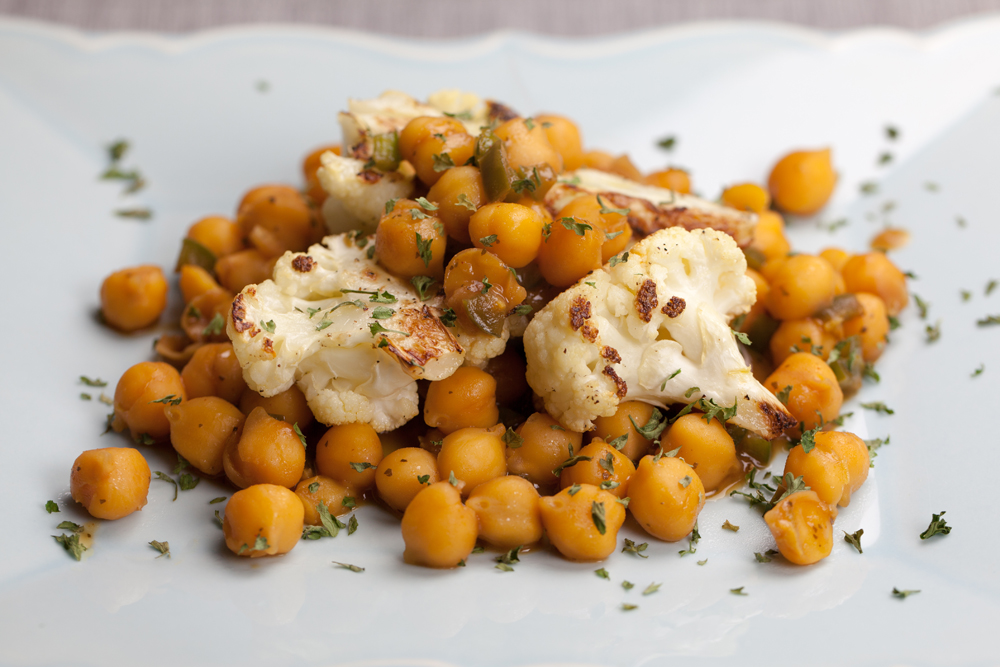 Warm Cauliflower & Chickpea Salad
2015-02-05 13:50:00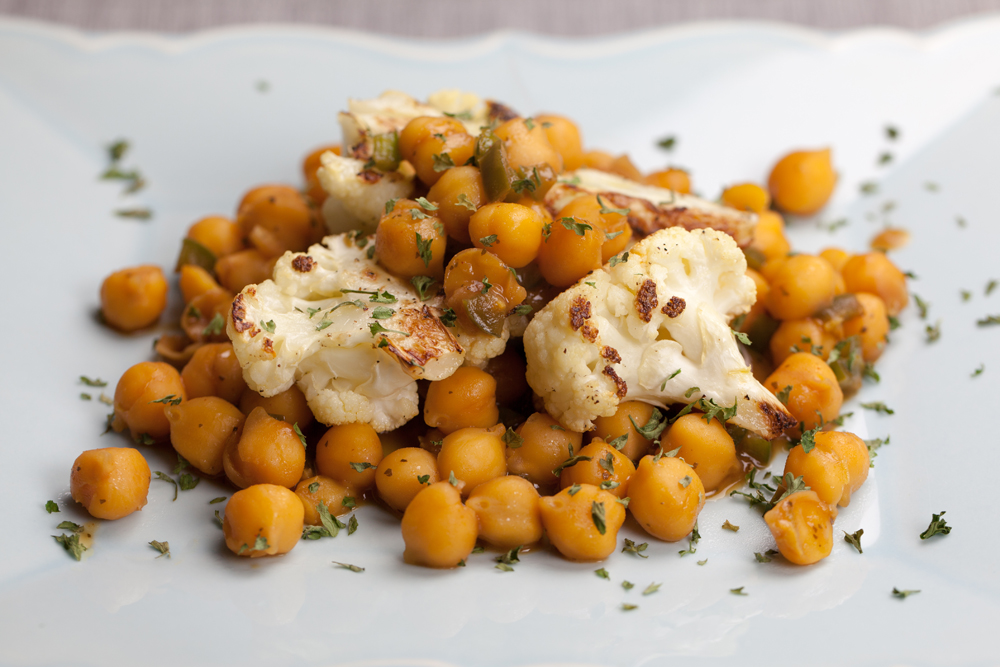 Serves 4
Ingredients
1 head of cauliflower
Non-stick spray or olive oil
S&P
1 can chickpeas, drained and rinsed
1 small jalapeno, diced
1/2 sweet onion, diced
1/4 - 1/3 cup of your favorite pre-made peanut sauce
Instructions
Preheat oven to 400 degrees. Squirt a little non stick spray (or oil) onto a baking sheet, and set aside.
Chop the cauliflower into bite-sized florets and place in thin layer on the baking sheet. Sprinkle with salt and pepper and bake for 30-35 minutes, stirring after 15. Sprinkle with more S&P after you stir.
Combine the beans, jalapeno, onion, and peanut sauce in a saucepan and simmer for 5-10 minutes to get the flavor all through. Combine with the cauliflower when its ready, stirring well so the sauce covers everything. Add S&P as needed. Serve warm!
That Was Vegan? http://www.thatwasvegan.com/