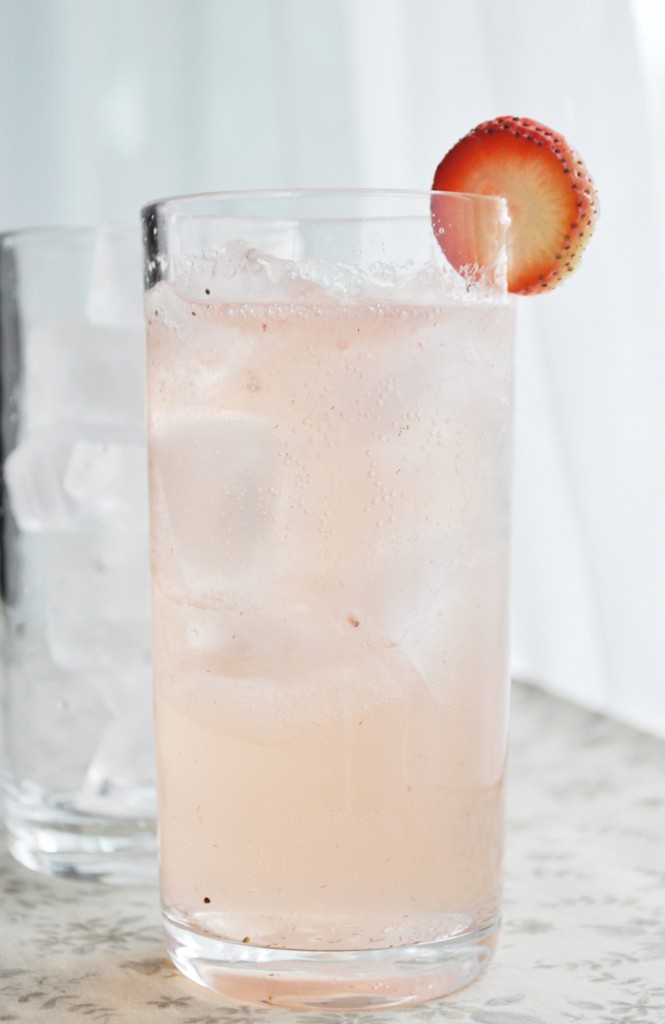 After what felt like weeks and weeks of rain, rain, snow, more rain, and actually having to turn my furnace back on, it appears that summer may finally be showing her face here in Denver!
And what better way to celebrate that than with a tasty G&T, my favorite summer drink of all time!? This time around though, to make it just a tiny bit different, I went with a Strawberry Basil G&T, which still has that delicious gin flavor, but also a touch of summer. Because really, what could possibly taste more like summer than fresh strawberry and basil? It truly is just a touch, though. A slight hint. You could always add more strawberry and basil if you want the summer to shine through, so to speak. But me? I like my cocktails spirit-forward!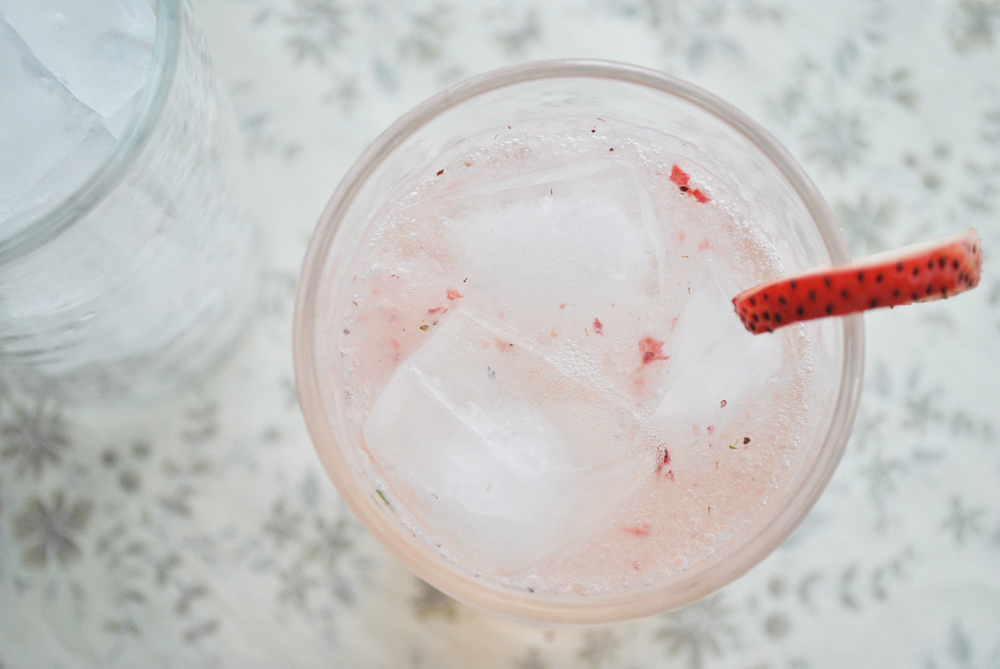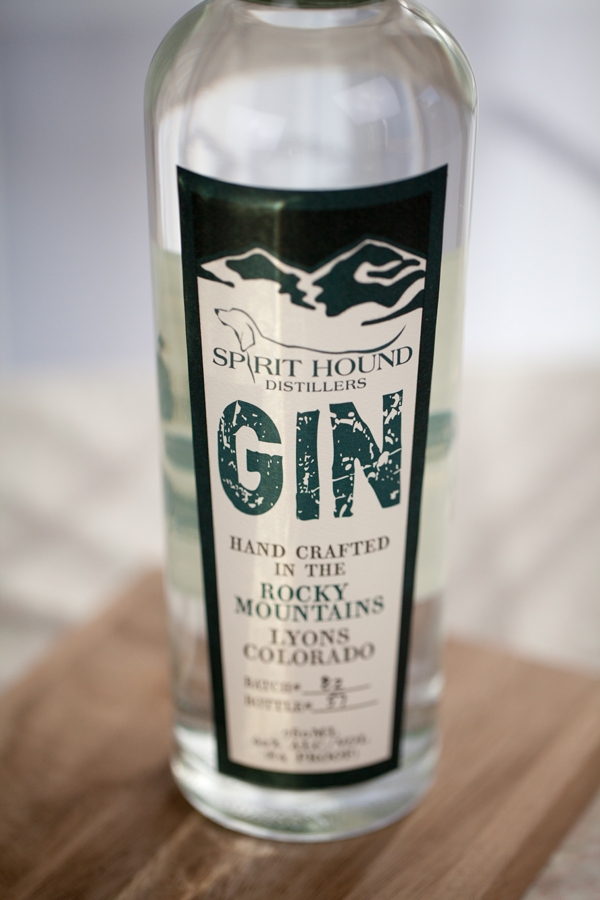 There was no question what kind of gin I'd use (although you can use your favorite!) – I went with Spirit Hound, which I picked up on a trip to Lyons. This gin is so good. If you live anywhere along the Front Range I highly recommend you take the time to stop by their distillery and tasting room. Especially the tasting room!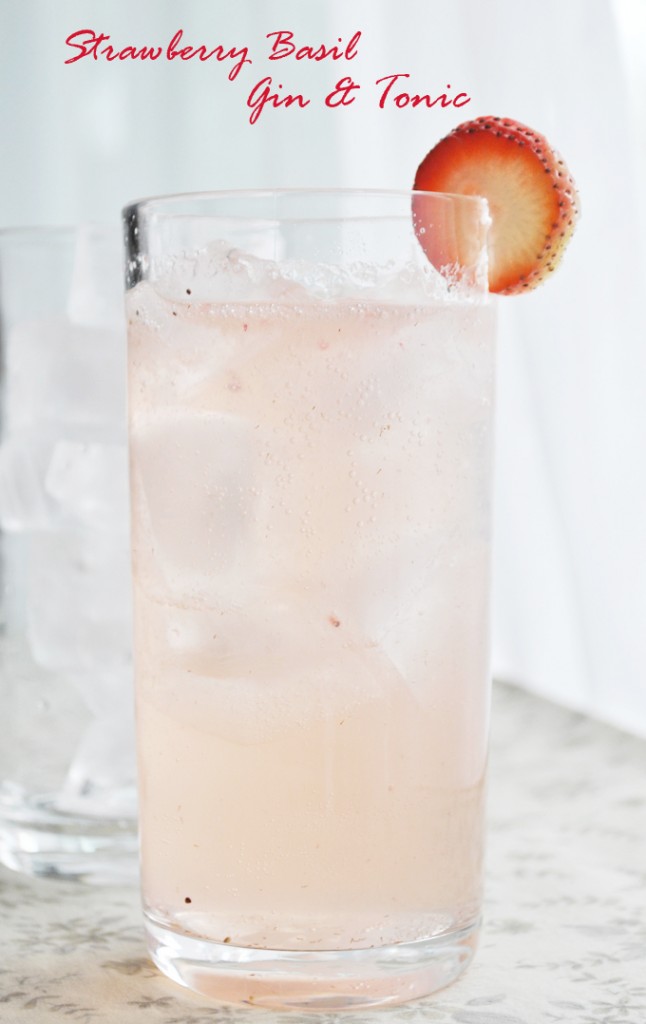 Also, this. HAVE to share this: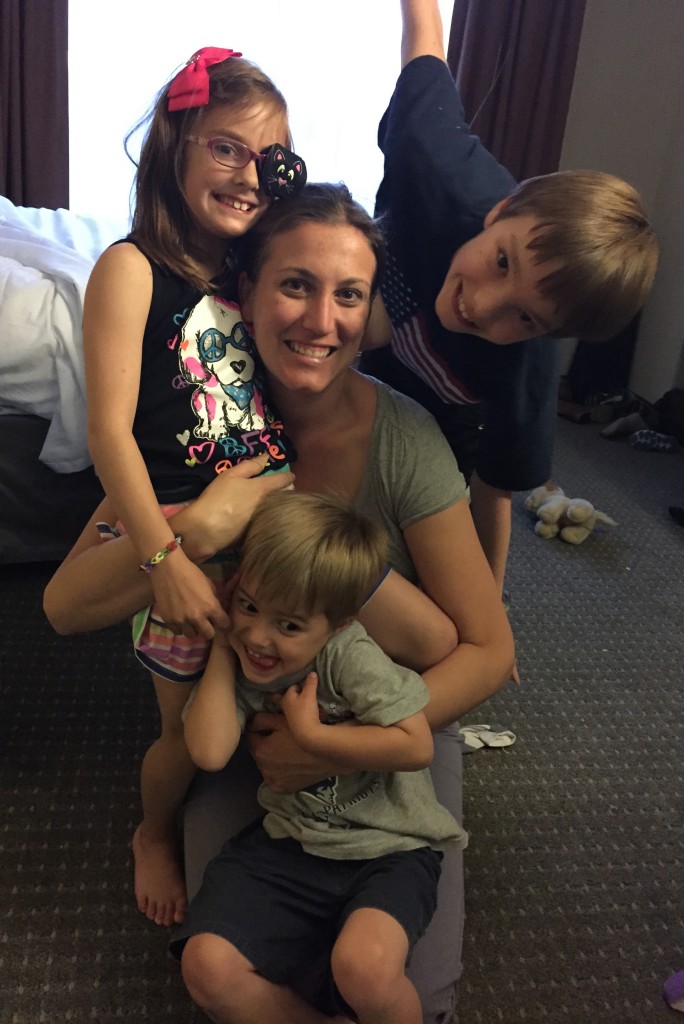 You see, it's not just the changing weather that made today feel right for a cocktail post. It's also a melancholy day. My step-brother Jamie and his family moved to Denver almost exactly one year ago- and today they're leaving, heading back to Houston. Jamie and I were fairly close growing up- we were in the same grade and lived together since we were in the third grade, and I'm pretty sure he was the one who convinced me I should eat cow corn (yuck!), but you know how it is when you grow up… I moved to CA, he ended up in TX, and we only saw each other at weddings and family gatherings. I hardly saw (or even got to know) his wife Kathy or their kids, and in fact I had only met the two youngest one time before they moved here.
People who know me IRL know I'm sort of ambivalent towards kids. I don't dislike them, but I'm also not oohing and ahhing over them. I certainly never wanted any of my own. So when I found out they were coming here and I was to be rebranded as Auntie Barb, I wasn't really sure how it would go. Would I like these three little rugrats? Would they be clean and polite and well-behaved? Would I know what to talk to them about???
If you had told me a year ago that I would fall so in love with those kids, I'd have thought you were crazy… but it's true! They are so wonderful and being around them makes my heart just about burst. They're funny and smart and adorable and sweet (and (mostly) clean and polite and well-behaved!) and I could practically just eat them up. LOVE them! Jamers is a genius AND can mix a mean cocktail, Gaby loves dogs and is just so sweet and patient with Sally, and when little Squirtus climbs into my lap to snuggle, it is heart-meltingly sweet. They are probably the best kids ever. (They also have the best nicknames ever, right!?)
They're even great enough to lure me to Houston for visits, which is really saying something! It was also fun to spend the last year boozing it up with Jamie, and finally becoming friends with Kathy, and I'll miss them too of course, but it's the kids that had me tearing up as I drove away from them the last time. I just hope they don't grow up too fast in between visits. ❤️ you guys!!
Okay, enough tears… time for books!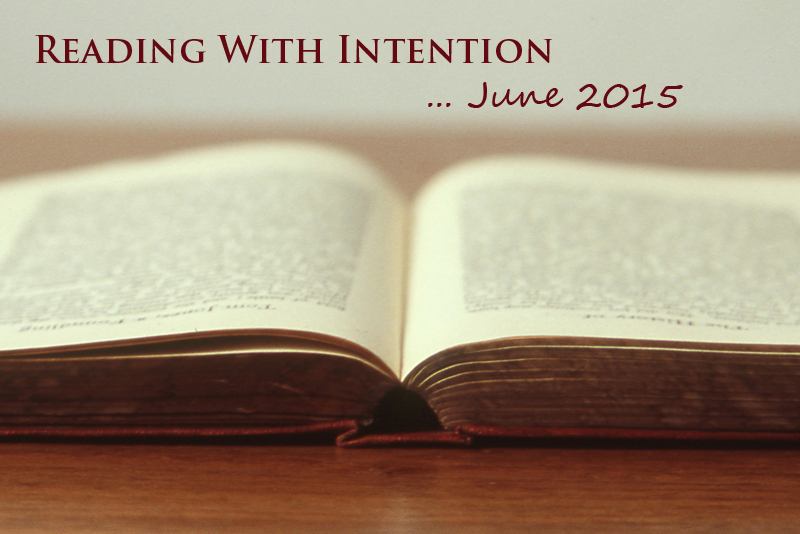 In May I read…
---
Books for May 2015
---
Strawberry Basil Gin & Tonic
2015-06-03 11:10:17
Serves 2
Ingredients
6 strawberries
4 basil leaves
6 oz gin
8 oz tonic water
Ice cubes
Instructions
Dice the strawberries and basil leaves and place into a martini shaker. Smash them with a fork or the back of a wooden spoon as well as you can. Add the gin and let sit for a minute or two.
Fill your glasses with ice and pour in the gin and tonic, stir well and enjoy!
Notes
If you don't have a shaker, you'll need some sort of strainer because it's really hard to enjoy your drink with bits of strawberry and basil getting caught in your teeth!
As I mentioned, this recipe gives you just a hint of the strawberry and basil flavor. If you're not a fan of G&Ts and want it sweeter, I'd try doubling the strawberries, or maybe pureeing them in there!
That Was Vegan? http://www.thatwasvegan.com/