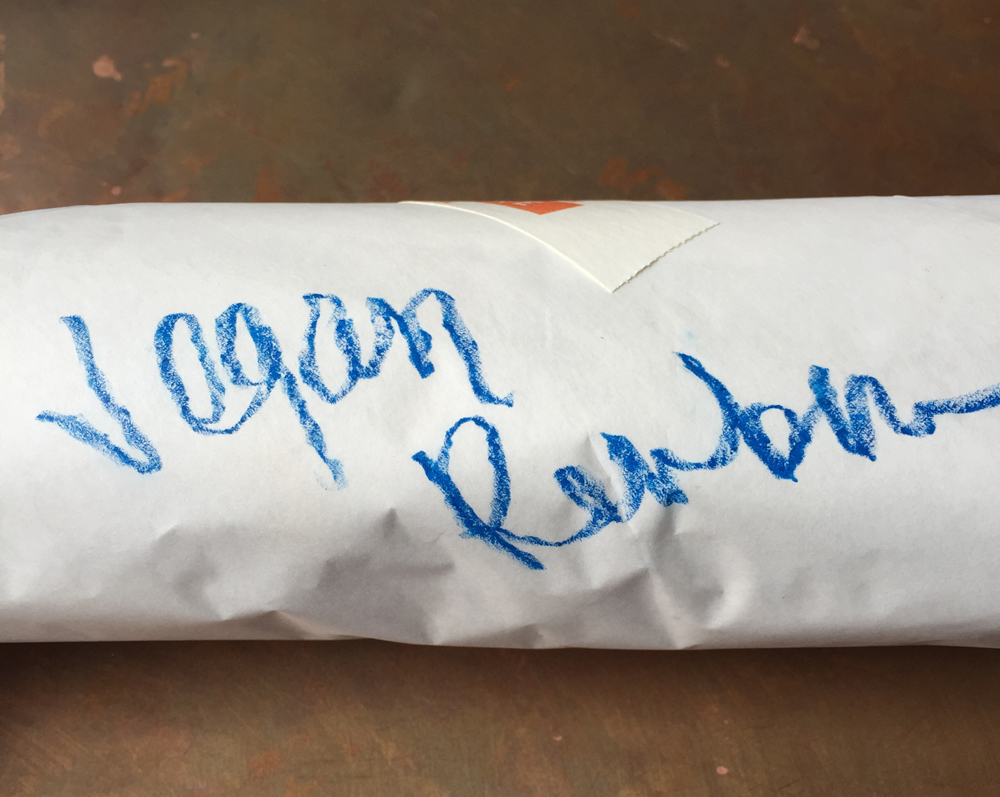 9 out of 10 vegans agree: Any restaurant where you can order one of these is a pretty great place, and Subculture in the Cap Hill neighborhood of Denver is no exception! I've mentioned them before, sent everyone I know there, even recommended them on Yelp, and finally figured it was time to include them here on Mile High Vegan Eats, the page where I review restaurants that aren't vegan, but happen to have some pretty great vegan offerings.
Their menu is great (as is their location on 13th and Penn, which is soooo close to where I work), tons of veggie subs on there. The best part though? They have vegan substitutions for everything! They have vegan cream cheese, mozzarella cheese, vegenaise, vegan thousand island dressing, and tempeh, which means you can veganize pretty much any sandwich on their menu.
These are my top three:
1. The Bangkok- Tempeh, sweet chili sauce, pickle, romaine, carrot, mayo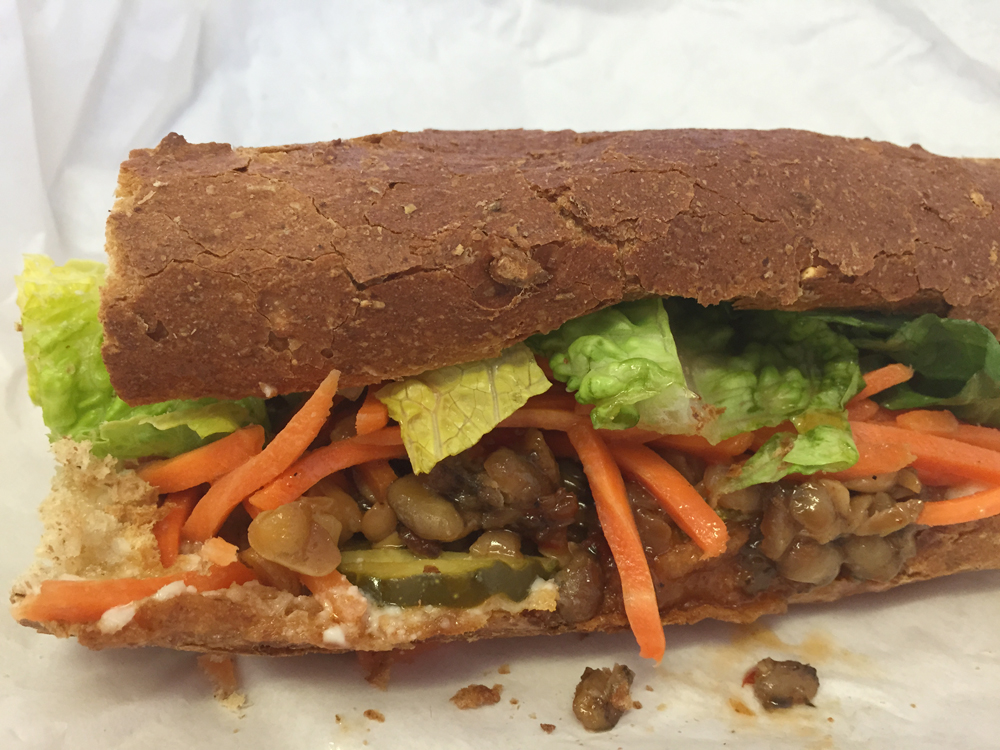 I love this sandwich so much I even created a salad version of it so I could easily enjoy the flavors at home, anytime I want! There are so many flavors going on in there. The pickles and veggies are crisp, the sweet tempeh is perfect, and the vegenaise makes it all that much better. I always get mine on a whole wheat bun (toasted!), and I could eat it pretty much everyday. Bonus- it's $1 off on Tuesdays!
2. The Sancho- Tempeh, green chili, cream cheese, grilled onion, lettuce, tomato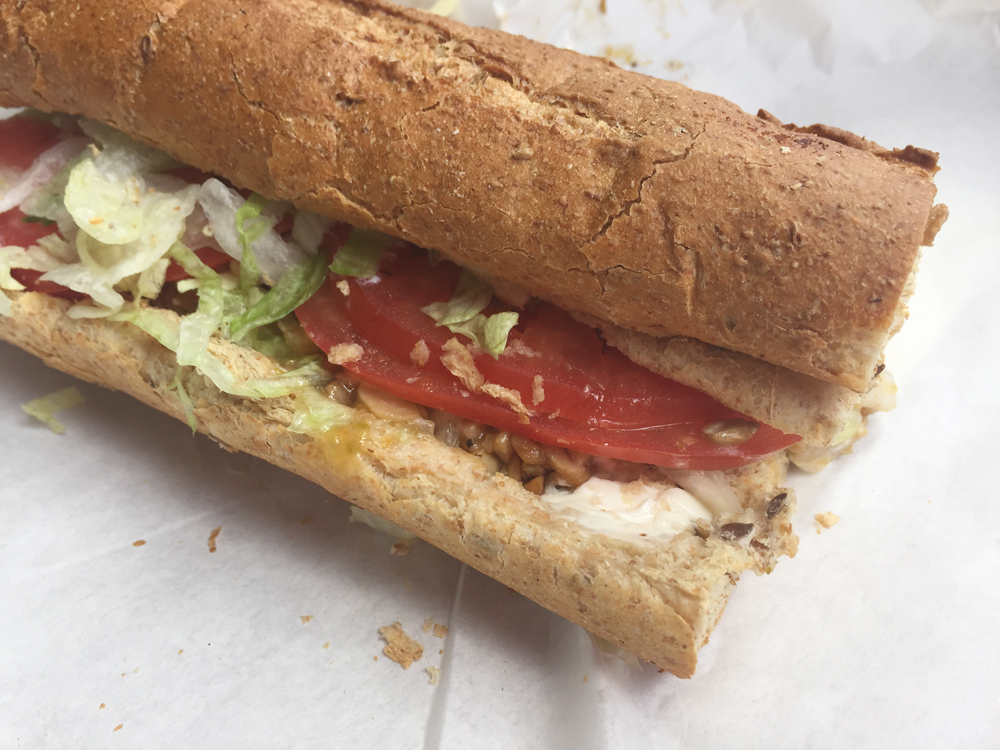 Okay, so these last two are actually tied. You guys know I'm a fool for green chile in tacos and burgers, but it turns out that it's even better when paired with vegan cream cheese! (Also with melted cheese, as evidenced in my Meltdown Grilled Cheese which was inspired by this sandwich and another one they serve). It's not spicy, but it's SO flavorful!
3. The Veggie Reuban- Tempeh, sauerkraut, cheese, thousand island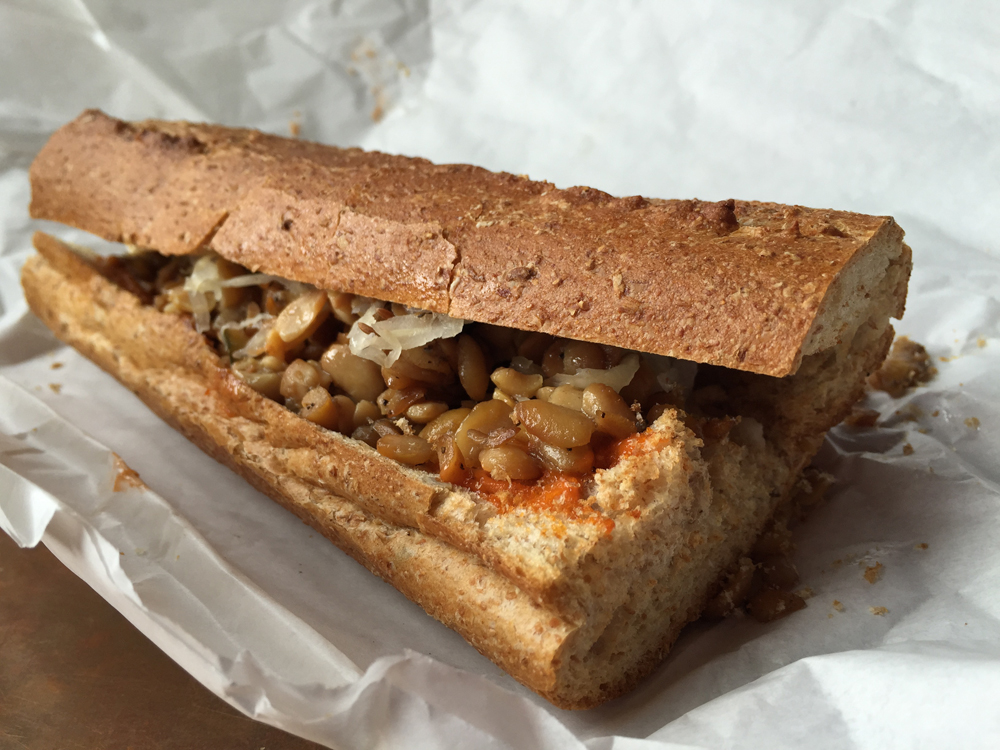 Like I said, this one is actually tied for second place. The (vegan) thousand island they use on here is ridic. I think I might go get one for lunch today, in fact!
Part of what makes Subculture so great is the same as all the other restaurants I've reviewed on MHVE- they're not totally vegan. If you live in the real world, it's likely that you have omni friends and family, possibly even a significant other, and you'd like to be able to eat out with these people! The places I choose for MHVE are spots that have something good for everyone, so everyone will be happy.
So if you and your group are looking for a casual meal (they do have beer and some booze!), Subculture is great. The subs are huge and reasonably priced, and they also have salads. They're at 1300 Pennsylvania, and they even have bike delivery in a limited area.
Want more Denver-area restaurant reviews? Check out my Mile High Vegan Eats page!