Warning: Some of these pics are about to make you seriously jealous… Like this Salted Caramel Butterscotch Cupcake from the Watercourse Bakery/ City O' City! Jason bought it for me while we were out on a walking break one afternoon at work, and believe it or not, it was even better than you'd think! How is that possible? Well you see… the inside of the cupcake? It's all caramel sauce!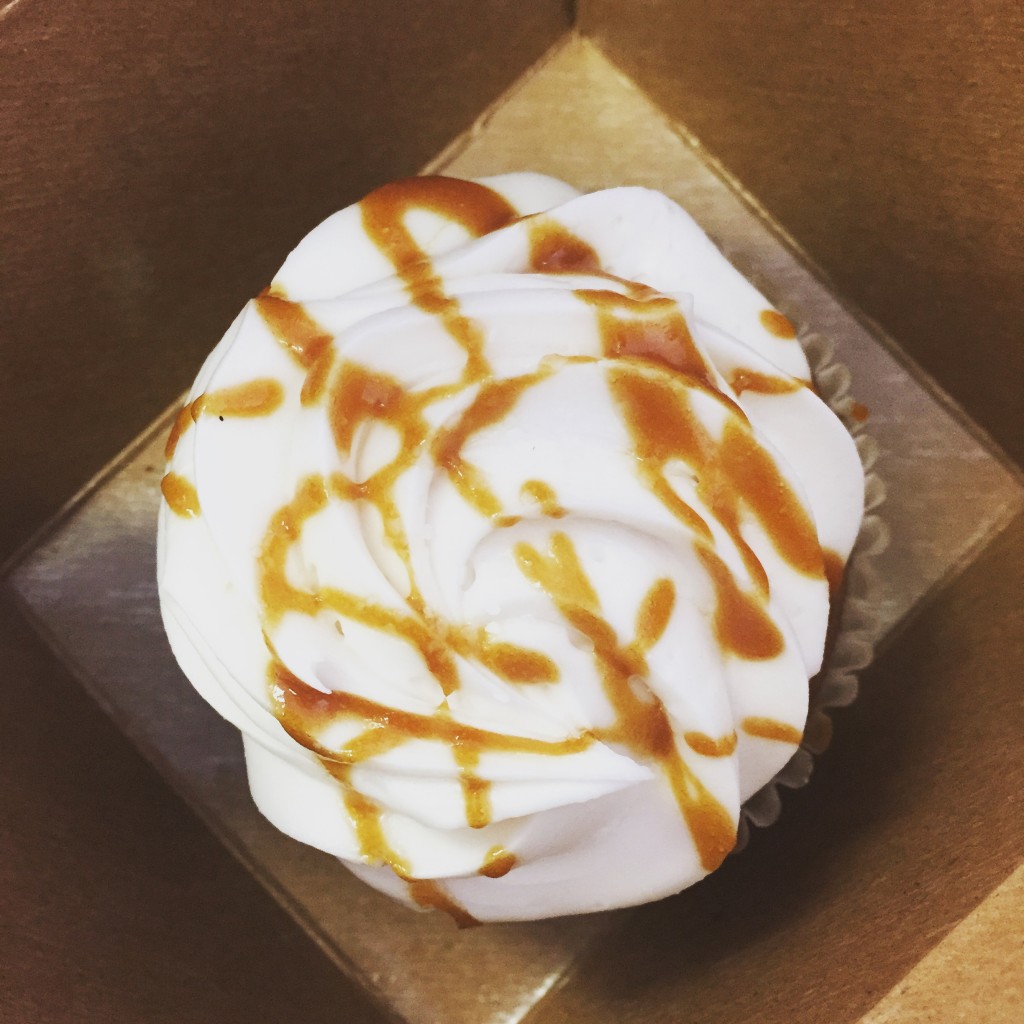 I'm very lucky to work across the street from an all-vegan bakery… but I'm probably even luckier that I don't have a big sweet tooth, otherwise I'd be there like every day!
This enormous plate was my reward for doing 4 hours of landscaping work last month … The veggie sandwich is made with Dave's Killer thin-sliced, and it has FYH cheese, tomatoes, lettuce and pickles, along with fries and a salad with FYH vegan ranch!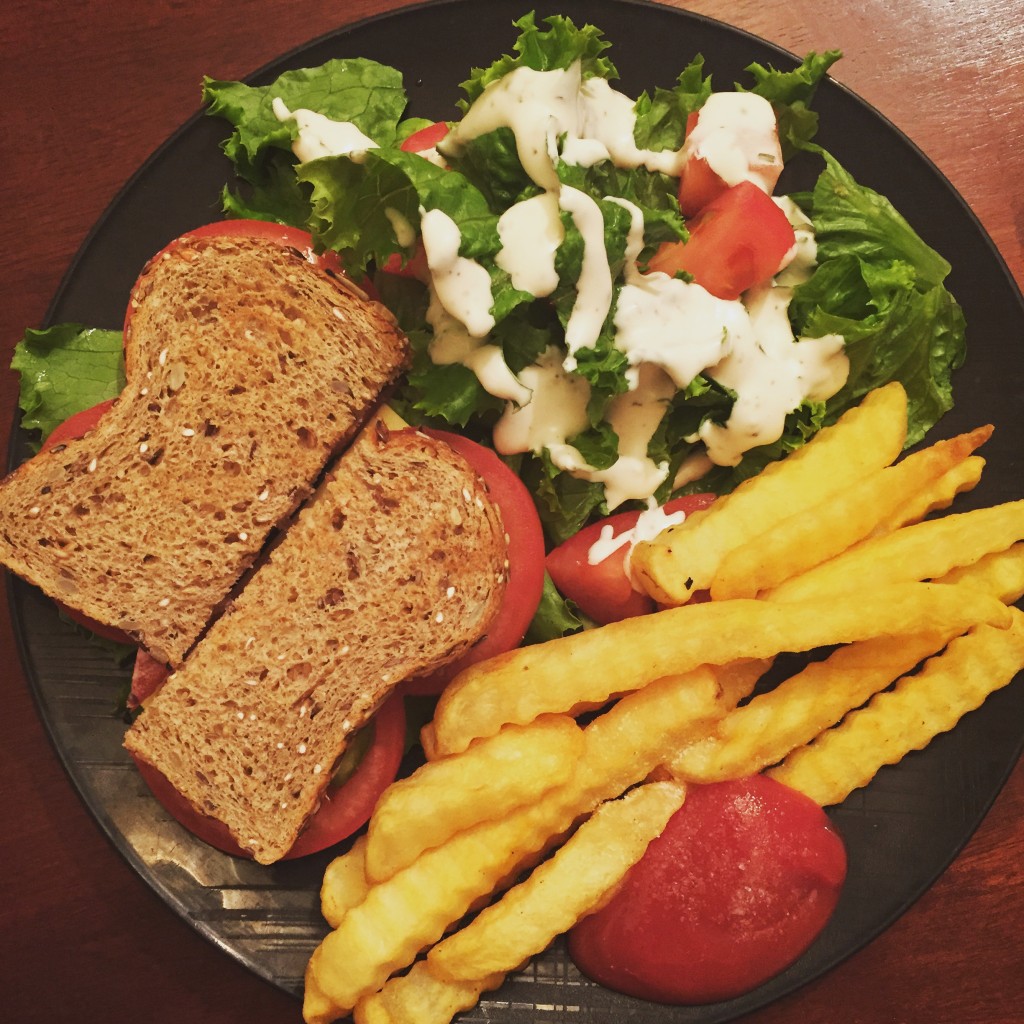 Then there was the day when I hadn't been grocery shopping in forever, but was reallyreallyreally hungry, so I scrounged around and came up with this: Fettuccine with melted Earth Balance, lots of salt, and fresh basil!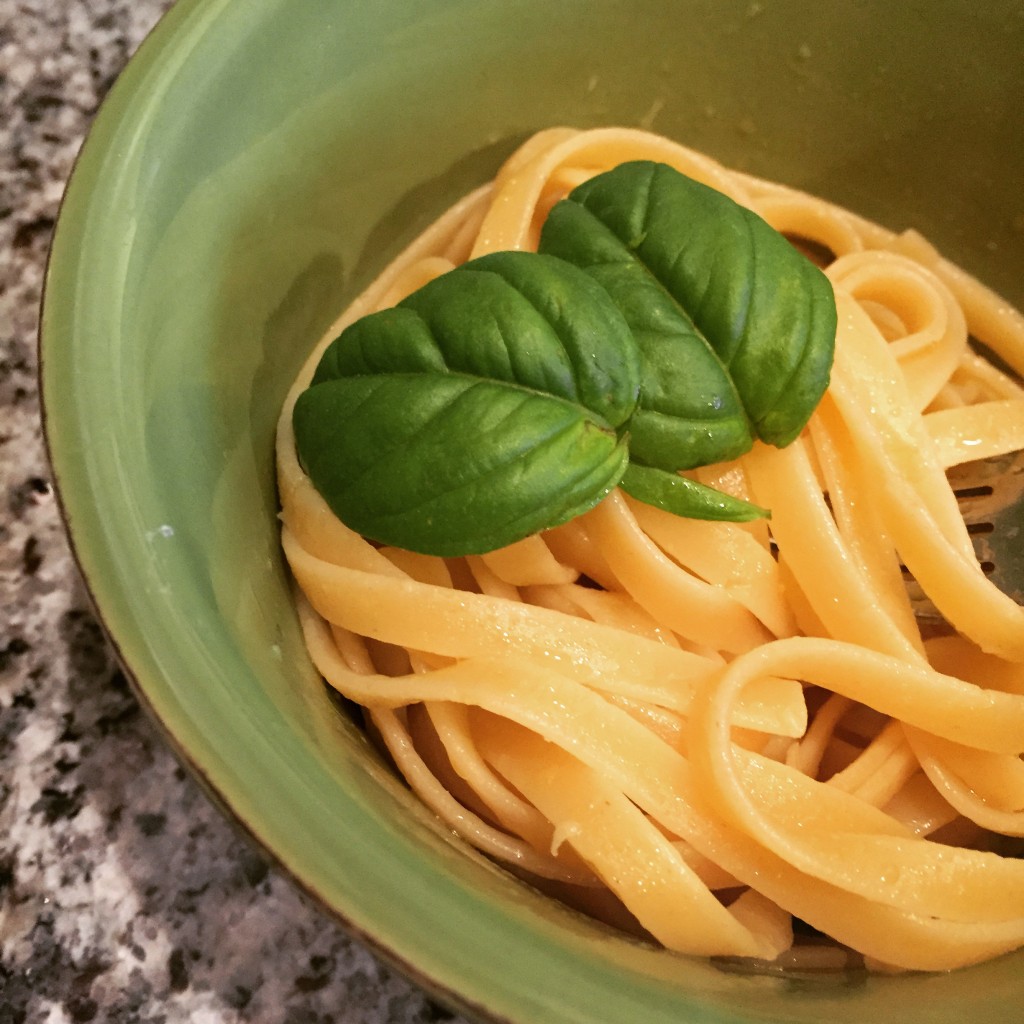 This Steamed Broccoli and BBQ Baked Tofu mix became one of my favorite work lunches of the month!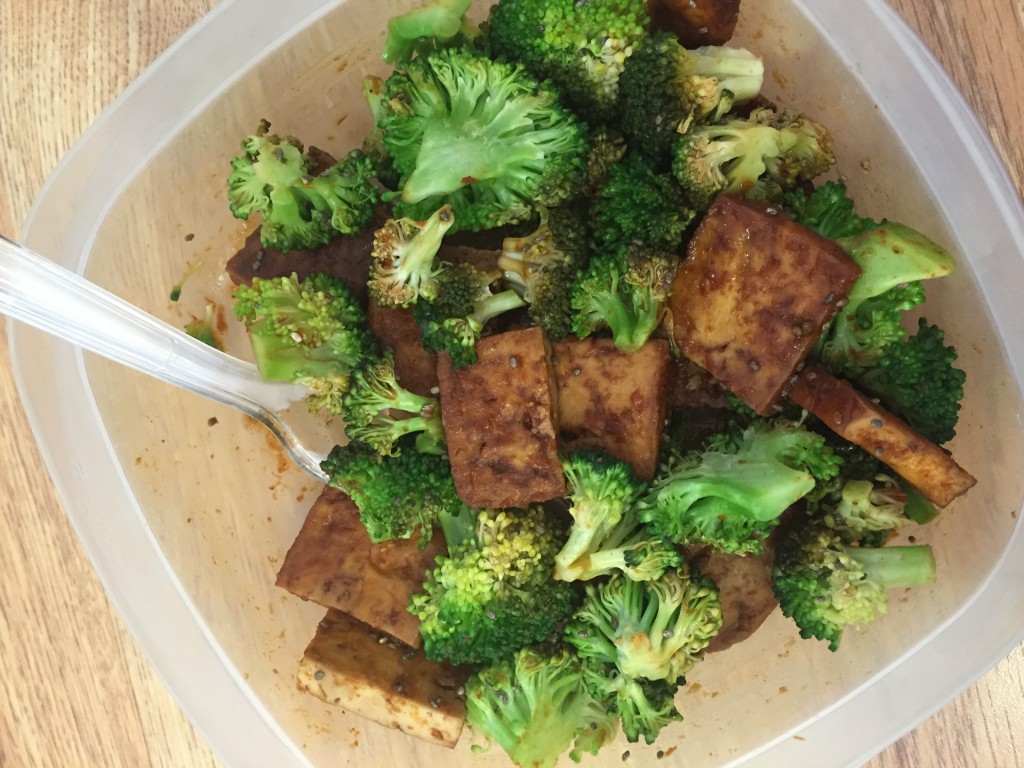 And I'm so so lucky that my new condo is in delivery distance from Sunny Gardens, the SE Denver Chinese restaurant with TONS of vegan meat options! That night I ordered some Chicken Fried Rice, and it was soooo good!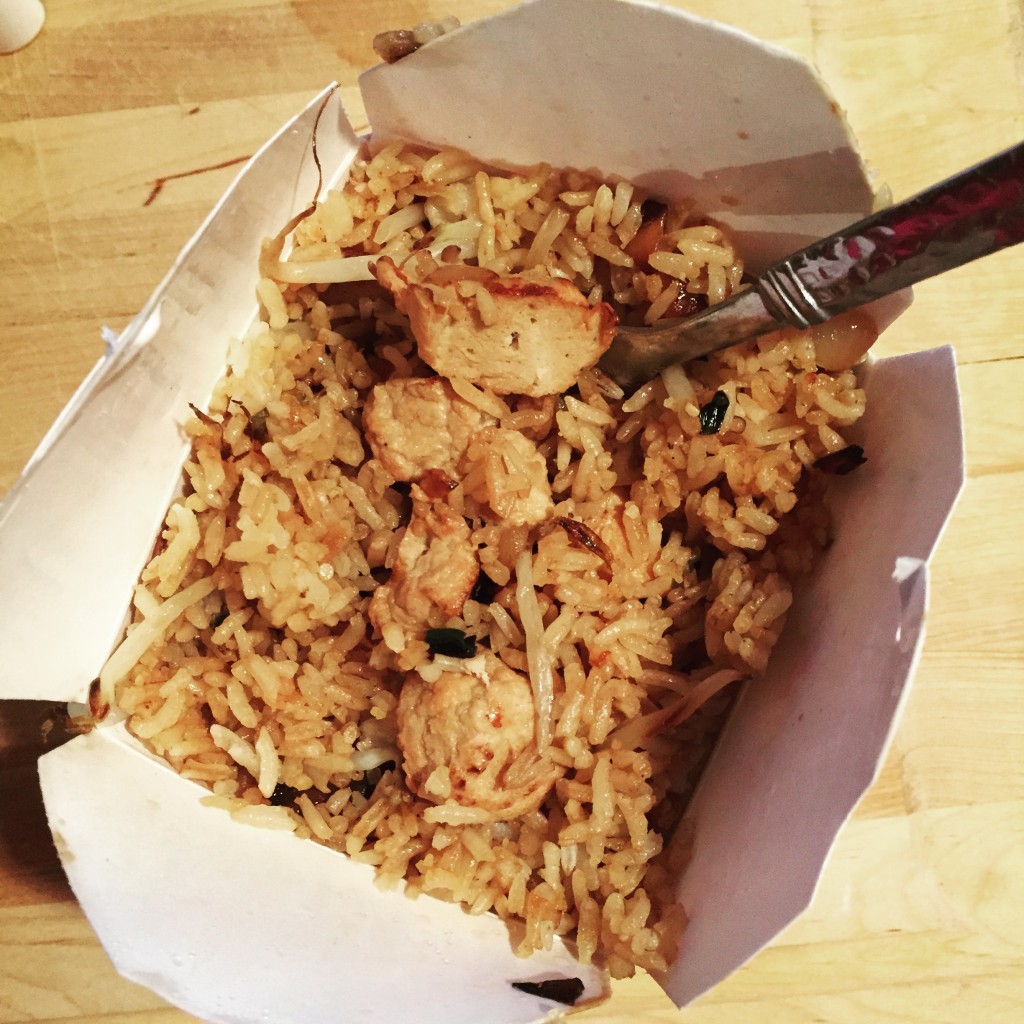 Hmmm… what else? I've mentioned before that I'm a fan of Kroger's Simple Truth line of vegan products, especially their breakfast sausage patties and burgers- Here's a Burger with the works (tomato, lettuce, Vegenaise), along with fries and some homemade "honey mustard".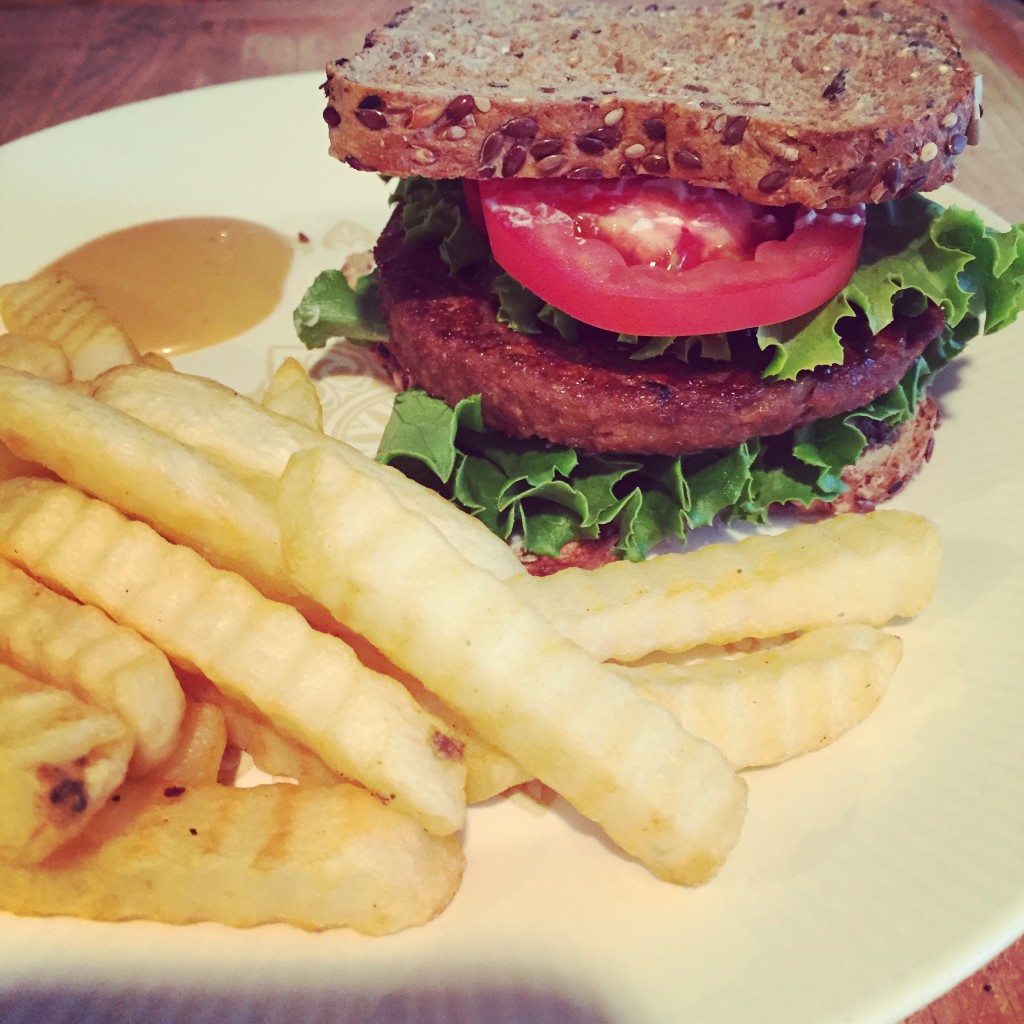 And last but certainly not least… My Incredibly Delicious Mexican Layered Dip: Single Serving Sized! I had a nice quiet date night with myself a few weeks ago (you can sort of see the bottle of white wine in the background!), and this dip was perfect.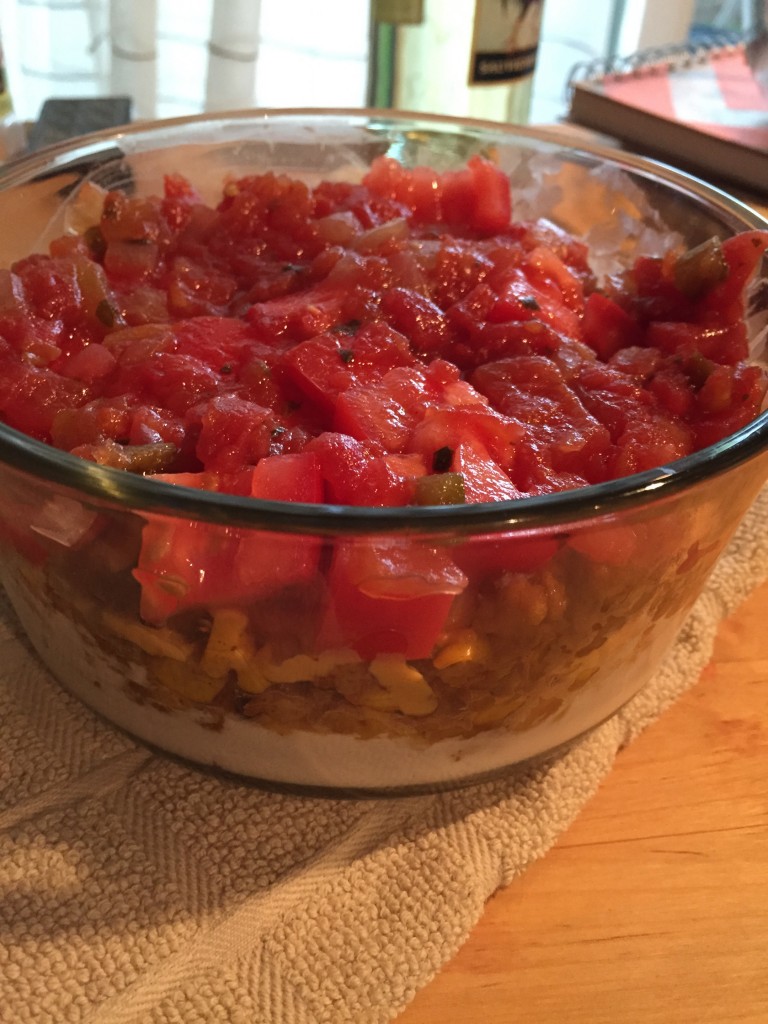 And that's it for this episode of What I Eat When I'm Not Blogging 🙂