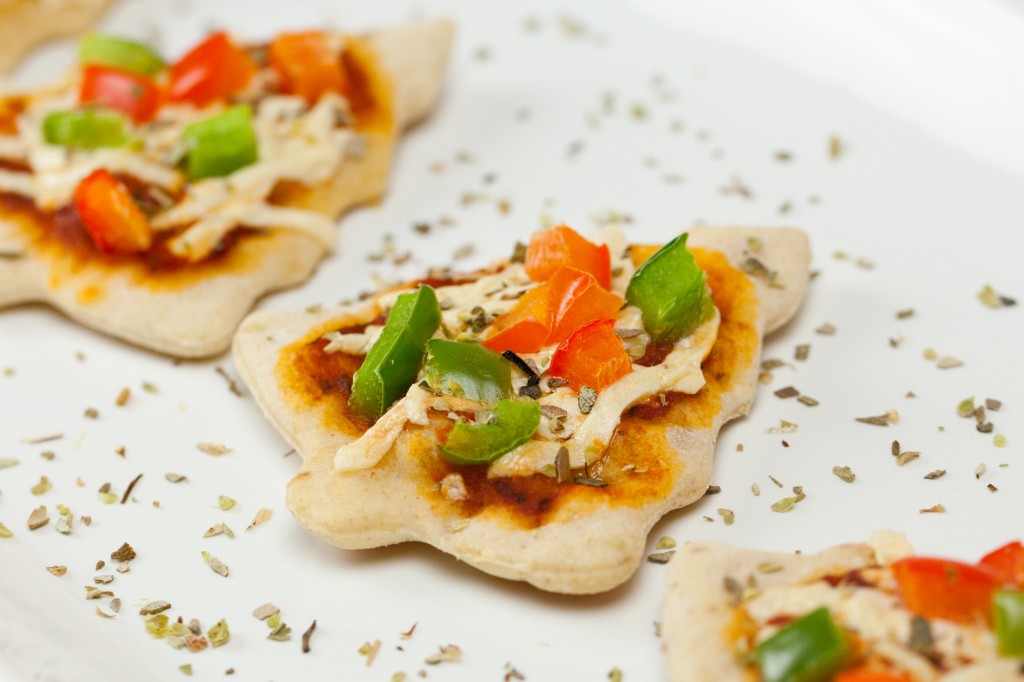 Looking for the perfect appetizer for a casual holiday party? Or maybe a fun finger food for the kiddos? These Little Christmas Tree Pizzas might just fit the bill!
I was feeling a bit whimsical last weekend. Well, whimsical and, honestly, sad. I skipped all the Christmas stuff this year (because of my trip, and also because – as usual – my life is a bit upside down), and it's had me in a little bit of a funk because I've always loved Christmas decorations and lights more than just about anything else in the world. Obviously, I'm beyond excited about my trip and it's the best reason in the world to forgo the decorating fun (#noregrets) but I needed a little something Christmasy…
Also I was feeling a bit peckish. I may or may not have been drinking.
And so, I give you little Christmas tree pizzas. They couldn't be simpler: Either whip up a batch of your favorite pizza dough (here's MY favorite) or grab a pre-made batch from your local grocer, add some sauce, vegan cheese, and green and red bell peppers.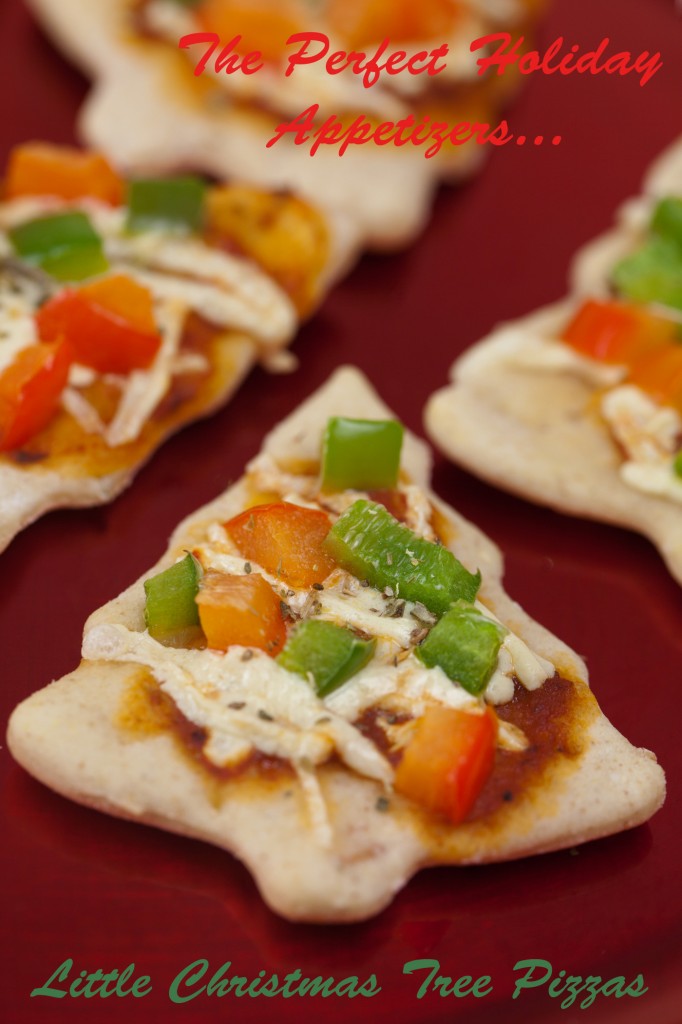 Seriously. Simple. And you know what else? I hope you're all having the most wonderful holiday season ever, no matter what holiday it is you celebrate! Cheers!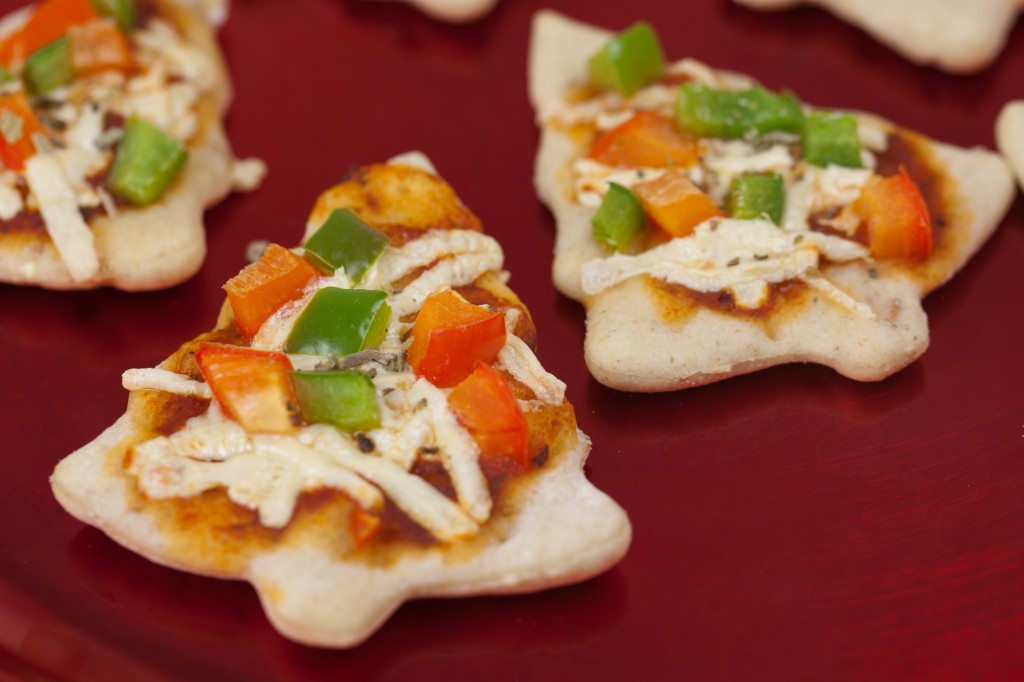 ---
Little Christmas Tree Pizzas (Makes ~25 3″ trees)
Ingredients:
1/2 batch of pizza dough
1 small red bell pepper, diced
1 small green bell pepper, diced
Your favorite pizza sauce and seasonings
Daiya mozzarella shreds
Directions:
Roll out your pizza dough on a floured surface, and cut with the cookie cutter. Top each with ~2 teaspoons of pizza sauce, the diced peppers and whatever other seasonings you're using (I used S&P and oregano). Top with cheese and bake on cookie sheet at 350 for 7-8 minutes.
Enjoy!