I mentioned the Gunnison Vitamin & Health Cafe to you after a recent camping trip. I also shared a Roasted Sweet Potato Spinach Salad recipe with you a couple days ago that was based on one of their menu items! So we passed through Gunnison on our camping excursion, and it was my first time in town. Happy Cow led us to this cafe, and I couldn't have been more pleased with their offerings!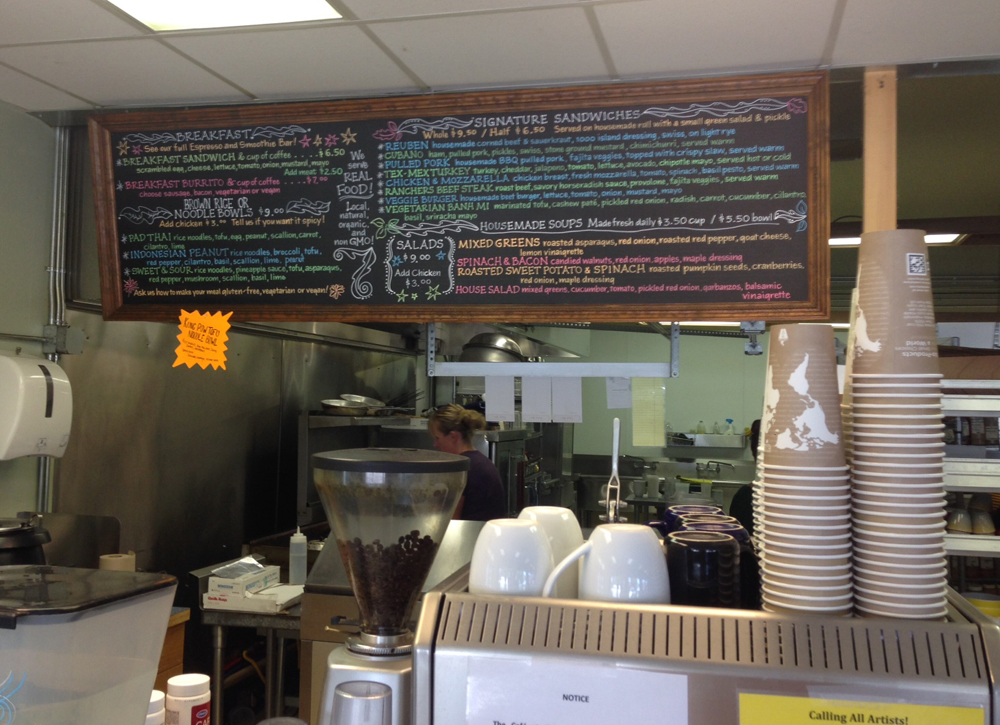 Not everything on their menu is vegan, but much of it is…
Breakfast Burritos with tofu, tempeh bacon, and avocado
Sweet & Sour Rice Noodles with pineapple, tofu, and asparagus
Indonesian Peanut Noodles with tofu, broccoli, and red pepper
Plus they can make most anything on their menu vegan if you ask!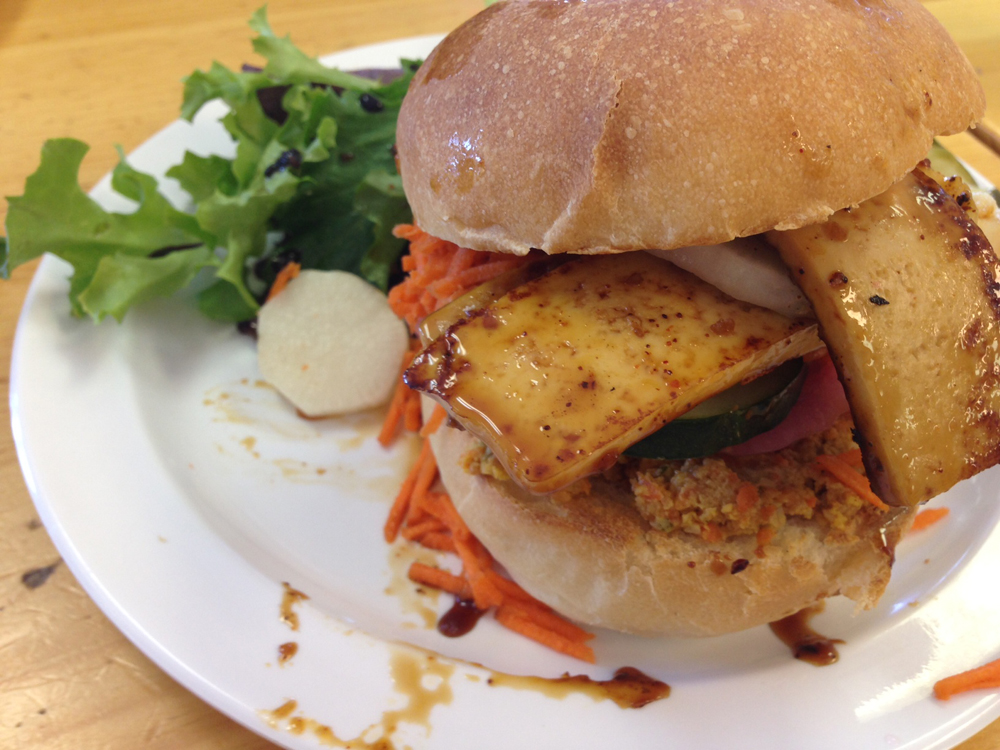 I went with the Vegetarian Banh Mi, which was actually already vegan because they use Vegenaise in their aioli! When there's a vegan Banh Mi on the menu, I'm helpless. I have to order it. This one was definitely not a disappointment! Tons of crisp, pickled veggies, and the tofu in a spicy peanut sauce. And cashew pate! Delicious. And as you can tell from the picture, messy. It came with a small side salad and (thankfully) unlimited napkins.
M had the Veggie Burger, which has a most exciting and delicious "secret" ingredient…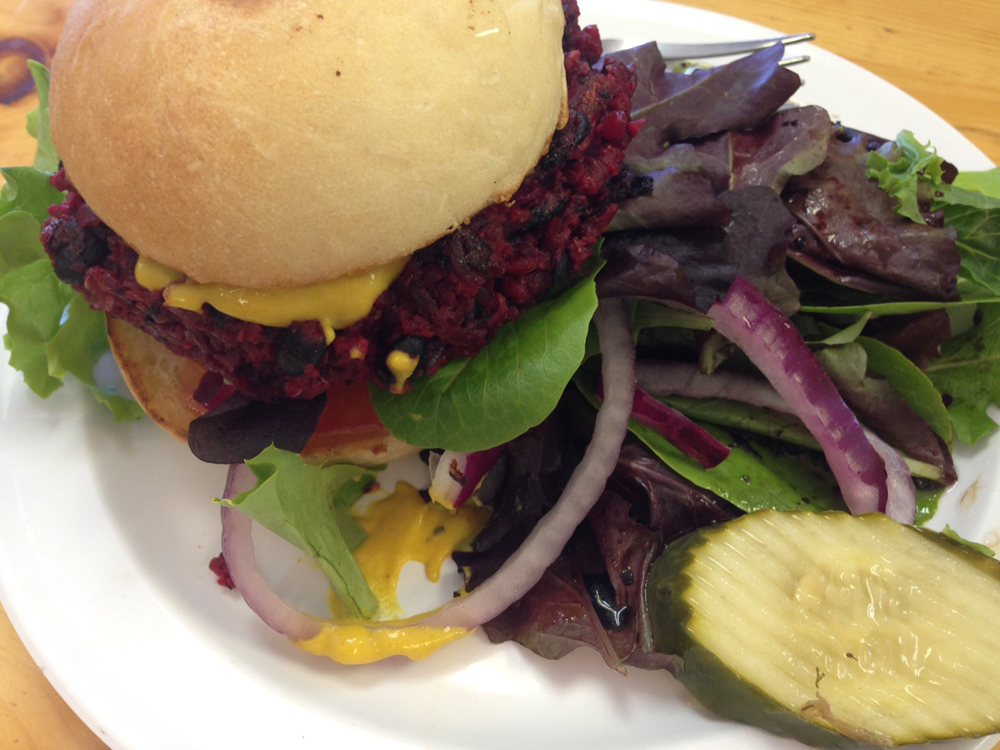 Beets! You know I love beets (grilled, in smoothies, anyway I can get 'em!) so I couldn't wait to steal a bite of this burger. Made with brown rice and black beans, along with other stuff, this burger was packed full of flavor. It's the kind of patty that is soft and falls apart on you as you're eating it, but that's alright. The flavor was spot on, and that's what matters. Also? Mustard and beets go together shockingly well!
The cafe is part of the Co-op in Gunnison, and there are also TONS of vegan products for sale in the store part. Milks, frozen items, packaged goods, snacks. You name it. If the RV wasn't already stuffed to the gills with vegan yummies, I could've done some serious damage in there! So the next time you find yourself in beautiful Gunnison, make sure and stop by!
Want more Colorado restaurant reviews? Check out my Mile High Vegan Eats page!