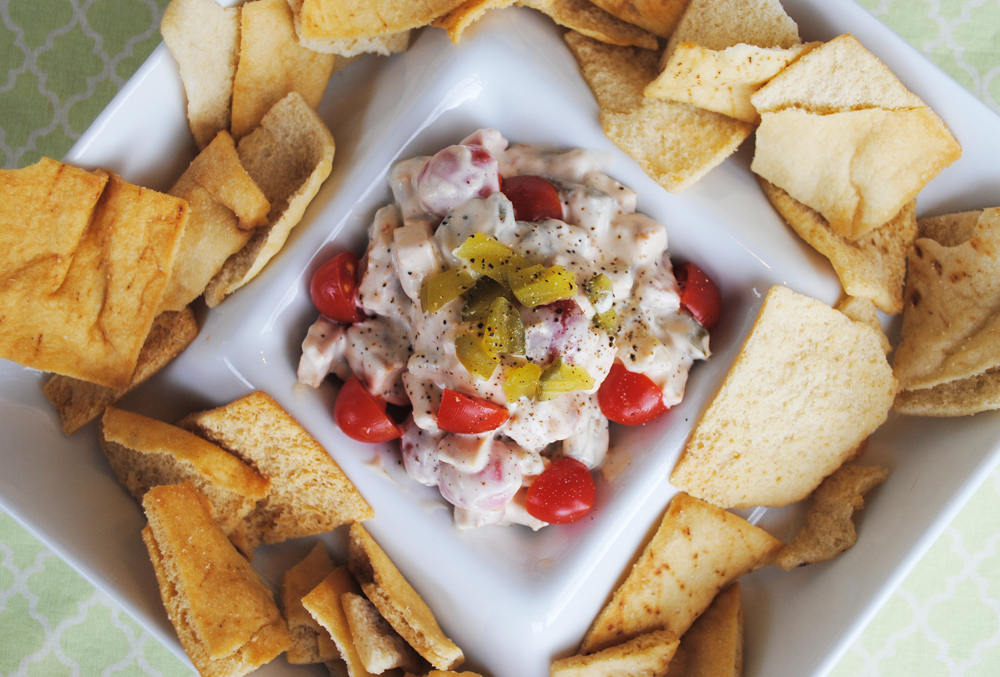 Like many vegans, I often find myself staring at random food items and wondering "Can I make this into bacon?" Well, spoiler alert… when the food item in question is the new Nasoya TofuBaked, the answer is a resounding Yes!
They sent me a few packages of their newest flavor, Chipotle, and asked me to create an appetizer recipe. (If you're more into the teriyaki flavor, check out my Teriyaki Tofu n' Butternut Bowls!) If you're not yet familiar with TofuBaked, it's cubed tofu that has already been marinated and baked, and is ready to eat! You can heat it and include it in a bowl or stir-fry, and you can slice it cold and put it on a sandwich. Very versatile! And since I really want you to try it, one lucky reader is going to receive FIVE free product coupons from Nasoya!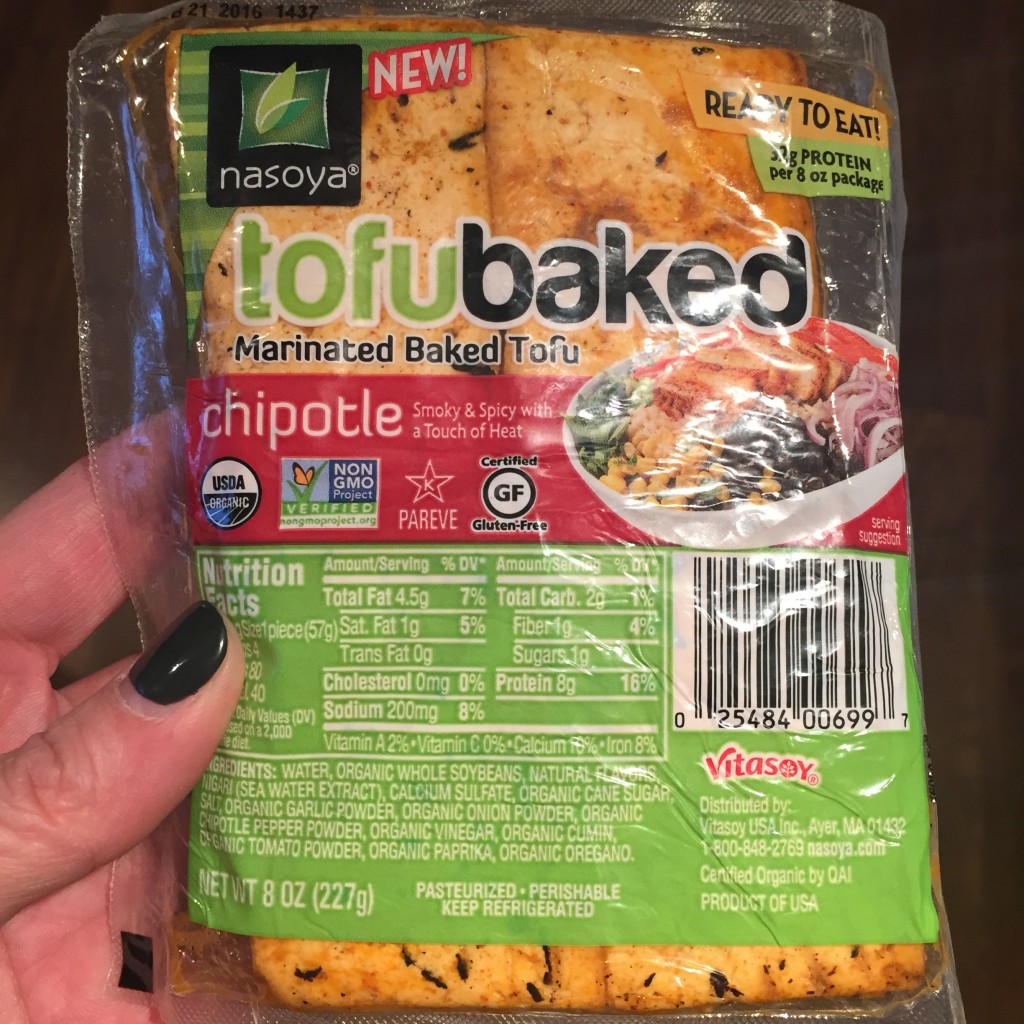 Not having been a really active cook lately, I'll admit that I hit a small mental roadblock. I couldn't come up with anything, until the bacon idea surfaced. I decided to slice the tofu really thinly, then fry it. Like bacon. At first I was planning to recreate my BLPTs using the chipotle "bacon", but then my mom (who is visiting) mentioned that she would really prefer a dip… and since I like to make my mom happy, Chipotle BLPT Dip it was!
With or without spicy bbq sauce…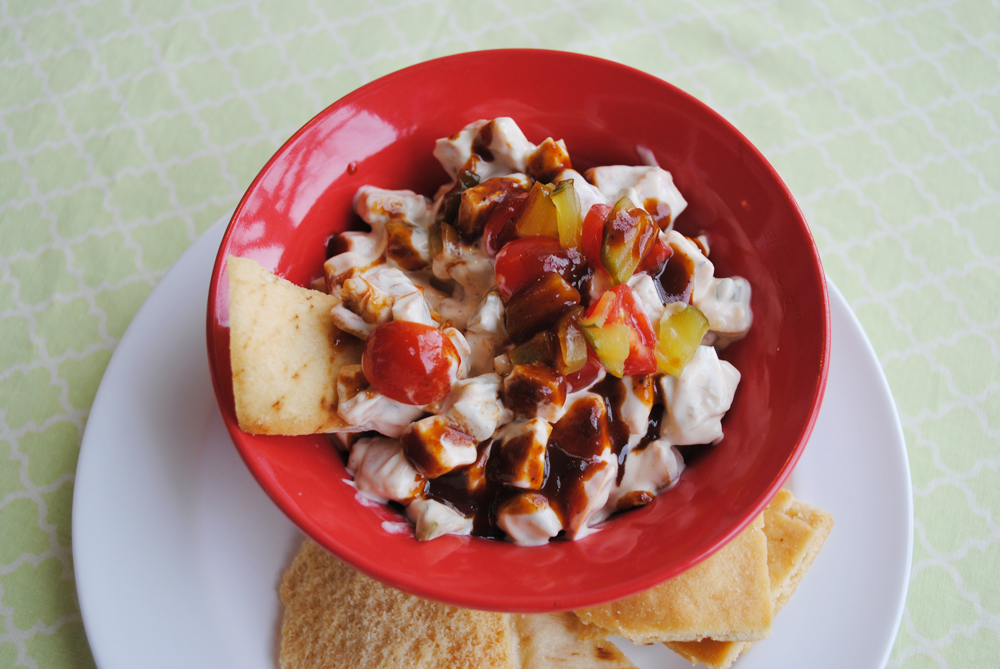 This dip has all the flavor of a BLT with pickles, but better because of the smoky, chipotle tofu bacon. It's delicious perfection, really.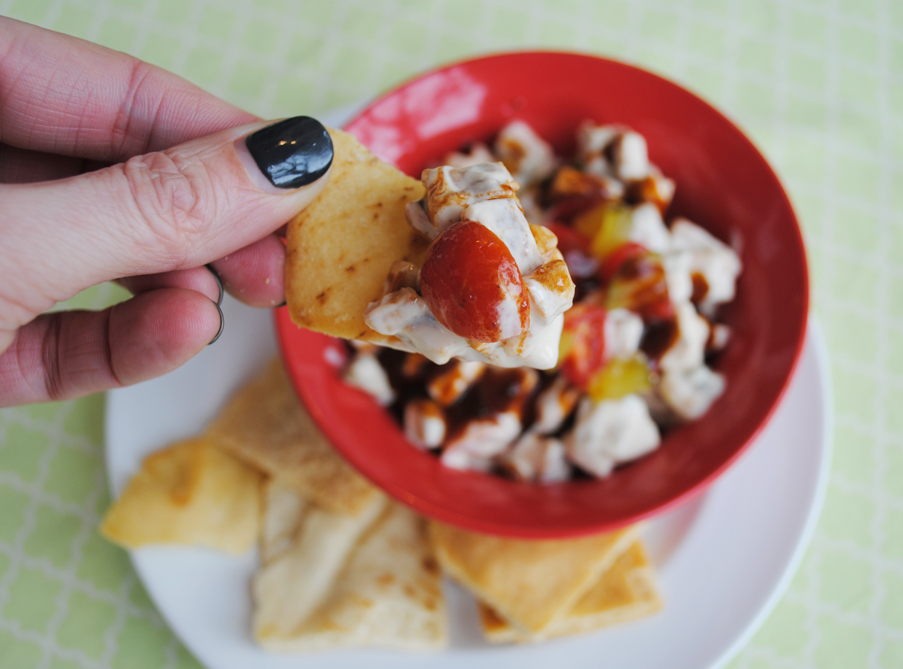 I served it with crispy, salty pita chips, but any hearty dipper would work. I can't help but point out how perfect this would be for that upcoming football game everyone is talking about… Oh, and in case you need more appetizer ideas… Enjoy!
---
The Giveaway
One lucky reader will win FIVE Nasoya free product coupons! To enter, leave a comment below answering the question of the day: Which meal of your day is most likely to include tofu? Tofu scrambles for breakfast? A tofu stir-fry for lunch? Lasagna with tofu ricotta for dinner? Be sure and log your comment into Rafflecopter to make sure it counts! Contest ends February 9th at midnight, mountain time. One winner will be chosen at random and announced the following day. Open to residents of the US only. Good luck!
*I was provided free product to review, but the opinions are 100% mine!
---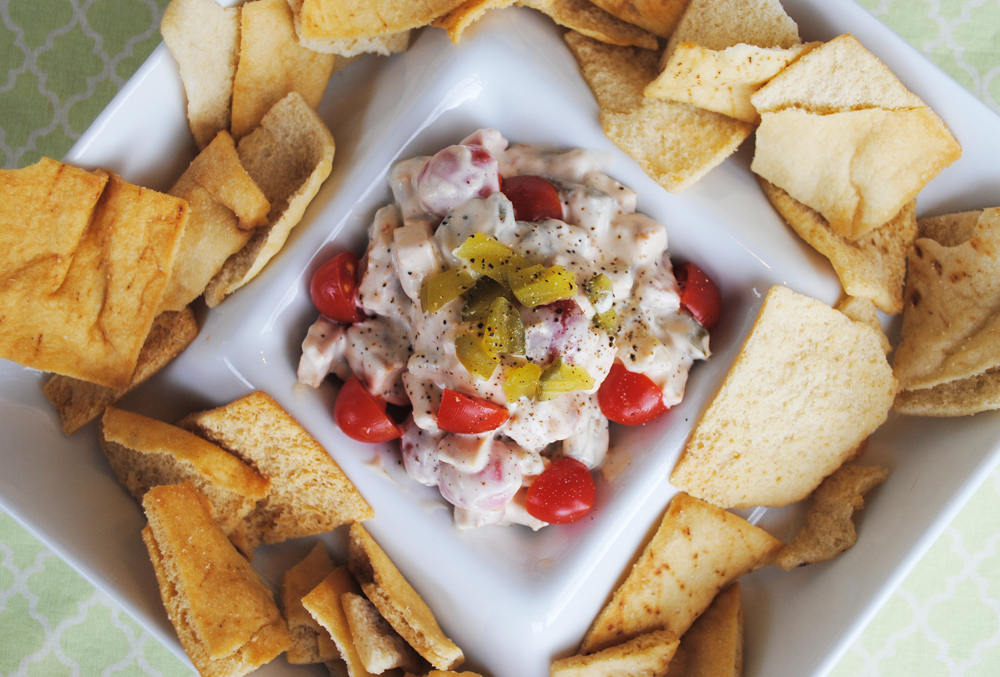 Chipotle BLPT Dip
2016-02-02 08:32:58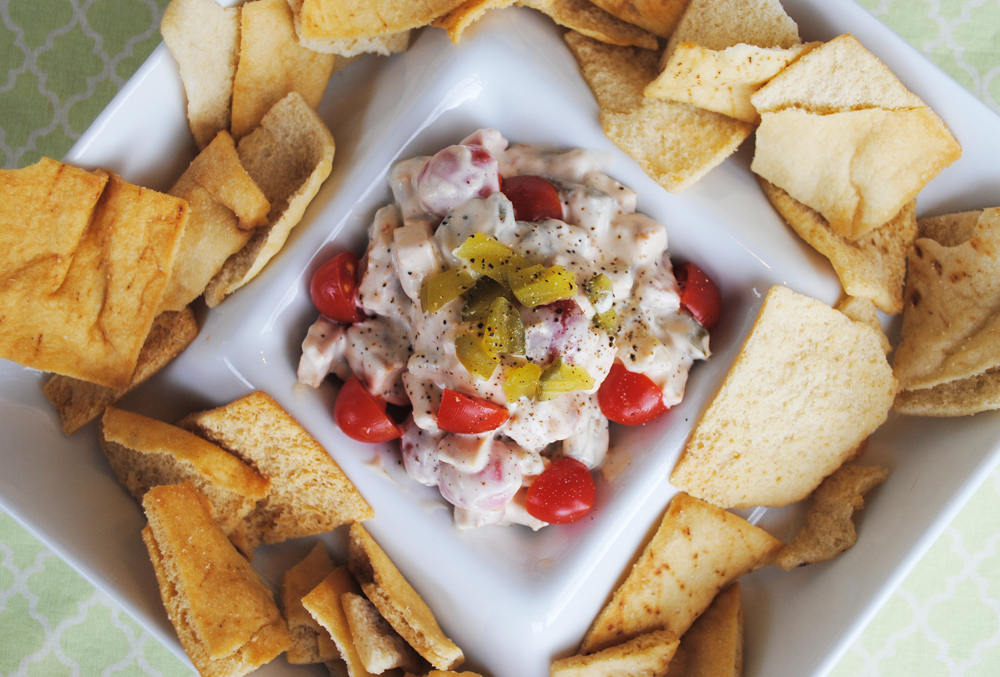 Ingredients
1 package Nasoya Chipotle TofuBaked
Sea salt (applewood smoked, if you have it!)
Non-stick oil for frying
~20 hamburger pickle chips, roughly diced
-15 grape tomatoes, sliced in half or thirds
1/2 cup vegan mayo
1/4 cup vegan sour cream
BBQ sauce, if desired
Salt & pepper
Instructions
Slice the tofu lengthwise into thirds. Heat the oil in a large frying pan over medium high heat, and cook the tofu for 5-6 minutes on each side or until crispy like bacon. Before flipping, give it another spritz with the spray and sprinkle with the salt.
Roughly dice the tofu and allow to cool while combining the rest of the ingredients. Stir in the tofu and refrigerate for about an hour. Top with a little extra salt and pepper, and drizzle with the bbq sauce if you're using. Serve with a hearty chip, and enjoy!
Notes
Makes 2+ cups of dip!
That Was Vegan? http://www.thatwasvegan.com/