These posts are kinda fun! I (unabashedly) stole the idea from by pal Bianca because I love seeing what other people eat… and I assume you want to see what I eat because I'm very interesting and important!
This was the PB&J Waffle from City O' City, the all vegetarian (and mostly vegan) restaurant near my office. I hardly ever have breakfast there (although I definitely grab their tofu breakfast burrito to go!), but I did join my friends Chels and Eric there the other morning for some delicious nibbles and snarky banter! Anyway, what you see here is a flavorful waffle drizzled with peanut butter anglaise and jam, topped with bananas and potato chips. It was fantastic!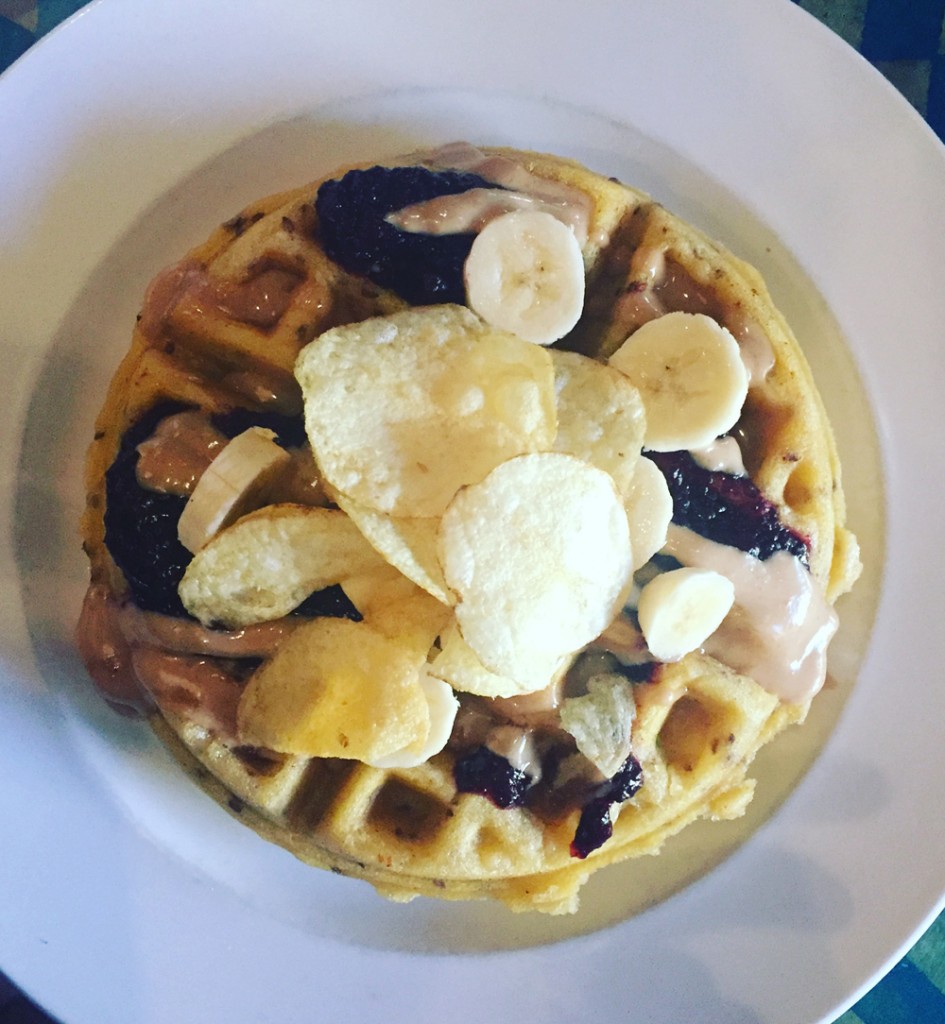 Oooh, then there was the night my mama and I went to Seasons 52 for happy hour. I've written about the vegan menu at Seasons 52 before, but I have to tell you their bar is just gorgeous! And their drink list? So good! On the right was my Mango Jalapeno Crush (gin, mango, lemonade, jalapeno, cilantro, and cucumber), and my mom had the Hawaiian Pineapple Cosmopolitan (pineapple vodka and Patron).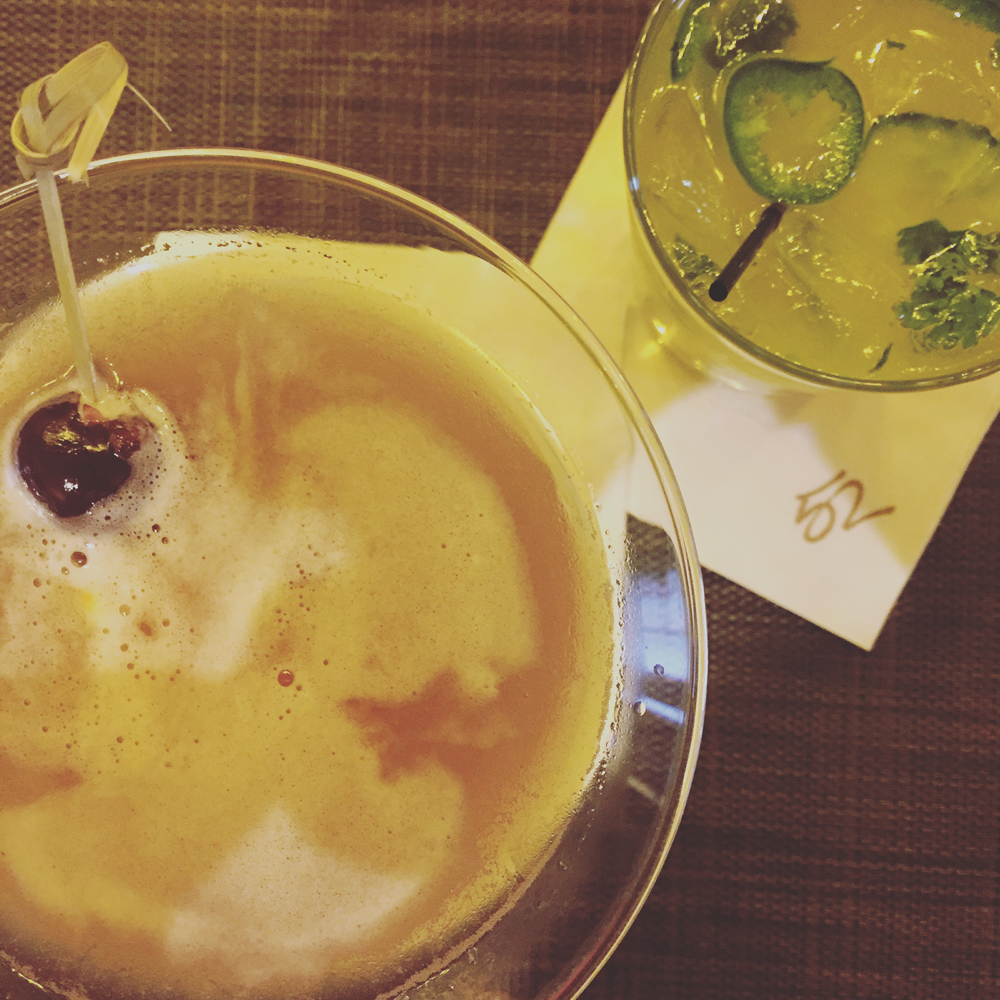 I try to eat healthy at work, and this is one of the salads I like to bring… It's just lettuce and variety of fresh veggies (bell peppers, cukes, onions, tomato) topped with my very own Agave-Sriracha baked tofu. I used salsa for my dressing because healthy!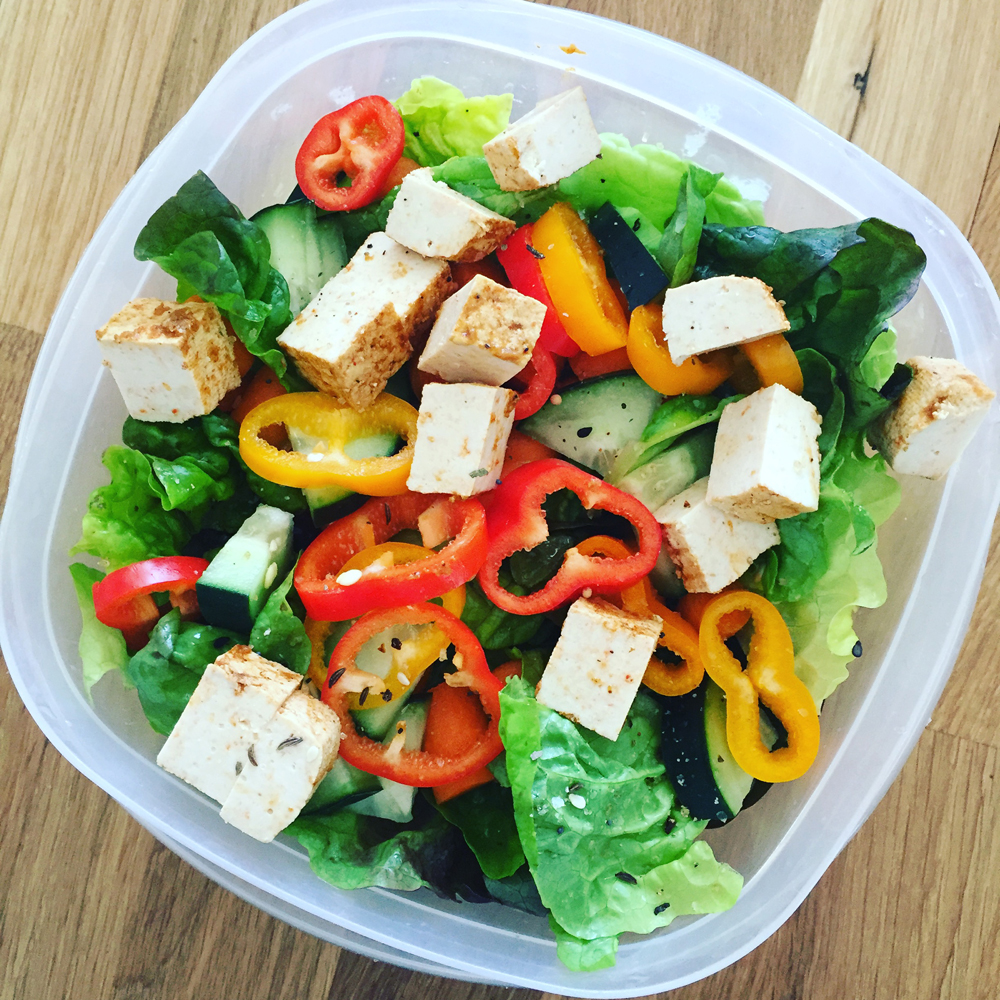 These next two are from last month's All You Can Eat Vegan Pizza Buffet- which I know sounds too good to be true, but I swear it's a real thing! And it happens every month, and it's only $10! My friends Chris and Patrick put it on at their family restaurant (Bonnie Brae Tavern) and the pizza is so delicious that I can't even.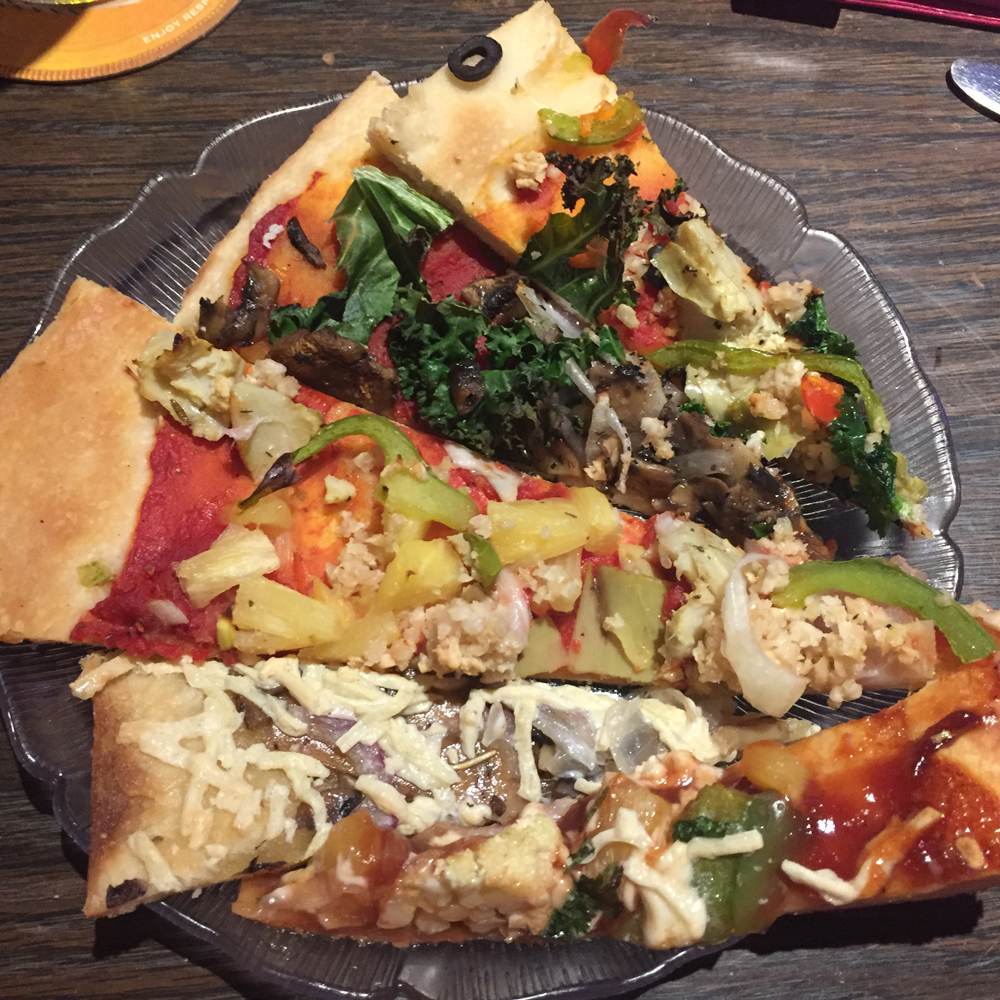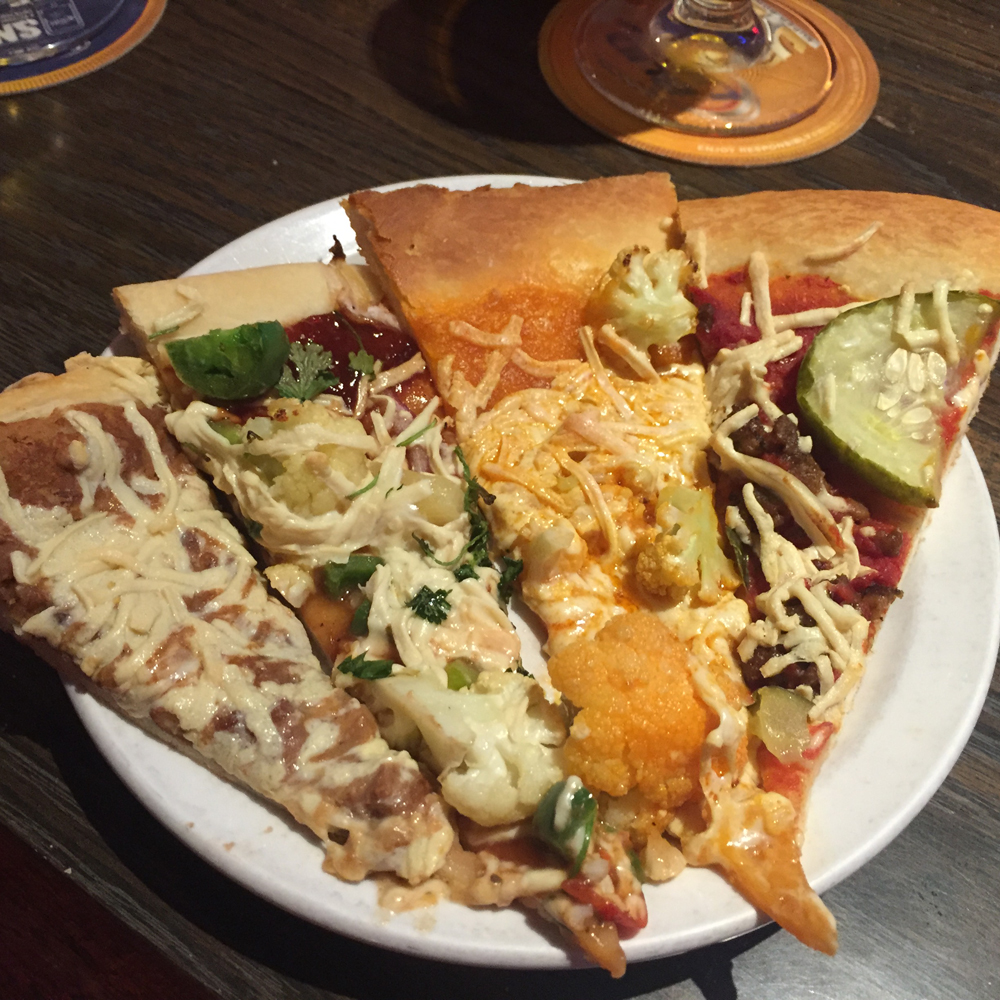 And this delicious meal… Oh no, wait, that's just Sally! She may look like a burrito, but she's definitely not food. Cute though, right?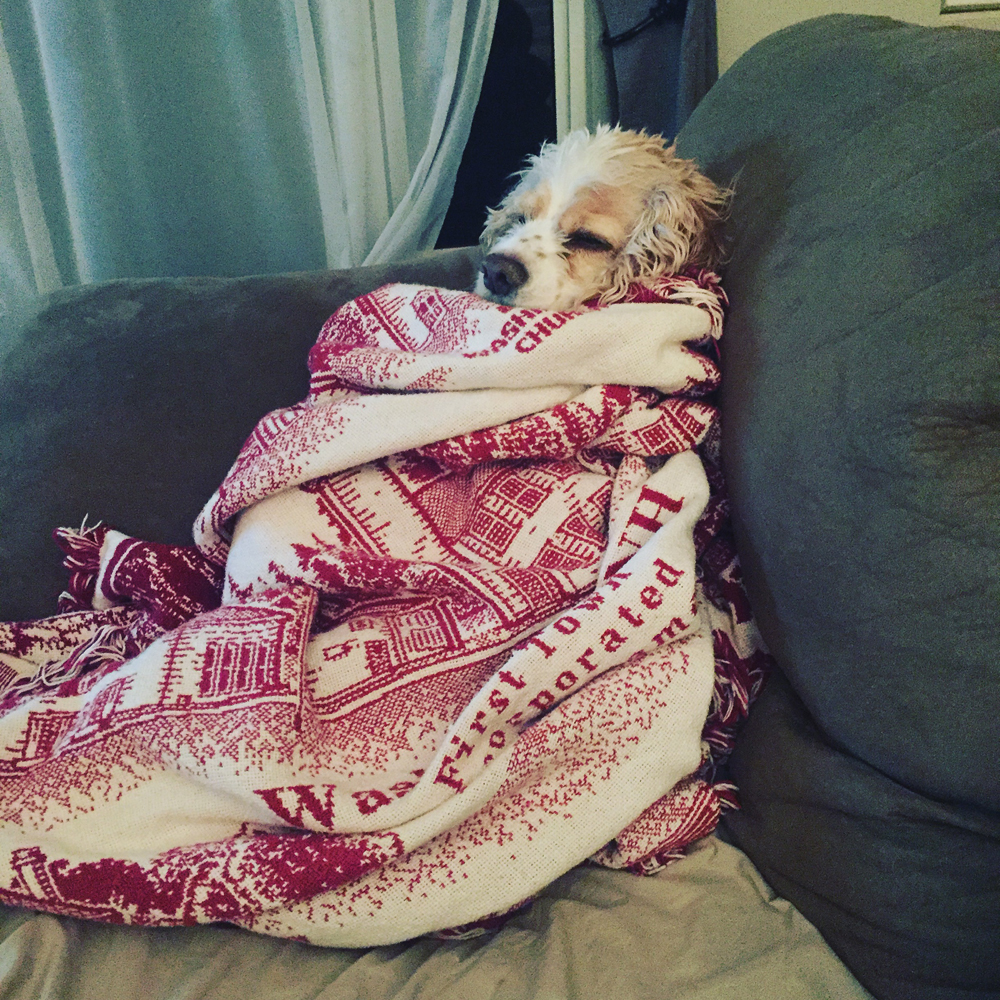 I found this Jamaican Style Vegetable Empanada at the Dollar Tree Store (while picking up some of my fave $1 veggie burgers!). It's accidentally vegan and really quite flavorful. Plus it only took 2 minutes to cook, and was only $1.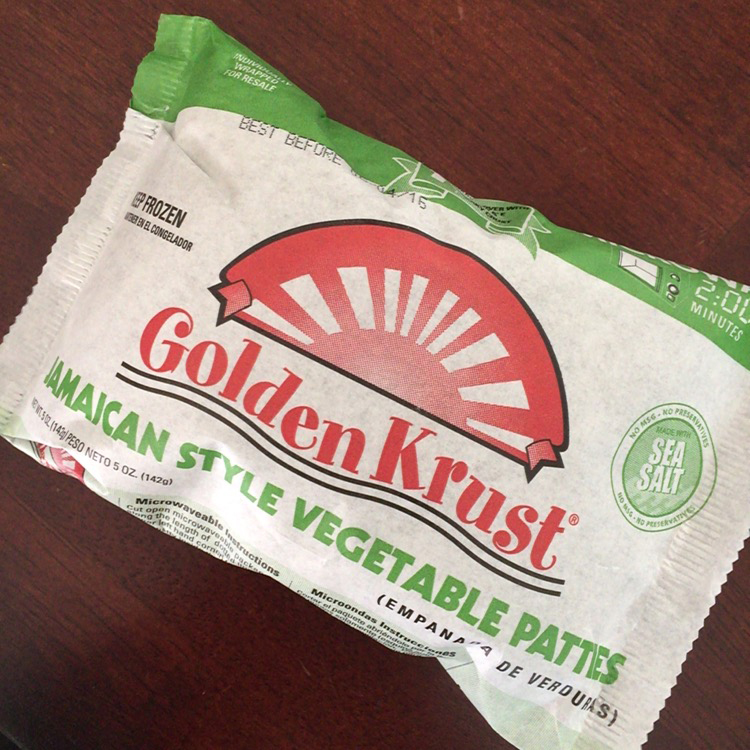 My mom and I were shopping when she was here, and stopped at Whole Foods for a quick Second Breakfast from their prepared food bar… I ended up with some steamed broccoli, "cowboy hashbrowns" topped with veggie green chile, and I can't remember what the green cakes were. Something with chickpeas and a really green veggie (obvs). I love how so many things on their food bars are marked vegan, don't you!?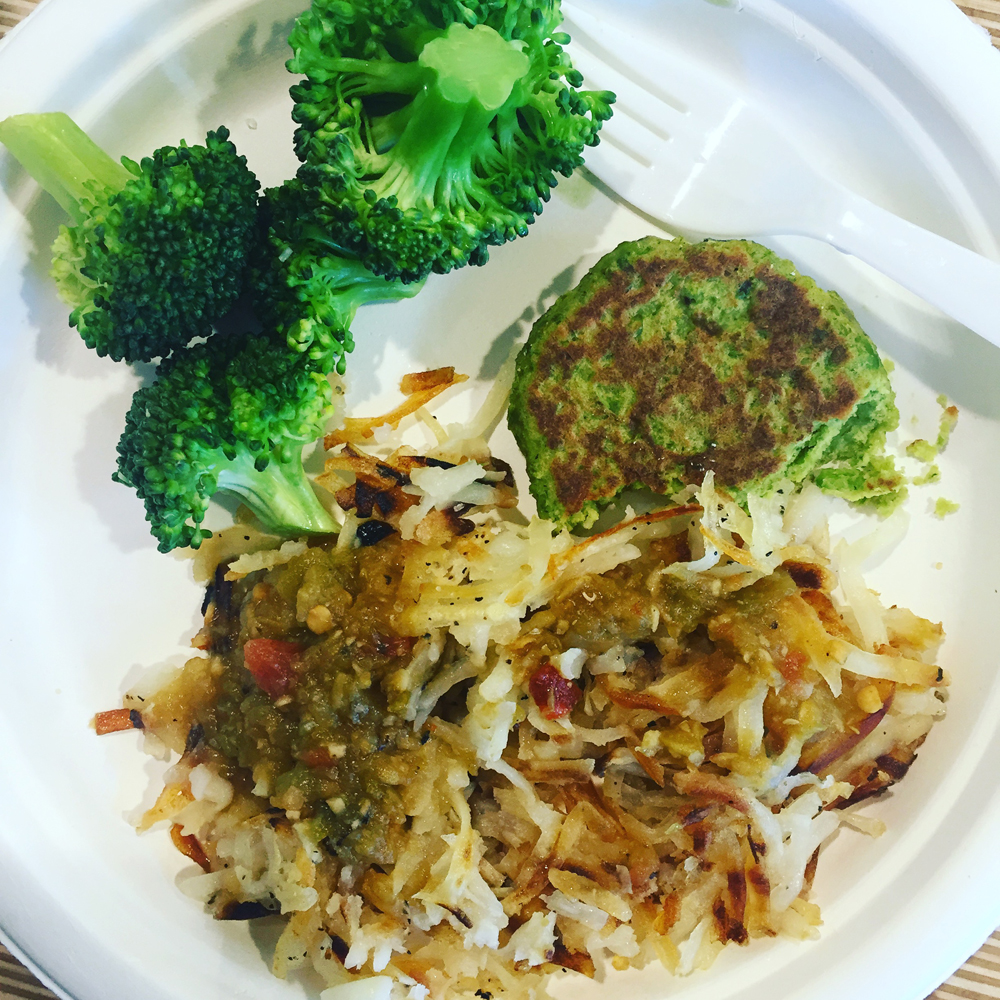 Up next, from Native Foods… the Native Oklahoma Classic: Basically a bacon cheeseburger, except with shaved seitan in place of a burger. And, of course, vegan.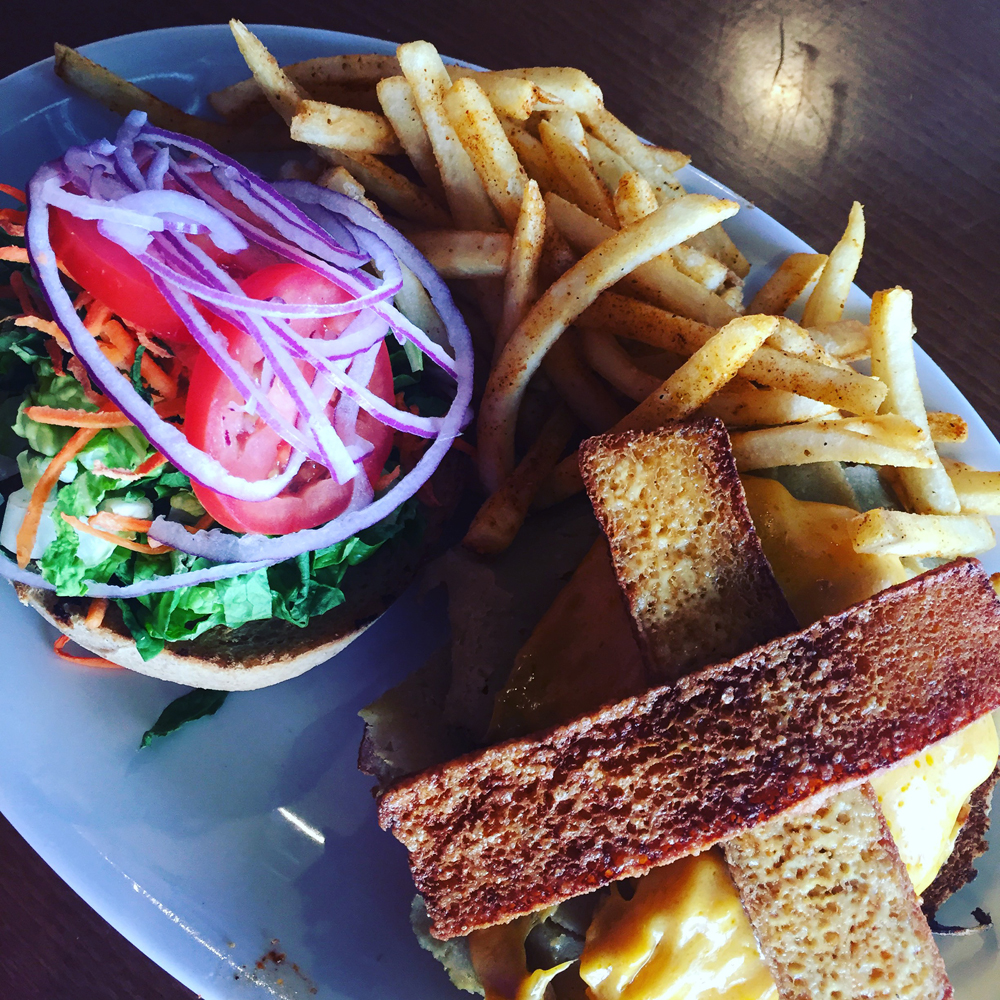 And… their Avocado Kale Cheese Dip! It's guac and their own cashew cheese and kale. My only thing is it would've been better warm, instead of cold.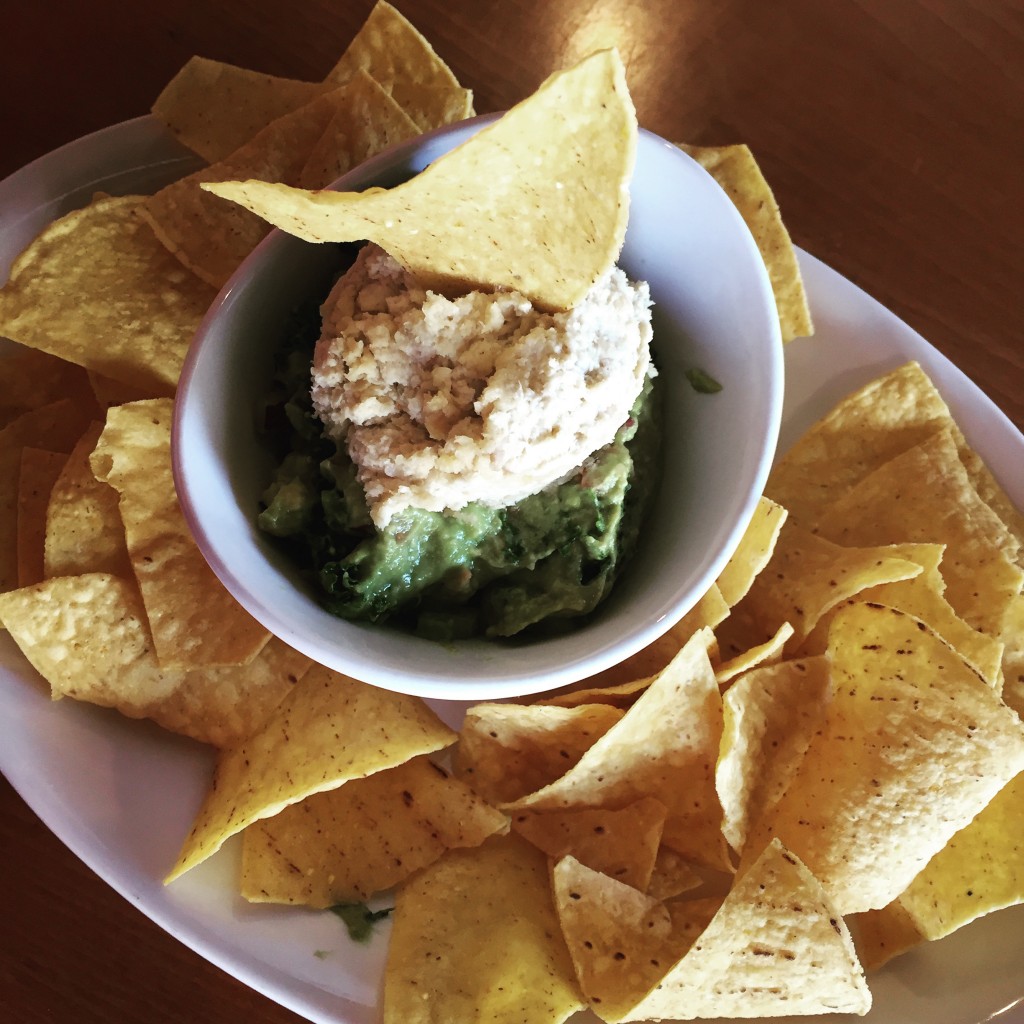 And finally – and I apologize for the terrible picture BUT I couldn't pass up the opportunity to brag about a great vegan find at a steakhouse – I was in Glenwood Springs for work a couple weeks back and all my cohorts wanted to go to Juicy Lucy's, a local steakhouse, for dinner. And look what I got- a really flavorful vegetable kabob AND onion rings!