Another round-up of all the "fascinating" things I eat when I'm not cooking for the blog, or eating for the blog… In no particular order EXCEPT for the first because it's wine and wine is awesome!
I don't remember who introduced me to McManis Family Wines, but I'm glad they did- for around $9 per bottle, this wine is fantastic. I've had the cabernet and the pinot noir and both taste more like $20 bottles. Great for that "everyday" sort of drinking, but when you want to take it a few notches above that box we all know you keep hidden away… Also, Sally is cute!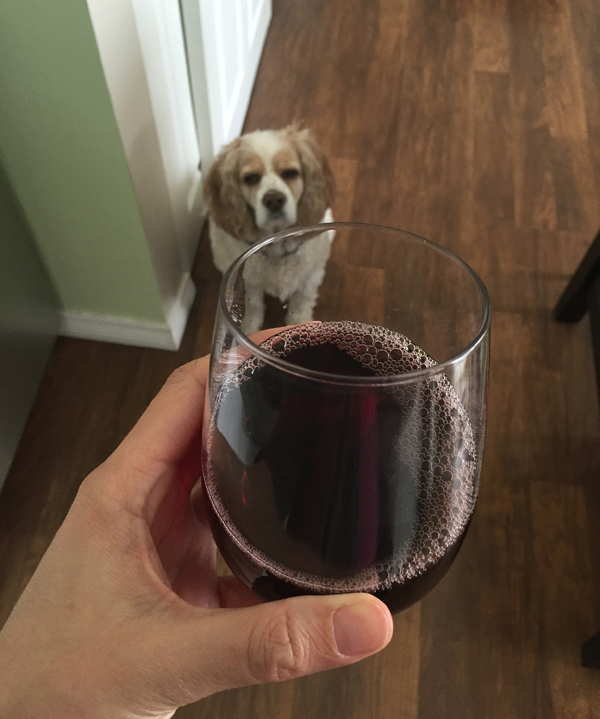 Have you guys tried the new Ben & Jerry's vegan flavors yet? The PB & Cookies is my favorite. Granted, it's the only I've tried so far, but still! I also happen to believe it's best enjoyed by the cone, scooped fresh in a B&J's shop, if you have one near you.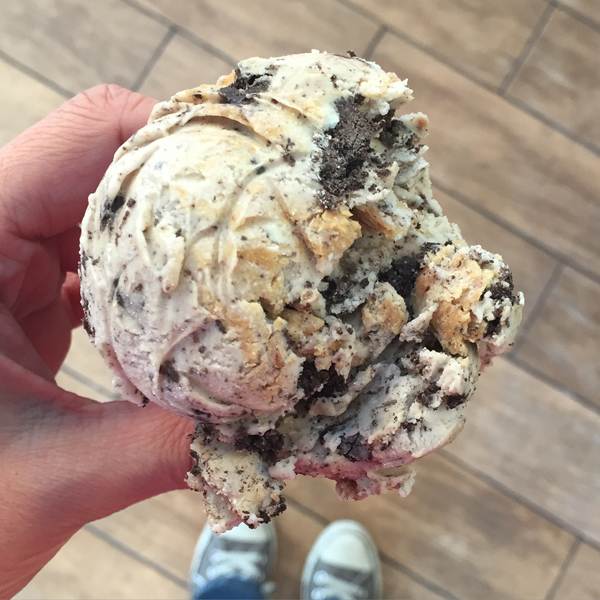 These next three are what Randy and I ate for brunch at Real Food Daily on my last day in LA… I had The Weekender which was way too big, but came with 2 pancakes, tofu scramble with cashew cheese, tempeh bacon, and hash browns. It was delicious, but I couldn't eat it all. And it was $17. I realize I've been away from LA for a while now so that's why the prices seem shocking, but…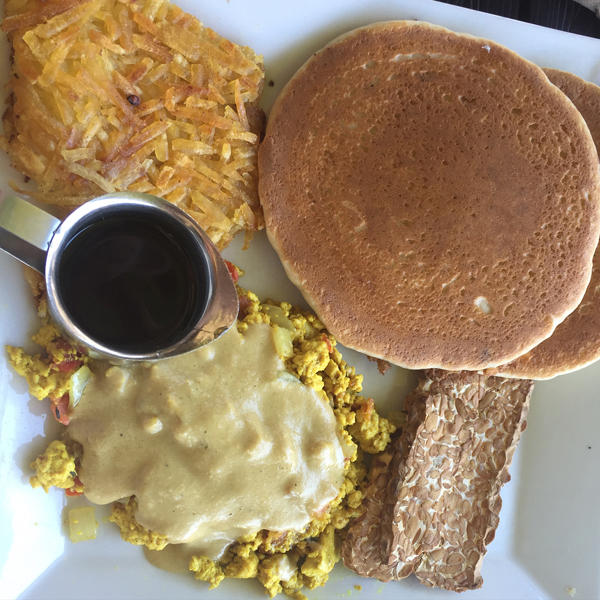 Randy ordered The Charlie, which was a mock tuna salad and SO GOOD (I may have stolen a couple 8 bites), and also a plate of Pasta Bravas to share, roasted red potatoes with a spicy cashew cheese: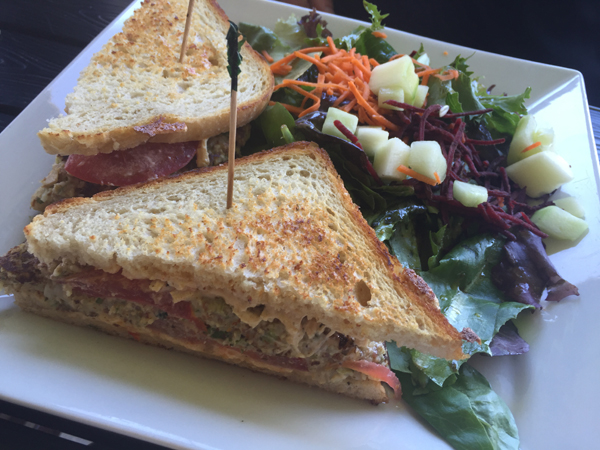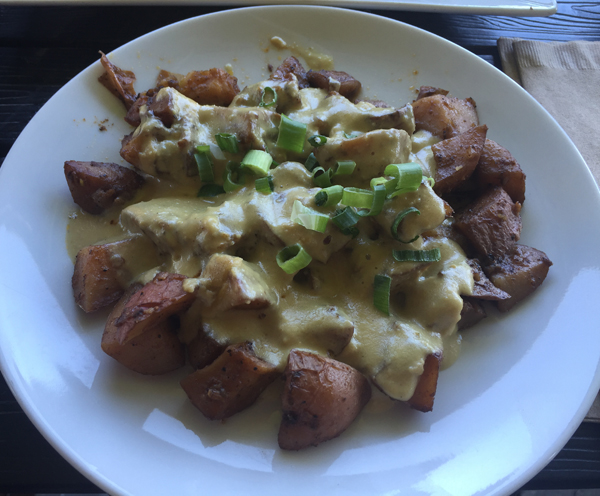 Next we have a really fresh and filling California Mixed Green Salad I had at Gladstones in Malibu. Tons of cucumbers and tomatoes and asparagus and of course avocado in there, with a red wine vinaigrette. True story: Both of my roommates worked at Gladstones when we first moved to LA. I was also hired as a cocktail waitress, but quit before I ever even started. Silly me, I would've made mad money!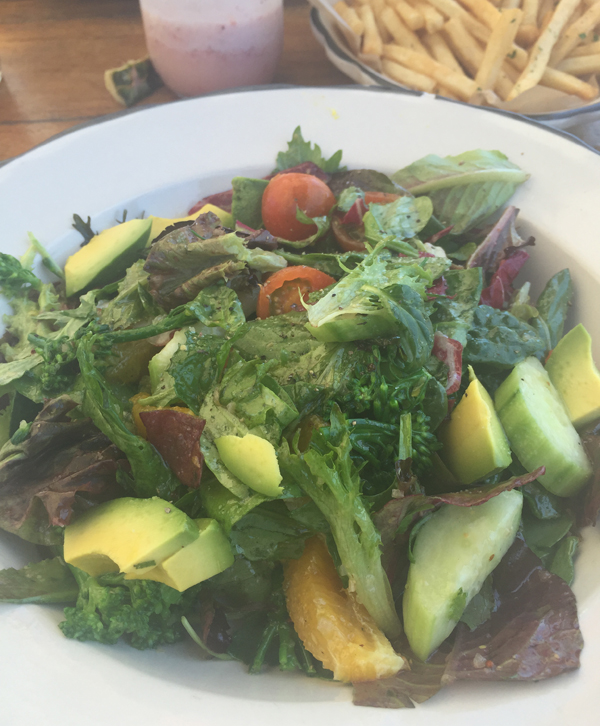 This delicious Veggie Burger was enjoyed at The Sidewalk Cafe on Venice Beach. People who don't really know LA, or who have only been once or twice think Venice Beach is gross… and while the boardwalk is still a little cray, it's got some gorgeous sand and coast! Also this cafe had a bunch of vegan and vegetarian options, which is always nice to see.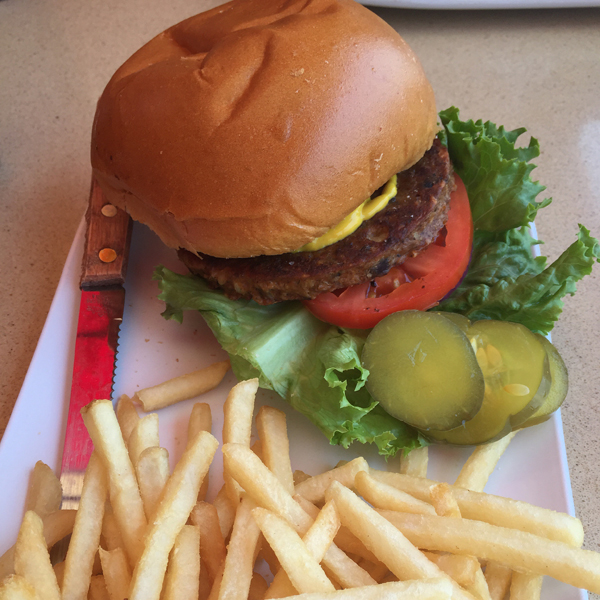 Mmmmmm Vegan Reuben from Subculture (who I've told you about before). They rock the best subs in Capitol Hill, IMO.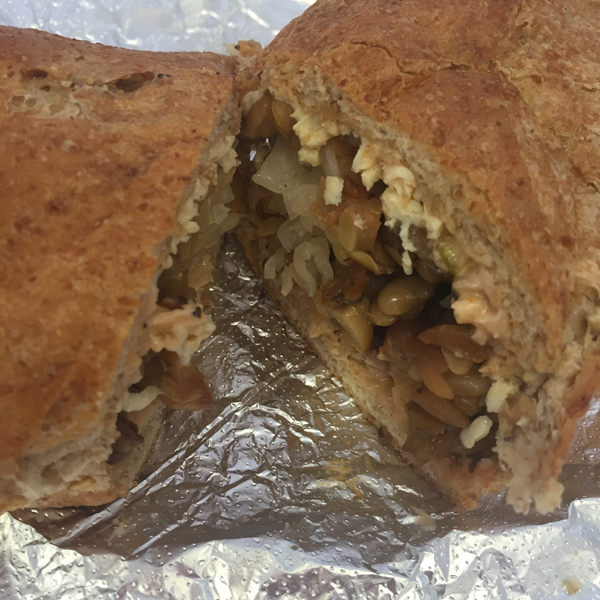 This Lemon Meringue cupcake from Watercourse Bakery/City O' City isn't much to look at, but believe me when I tell you it was totally scrumptious. The tartness of the lemon offset the sugary sweetness and kept it from being overwhelming. I'm so lucky to have an all-vegan bakery right across the street from my office!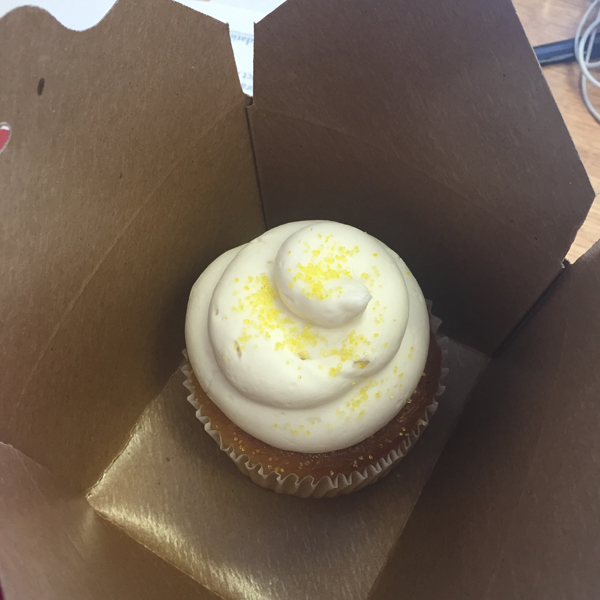 Every summer, Denver has this great event on Tuesdays, Wednesday, and Thursdays where Civic Center Park is filled up by food trucks for lunch. Here are two of my recent finds: A Valley Veggie Wrap from Cali Wraps, and (I think?) The Colorado from Keenwah Co.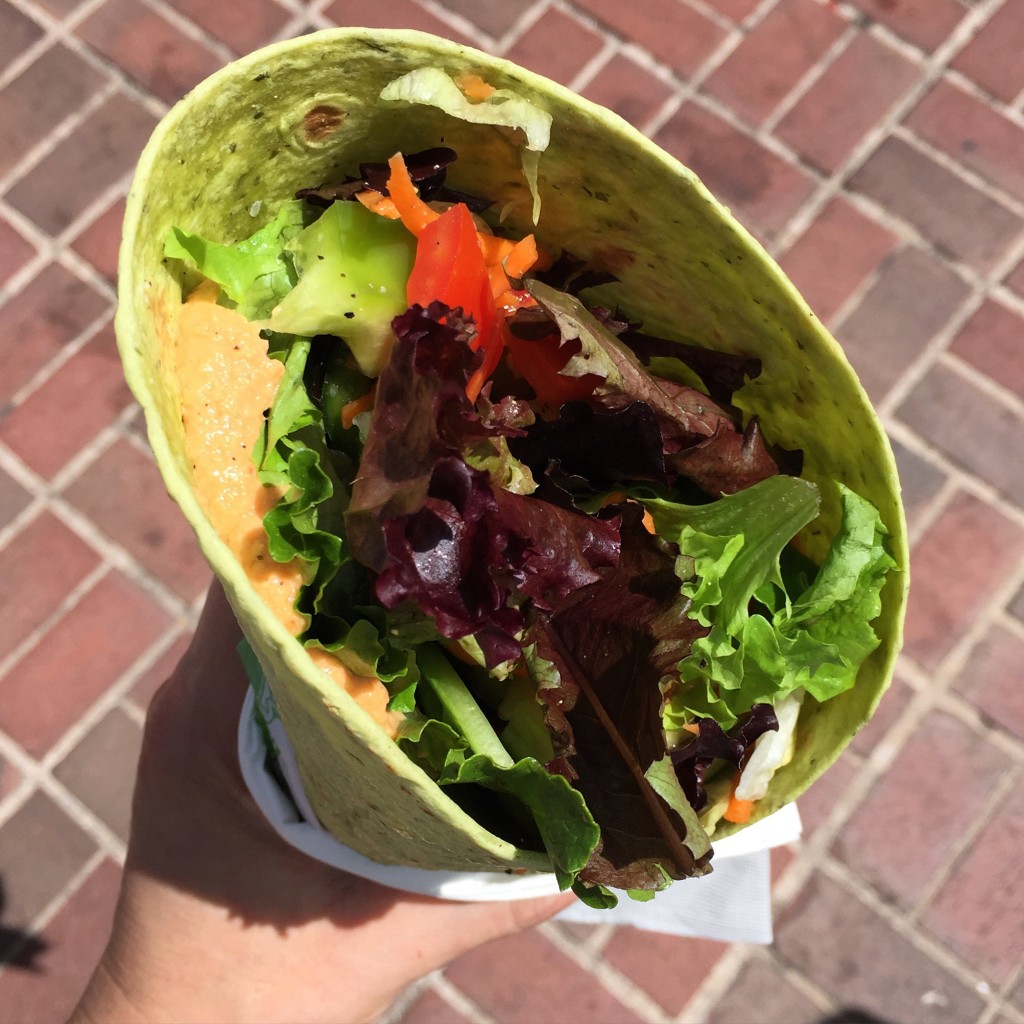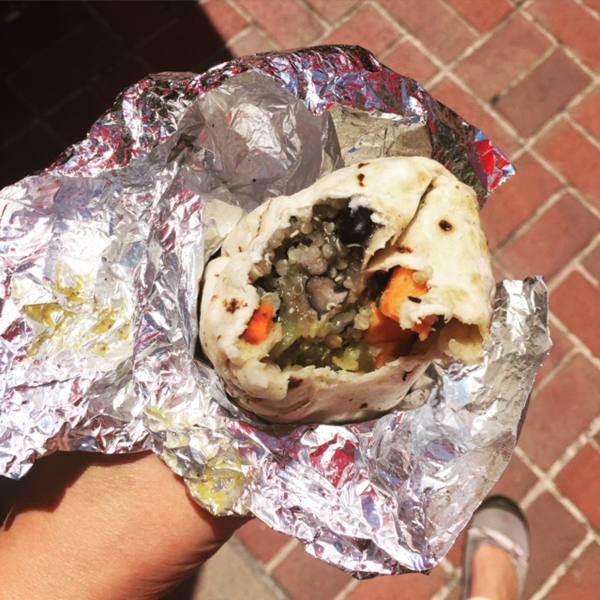 From a street fair in the Valverde neighborhood, I got the Boulder Veggie Philly from a truck called Wong Way Veg, the name of which seems… a tiny bit racist?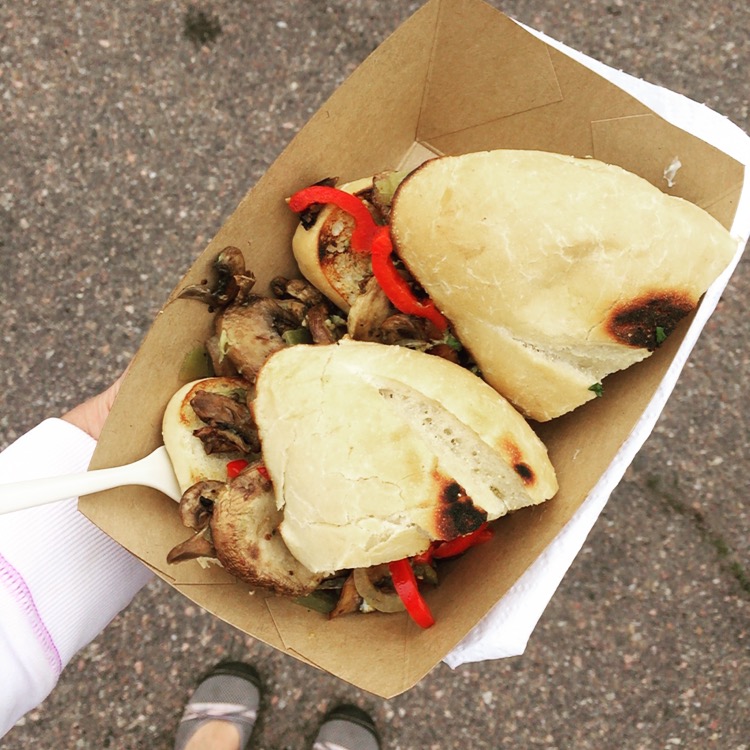 Annnnnnnd finally some more veggies. A Beet Salad with red and gold beets and a citrus vinaigrette from Vendetta's in Vail: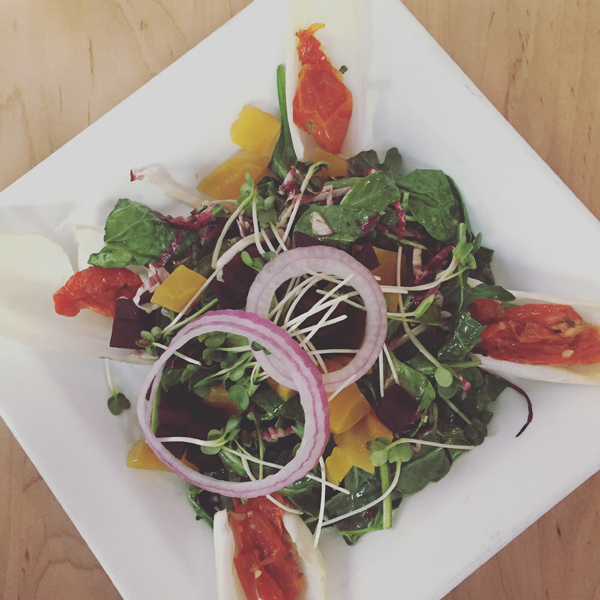 A regular ol' salad I made at home with Follow Your Heart Ranch (I love, love, LOVE salads like this in the summer!):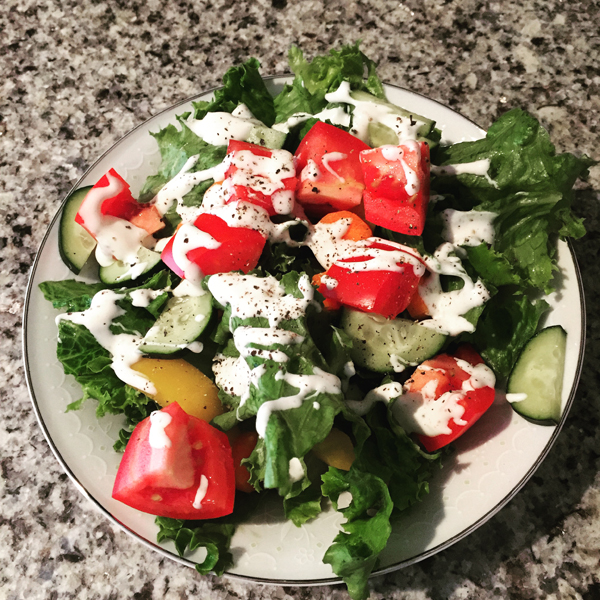 And, as a strange sort of grand finale, the crazy thing I've been eating for breakfast lately… Steamed Broccoli with salt and pepper. I swear it's good though, and it's a great way to pre-load some nutrition in your day!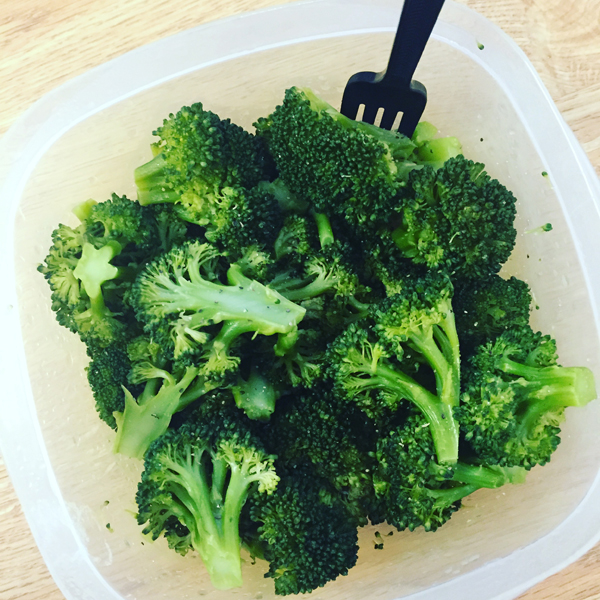 Have you guys been eating anything fun or unusual lately??