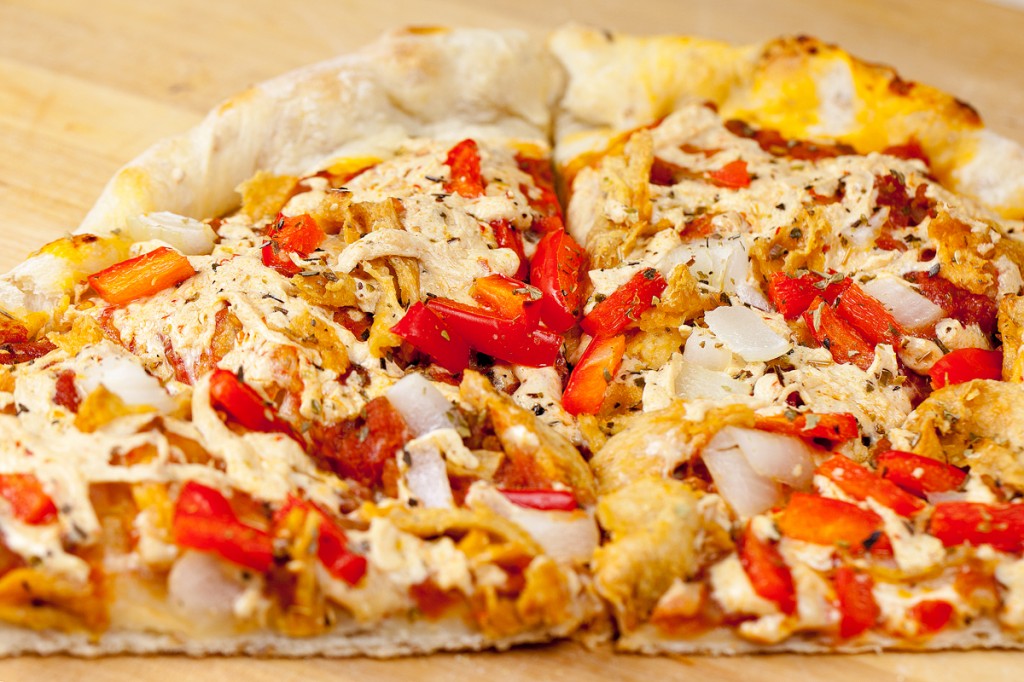 This pizza was amazing. You'll eat the whole thing yourself, and it will be your dirty secret.
Or, maybe you're like me: You eat the entire thing yourself and then blog about it to the entire world! No, no, I'm just kidding. I didn't eat the whole pizza, I swear!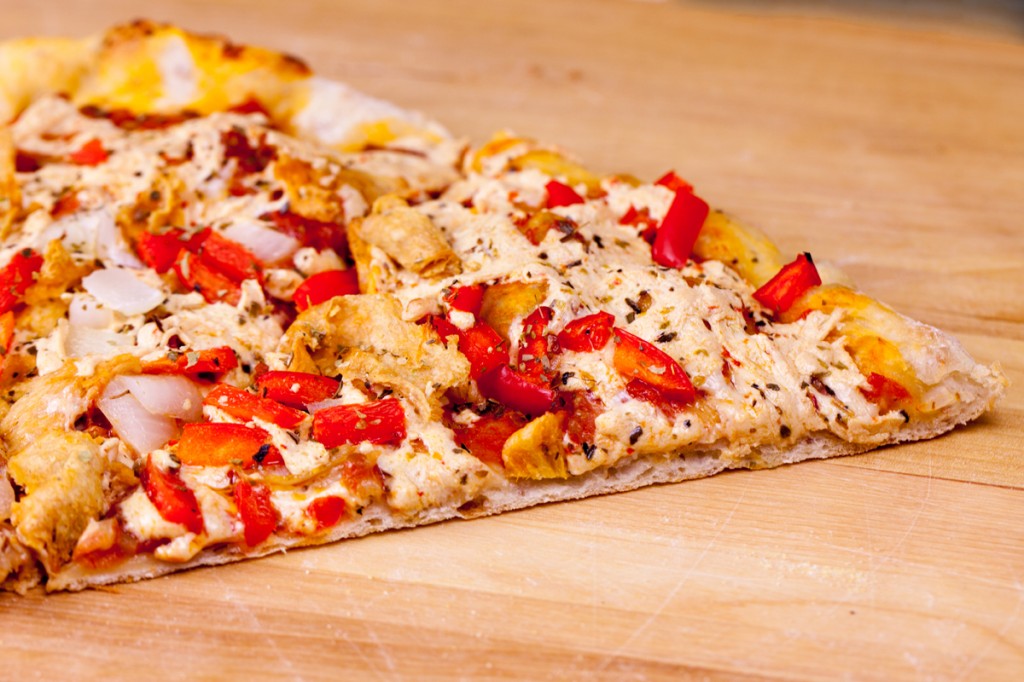 I wanted to, though.
I'm no wine connoisseur, but this pizza pairs perfectly with a crisp chardonnay! Kind of classy, right? You could absolutely make this pizza for someone special, chill a bottle of something special, and have a very romantic evening at home.
The Daiya Pepperjack shreds I used on this pizza were just perfect. We all know how well Daiya melts, so the fact that it got all ooey-gooey was not a surprise. This time it was the flavor, that little kick, that took this pizza to the next level.
And the soy curls? Wonderful. I think they're a great chicken substitute, but of course also have to stick in a plug for my chicken-style seitan, haha. And I don't want to make all those beautiful veggies feel left out, they were delicious too! My favorite pizza dough held it all together quite nicely.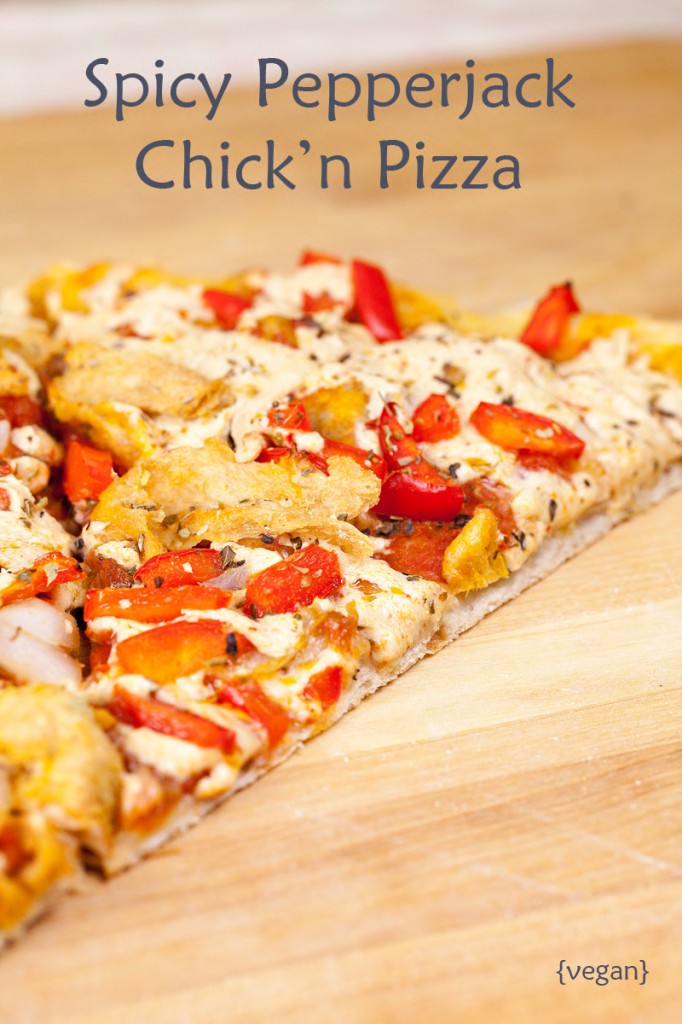 If pepperjack isn't your thing, try one of my other pizzas! Maybe a Thai Chick'n or Butternut Squash & Crispy Sage pizza is more up your alley. Or, if that someone special is sleeping over <wink, wink>, make them a Breakfast Pizza! You can see all my pizza recipes here.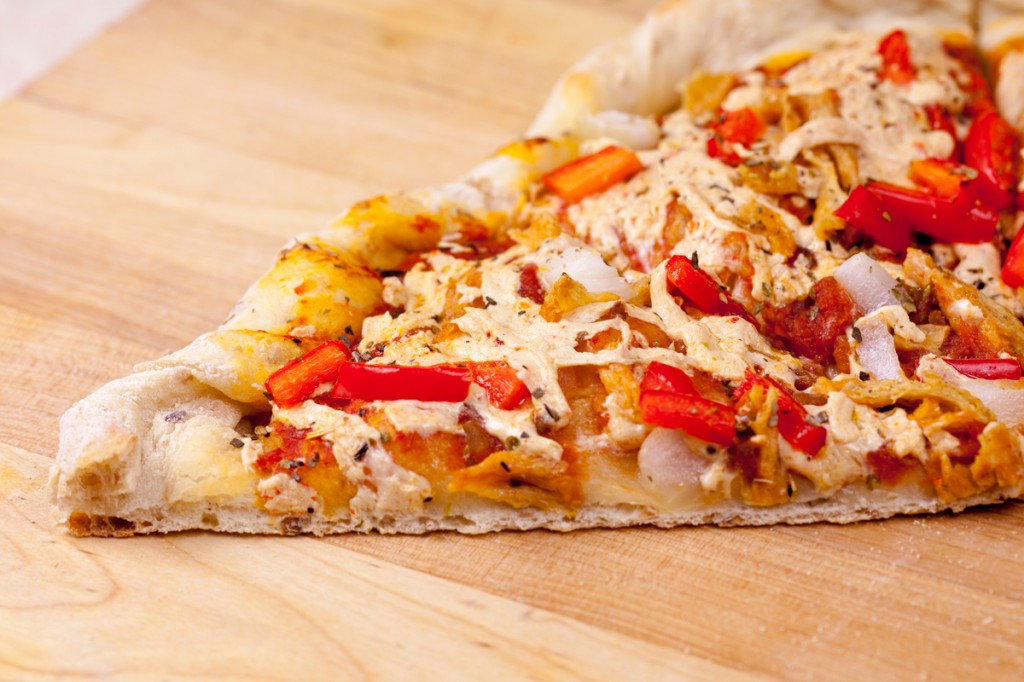 ---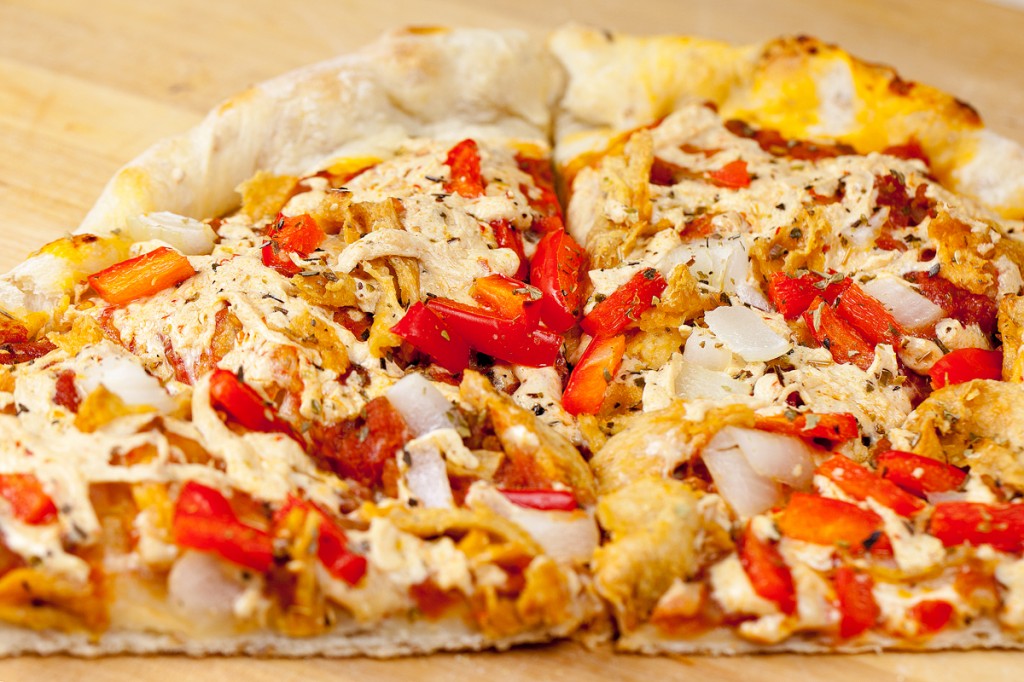 Spicy Pepperjack Chick'n Pizza
2014-04-01 13:57:26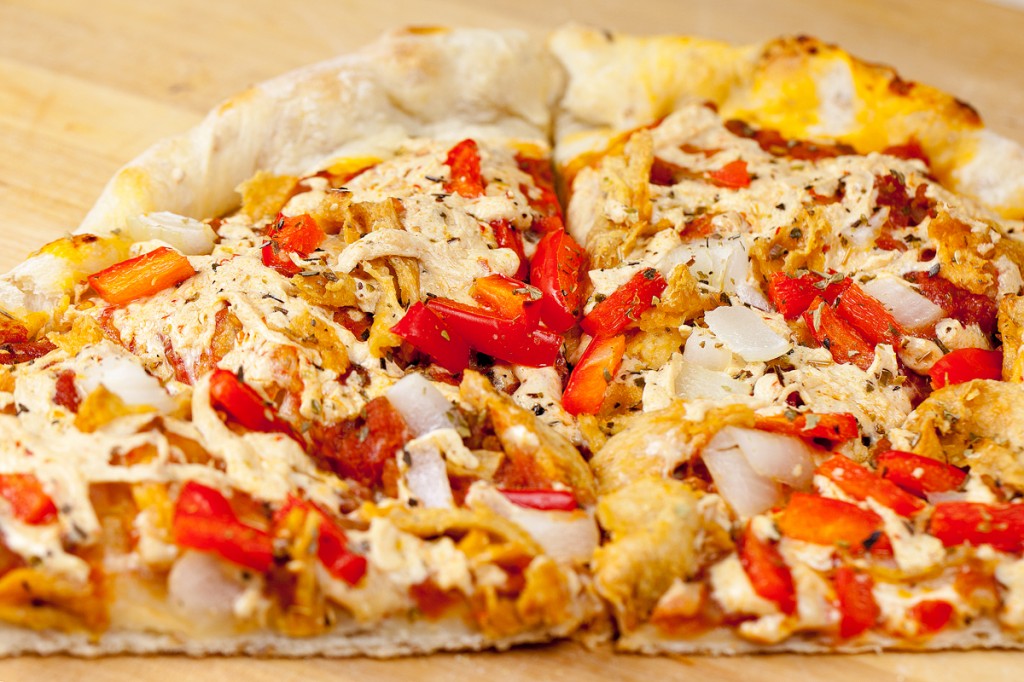 Your *new* favorite pizza!
Ingredients
One batch pizza dough
1 cup dried soy curls
1 small sweet onion, chopped
2 bell peppers, chopped
1/2 cup salsa, the chunkier the better
1.5 cups Daiya shredded Pepperjack cheese
Crushed red pepper
S&P
Instructions
Soak the soy curls in warm water for 10 minutes. When they're done, drain the water and squeeze out as much liquid as you can. Roughly chop them, then set aside.
Water saute the onion and bell peppers for 4-5 minutes, until they're tender-but-still-a-little-crisp. Remove from heat. Stir in salsa and chopped soy curls.
Roll out the dough and place on pizza stone. Spread the salsa mixture evenly over the dough, then top with the Daiya cheese. Add S&P and crushed red pepper to taste.
Bake at 425 until the cheese melts, ~12-15 minutes.
Notes
If you usually enjoy a "saucy" pizza, add a bit more salsa for that extra moisture!
That Was Vegan? http://www.thatwasvegan.com/