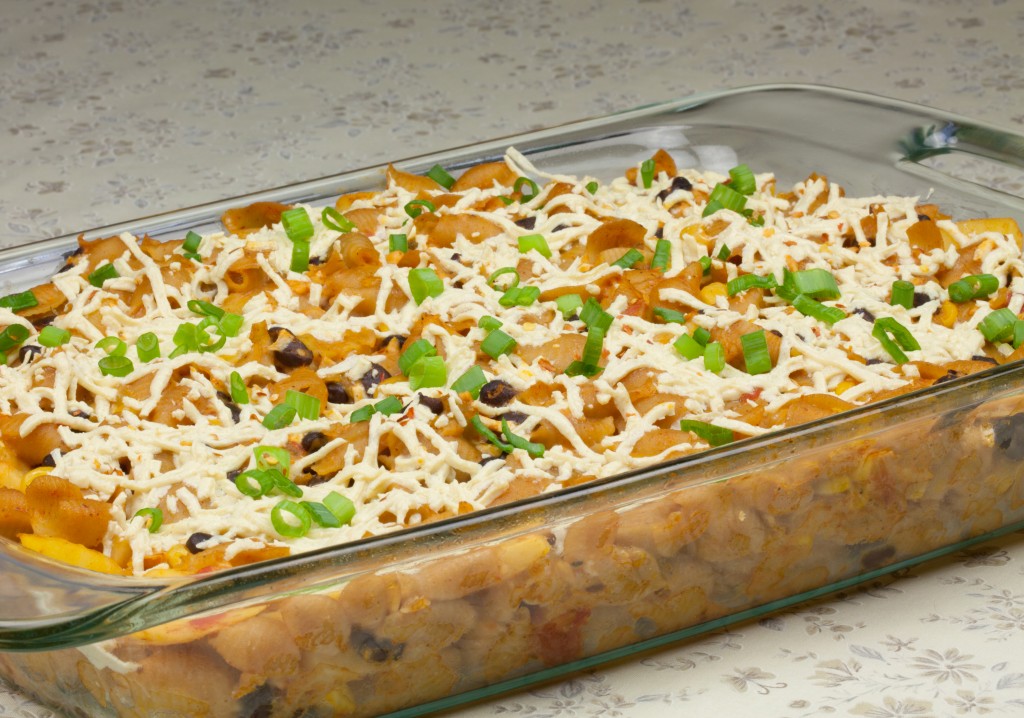 It's no secret how I feel about casseroles – I love 'em! Here are just a few of my favorites…
And to add to that list, I now present my Enchilada Pasta Casserole with sweet potatoes and black beans!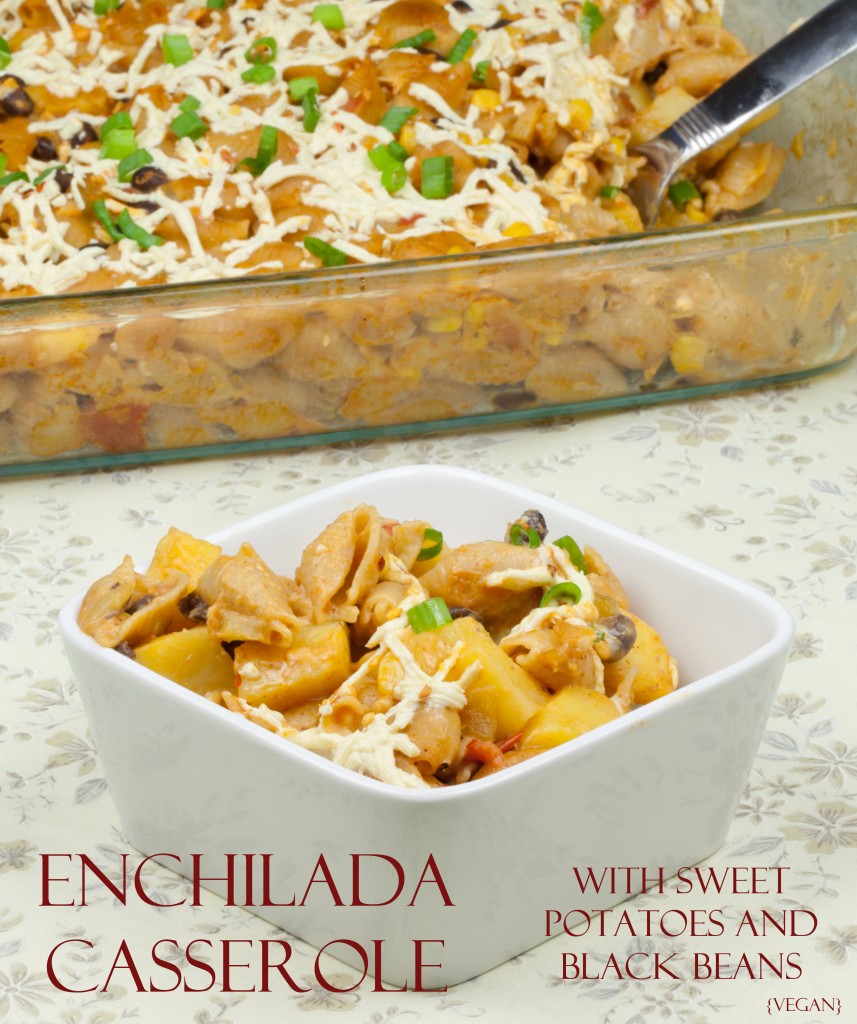 It's a little spicy and a little sweet, and very filling! This would be perfect to put together on a Sunday afternoon when you have a little time, then throw it into the oven to heat up one night after work (when you don't have a little time, ha ha).
---
Enchilada Pasta Casserole (makes 6 servings)
Adapted from non-vegan/vegetarian recipe
Ingredients:
13oz box whole wheat shells
1 large sweet potato, peeled and chopped into small bite-sized pieces
4 oz cream cheese
10 oz red enchilada sauce
1/3 cup vegan sour cream
1/2 cup shredded vegan cheddar (I used Daiya)
1/8 cup shredded vegan mozzarella (Daiya again!)
4 oz chopped green chilies
1 cup frozen corn
1 cup fire roasted tomatoes
1 can black beans
More cheese for sprinkling
Crushed red pepper flakes
Diced green onions
Directions:
Place the pasta shells in boiling water, cooking for about 3/4 the recommended time. When there's 2 minutes left, add the chopped sweet potatoes. Drain when finished, reserving a half cup of the water. With the pasta and potatoes still in the warm pan, stir in the cream cheese until melted.
In a bowl combine the enchilada sauce, sour cream, both cheeses, green chilies, corn, tomatoes and beans. Add the pasta mix. If it needs more moisture, add some of the cooking water.
Transfer to baking dish, and top with additional cheese and bake at 325 for 15-20 minutes. Broil for 1-2 minutes until all the cheese is melted, then top with the crushed red pepper and green onions.
Enjoy!