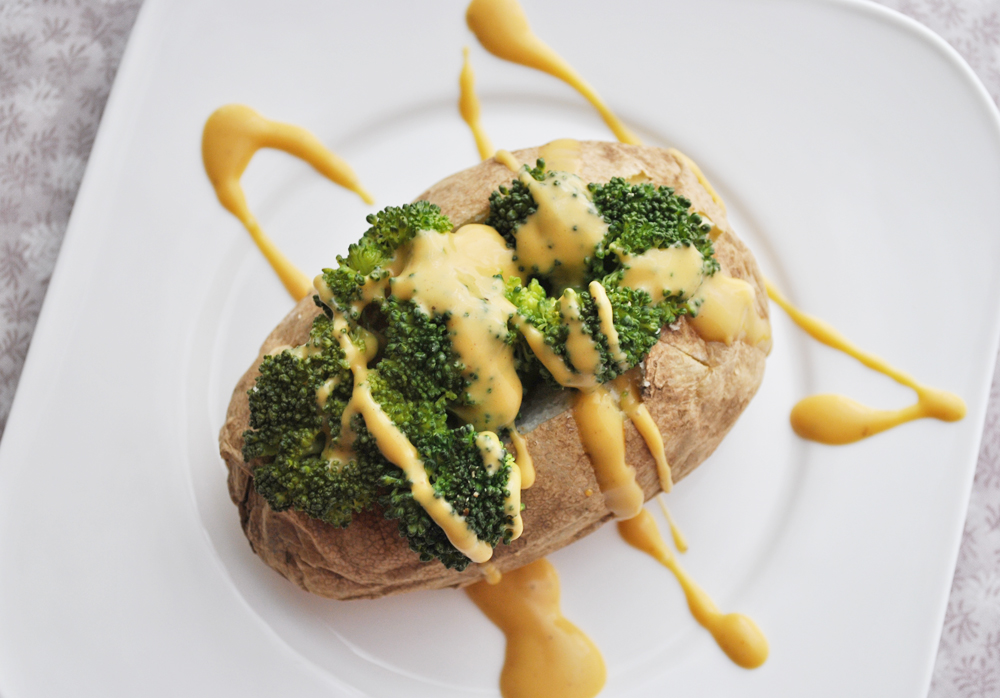 Happy Monday! I hope you all had a great weekend. I did. I was able to relax a bit, get some DIY stuff done, went out to dinner on Saturday with family and friends, survived a freak snowstorm, and even went to the movies yesterday with my wonderfully adorable niece and nephews. We saw the new Avengers movie. I'm currently on a mancation but would gladly come home early for Thor, you know? Damn.
I'm also happy to report that the sun is FINALLY shining in Denver. We had a week of nearly non-stop rain followed by a big ol' snowstorm Saturday night. The kind with heavy, wet snow that breaks branches and blocks you in your garage…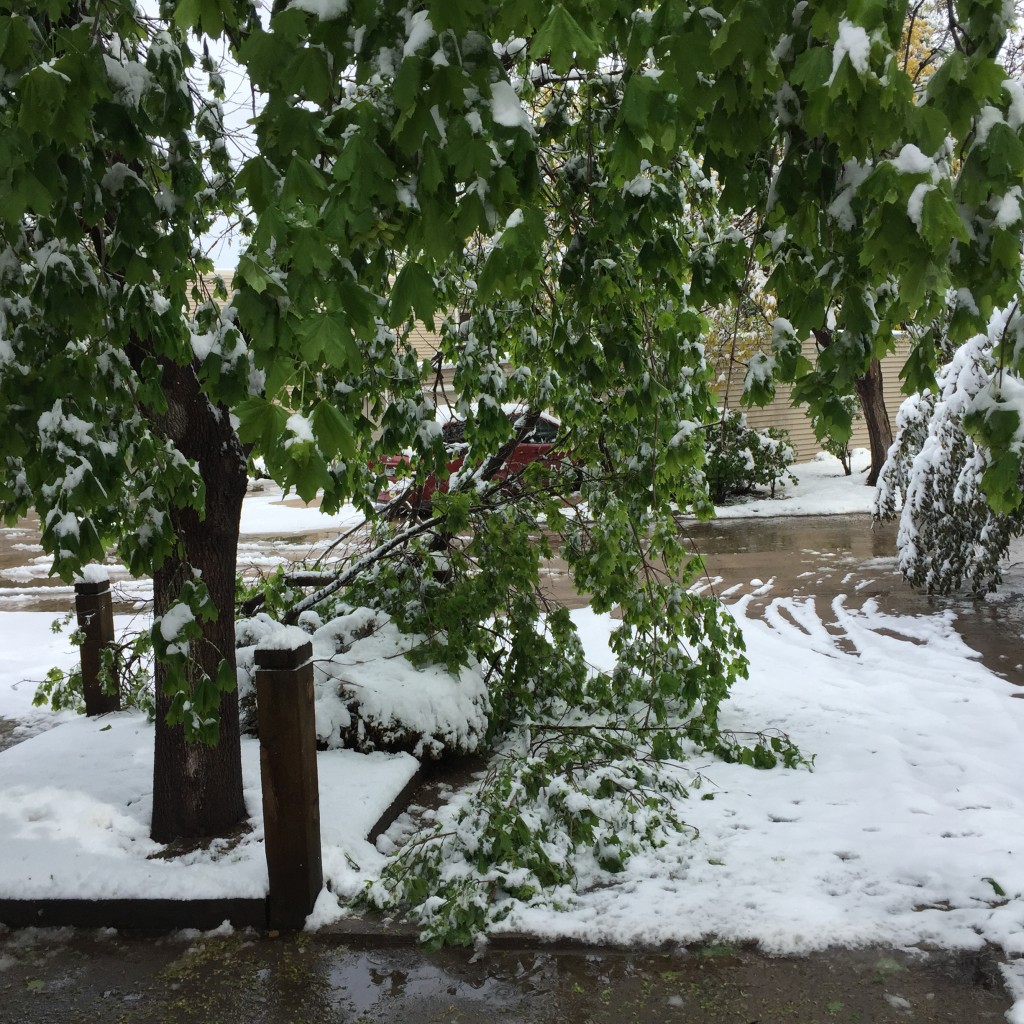 Not that I'm complaining. We need to moisture because no one wants another drought this summer. Plus I have to say, it's rather cozy to curl up on the couch with the pups when it's dark and rainy outside! Kinda like this…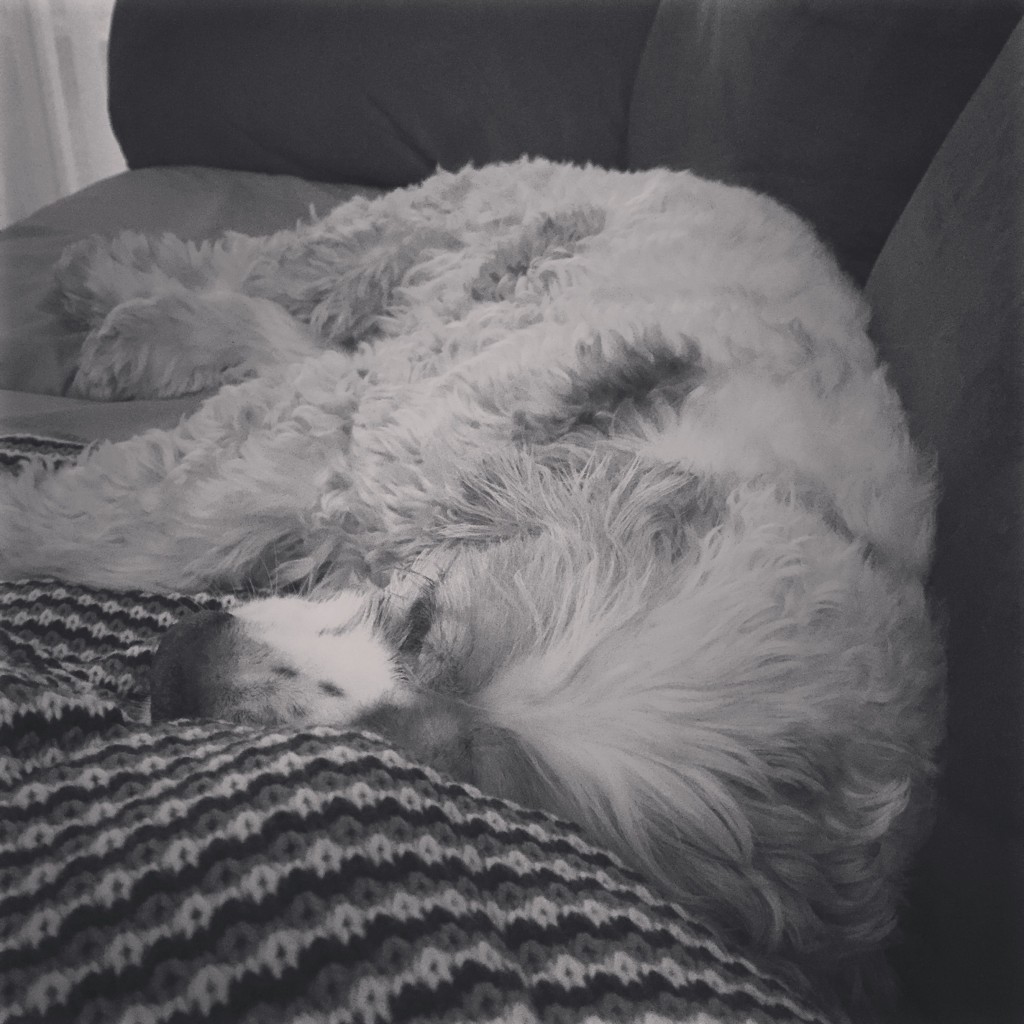 Gawd I love that dog! She has a hot spot on her leg that she keeps trying to chew off, so she's stuck in the cone of shame except for when we're settle on the couch and I can keep a close eye on her. Needless to say, she's really enjoying her cone-free couch time these days!
I also had time this weekend to work on my seemingly insatiable baked potato craving. I cannot get enough of them! Sometimes I just get down n' dirty and use cheese, butter, and salsa (which is delicious, don't get me wrong), but other times I want to at least pretend to be a bit more highbrow. And that's where these come in: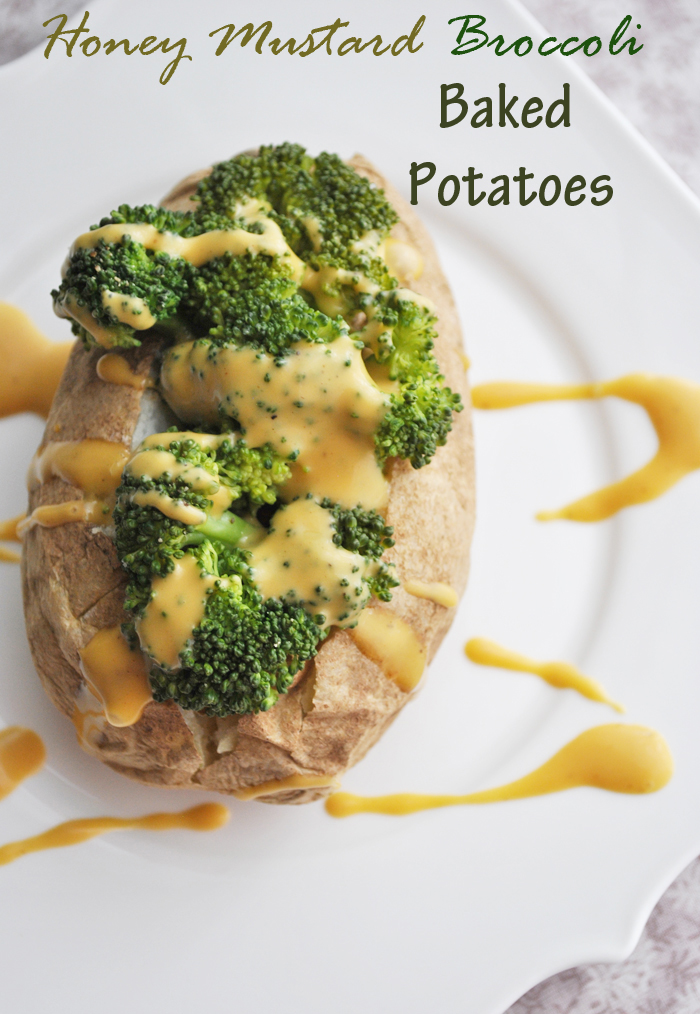 I realize it looks like cheese on there, but it's not. That's Follow Your Heart Vegan Honey Mustard, which is currently a favorite of mine, smothering some lovely steamed broccoli.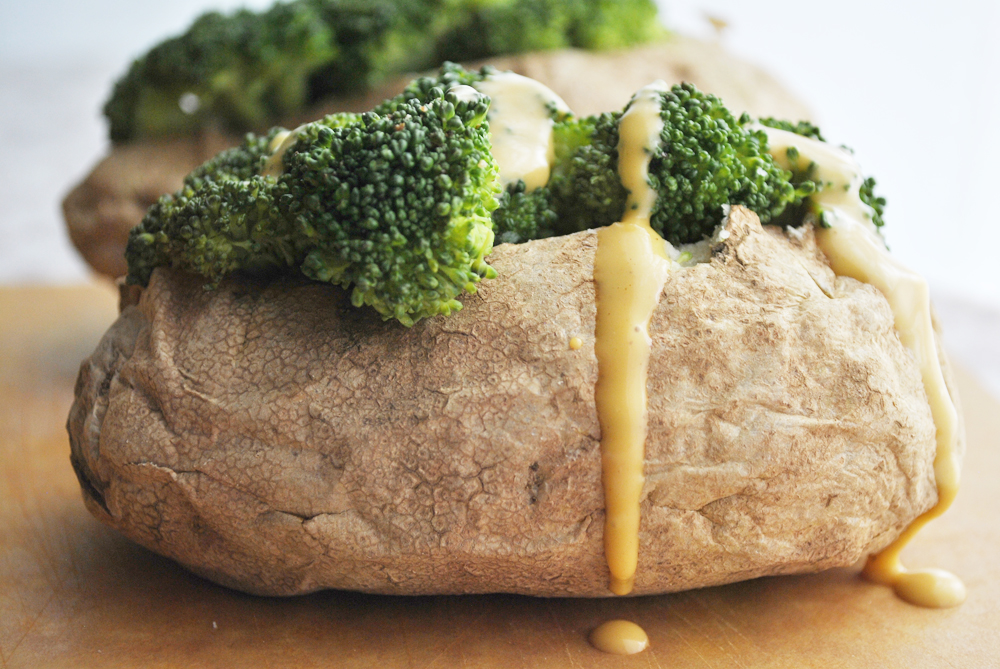 So simple yet so good. Only 4 ingredients:
A potato
Some steamed broccoli
A bit of vegan butter
FYH honey mustard dressing
These would be a fun side dish, although I ate them as my actual dinner. Twice. And I plan to have the last one for lunch today. It's early here, but I'm already looking forward to it!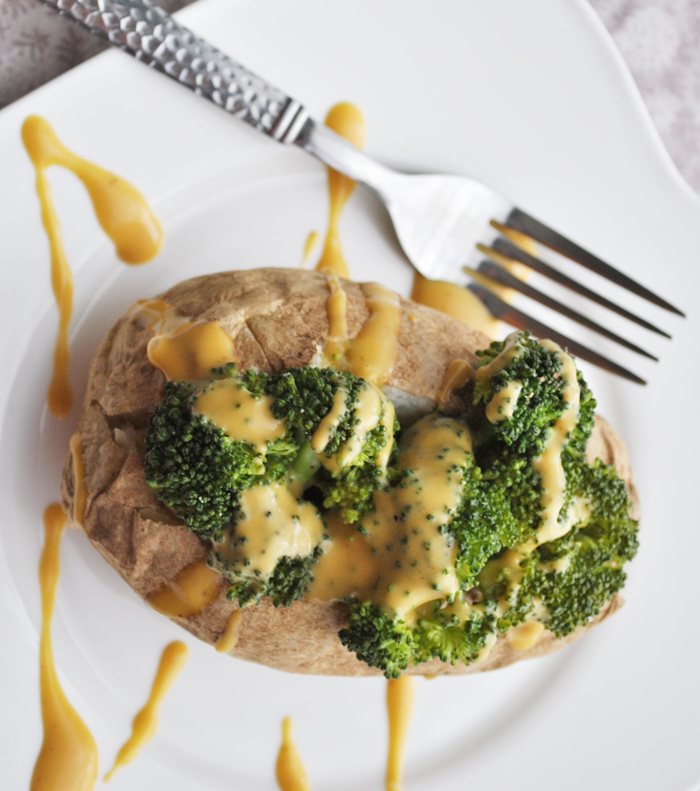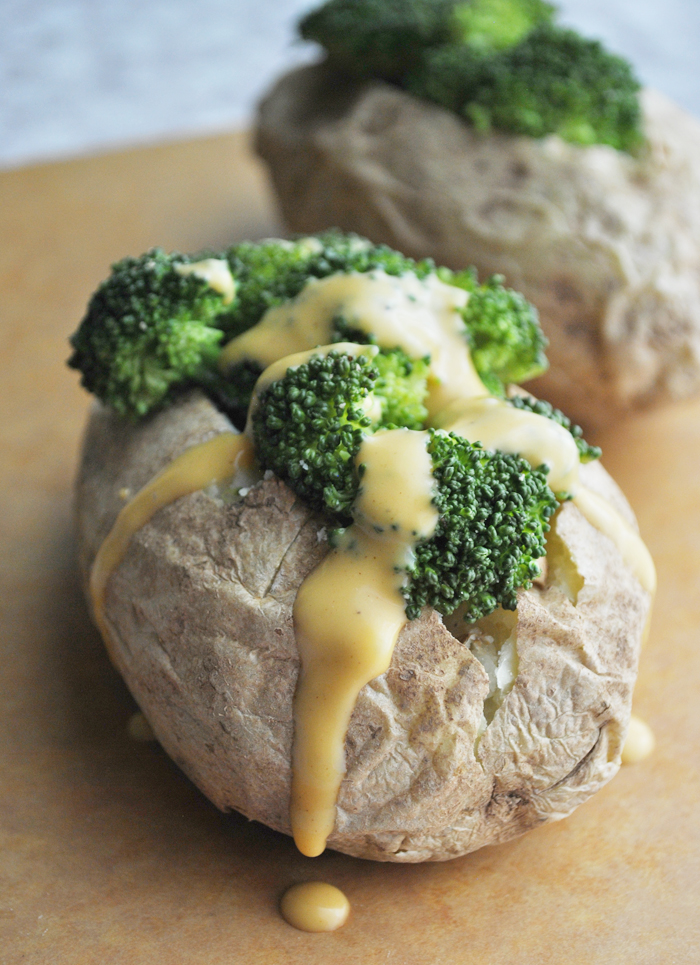 If you're loving potatoes like I am right now, check out these other recipes too!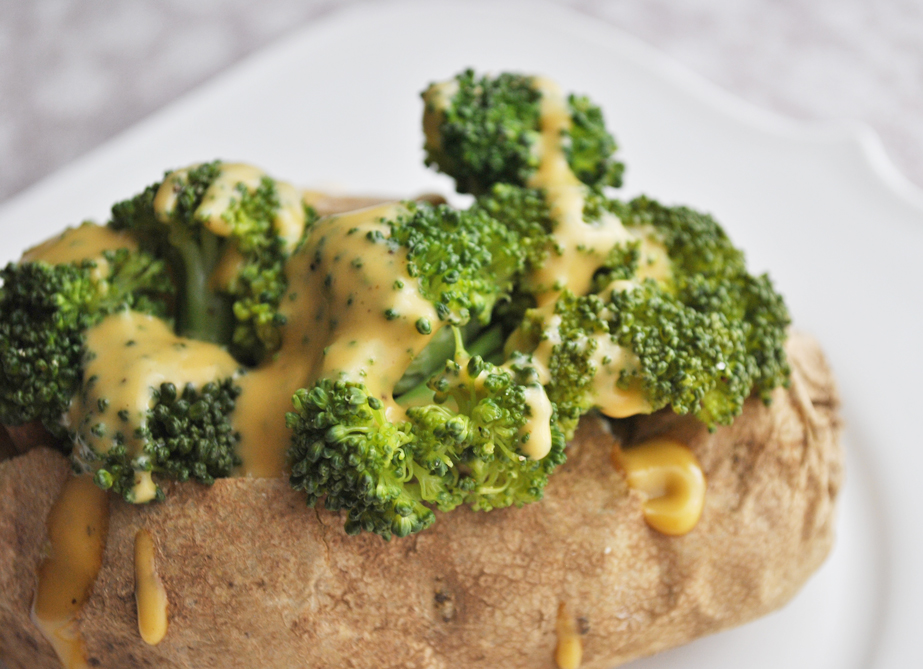 ---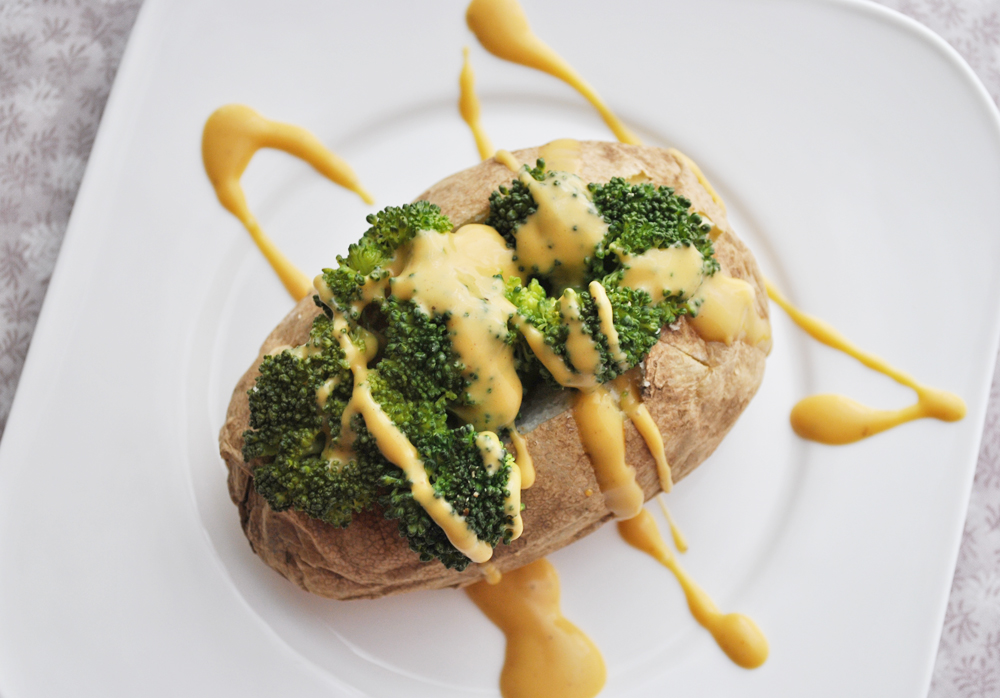 Honey Mustard Broccoli Baked Potatoes
2015-05-11 08:44:58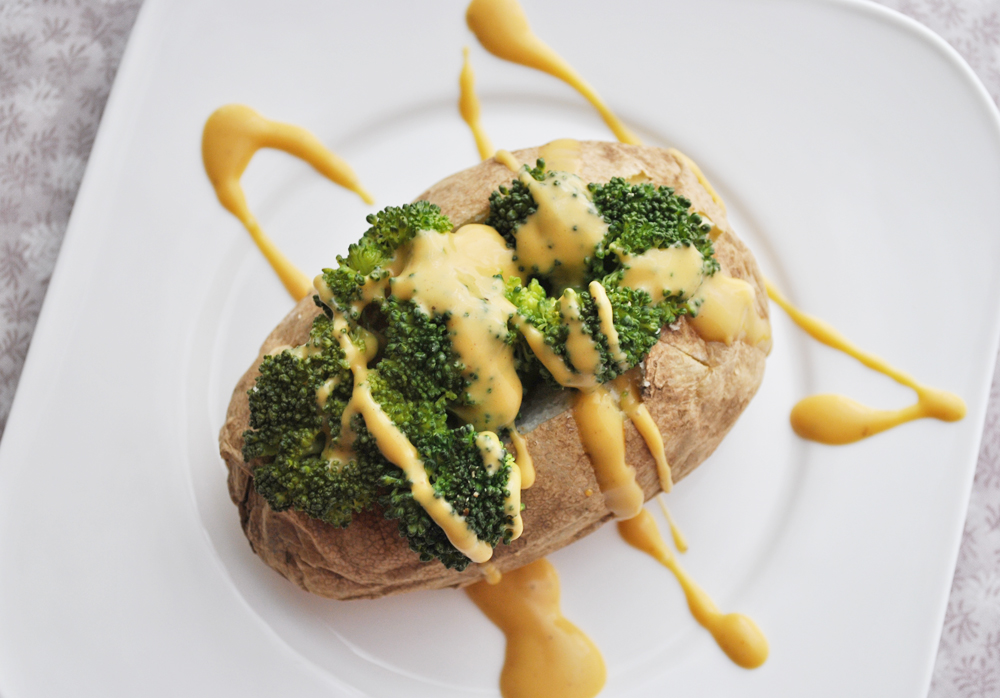 Ingredients
1 heaping cup broccoli florets
2 large russet potatoes
Vegan butter
Follow Your Heart vegan honey mustard
S&P
Instructions
Steam the broccoli for about 10 minutes, until just barely tender. Sprinkle with S&P if desired.
Pierce the potatoes on both sides and microwave for 8-10 minutes, flipping once. Actual cook time will depend on the size of your potatoes and the strength of your microwave!
Slice the potatoes open and add the butter, then the broccoli. Drizzle with the dressing right before serving.
That Was Vegan? http://www.thatwasvegan.com/